Discussion Starter
·
#1
·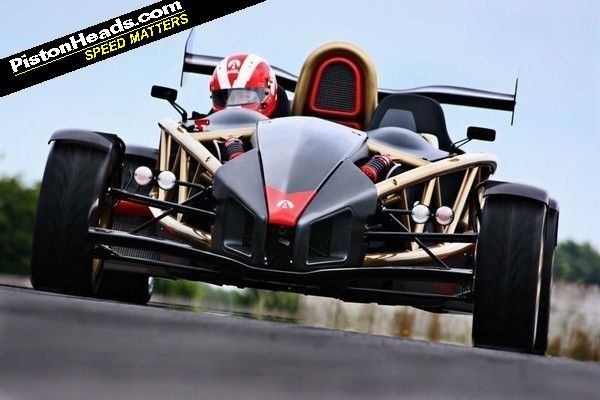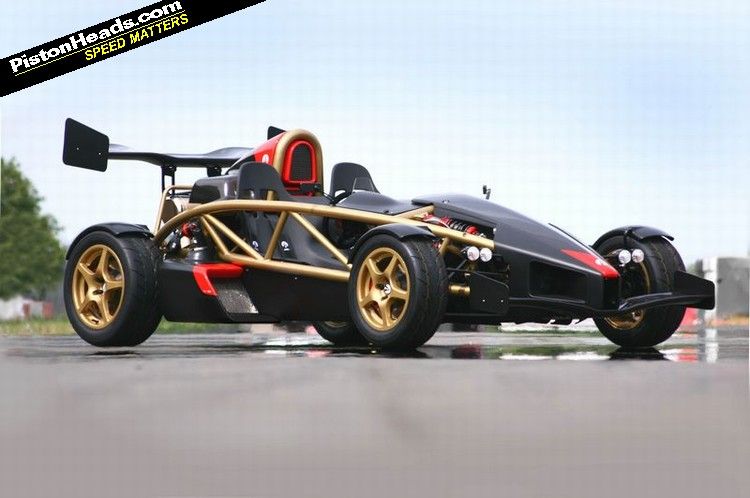 Offering a power to weight ratio previously only found in single seat race cars, the new Atom V8 will bring unparalleled levels of performance to the driver who wants the ultimate trackday car, says the PR blurb from Ariel that arrived at PH Towers today. Don't believe it? Well how do numbers like 900bhp per tonne, 0-60mph in less than 2.3secs, 0-100mph in 5.4secs and a 200mph maximum grab you?
To be built as a limited edition of just 25 cars, the 550kgs Atom V8 will cost £124,850 plus VAT, and with over 500bhp has a power to weight ratio that pretty much trounces anything else on the road. (For the purposes of comparison, Ariel quotes the Ferrari Enzo at 434bhp per tonne, the Bugatti Veyron at 530bhp per tonne, and a GP2 single seater at 850bhp per tonne.)
At the centre of the Atom V8 is a lightweight 3-litre normally aspirated engine built for Ariel in the USA by Hartley. With a flat-plane crank, forged pistons, chain driven double overhead cam with 4 valves per cylinder and revving to 10,500 rpm, the alloy and aluminium engine is said to feature 'race car specification' throughout. Dry sump lubrication, 8 throttle bodies with sequential fuel injection and a ceramic coated stainless exhaust are all part of the standard installation.
Drive is through a Sadev 6 speed sequential race gearbox with adjustable limited slip differential, and gearsets to suit individual customer choice. There's a paddle airshift system which makes up-changes in 40 milliseconds and down-changes in 50 milliseconds with the capability of 5 downshifts in less than a second. The ability to carry out flat upshifts without lifting the throttle coupled with 500bhp will give the Atom V8 the most remarkable acceleration seen in a production vehicle ever, is the company's bold claim.
The inboard pushrod suspension of the standard Atom has been uprated for the V8 with chromoly aerofoil section wishbones and pushrods coupled with magnesium wheels to reduce unsprung weight. Dampers and springs have been developed specifically for the Atom V8 and feature lightweight aluminium monotubes with remote reservoirs giving 3-way adjustment (high speed compression, low speed compression, rebound) which is coupled with a unique 4-way spring stiffness adjuster.
New instrumentation and switchgear reflect the track focus of the car. An all new LCD display has shift light, gear position and programmable functions to show a range of car and engine information, with parameter set master alarms for up to 15 channels. Main functions are set to display continuously and the driver can scroll through information from air, water, oil and gearbox temperatures to fuel, oil and manifold pressures if required.
Behind the paddle change sits a new panel housing the normal Atom road controls plus tiered switchgear for adjustable traction and launch controls, wet/dry settings, gearbox settings, LCD display and menu functions. With data logging facility built in the Atom V8 gives as much, or as little information as the driver needs or wants, the company says.
The bronze welded Atom chassis has additional structural braces in the engine compartment and every V8 chassis will be finished in a special gold powder coat that's unique to the limited edition of 25 cars. Bodywork on the V8 is a mixture of composite woven cloth and carbon fibre with front and rear adjustable carbon fibre aerofoils as standard.
It may be the ultimate trackday toy, but with 20 cars already pre-ordered you'll have to get in quickly if you want to play.
"Our aim is to put the passion back in to driving and our motto at Ariel is Serious Fun," says Ariel boss Simon Saunders, "The Atom V8 is one more step to keeping that passion alive and is about as serious as fun gets!"