Discussion Starter
·
#1
·
New Custom 2014 Camaro SS
Hey there guys,
I have not logged on in a while but want to share a few pics of my 2014 SS with a few mods I have done since getting it at the end of August. I sold my 07 blacked out Tahoe that I posted on here a few months back.
I have only done my first round of mods to the Camaro since the 2014 MY year cars just came out and it is very difficult to even get OE parts for them right now, talk less of aftermarket parts.
There will be a fair amount more to come by Christmas time when parts become readily available.
The modifications are:
- Satin wrapped hood center (bolstered hood area)
- Black painted front bowtie (temp. until grilles become available).
- H11 white CREE LED fogs
- Medium smoked SMs
- 35% tinted windshield, 5% other tinted windows
- 1" Hotchkis drop coils
- ZL1 side skirts with Ashen color matched upper area
- 22" Satin Koko Kuture wheels
- 265/30/22 front and 285/30/22 rear Continental ExtremeContact DWS tires
- Maganaflow X pipe, bullets, and dual walled tips installed in place of factory components.
- WeatherTech interior DigitalFit mats
- Ashen color matched dash pieces and auxiliary gauge bezel.
- SMD white LEDs all around from SMs to interior/trunk dome light
- Smoked third brake lights
- Completely debadged
On to the pics. They may not be the best, but I will get more soon. My camera was acting up the other day so I had to wait and get more when the car was a but dirty.
Tahoe pic: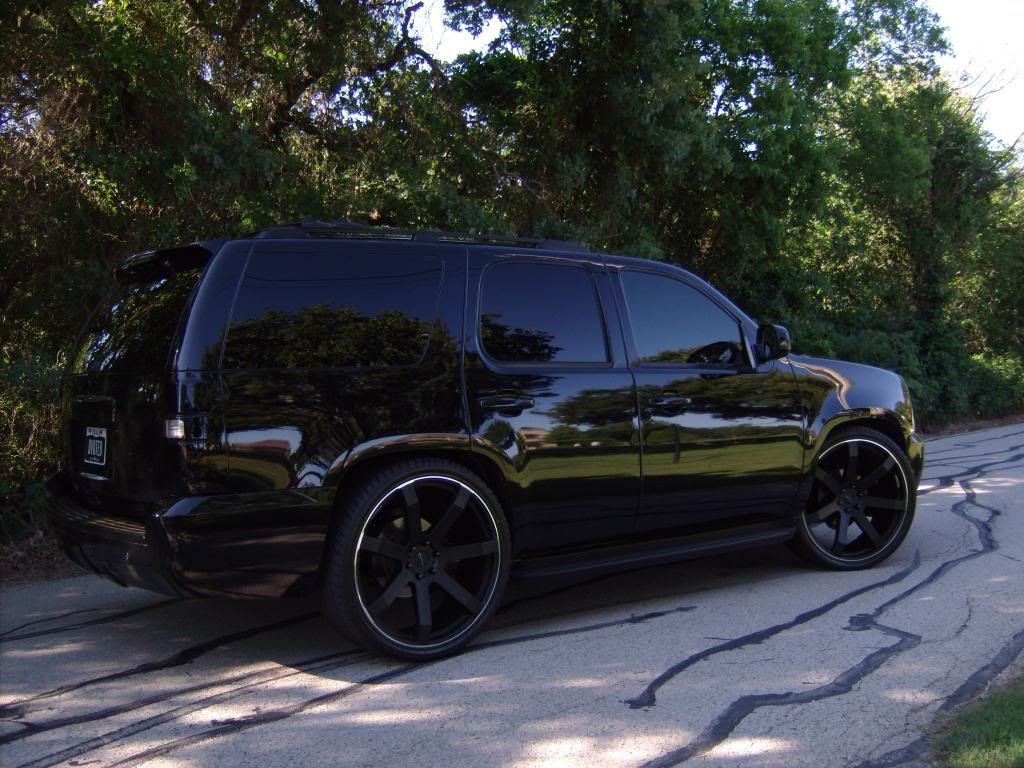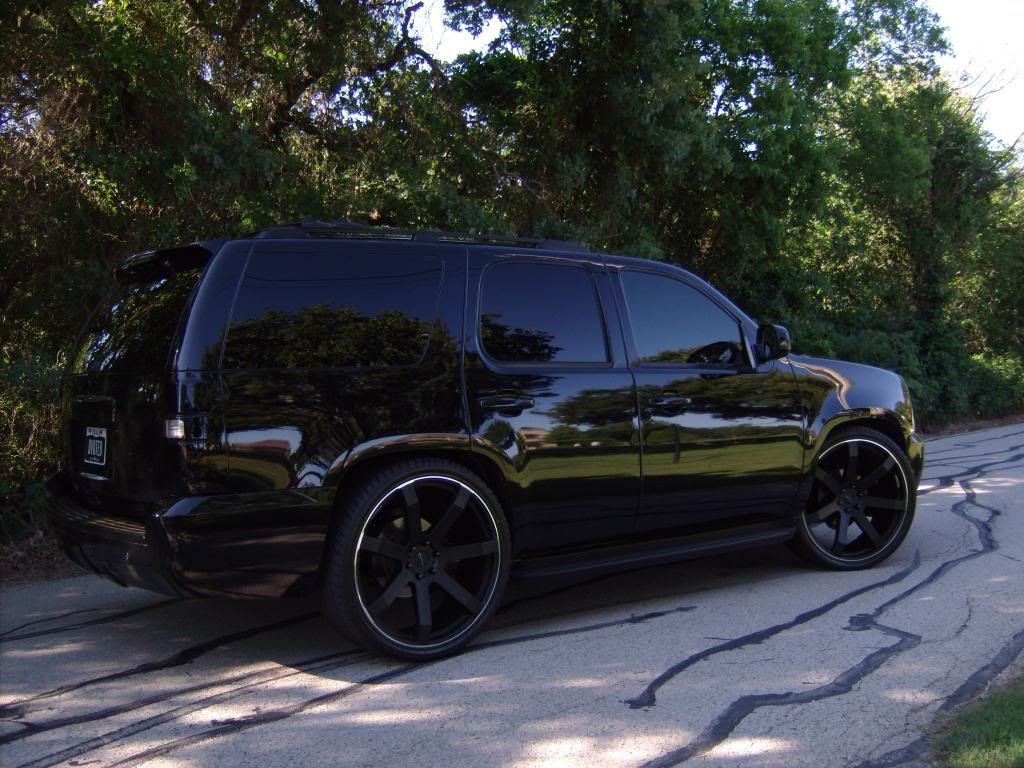 Stock Camaro pics on the day of pick-up: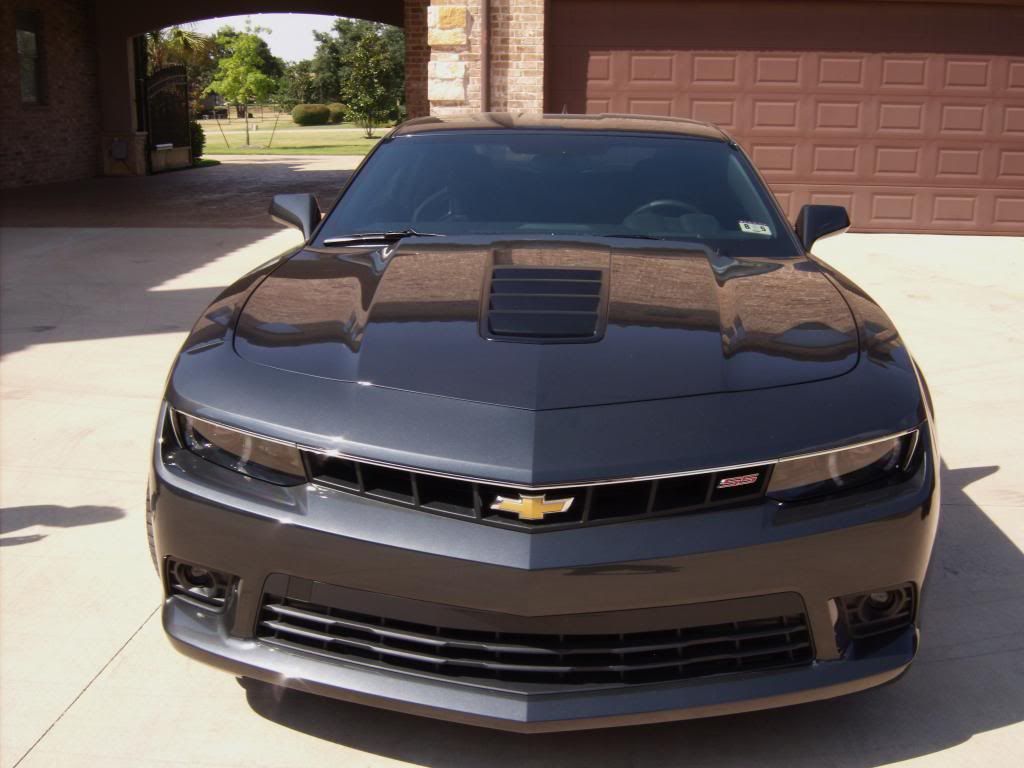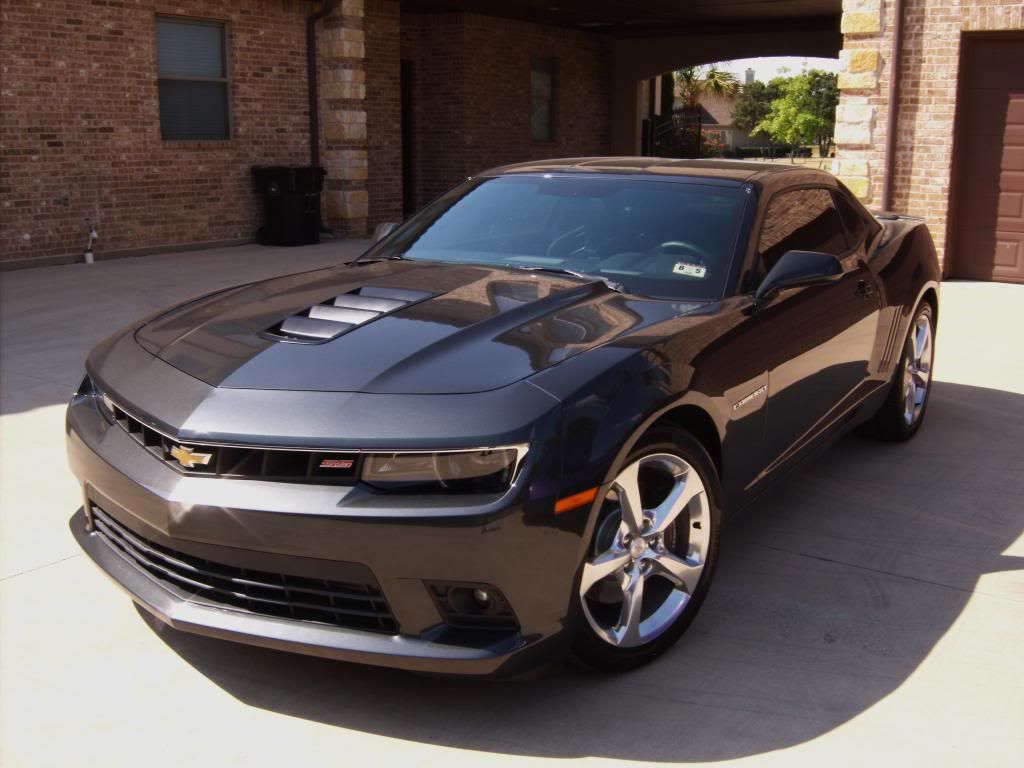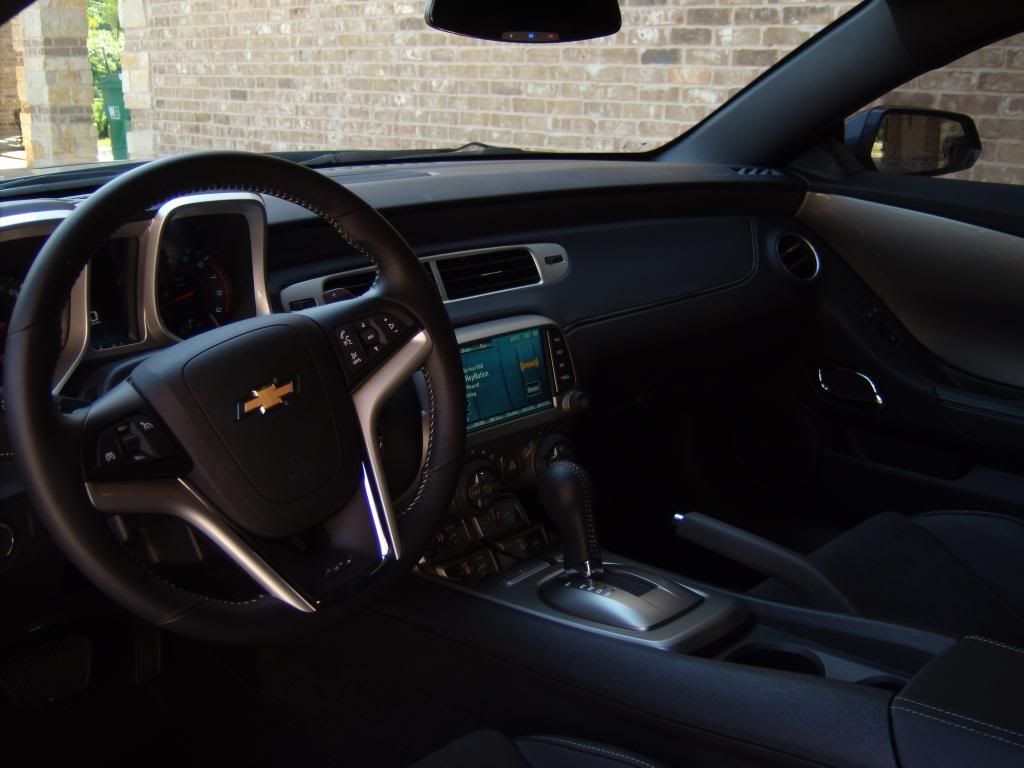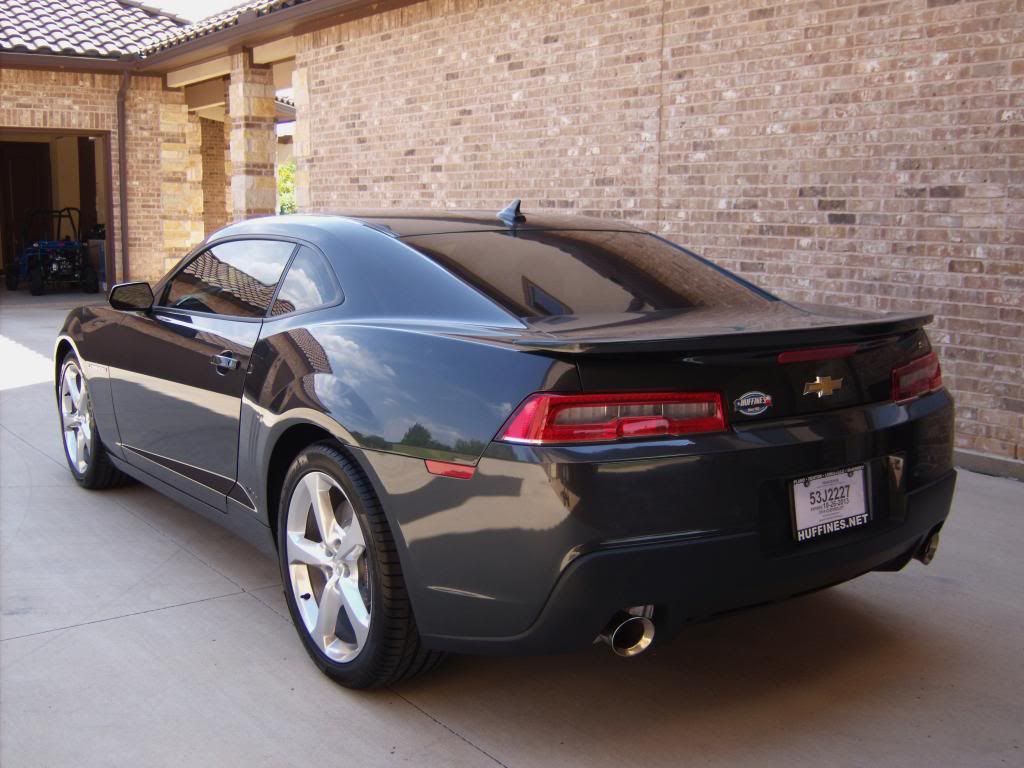 Current Camaro Pics: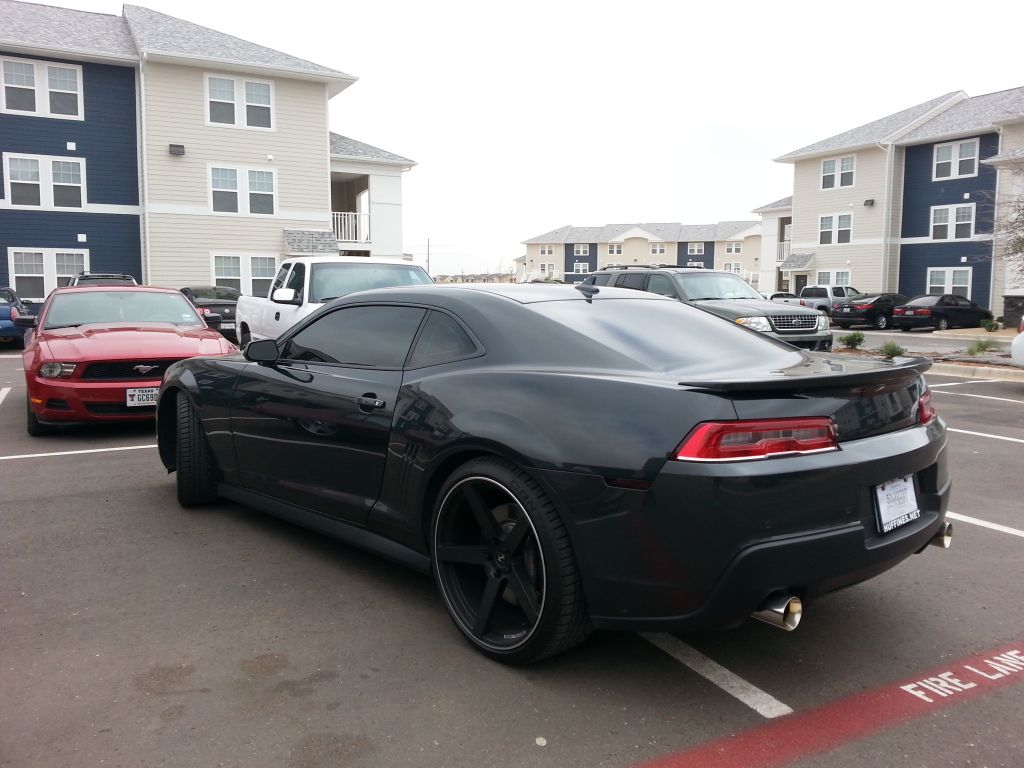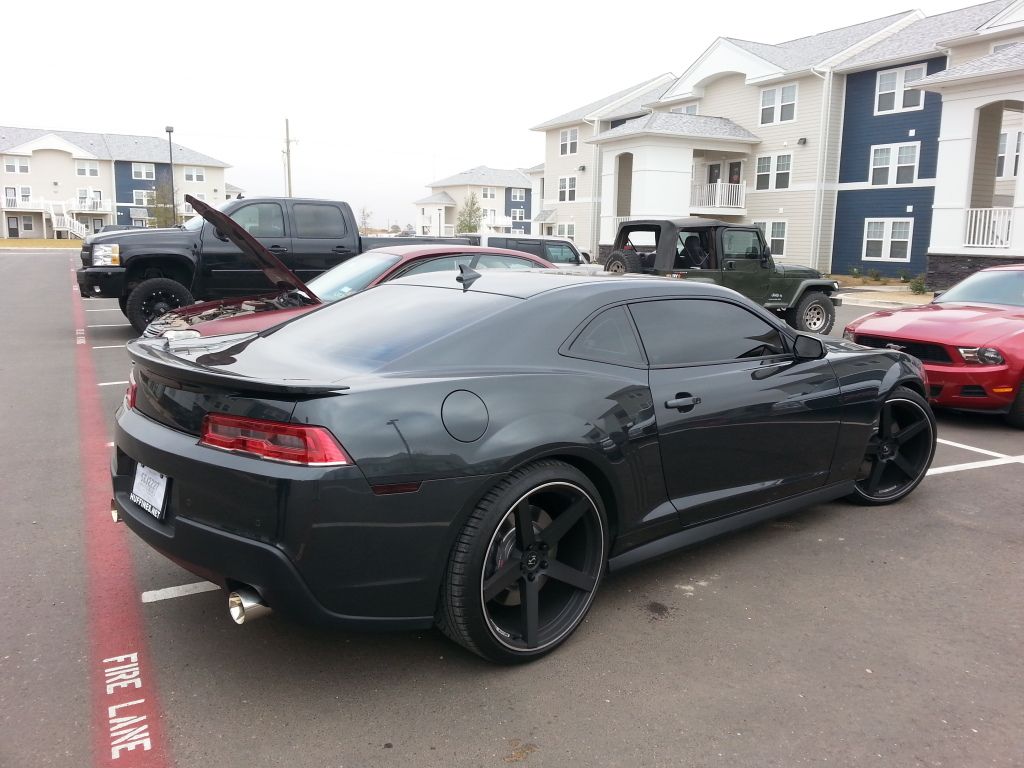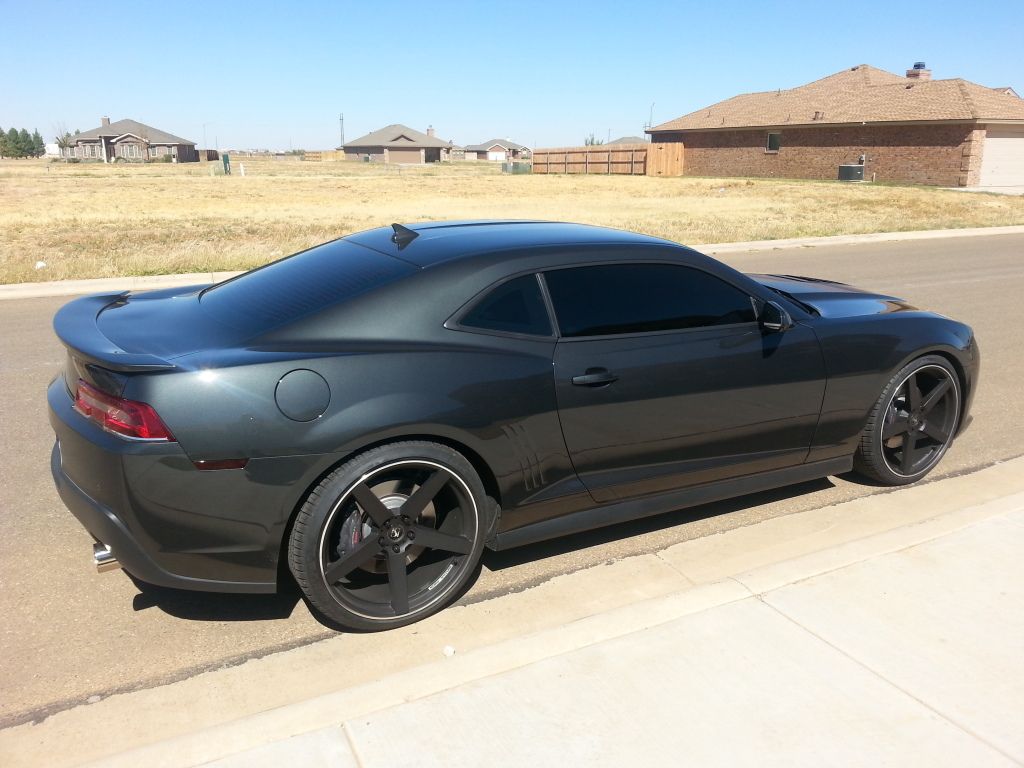 Current pics: