Hi, guys. I've been pretty quiet due to work and the annual winter depression of gloom. But, with the trip down to Streets of Willow for California Superbike School about a month away, I figured I should give an update to let you all know what I've been doing to prep the bike for this upcoming season. Here's a brief walkaround of the bike after the last td of the year last season. Couple of corrections....
Walkaround of my '08 Ducati 848 - YouTube
Rattled off most of the mods on the video but have a couple of things I missed and/or misstated.
-Track bodywork is SharkSkinz in Pearl White
-BMC air filter
-SpeedyMoto underbody frame sliders
-GB Racing water pump & magnet covers
-SpeedyMoto Omni bars
-'Ducati' gold tank decals and '848' black/red shadow fairing decals are from Scott @ SR Sign Design
-ASV C5 clutch lever, as I accidentally said CRG for the lever
And my 'Duc in the Snow' shot I do every winter before getting torn down. Went for a GP Winter Test look with the carbon street fairings w/ track prep (lights taped over, mirror blockoffs, no plate, front number plate)
Here are some of the changes I've been collecting over this winter in prep for the upcoming season. Mostly track-focused, but a few things regarding street as well...
Biggest change as stated above are the chassis upgrades (DucShop 30mm offset triples w/ linear rear link), and getting the suspension revalved/resprung as my skill level has evolved quite a bit since I first upgraded the suspension a couple of winters ago.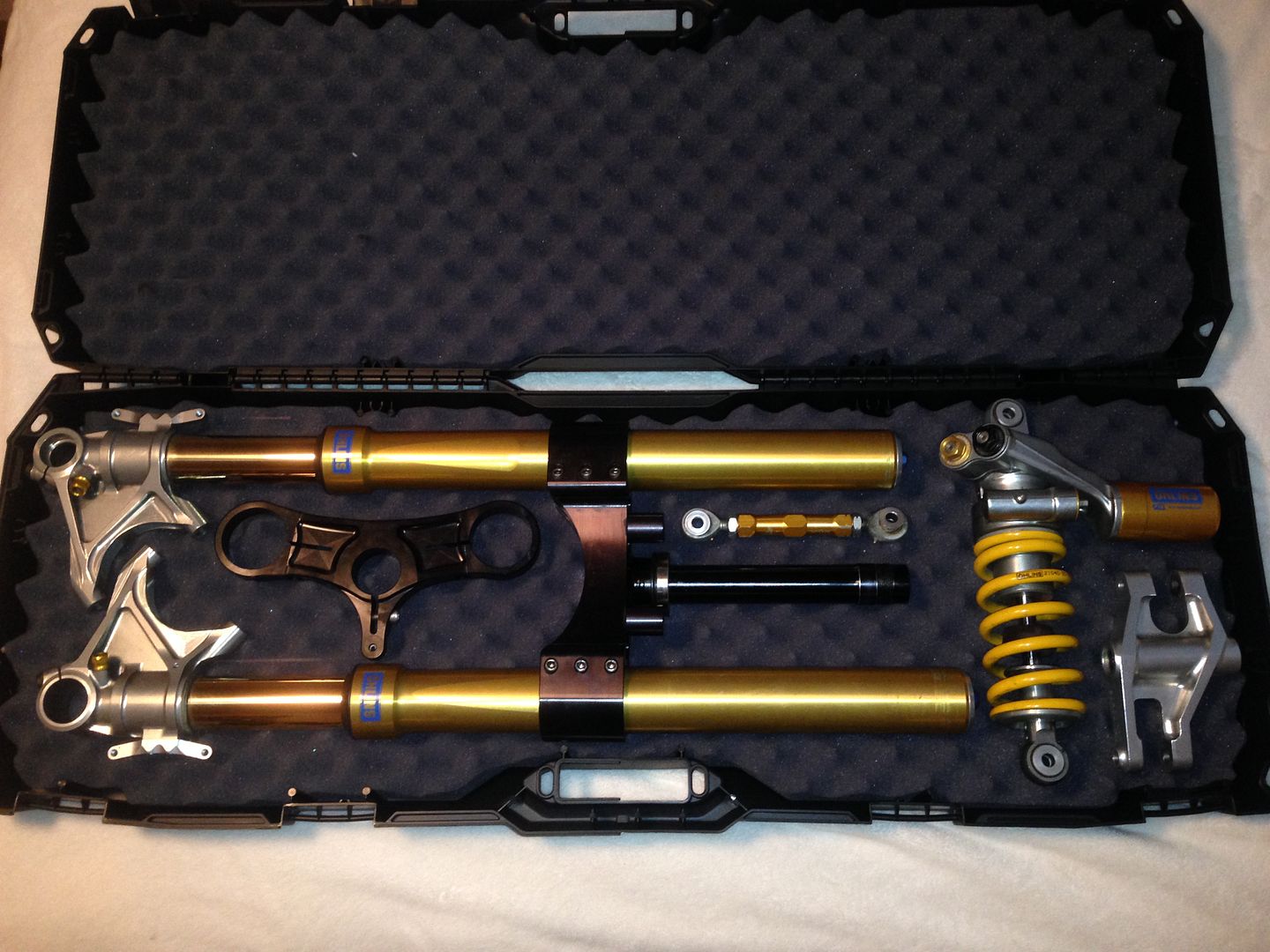 Shipped everything down to Desmo Veloce in Phoenix where he is also adding the quick change front wheel setup to the bike. He has to machine and modify the fork bottoms to add the brackets, but the result turns a lengthy process of changing a front into something as quick and painless as a rear wheel change on the SSSA...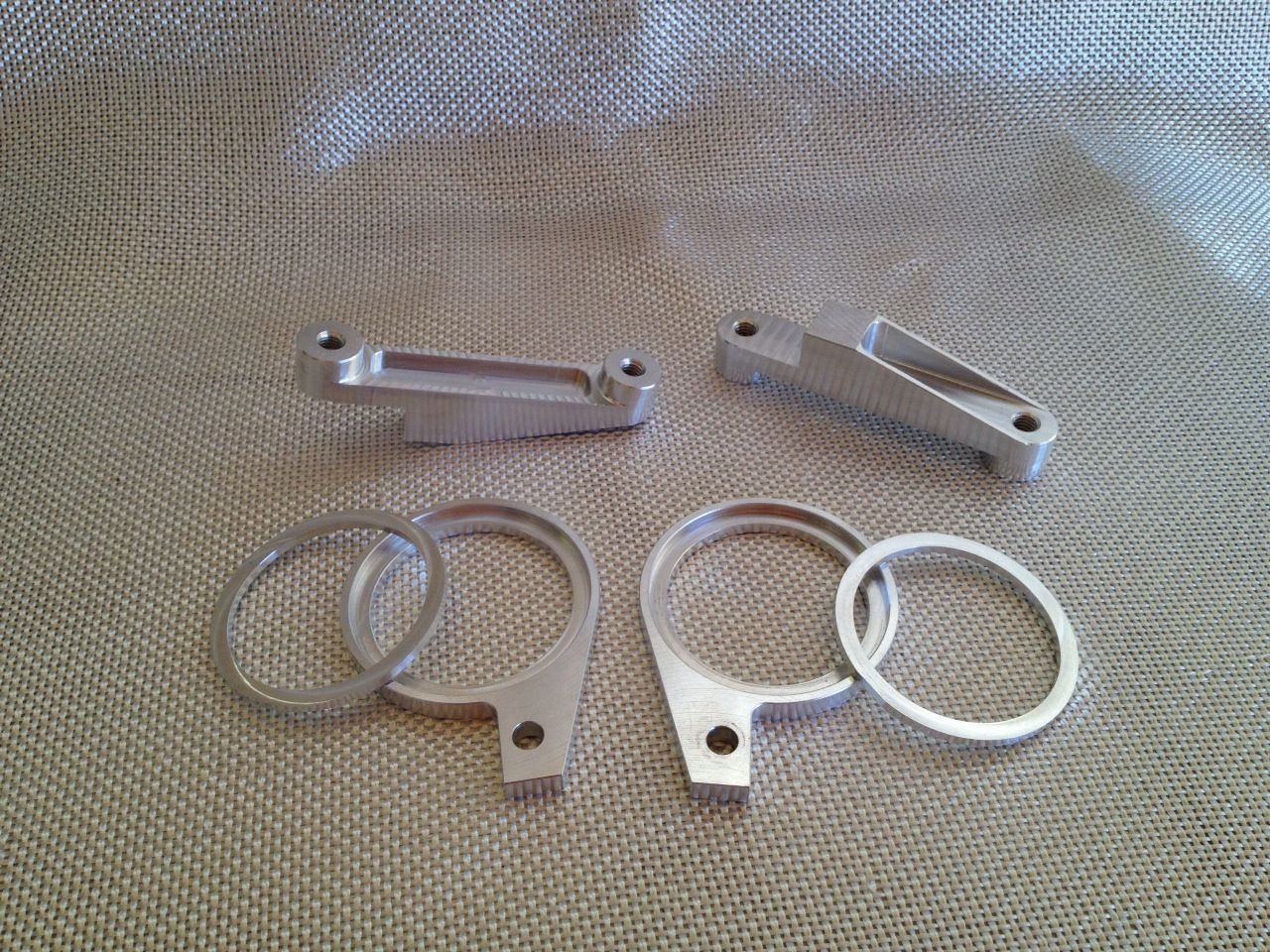 Here it is in action on an S1000RR...
BMW S1000RR Front wheel quick change kit by FFR - YouTube
Finally joining the new age with a Translogic "Plug 'n Play" Quickshifter. Going to be amazing at some of the tracks I'll be at where bikes like to stretch their legs a bit. Very simple 'plug 'n play' install and put on the frame mount for the paddock stand as well.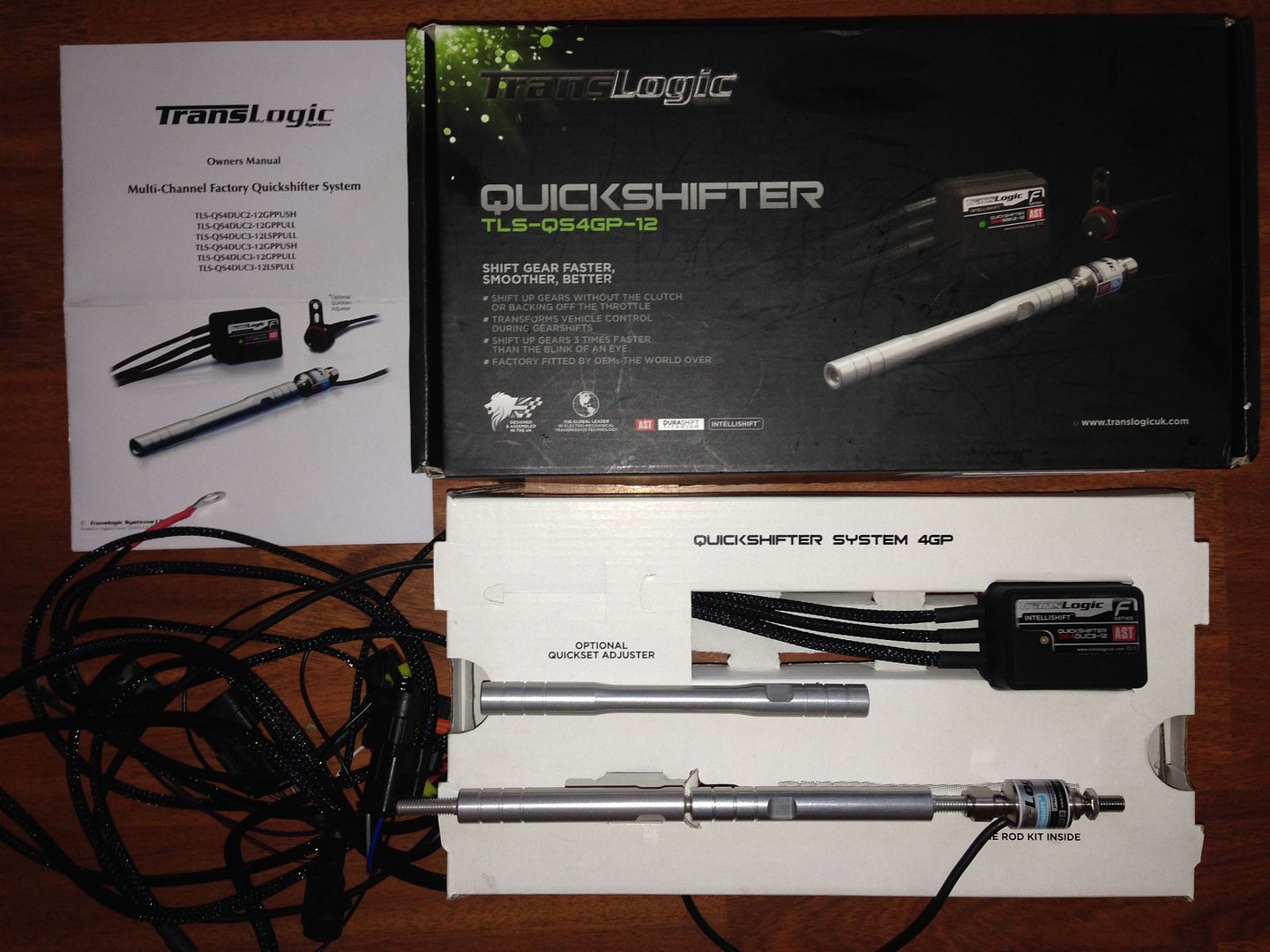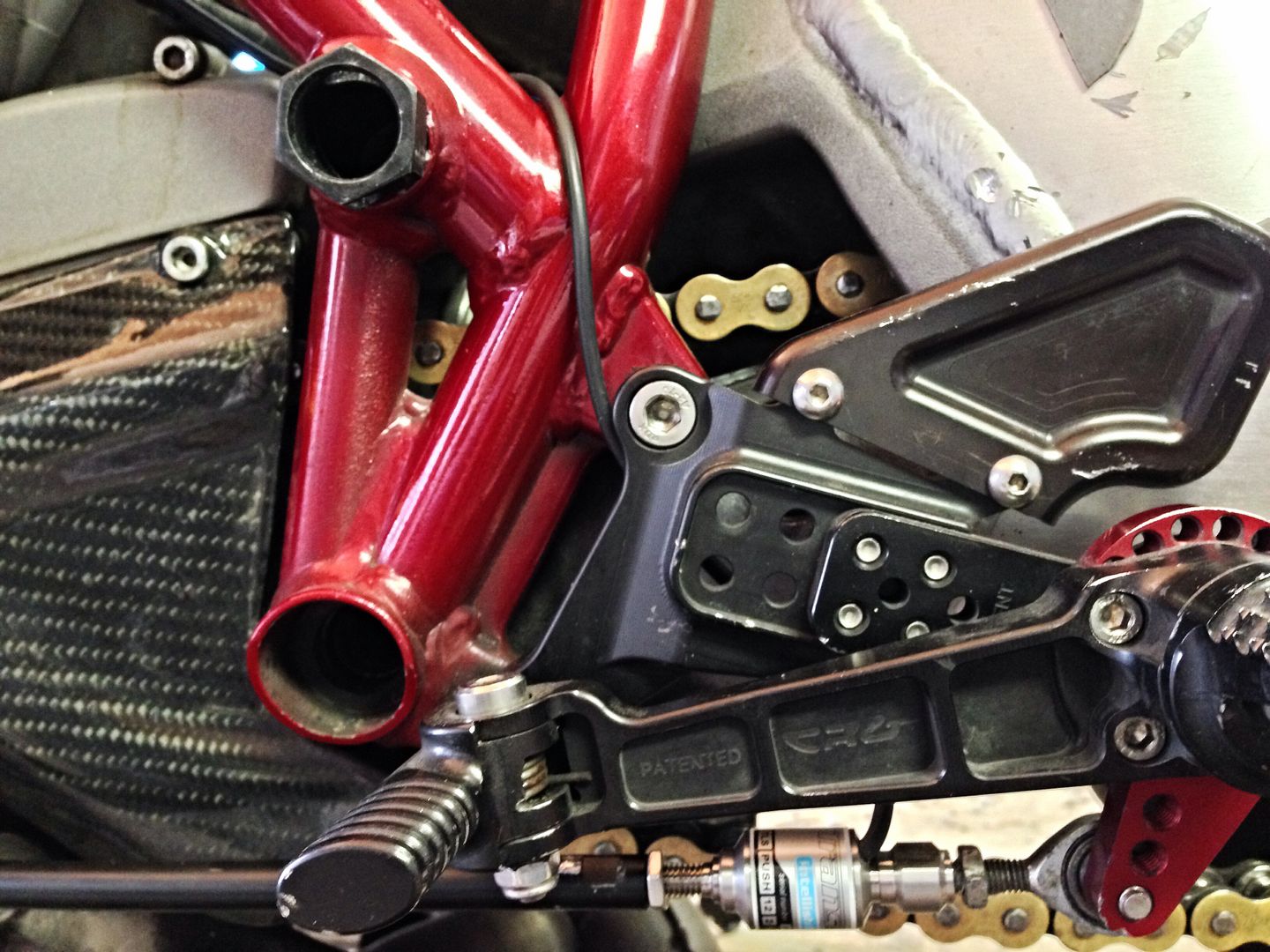 A couple of fresh pieces of crash protection: R&G 1pc clutch cover, R&G carbon tank sliders, and CNC front axle sliders: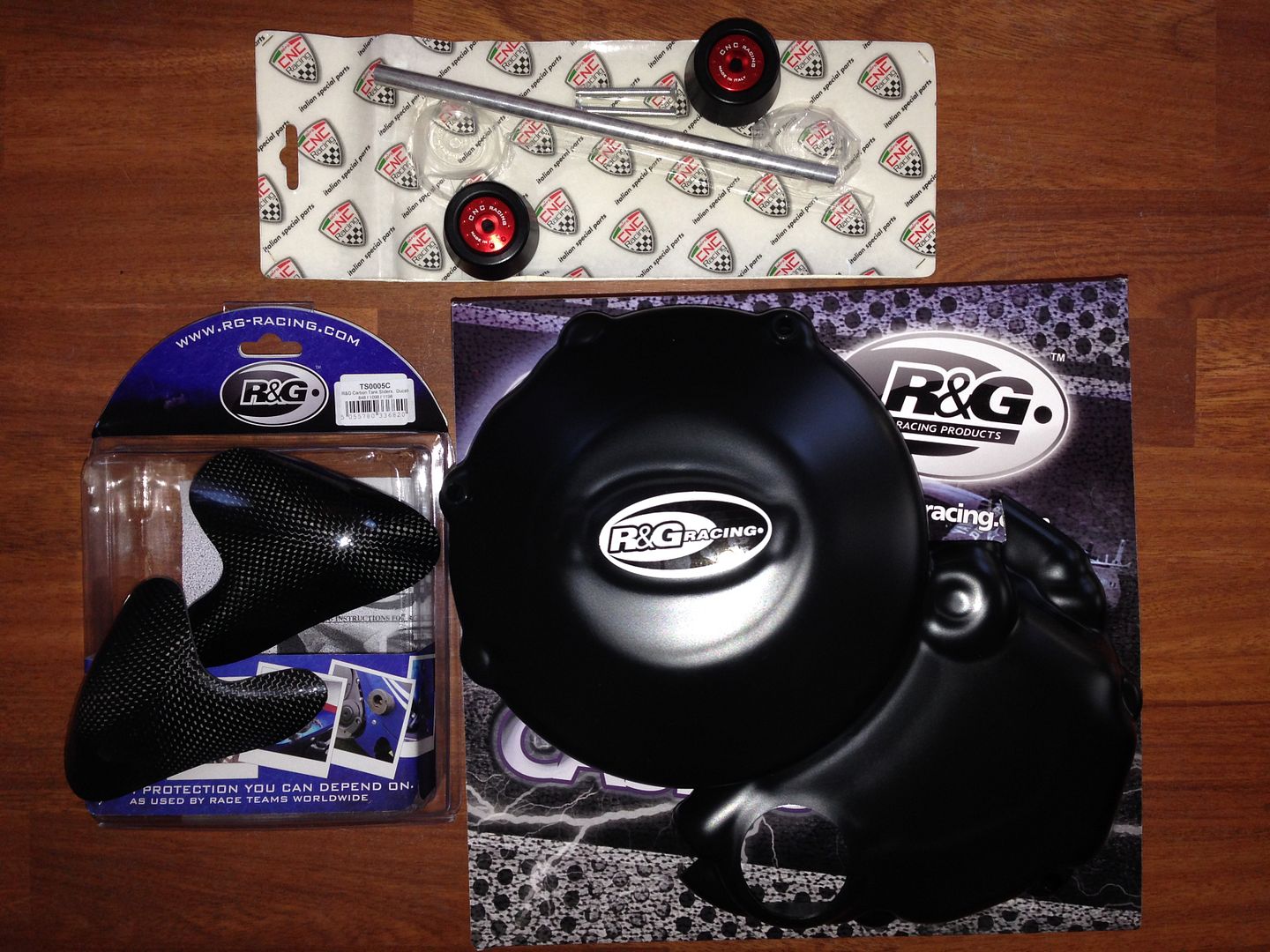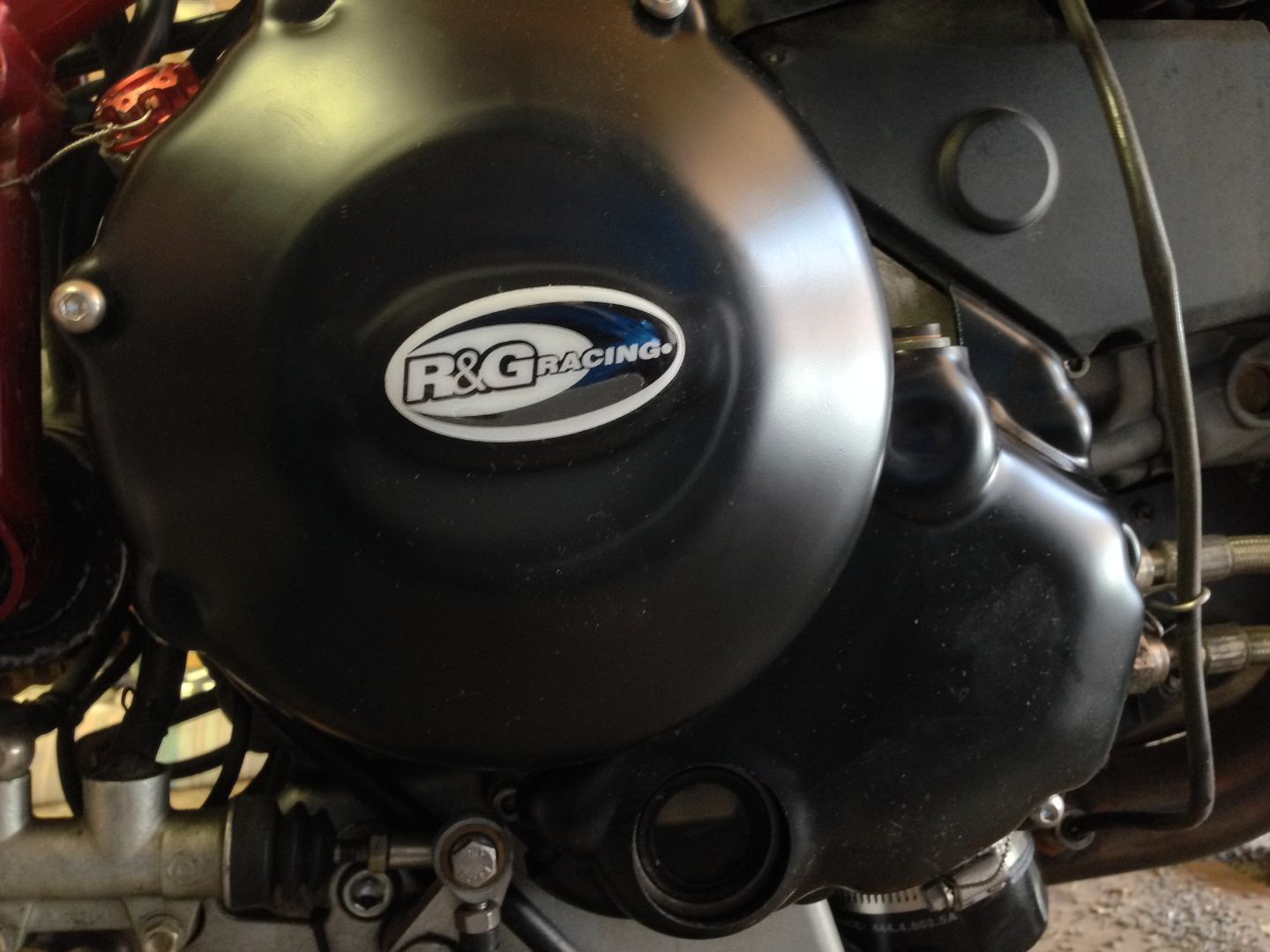 MWR 2pc air filters and Brembo Low Drag RCS-19 lever: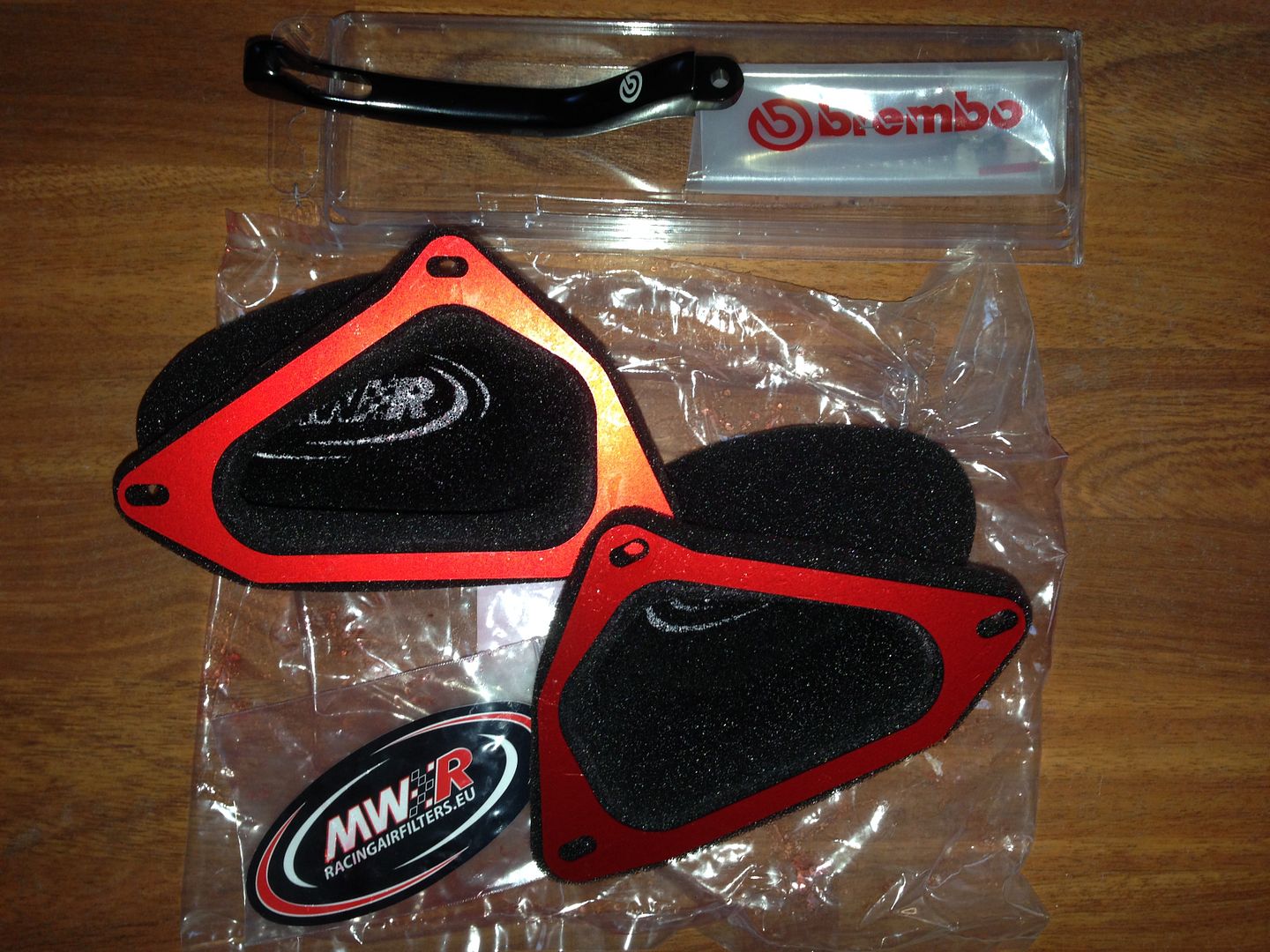 DucaBike carbon brake lever guard (pretty sure this will eventually become mandatory in CRA. Might as well get used to having it there sooner than later) and Domino XM2 adjustable throttle w/cables.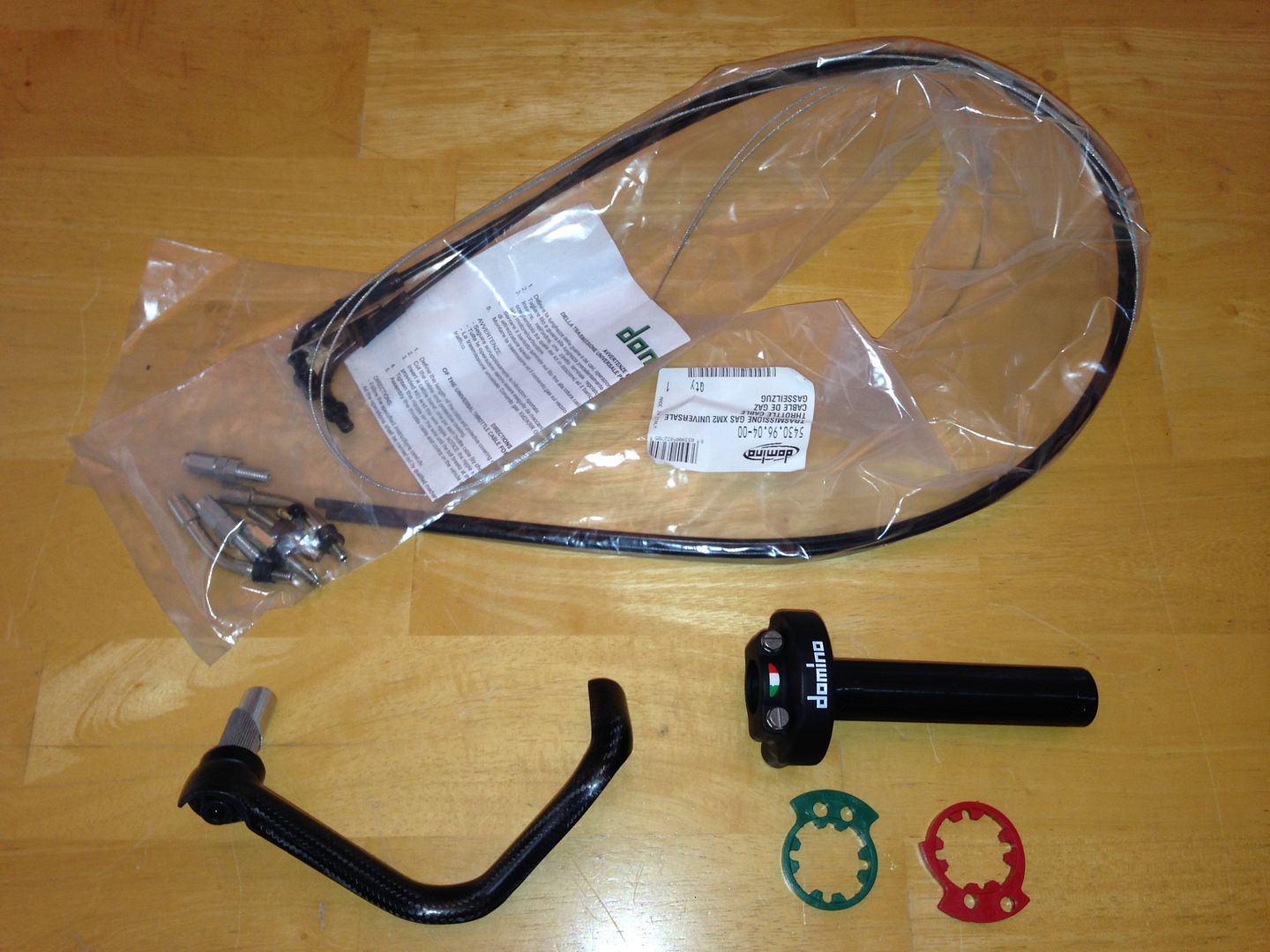 Scored on great deals on an MFG paddock stand and a spare OEM Diamond Black Metallic tank. Reason being is I'm not sure I fully trust the carbon street tank I currently have for the trip out to CA next month (plan on bringing my street bodywork to hit local LA and Las Vegas roads after doing CA SBK School @ Streets of Willow). I also want to do a trackday in the carbon fairings look, mainly to prove a point to myself and a few people that still call it a garage queen bike), so I'd feel safer and more responsible by having a tank on the bike that wouldn't be prone to rupturing should it contact the ground.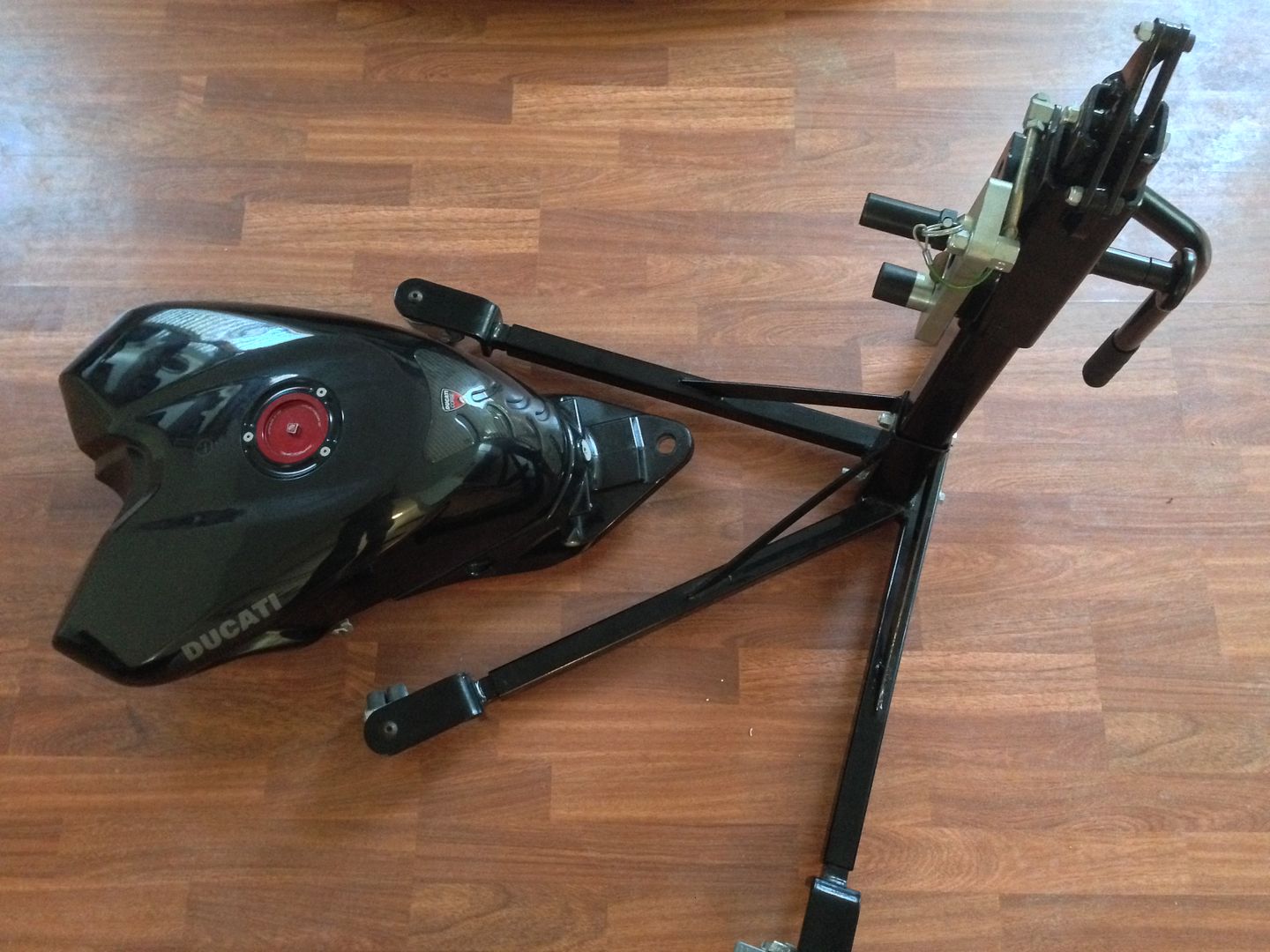 Put StompGrip and the tank sliders on. Just waiting on the gold 'DUCATI' decals to come in to go with the theme..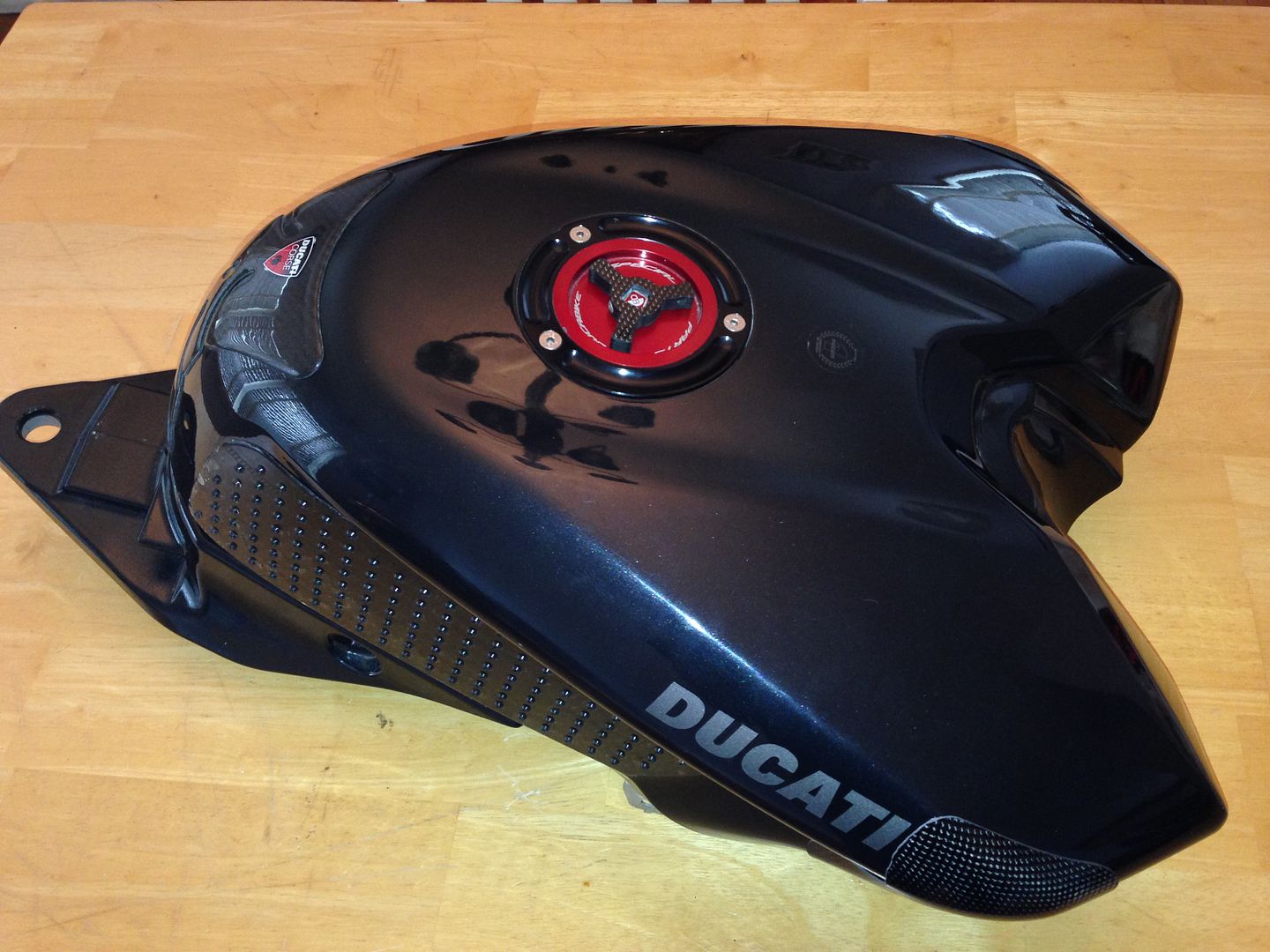 Fresh sets of Dunlop rubber. Rain DOT race tires so I'm not SOL if the track gets wet during td or race weekends. And purchased Q3s as my first set of street tires in about 2 yrs, mainly so I'm not wearing out the GP-As on the street between track events (like I did last year)..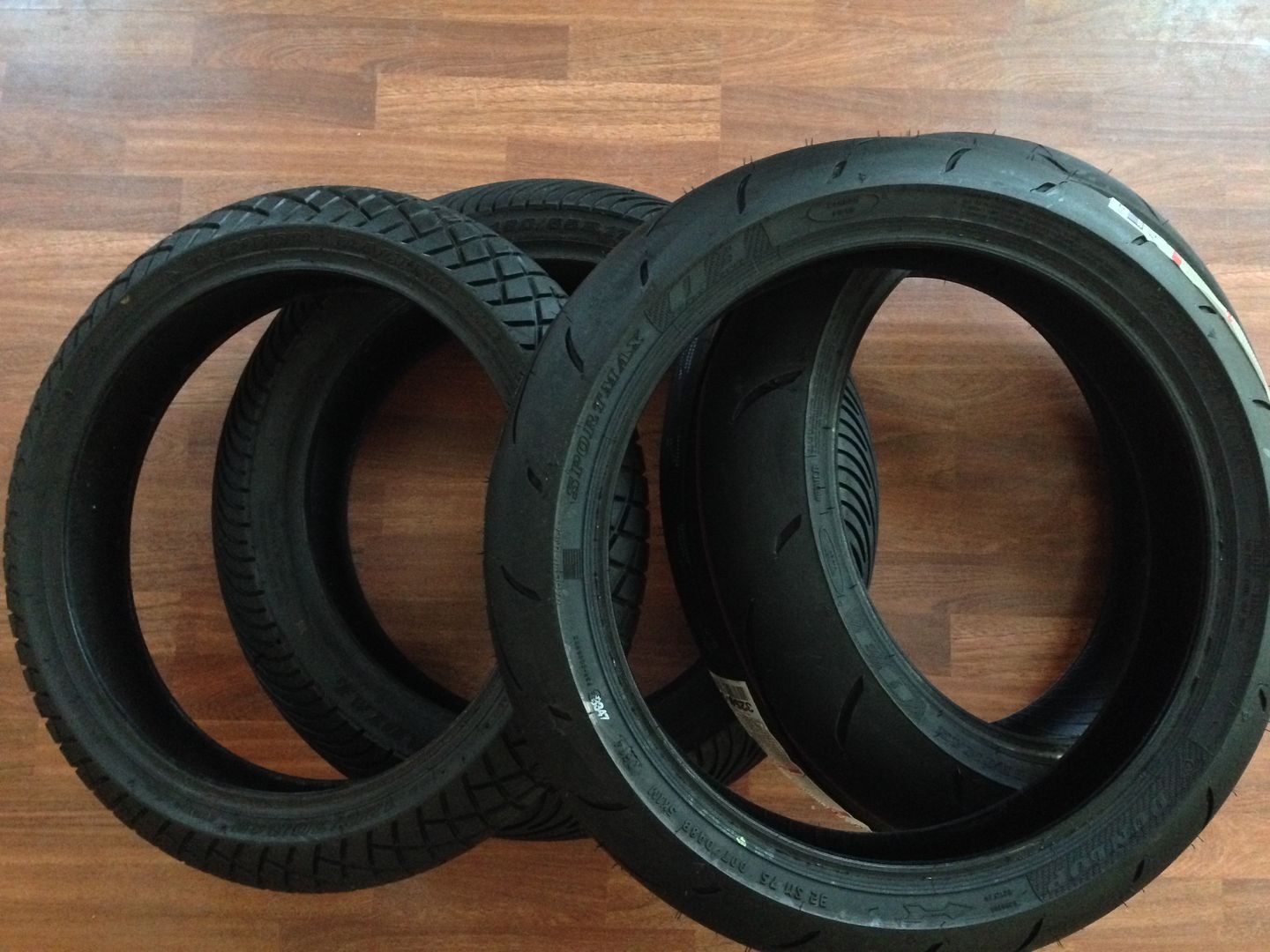 And a couple of new pieces of gear. Got some Icon riding jeans, and Held Titans.
The most exciting thing though, by far is that I was lucky enough to get the equivalent of "Wonka's Golden Ticket". RideSmart announced they'd be returning to Circuit of the Americas about a week ago for only one trackday/school weekend in June. I found out about it the morning of the 5th and they opened registration at 6:01pm CST on the 6th. Asked the wife if I could do this, and she said yes! So I registered for a RS account and sat on my iPhone waiting for 6:01. Opened two windows for each day (21 & 22) hoping I could secure a spot for both days. Day 2 was sold out by 6:08, and both days completely gone by 6:20. Managed to nab an I-2 spot for Saturday and am on the waitlist for Sunday. Anywho, having the chance to ride my bike which I've had so many good times on at a world class track like CotA was something I couldn't pass up.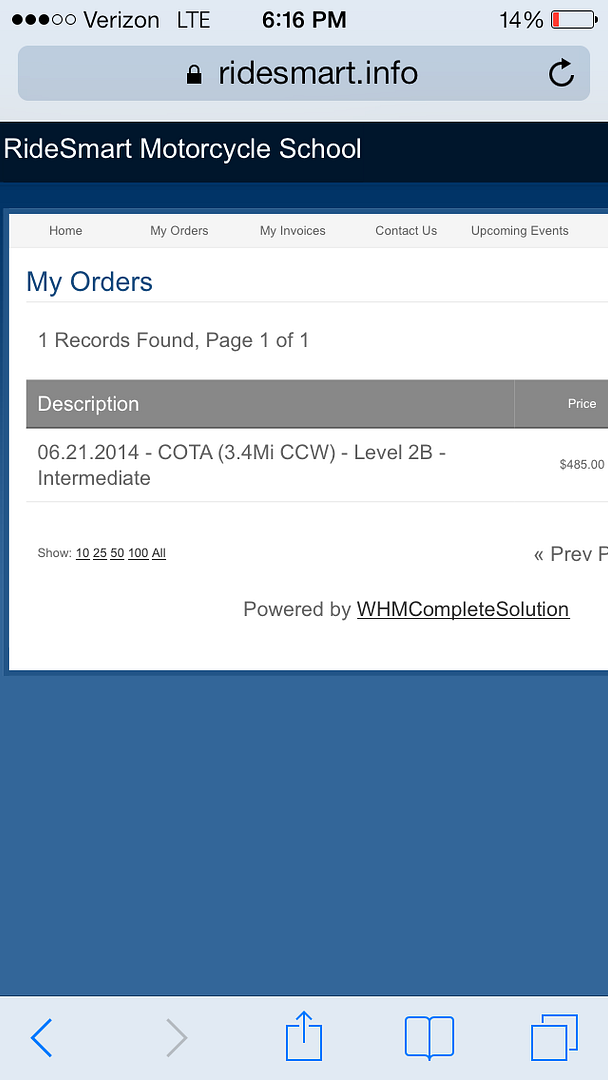 Been doing a bit of indoor training on the bicycle for leg strength & endurance for the decent schedule planned for the season:
-April: CSS 2day school @ Streets of Willow Springs
-May: ZARS 2day td @ Road America
-June: CRA race weekend @ BIR, RideSmart td/school @ CotA, ZARS 2day td @ BIR (Comp Course one day, DonnyBrooke Course the next)
-July: CRA race weekend @ BIR, ZARS td @ Road America
-Aug: MotoVid td @ Blackhawk Farms, CRA race weekend @ BIR
-Sept: ZARS td @ BIR
Still waiting on a couple of things to come in (XT Racing GPX Pro 4 lap timer/data analyzer along with getting the suspension back), but extremely excited for this season!
-Christian