So,
After a week or so of debate...It's official. :clap::clap::clap: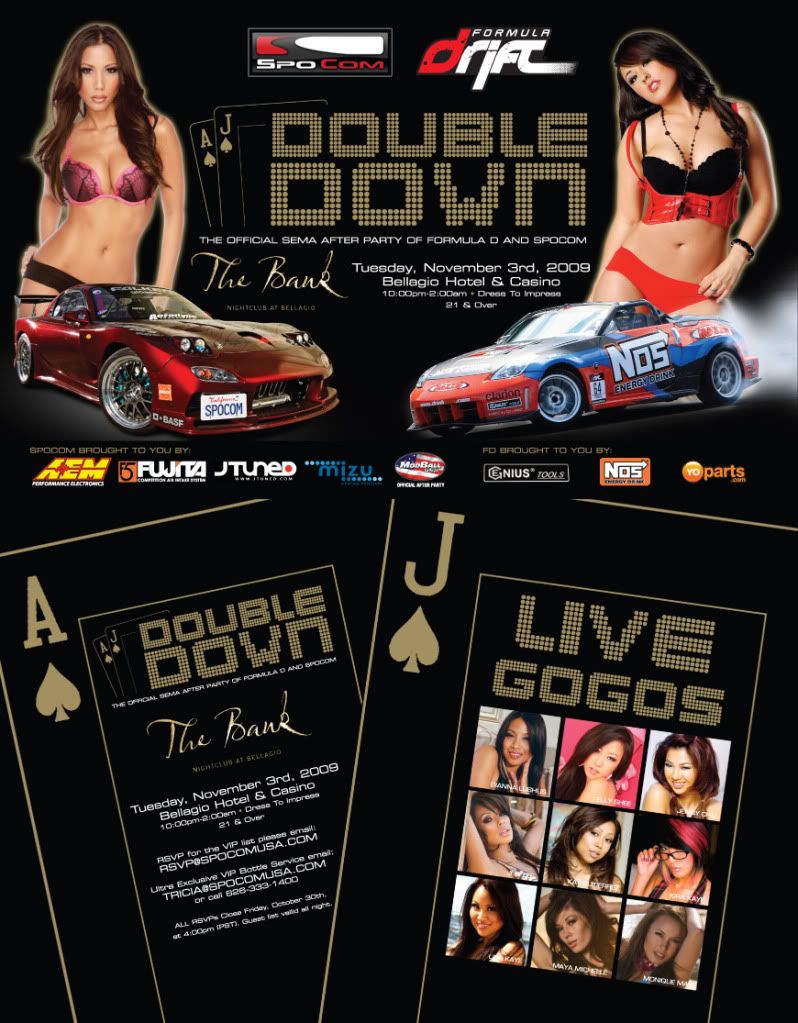 MODBALLxFORMULA-DxSPOCOM
The Modball Rally, has teamed up with two of the BIGGEST names in the Industry to bring you an even more out of control evening of madness..
We have moved the Awards party to:
The Bank Nightclub - Bellagio - Las Vegas
Status and prestige await guests that cross the velvet rope at Light Group's newest and most exclusive venue, The Bank Nightclub at Bellagio. As you enter this exquisitely designed nightclub, the golden glow of The Bank's Cristal stacked foyer welcomes patrons to a black and gold nighttime fantasy. This plush Sin City venue revolutionizes the hospitality industry by redefining the way club-goers view quality evening entertainment in Las Vegas.
A lavish escape from traditional nightlife, The Bank stands apart from the plethora of multi-cavernous clubs that cater to the masses. Located in the heart of Bellagio, this chic and contemporary 8,000 square foot space is perfect for entertaining both clients and friends with an ambiance and energy that's sure to wow and impress any audience. Infusing elements of everything perceived to be precious and valuable The Bank is the preeminent nightlife destination to be seen in the scene.
* » 8,000 square feet
* » VIP Room accommodates up to 75 people
* » Two full service bars
* » Multi-tiered seating
* » State of the art lighting and sound system
* » Easily accessible from the Bellagio North Valet
* » DJ Services
* » Restrooms in facility
* » Catering provided exclusively through Bellagio
* » Entertainment and décor may be arranged
* » 3 plasma screens
* » Cristal Lounge
Our hotels will still be at the Palms, but with this opportunity we had to step our game up and do what was best for the Modball and it's Participants...Get ready for the Debauchery!
SPOTS STILL OPEN FOR THE WEST COAST LEG OF THE RALLY - $600.00 per leg, or $3,000 for full rally (Per Team)
Call or PM me with any questions!! - Hotels need to be booked this week and we are about 2 weeks away!
Thanks!
Mike "Pee-Wee" Alejos
Modball Rally USA