Discussion Starter
·
#1
·
I sold my range rover sport in stock form, so all of wheels are officially for sale. I am located in Los Angeles, and pickup is welcomes & encouraged. All items are off the car and sitting in storage. PLEASE PM ME OR EMAIL ME IF INTERESTED.
1) Custom made 2pc forged 24" wheels for Range Rover. WIll fit the Range Rover HSE, HSE Supercharged, Sport HSE, Sport Supercharged (with tiny spacer for the front, which I will include). Come with 285/30/24 Pirelli Pzero Tires. They have gloss black centers and chrome lips. Original cost was in the neighborhood of $10k, asking $4500. They do have some nicks/chips in the face and lips from normal wear and tear. They also have TPMS installed, but they were throwing an error so I think one may need to be replaced.. If you are serious, please pm me or email me and I will go to take some closeups of all four. Locals can of course come check them out in person.
Here is my thread with a lot of pics:
http://www.luxury4play.com/land-rov...st-some-pics-my-blacked-out-07-sport-s-c.html
2) Custom Made Iforged Daytona Forged 22" Wheels. These wheels were just completely refinished inside and out so they are in excellent condition. They have gloss black centers, polished lips, and gloss black inner barrels. Two tires are brand new (yokohama), one has under 1k miles (yokohama) and the fourth is the only tire left from the original set, but it has plenty of tread left (toyo). Also included is a fifth wheel, which is a huge bonus. You can use it as a full sized spare. Originally were $7500, asking $3500. I have closeups and lots of pics so if interested I can email them to you.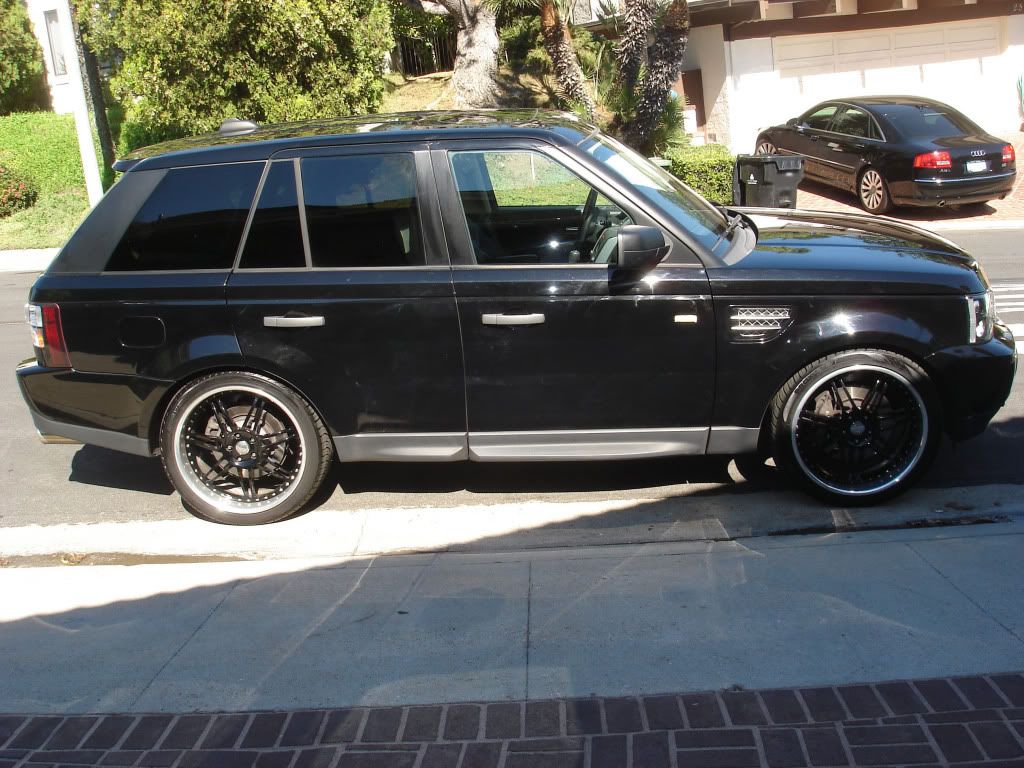 3) HRE 945r 22" 3pc forged wheels... top of the line wheels that were just completely refinished. Originally 10k and come with tires. These fit all sports and big bodies. $4500 obo
Please pm if interested.