Tailored Autotmotive Detailing: 2006 BMW 330xi​
I got a call from a client that was going to be taking this car to Vermont. It's an 06 with a 6MT transmission. Pretty rare car and really fun to drive. He wanted the car to be well-presented and as new as possible. It is a daily driver, but it needed a cleanup. I was given some freedom with the car and this is what I ended up with.
I started with the engine. It wasn't very bad but it needed a touchup, plus it had a bunch of snow in the cowl area...A BUNCH! Here's what I did with it:
Engine
-Deionized H20 Pre Rinse
-Sprayed with Surfy City Road Trip Grime Remover
-Agitated underside of the hood and engine with various brushes.
-Deionized H20 Rinse
-Let dry during rest of detail
-Dress with CD-2
The exterior didn't look bad outside, covered in water. The owner even said I wouldn't have to do too much to the outsite. But once it was inside, my lights, the texture below my Nitrile gloves, and my intuition knew better. Let's just say that when I showed him the clay bar...he gagged.:lol
Exterior Wash
-Deionized H20 Pre Rinse
-Foam Cannon with Karcher 3.49 and DP Xtreme Foam
-Dodo Wooki Mitt and two Gritguard buckets
-Glossit WHeel Gel x2 (plus Sissvax Brush, Boar's Hair Face Brush, and Daytona WHeel Brush)
-Deionized H20 Rinse
Before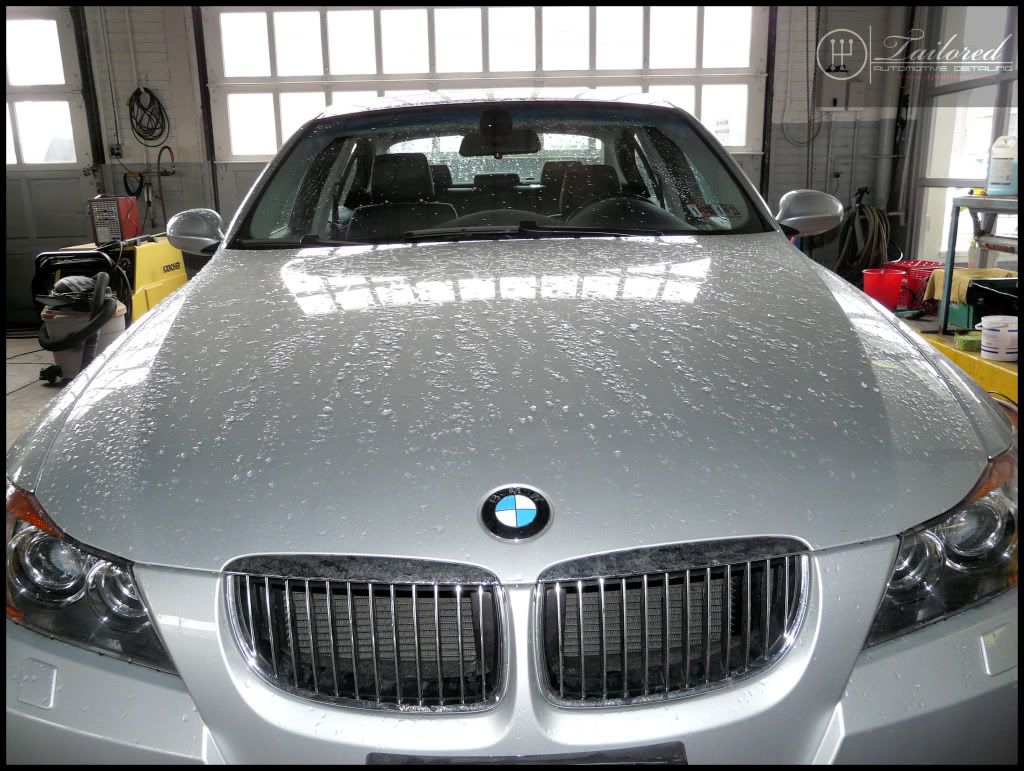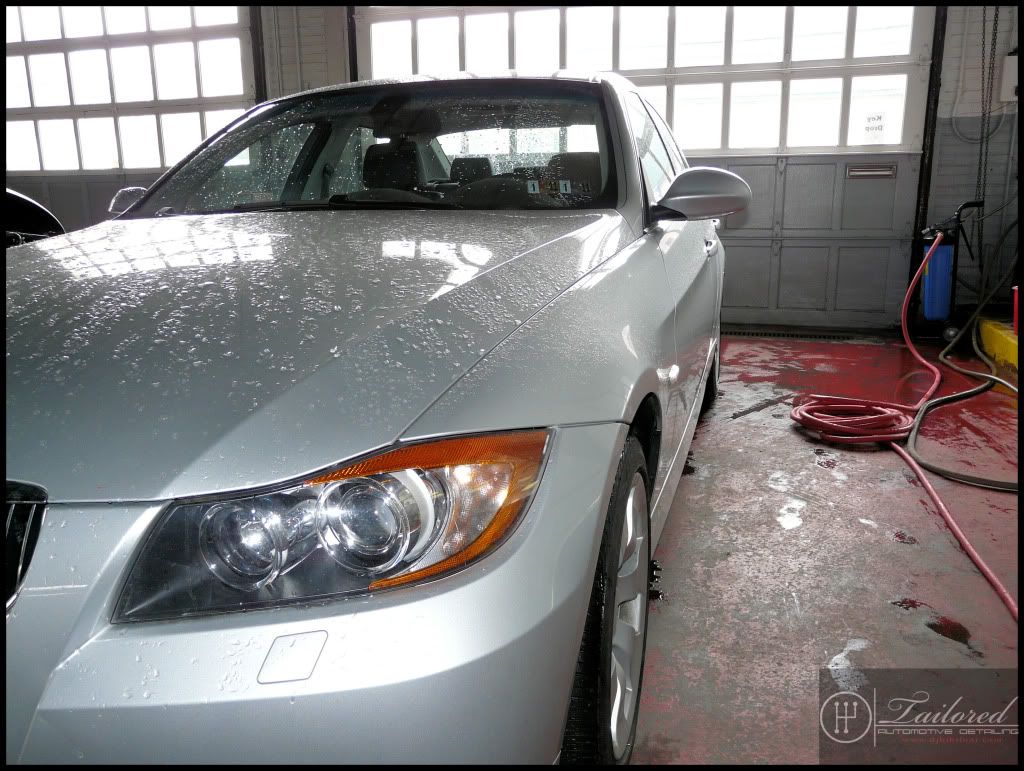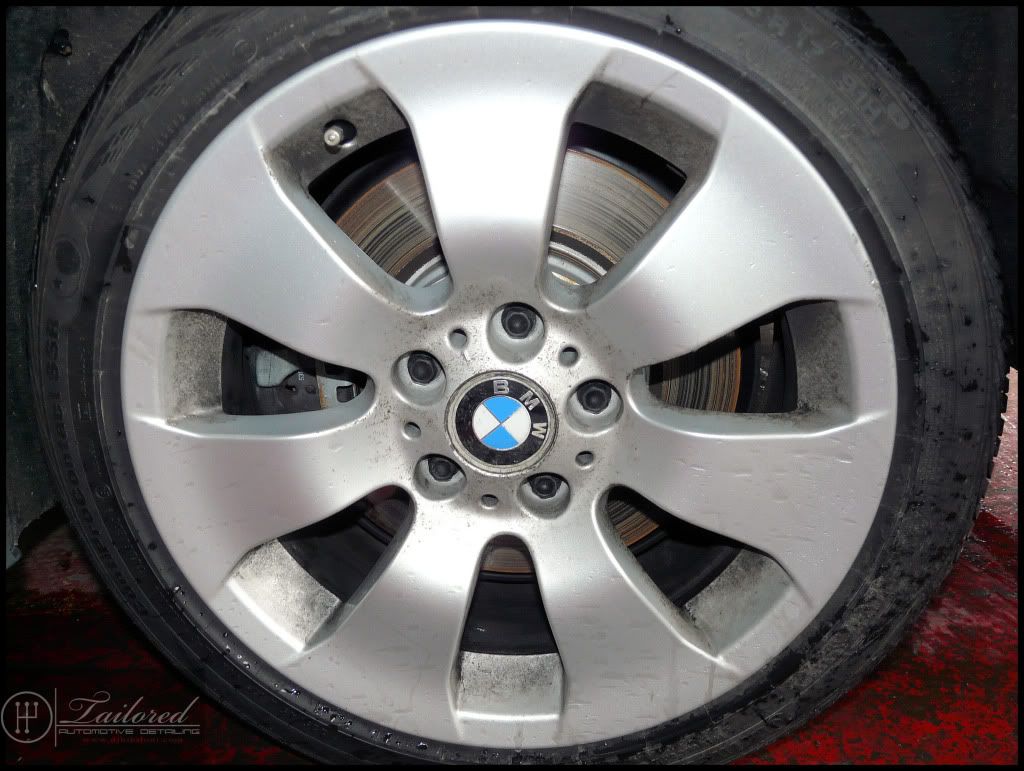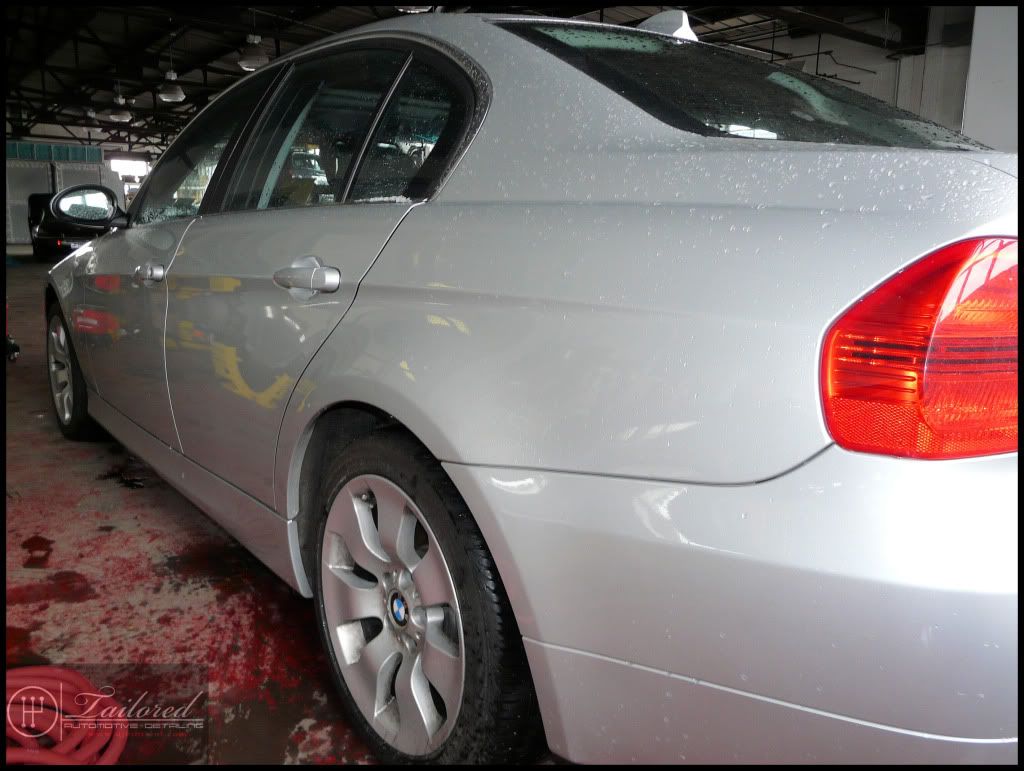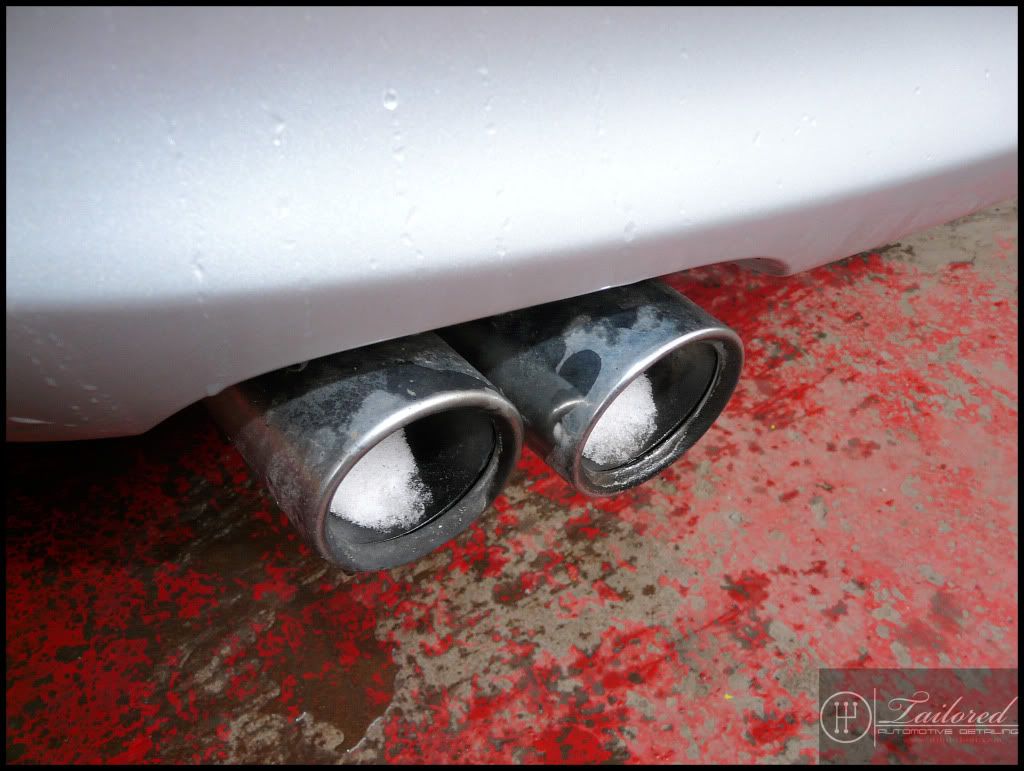 Exterior Prep
-Clayed with SOnus clay and ONR as lube
-Re sprayed the car with DI H20
-Dried with high velocity air and Waffle Weave Towel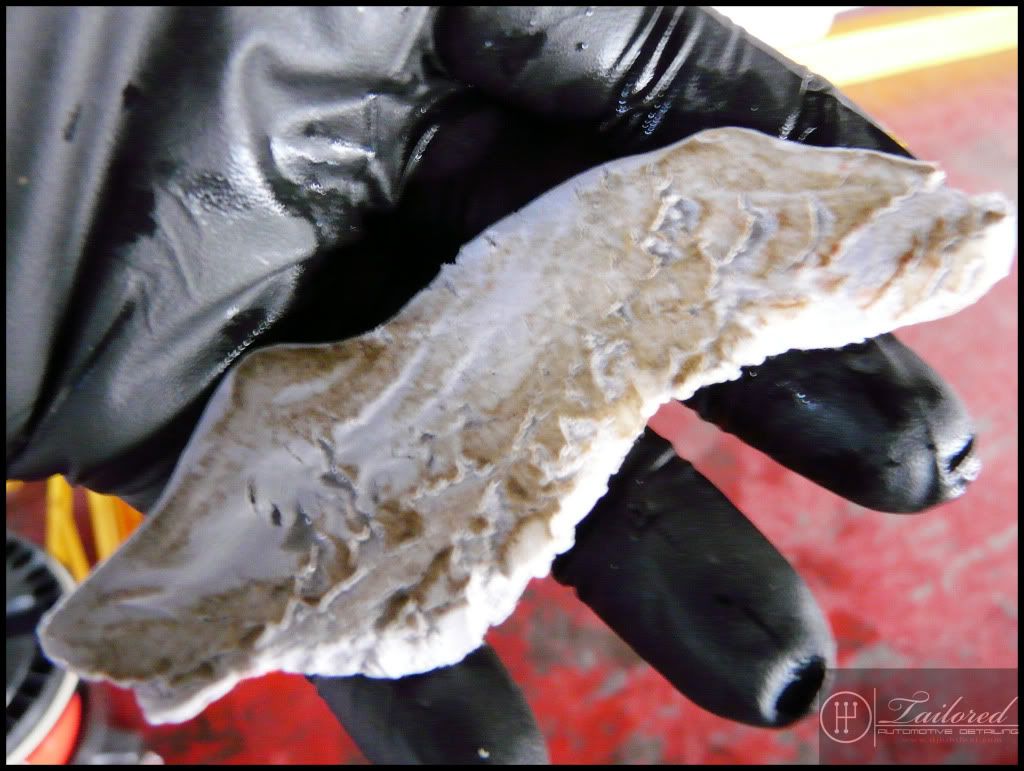 Exterior Correction
-Bout 95% correction
-Flex 3401 speed 6
-Lake Country CCS Orange and White
-Menzerna Power Finish
-Polished Tails as well
-IPA x2
-Exhaust tips got #0000 Steel Wool