Discussion Starter
•
#1
•


We have all dreamt of the day when Audi would bring the B8 RS 4 to the States. At this point in the game, we can safely say - that ship has sailed. However, maybe not for everyone. Intro Dennis T… who is about to blow your minds. Dennis is part of the TAG inner circle. Probably one of the most standup and friendliest people you will ever meet and oh yeah, he loves Audis! We have dreamt about this on his new 2013 B8.5 S4 concept for well over 6 months now. We knew that this would be big…a true game changer and so we needed to plan and prep for this in order to do it the RIGHT way. In order to understand the process, we need to understand the story of the RS sedan to date.

The idea of an B8/8.5 RS 4 has been on again/off again when it comes to Audi bringing it to stateside, and they have even teased us with one beautiful B8 RS 4 Avant which currently resides in Audi of America's corporate fleet. Cars for public consumption however are limited to those in Europe as well as some other places that do not include America. The reality of an RS 4 sedan has not been available since the B7 chassis, and we all know how everyone felt about that. During the era of the B7 RS 4, Audi's sedan variant was not only built but it was also hands down the best-selling body style of that generation.

By the time the B8 chassis came into production, the RS 4 sedan model was not available and thus the Avant was our only option (if we lived anywhere but here!) So, we decided to change that. We have sourced only OEM parts - and we mean it. In a build like this, there is no place for wonky craftsmanship. We have scoured the Audi parts catalog and purchased every single bolt, part, lip, spoiler, door, fender, grill, and bumper that is needed for this epic build. This will be a full conversion- including grafting the RS 4 Avant's iconic boxed flares onto the S4 so that everything on the finished car is as spot on and true as possible.

We are confident that when this thing is done, we will have created the only true B8.5 RS 4 sedan seen to date and done in the right way. We are very excited to show off the progress and please feel free to ask questions. We will make sure to keep this updated very frequently and not leave anyone hanging. We also suggest following more of the build thread via our TAG Motorsports Social Media - Instagram @TAGMotorsports - Facebook.com/TAGMotorsports as well as our BLOG

So the vehicle already was equipped with HRE Wheels, KW DDC Coil Overs w/ HLS (Noselift), AWE/GIAC Stage 2 Goodies as well as SuperSprint's Long Tube Headers and Stoptech Brakes. Here is what she looked like before we began.... You can catch it in this month's European Car Magazine (November 2013 Issue) in the Air vs Coilover Article.





Fast forward to today. We are doing this live! Literally, we will be posting the next 3-months every week here and providing you with the play by play of how this build is coming along. Make sure to subscribe and follow along as this is truly the FIRST of its kind and brought to you by yours truly, the TAG Motorsports family.

Ok ok, onto the first batch of photos! Gutted and ready to do work! Along with some testing of the RS fenders to see how it all lines up.....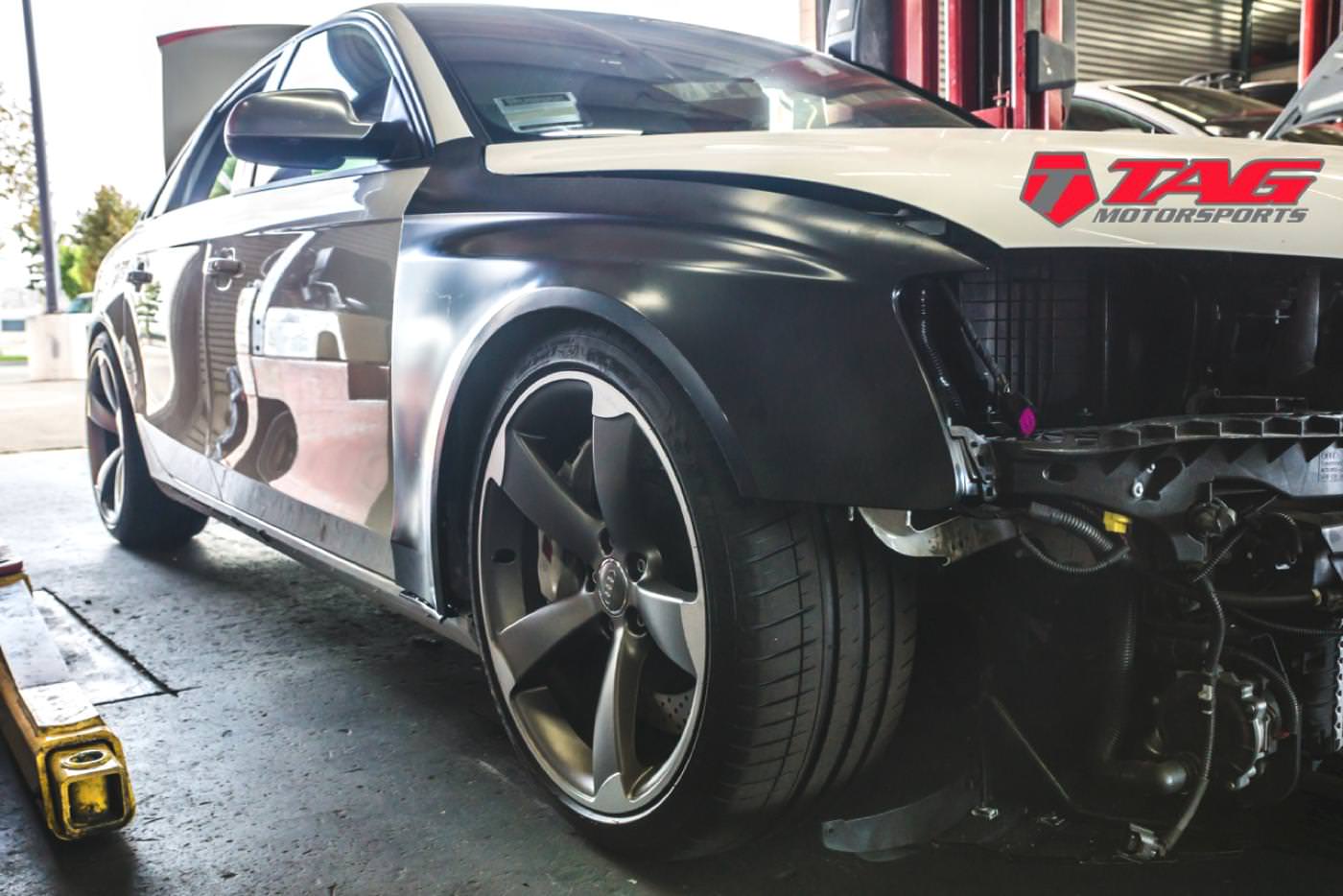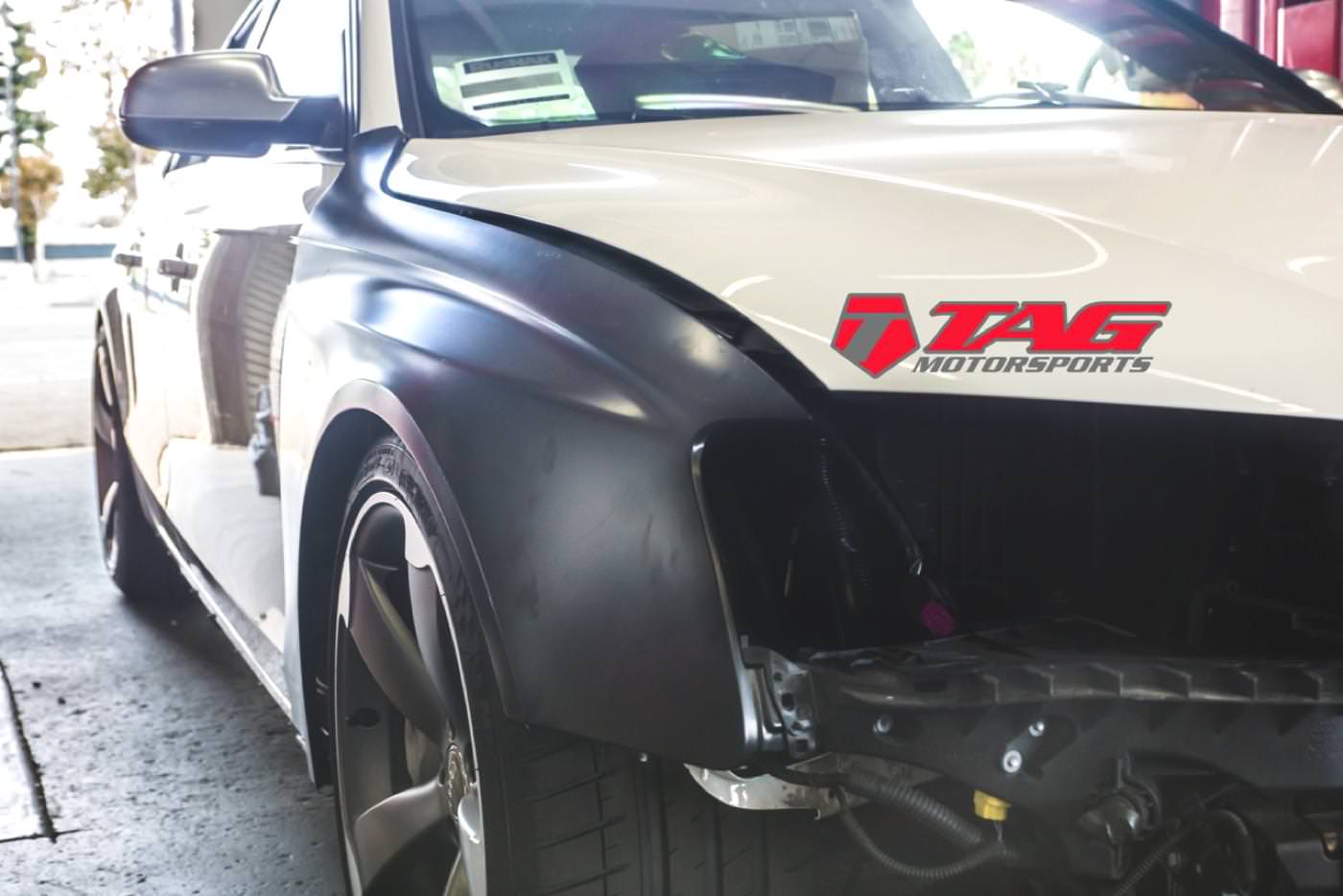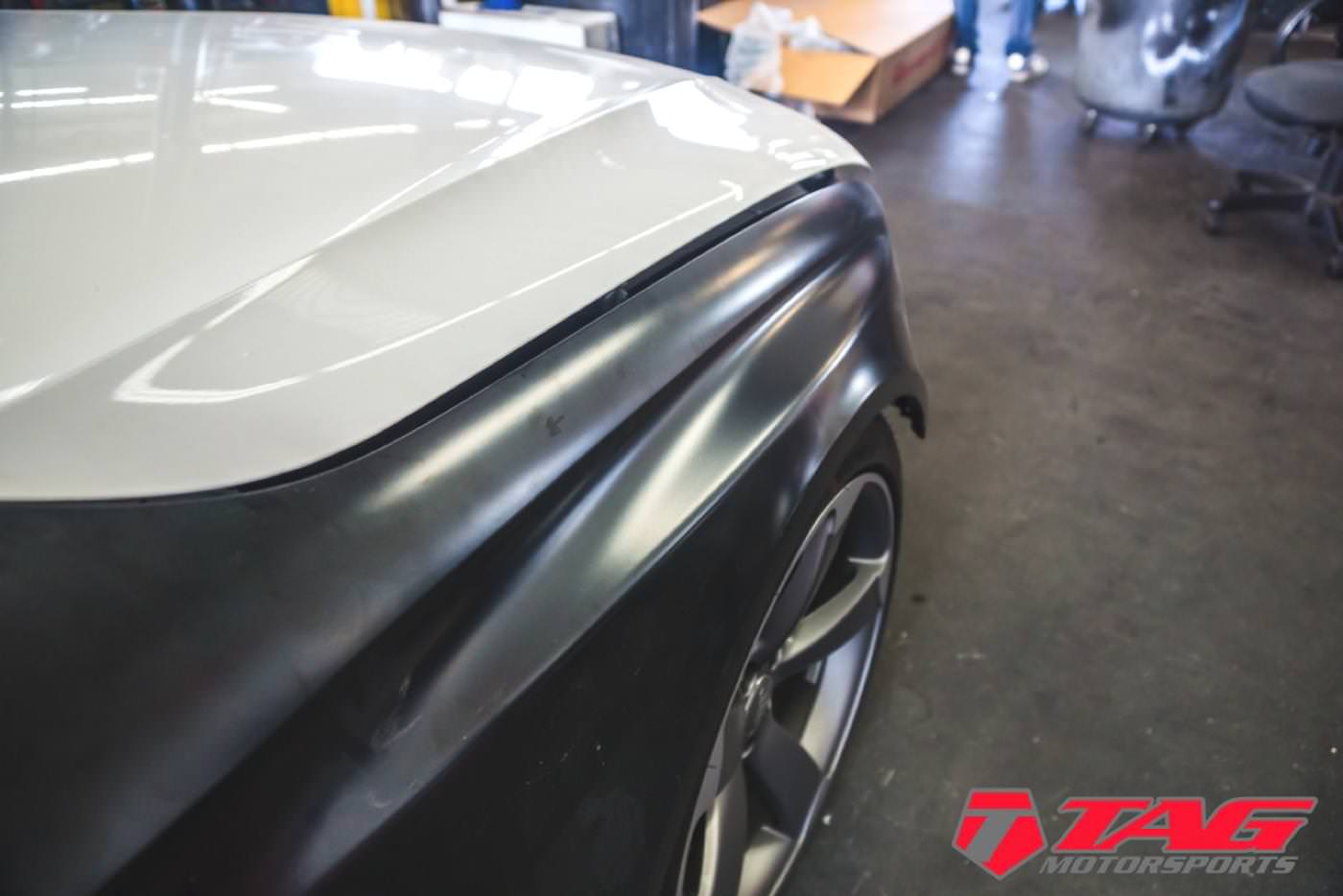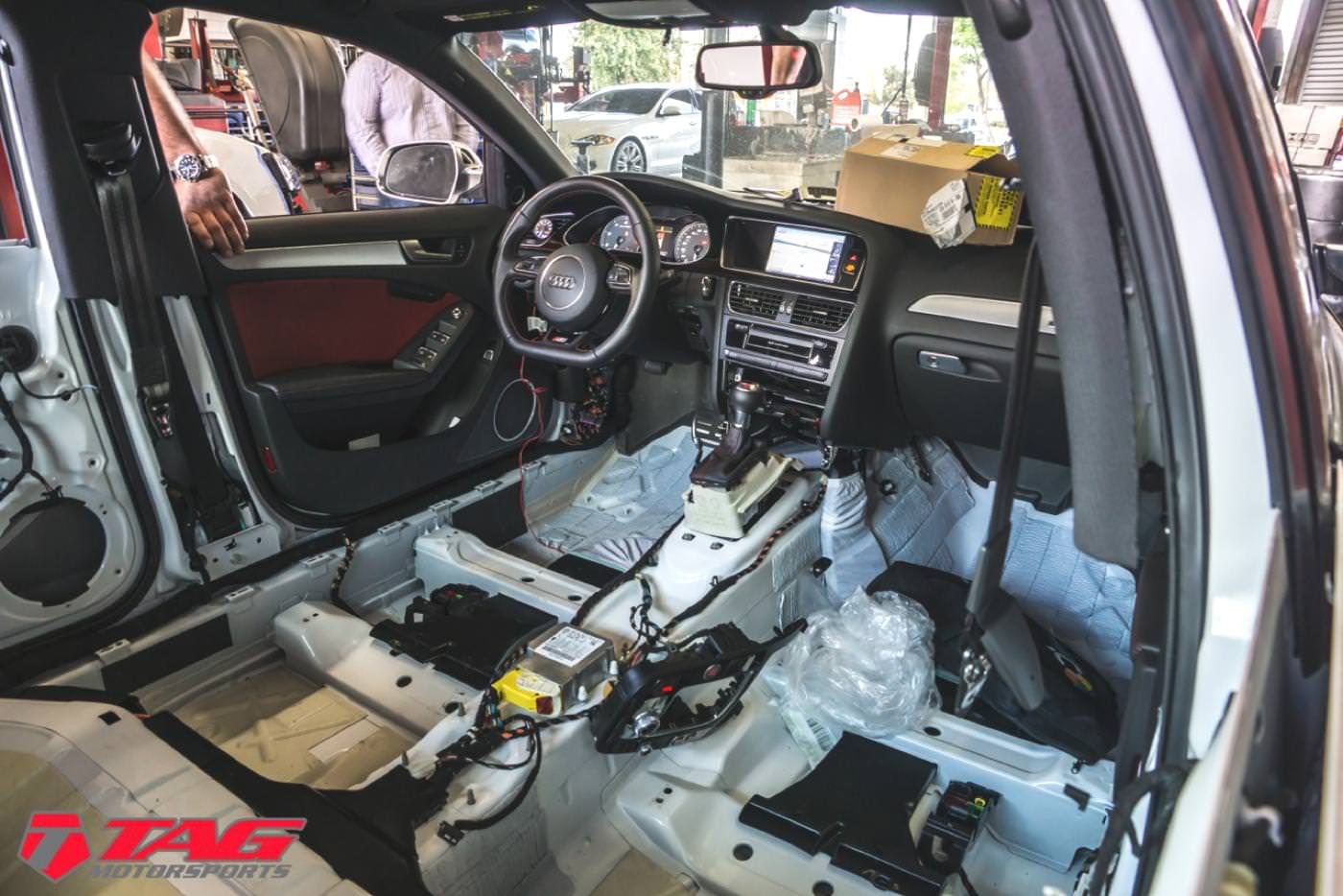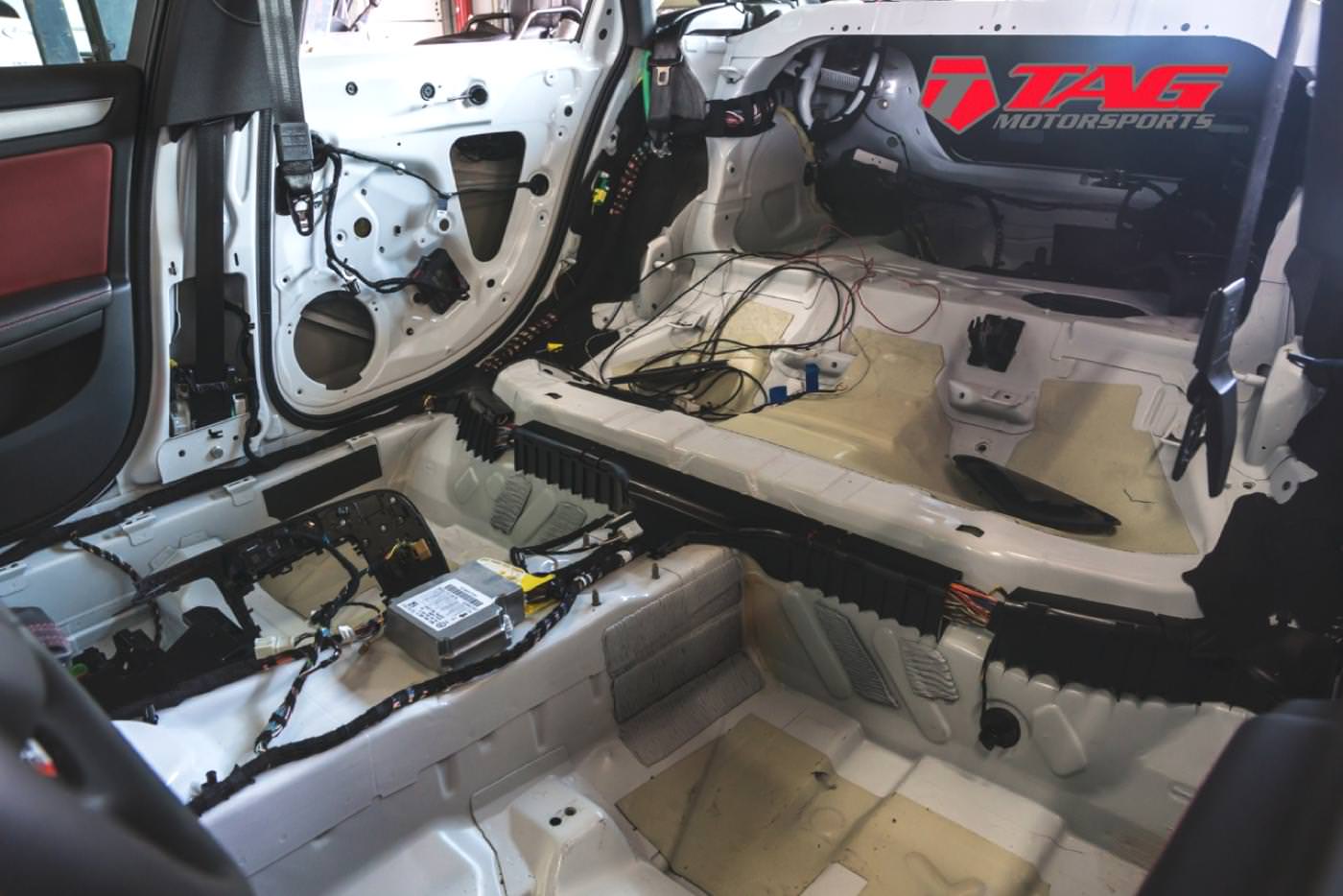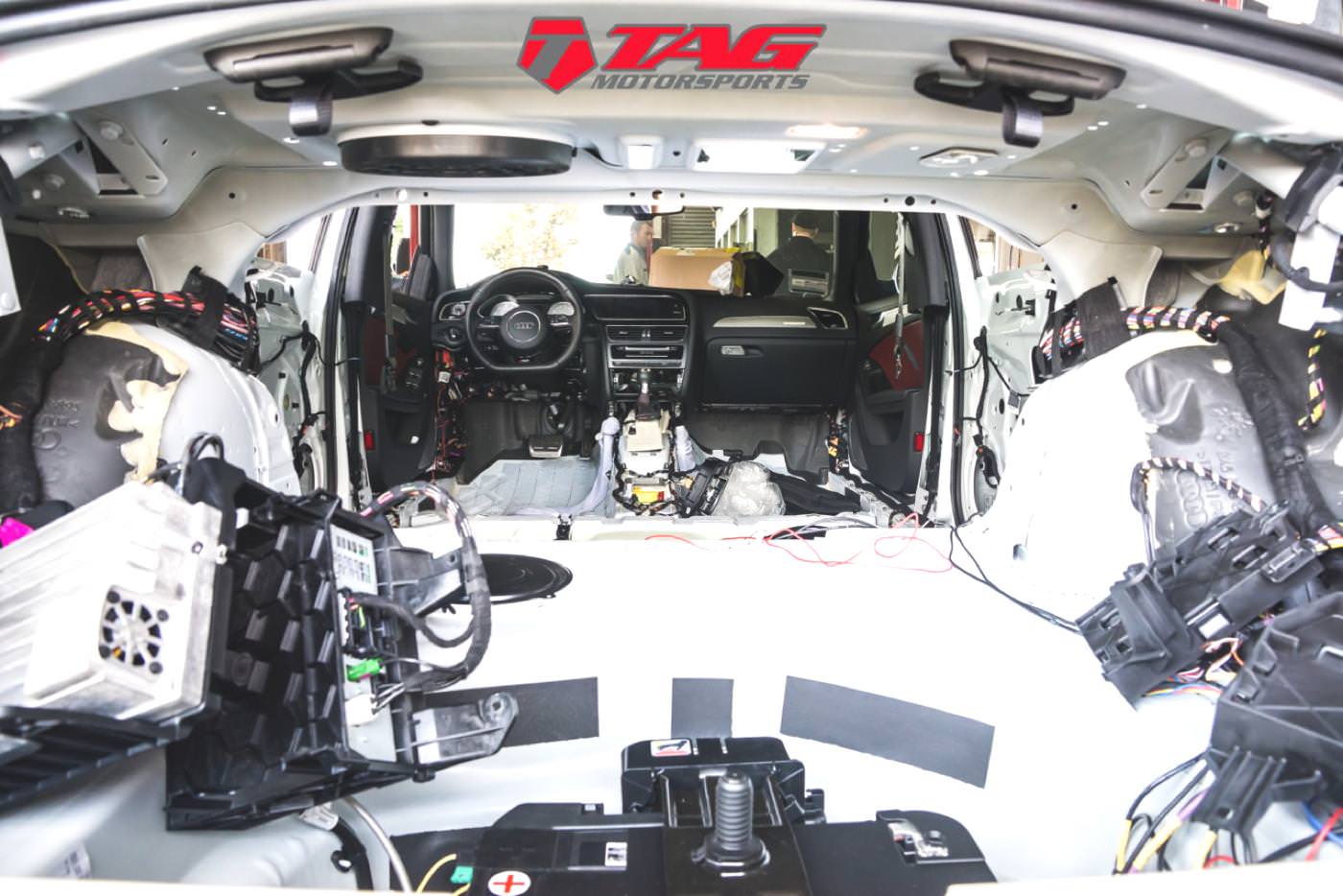 ​