Discussion Starter
•
#1
•
2007 Lexus GS350
This car had been purchased secondhand from CarMax, where it had been extensively touched up and given a nice coating of Glaze before leaving the dealership. A few months after purchasing the car, the owner started to notice a lot of things which he didn't initially see when he bought the car, such as the excessive amount of touch up paint that had been applied, which had begun to oxidize, resulting in noticing the difference between the two paints.
The owner wanted to get the car looking new again, and I made him rest assured that we would exceed his expectations... and we did just that!
This was an exterior-only detail, therefore the interior or engine bay was not touched, however we will be doing the interior of this car in a couple months.
The exterior received a Swissvax Initial Exterior Treatment, along with a Single Stage polish using Cleaner Fluid Pro with a Swioss. And we finished the job with Swissvax Wax (Can't tell you which one! Sorry!)
Total time taken: 20 Hours of labor!
Here's how this Lexus GS350 looked upon our arrival on location.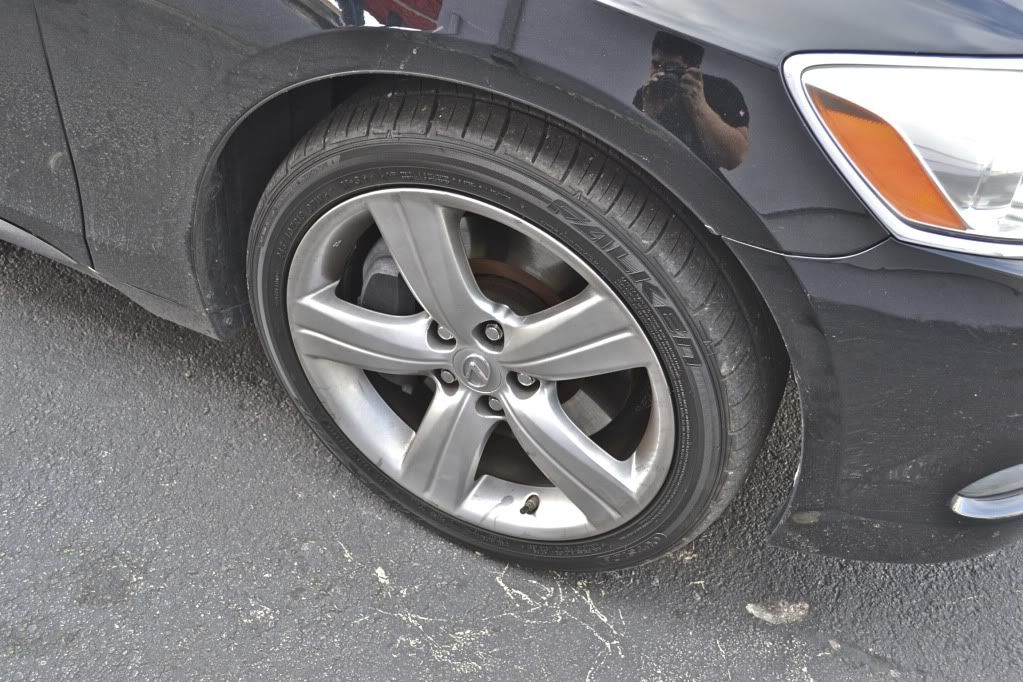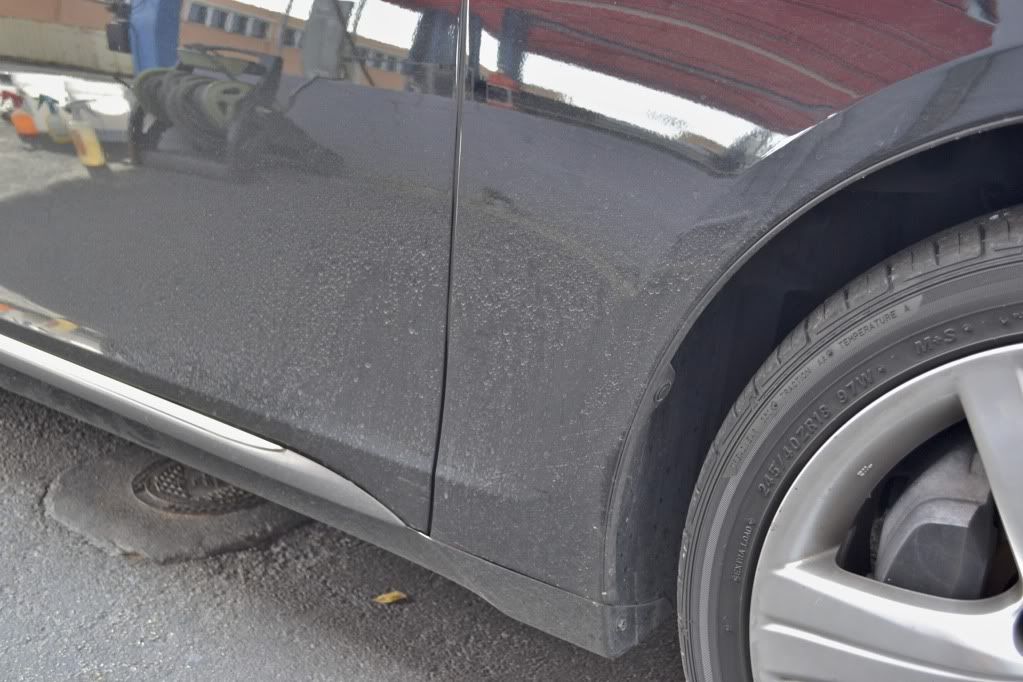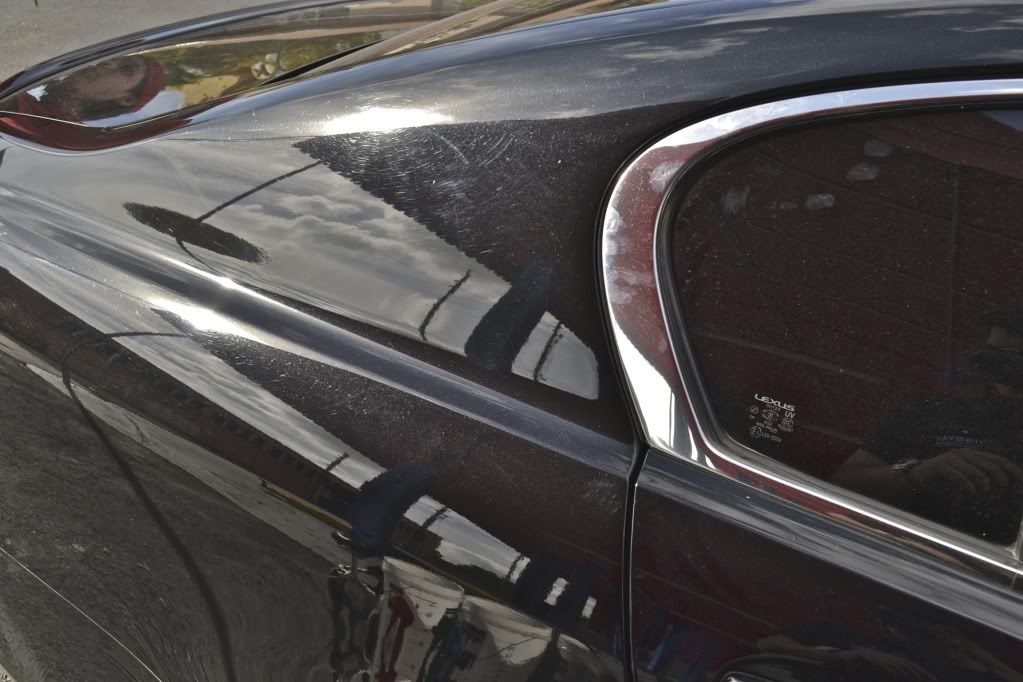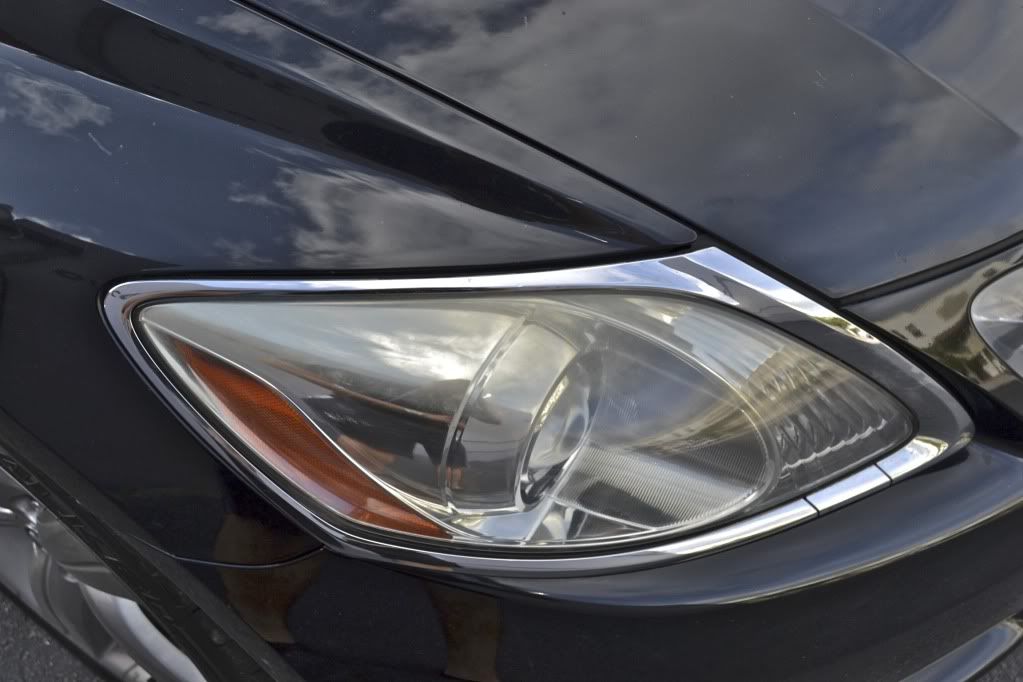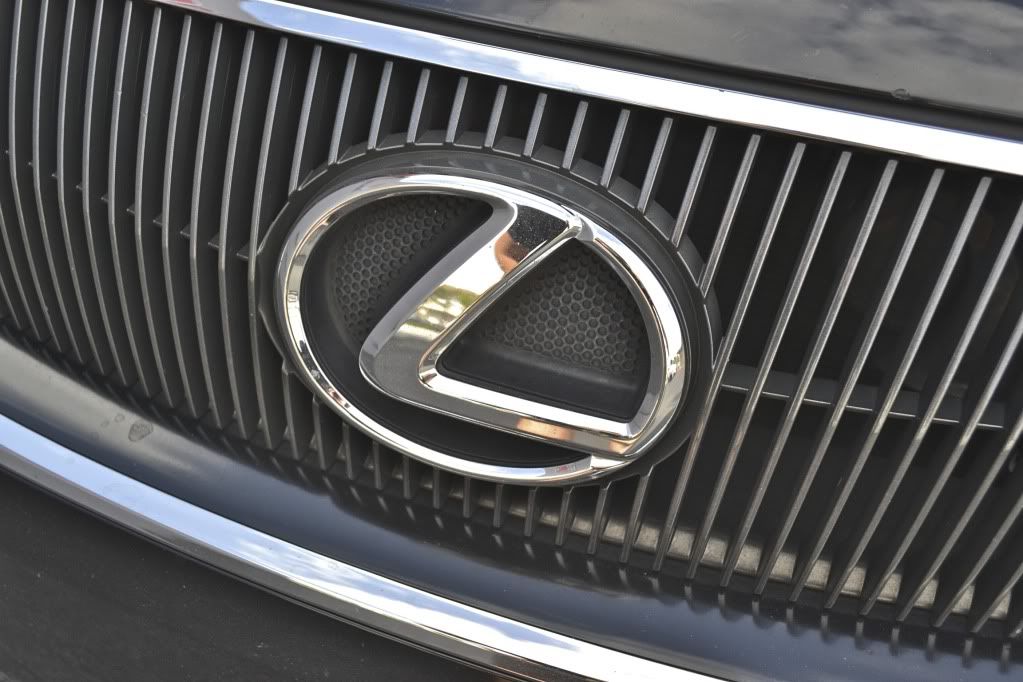 the paint was completely failing here... I applied touch-up paint to the area to make it less noticeable.