Discussion Starter
·
#1
·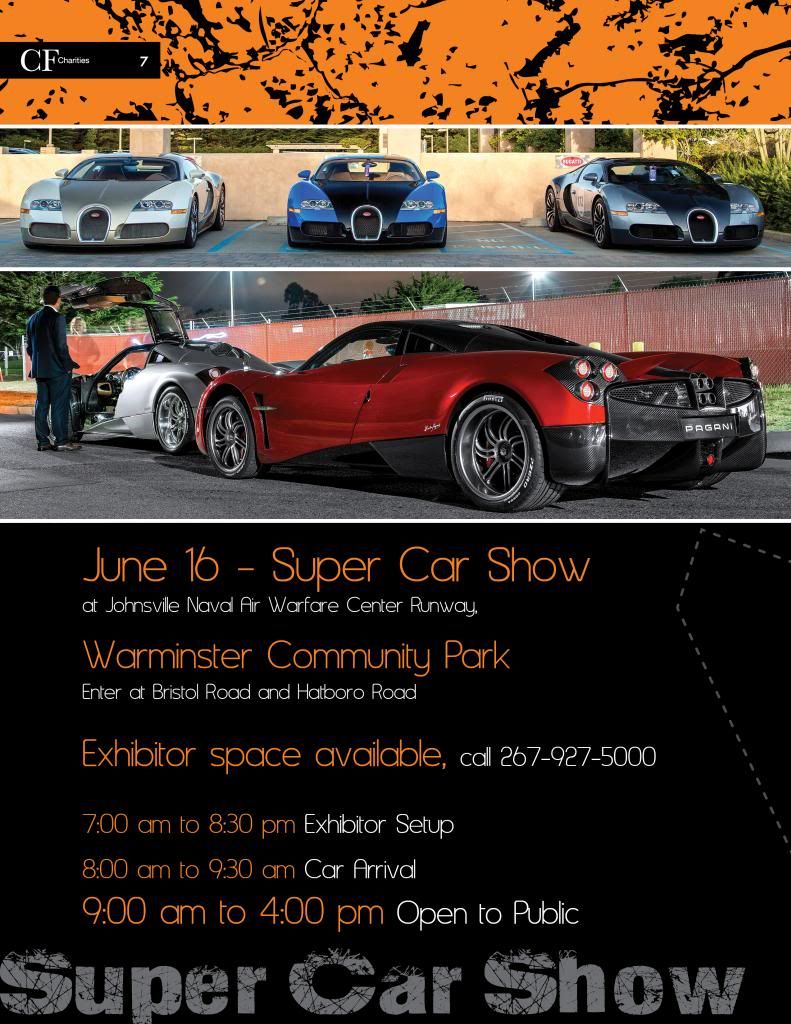 We are so excited to invite you to the Inaugural Gala and Super Car Show benefiting the CF Charities scholarship fund for graduating students of the Oral Health Academies of Philadelphia and Baltimore. A fantastic weekend of events can have you dining, dancing and bidding at our Black Tie Gala on June 15th and then enjoying a most unique collection of Super Cars and Exotics at our car show on June 16th.
The Caplin Family Charities has a passion for access to care and education in the oral health field for those underserved and challenged. This passion has been manifested in programs for students in the Philadelphia, Baltimore and Camden school districts. CF Charities has developed a care and educational model that exposes children to dentistry in a way that encourages them to go into the profession and then gives High School Students the opportunity to study and become Dental Assistants as an integral part of their education. We understand that these hard working, enthusiastic, committed students need and deserve our support to further their careers in oral health. Therefore, CF Charities has established a Tuition Assistance program that will support any Oral Health Academy graduate's efforts at higher education in this field. In return, these successful new professionals will give back to underserved communities through providing Public Health dentistry. This makes a great circle that will continue to increase care, access and education for generations.
As you know, dental disease is the number one chronic disease of disadvantaged youth and gets little attention from most of the population. That is why CF Charities has selected the most prestigious car community to participate in this event. This will expose the dental care crisis and the lack of diversity in the solution to an audience that may not otherwise be aware of the problem and who have the means to participate in an outcome-based solution.
We are thrilled that our first graduates of the Philadelphia Oral Health Academy will be joining us at the Gala. Please support these young people and join us for a great time!
For full details go here:
CF Charities | Just another WordPress site
and Here:
http://www.facebook.com/events/555218404523541/