Discussion Starter
·
#1
·
2008 Ferrari 430 in for a 3 day full correction, interior and engine detail.




Began with the wheels and tires. Wheels were cleaned using regular soap and water with various brushes due to the carbon ceramic brakes.




Wash process:

Foam w/ CG maxi suds
Soak w/ Optimum Power Clean 5:1
Hand wash using Lusso Oro

Brought inside with the heat on full blast (sub 40degree temps outside now)

Claying using ONR as lube




After claying 2 IPA wipedowns were done before taping. I spent a lot of time masking this car to prevent a messy cleanup after correction. Most importantly the clear film edges on the front bumper, nose and by the side air intakes (upper and lower) were masked carefully.




Hood clear bra line taped thick enough so that I can run over it with a buffer and still not be onto the clear film as I was using a rotary for correction on the un-filmed upper half of the nose





Next I took measurements with the PTG. The rear bumper and engine cover area were repainted a few months ago, I took careful readings and surprisingly they were very close to the factory levels, at most a 40micron difference in thickness. The color match job done was hands down the best I have seen

Factory reading...




Re-sprayed panel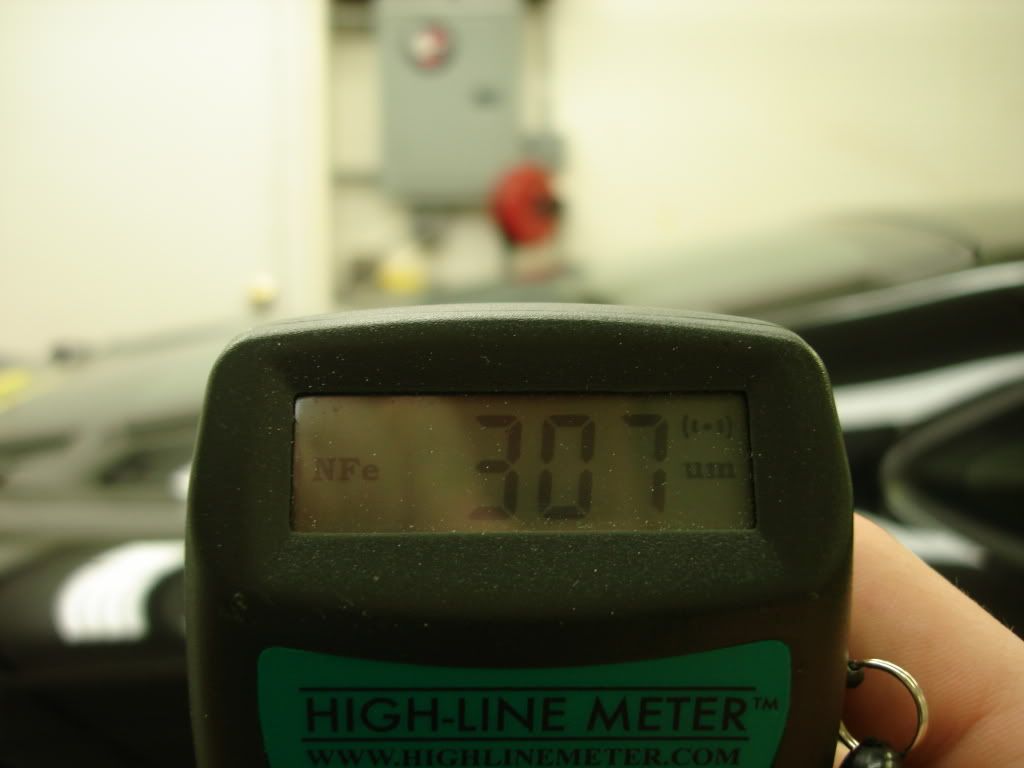 Onto paint correction. I played around with the new Flex PE 14-2 which is quite a cool machine.

Products used... Meguiars M105, Sonax Perfect Finish (both for light cutting and finishing w/ varied pads)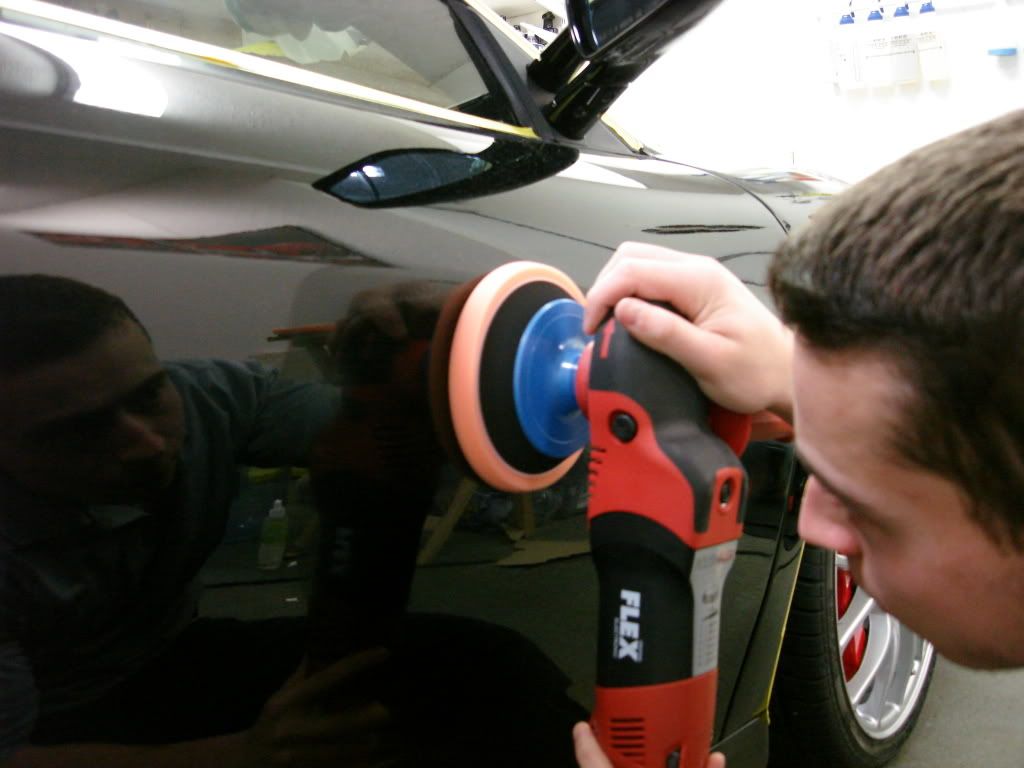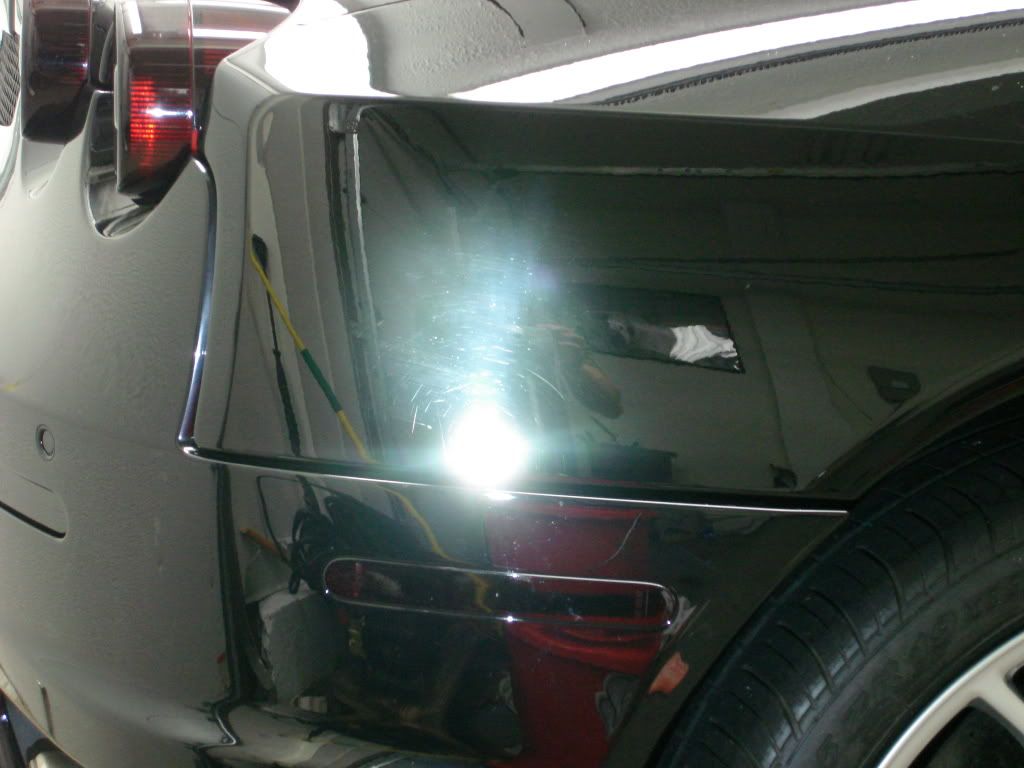 Switched to the Griots DA machine in the side skirts to make for easier polishing, these areas get hit the worst with RIDS and scuffs...