I was just out walking the dog not an hour ago when this fine piece of machinery downshifted right beside me. With upwards of 8 Enzos in our city, (Calgary Alberta) it was a great sight to see this Beaut!!
He saw me snapping a photo, pulled away from the light nicely, and then punched it. Part of me wishes I was video taping just to re-listen to that sound over and over. :clap:
Apologies for the Blackberry quality photos.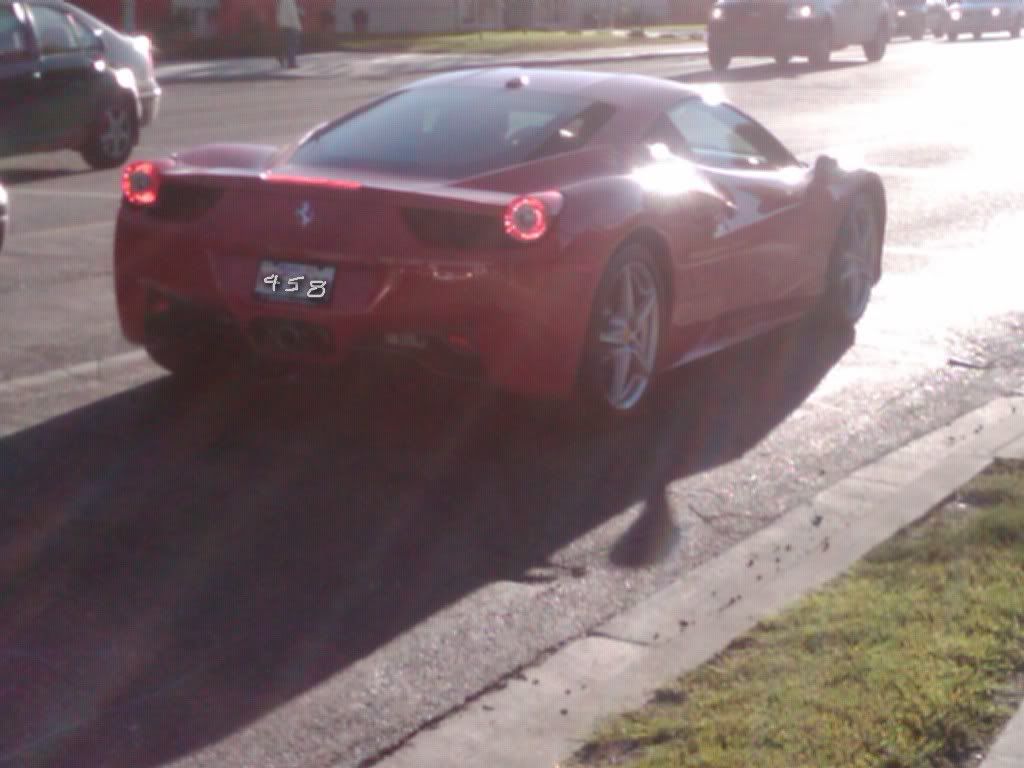 :bow1: