Discussion Starter
·
#1
·
We've actually been flashing Bentley's for some time now with the EVOMSit software. Just wanted show you this 2007 Bentley GT Speed we flashed with the EVOMSit software... and what a difference. I can't believe something this heavy moves this quickly
As an FYI: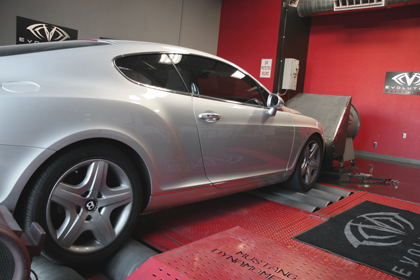 For pricing etc... please feel free to Email me (but it's been reduced!) and/or give us a call.
Our product page:
EVOMSit Software for Bentley for - SharkWerks Porsche Performance Experts in Northern California Bay Area (510-651-0300)
EVOMSit is fanatically obsessed with achieving ultimate perfection with our performance engine software. Our analytical tuning methods combined with methodical testing procedures, state of the art equipment and unmatched mechanical intelligence are fused together to create the ULTIMATE aftermarket performance software.
EVOMSit's testing and performance validation procedures are carried out under very strict conditions including dyno power testing and drive simulation, street driving as well as on the race track.Our portfolio of performance software is available for most all late model Bentley automobiles.
EVOMSit performance software calibrations for the Bentley engines improves power and torque while improving throttle response and overall drivability. Our software delivers a crisp and powerful punch while transferring smooth power without any hesitation. Further improvements are carefully calibrated to the throttle settings, which drastically improve the responsiveness of the engine for ultimate performance. Begin realizing the maximum potential hidden within your Bentley with EVOMSit optimized performance software.
Features:
Increased HP / TQ
Improved Throttle Response
Smoother Power Delivery
Dyno Tested
OBD II Compliant
Performance Validated
EVOMSit Performance Software: 607 HP / 642 TQ
Baseline - All Stock: 550 HP / 552 TQ (as tested)
Peak Gain: ~55 HP / ~90 TQ
Max Gain: ~75 HP / ~110 TQ @ 4500 RPM's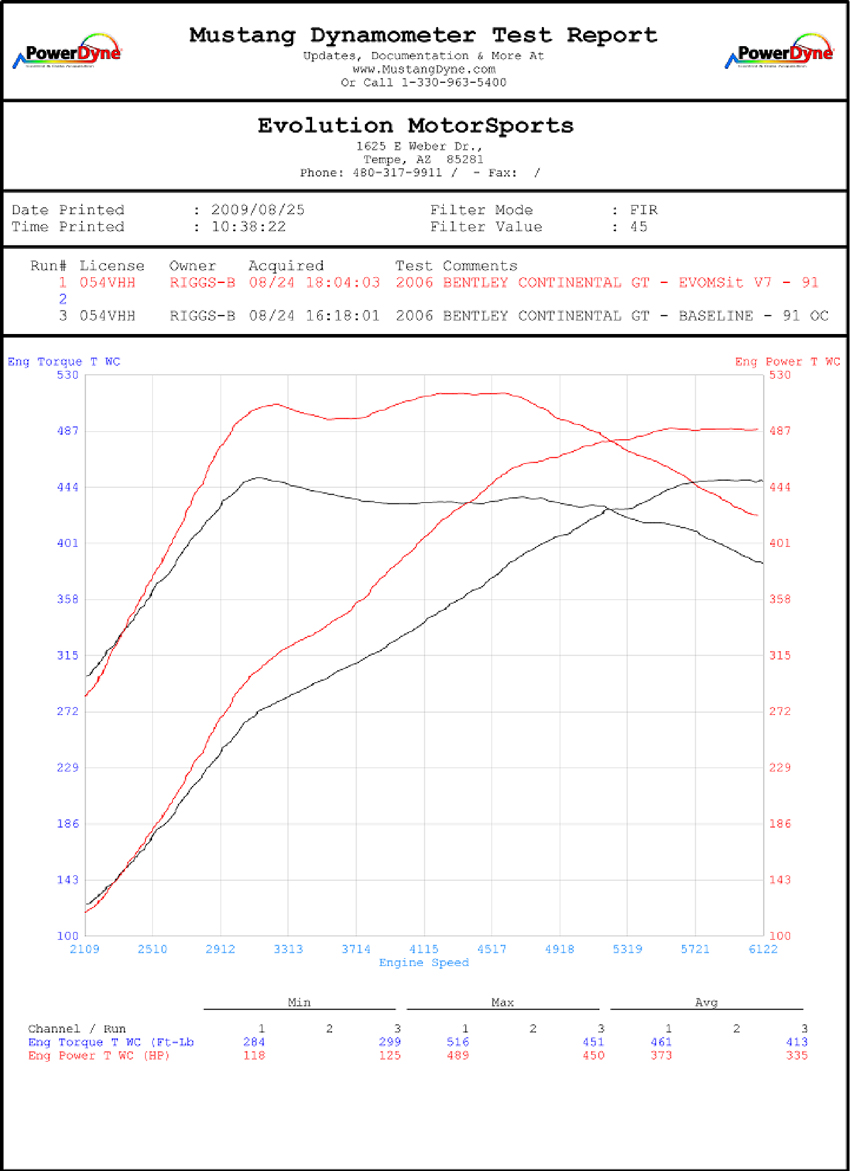 Power is measured at the wheels on our Mustang 500 SE AWD dyno in a controlled environment for accuracy. Dyno runs shown are the average runs of a 10 run sample group for both the Baseline and EVOMSit modified runs. Dyno runs are accurately run with the same RPM start point, same transmission gear, same performance mode (sport or non-sport) and same cool down time in-between runs. Measurement was made with 1 x 65,000 CFM main cooling fan in the front of the vehicle. Dyno room temperature was 92.7 degrees Fahrenheit for both sets of run groups and was conducted with AZ 91 octane fuel.