Discussion Starter
•
#1
•
Happy Holidays to the entire L4P family, from all of us here at Brown Safe we wish you a happy and healthy holiday season and prosperous new year!
We have an opportunity to own the most unique Chronos unit we've ever manufactured, it was just completed yesterday and is the first of a limited edition run we're building.
The unit is inspired by the distinctive raw material from which its name is derived. Damascus steel was used in Middle Eastern sword making and is characterized by distinctive patterns of banding and mottling reminiscent of flowing water. In addition to their beauty, these blades were reputed to be tough, resistant to shattering and capable of being honed to a sharp, resilient edge.
We have used this material to create very unique accents reminiscent of ancient throwing weapons to further enhance the aesthetic appearance of our one of a kind Chronos Watch Safe. The result is both distinct and absolutely striking!
Chronos Series 4218 - Limited Edition Damascus Edition # 1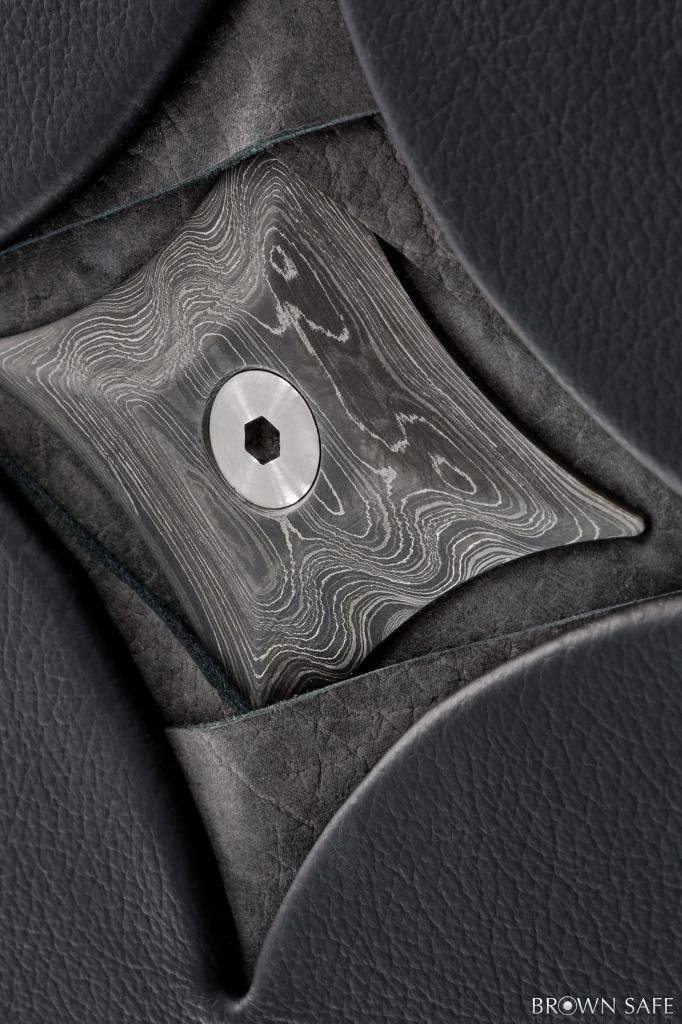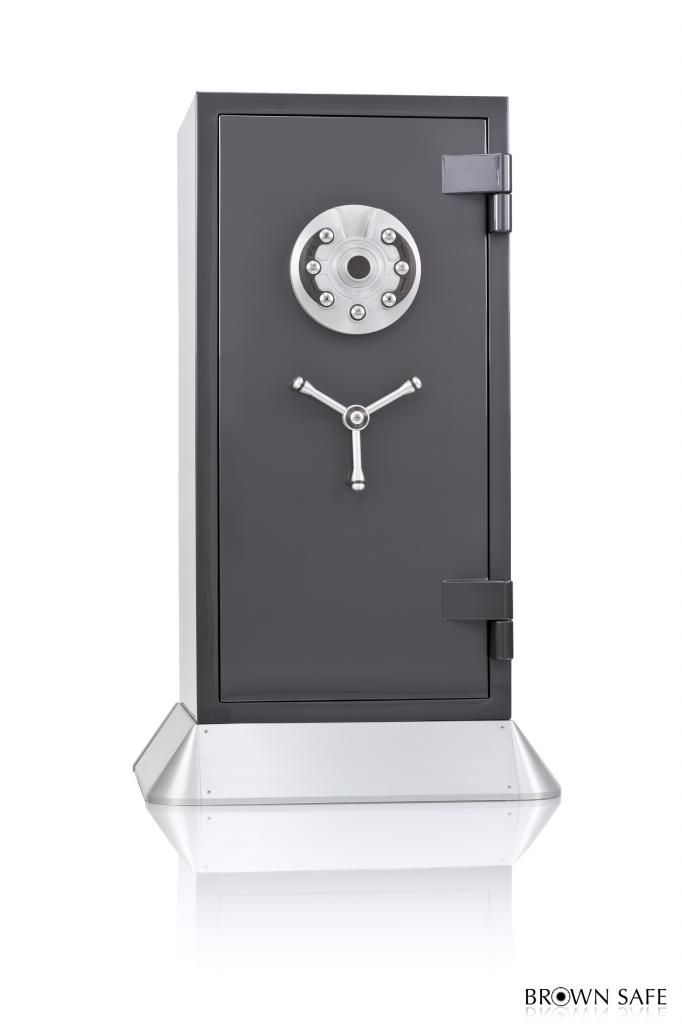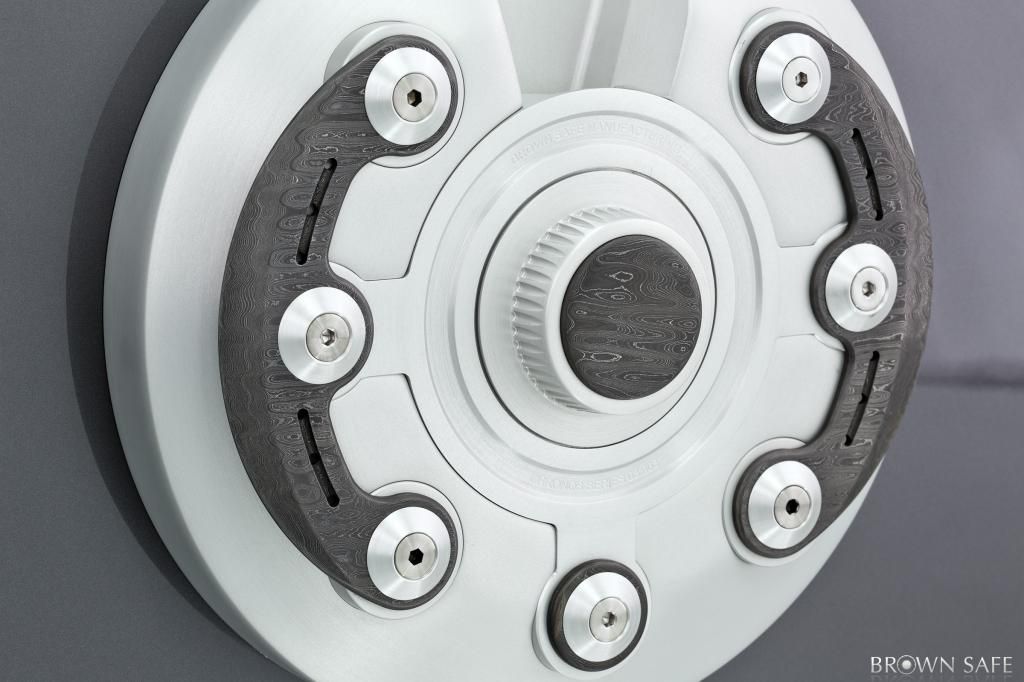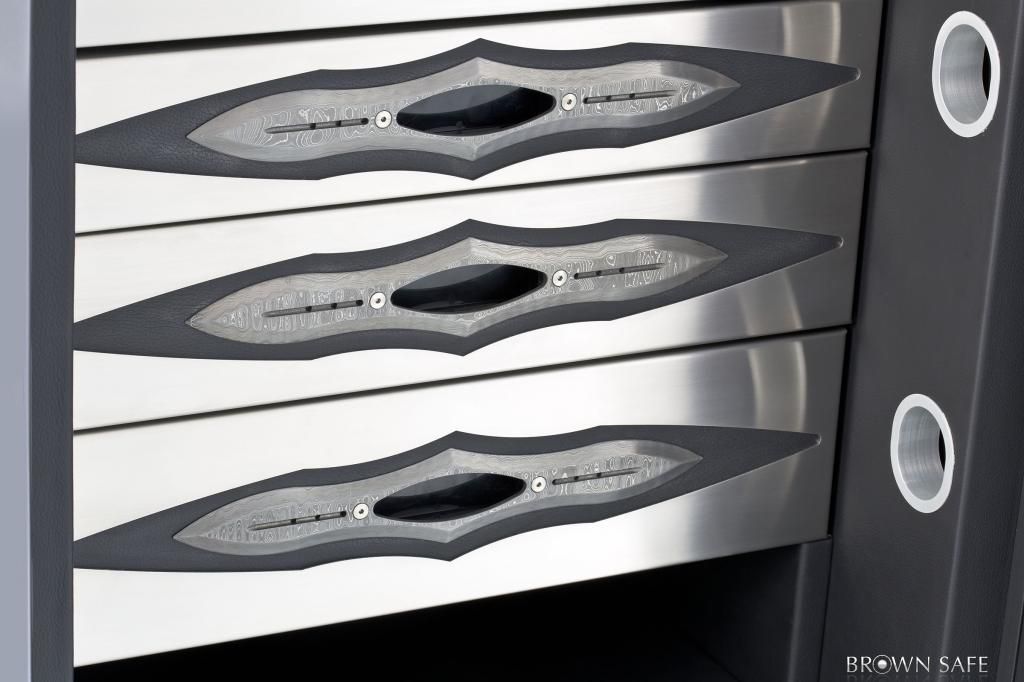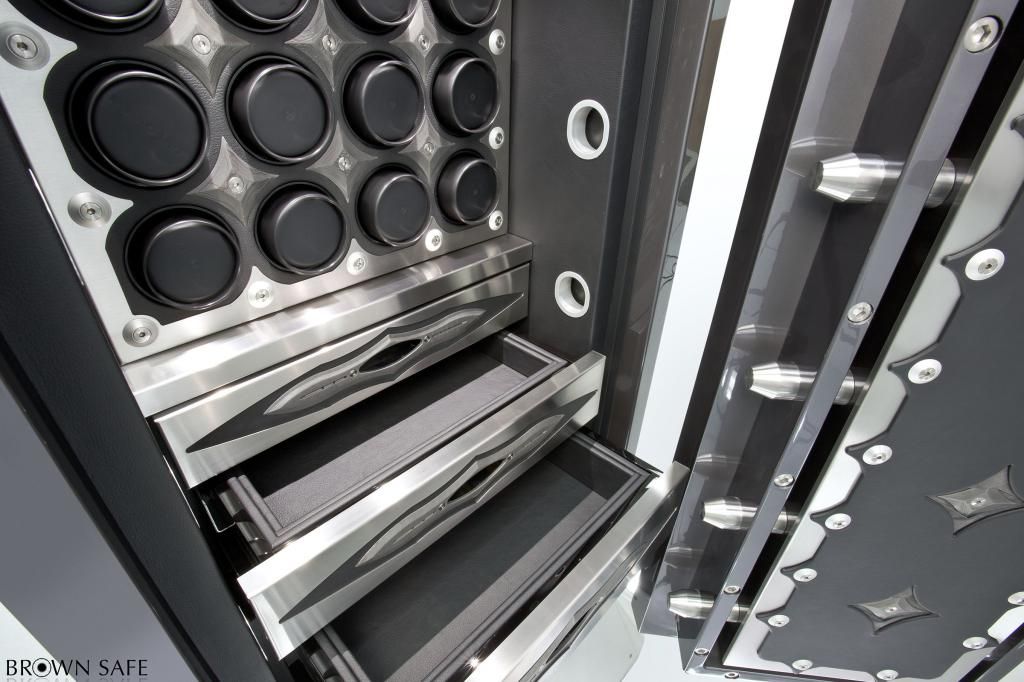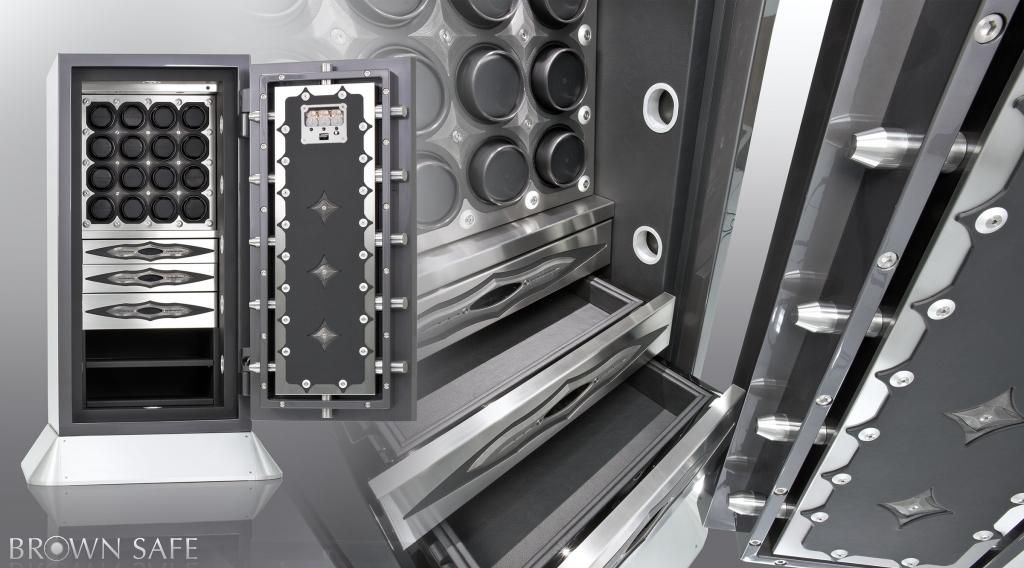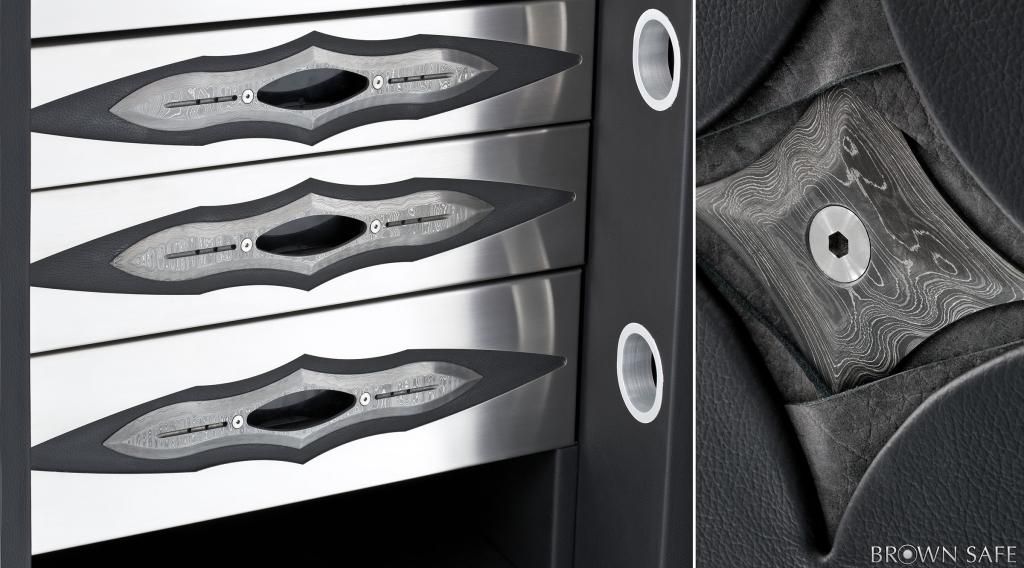 Specs -
Inside dimensions 42"H x 18"W x 16"D
Outside dimensions 48.5"H x 24.5"W x 27"D
- Ballistic Armor Plate - six sided
- Fire Protection with intumescent seal
- Electromechanical group 1 mechanical dial with custom display
- Granulated carbide hard plate
- Ball and roller bearing hinges
- Custom stainless jewelry interior with lined drawers
- Glass plate relocking device
- Interior light
- Three way boltwork with anti-drive
- Titanium locking bolts
- Custom watch winding panel with 16 Orbita winders
- Weight 1350 lbs
*Hinge Location - Right Side
*Door Clearance - 150 Degrees
*Color - Aston Martin Charcoal Gray
*Lock Finish - Stainless / Damascus
*Fabric - Spinney Beck Italian Leather Charcoal / Dark Grey
Features -
Custom Chronos Display
- Group 1 electromechanical dial
- Custom machined aluminum display
- Serialized faceplate
- Damascus accents
Custom Chronos Pedestal
- Built from machined aluminum and stainless steel, this custom 6" flared pedestal is as functional as it is stylish
- The pedestal raises the safe to more convenient levels for easy access to drawers and watches. Additional mounting points along the bottom of the pedestal allow for increased flexibility when anchoring the safe to non-concrete surfaces like wooden floors or support beams
- The aerospace grade aluminum shell surrounding each base distributes and dissipates heat buildup in the event of a fire, further enhancing the safes fire resistance
Three Movement Timelock
- Individually crafted in Switzerland by la Fabrique d'Horlogerie de Saint-Blaise specifically for Brown Safe
- Housing three fully redundant movements, the Chronos Timelock is a modern mechanical marvel
- Allows user to lock safe for up to 144 hours
- Once active the timelock negates all entry attempts
GPS Anti-theft package
- The device is set to raise an alert the moment the safe is moved off premise. Alerts can be set to notify both the owner and security personnel via email, cell phone, or text message.
- Once alerted, the safe continually relays tracking information allowing the owner and authorities to pinpoint the safes exact position.
- The GPS tracking software allows the safe to be tracked on a map anywhere in the world through any internet enabled cell phone or computer.
Multi-Sensor Alarm
- Panic Button – Use this feature to send a silent alert to security personnel.
- Bolt Lock Indicator – This sensor provides verification that the safe door is not only closed, but locked as well. The automation system can report when the door has been unlocked for an extended time. The alarm or home automation system can then use this information in a variety of ways. For example, the home automation system can notify the owner any time the safe is accessed, or raise an alert if the safe is opened while the owner is away from home.
Please contact me directly with any questions. Thanks for your business in 2014, we look forward to your continued support in 2015 and beyond.
Matt Goldstein
Director of Sales
Brown Safe Manufacturing
[email protected]
760-233-2293