Discussion Starter
·
#1
·
With winter starting up, this is the best time to buy new rims for next summer (lots of good deals going around). I've been looking amongst 4 different options, all for different reasons. Keep in mind I do plan on lowering the car anywhere between 1 inch to 1.5 inches.
Option 1 - C6 Corvette Rims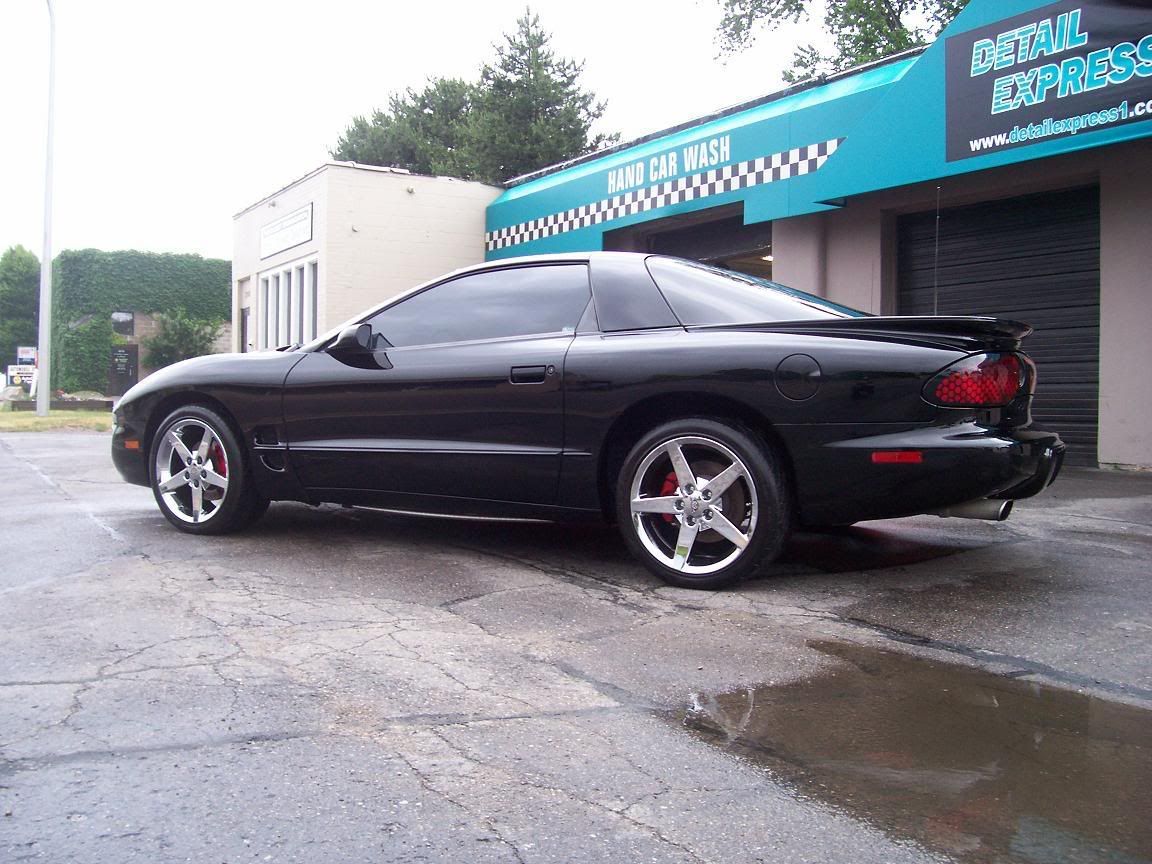 Rear - 19x10 Front 18-8.5
I like the staggered look of 19R and 18F but would eliminate the chance of tire rotating. Also, I run into the chance of rubbing in the back if I lower it.
Option 2 - Stock Firebird Rims
Keep the car in stock appearance, as it was from the factory. My least favorite option, although they do have a brand new set of tires on them from the previous owner. :clap: I'll always at least keep these wheels around for whatever purpose.
Option 3 - C5 ZO6 Rims
Rear and Front - 17x8.5 or 18x8.5
Great look, lots of color options to go with the black (i'm thinking gunmetal like in the photo) and no chance or rubbing in the back, even with it being lowered.
Option 4 - Trans Am 5-Spoke
Standard, 5 spoke rims. Good for auto-x (wont bump me up in competition). Tires will be cheaper and I'll be able to rotate as I please. This is the practical option.
hwell:
I'm throwing in a poll too, so if you dont wanna respond, you can at least vote. Thanks for all the opinions and advice