Just thought I'd share a little bit of my experience from a couple weekends ago. Made the long trip down from MN to Austin to ride at COTA on 6/21. Very well run riding school organization that takes pride in instruction and building solidly skilled riders. The mantra for the weekend was "Coming back". So everything we did, how we conducted ourselves in the paddock, and how we acted out on track will surely be taken into consideration when RideSmart approaches COTA in the offseason to request dates to return next year. Seeing as how Sat went (and I'm sure Sun as well), we'll all be waiting for the "RS is returning to COTA" email next March.
Classroom was mandatory for levels 1 & 2, and they hand out helmet stickers after EACH class session. So if you don't attend class, you don't get that session sticker, which means they don't let you on track the next session. I was in L2b and the classroom instruction includes quite a few bits from the YCRS philosophy. Great stuff! RS also also had a couple of included perks I wish I'd utilized. One is the instructor w/video session like most schools are doing now. Something I haven't heard of before was instructor-to-rider mic communication for real-time coaching on track. Amazing stuff, as you wouldn't have to wait until next session to try what your coach suggested after the session. It's more like "okay, we're coming up on the esses now. Let's try to keep tighter lines to straighten it out a bit more than last lap".
Was able to take an enormous amount away from the event learning-wise because there are a lot of different kinds of corners on this track. Lots of mistakes that I instantly knew what I did wrong (most of them vision-related), and also found out why my lower bp on lefts feel disconnected compared to my rights, so the day was definitely a positive learning experience that I didn't beat myself up on (like I normally do), and caused me to take a better look at the bike once I got home to remedy the bp problem.
There are a few spots that can be taken much faster than it looks (well, for me EVERYWHERE can be taken much faster, lol): T2 at the bottom of the hill, the "esses"(T3-4-5),the "kink" (T10), and the "carousel" (T16-17-18). But the slow looking parts are most certainly slow corners: hairpins at the end of the front straight (T1) and going onto the back straight (T11), and 120 deg turns at T12,15, & 20 because of the speed you can generate before them. Literally miles of asphalt in most corners that really lets you experiment with different lines and attack angles. VERY easy to overcook one corner which can either throw off the entire section, or cost time to slow and repoint. This place was pretty much a mixture of every track I've been on, and it still had a few corner types that I'd never seen before. Technical circuit in every sense of the term.
Nothing remotely close to being quick at any point during the day, but just posting this to hopefully give a glimpse of what a few laps look like by a regular guy at Circuit of the Americas.
Sadly I only rode on Saturday, as I made plans to visit my grandma (which that visit was absolutely awesome and much needed for both of us) once I saw Sun was waitlisted back in April. Plans were already set in stone as far as being back for work, so even when I got the email offer to sign up for Sun I had to decline. :-(
Tons of fun and already looking forward to going back to do better next year by adding some speed and better accuracy to the mix (hopefully with a few friends to join me from MN!).
Nothing can really capture the elevation rise off into T1. Hits you like a brick wall at the end of the front straight, so you can actually carry the throttle much further up the hill than you think!!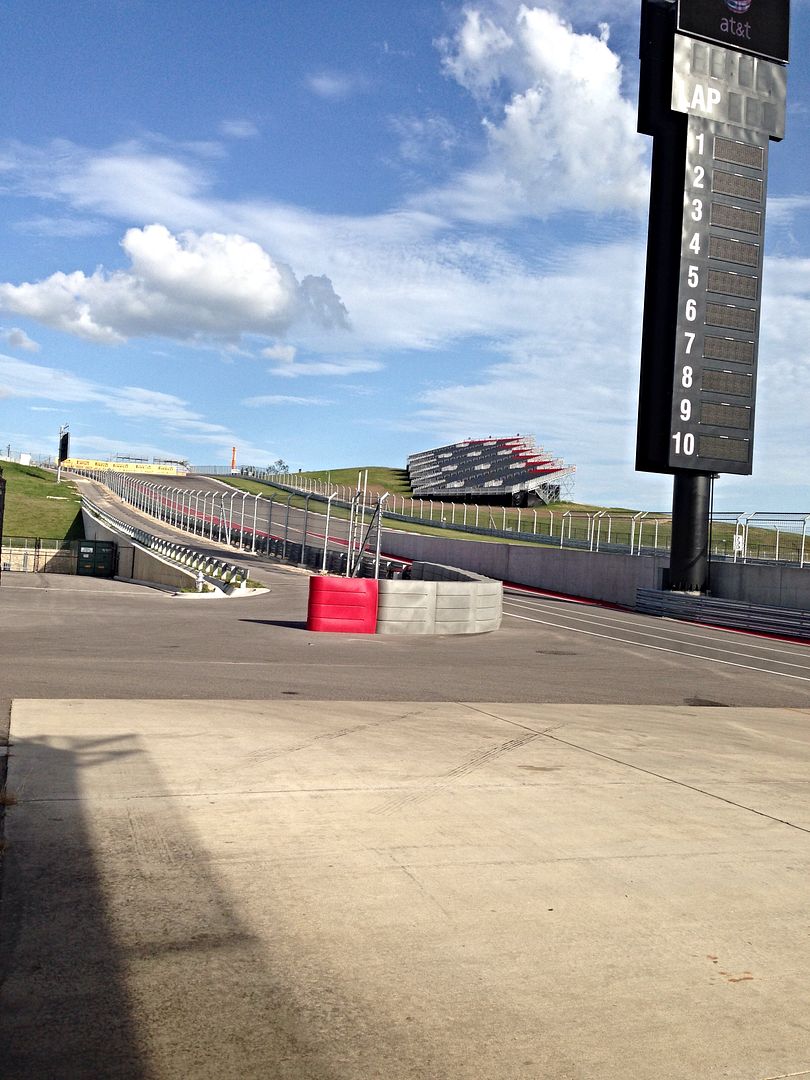 Then the steep drop down into T2 which is quicker than it initially looks...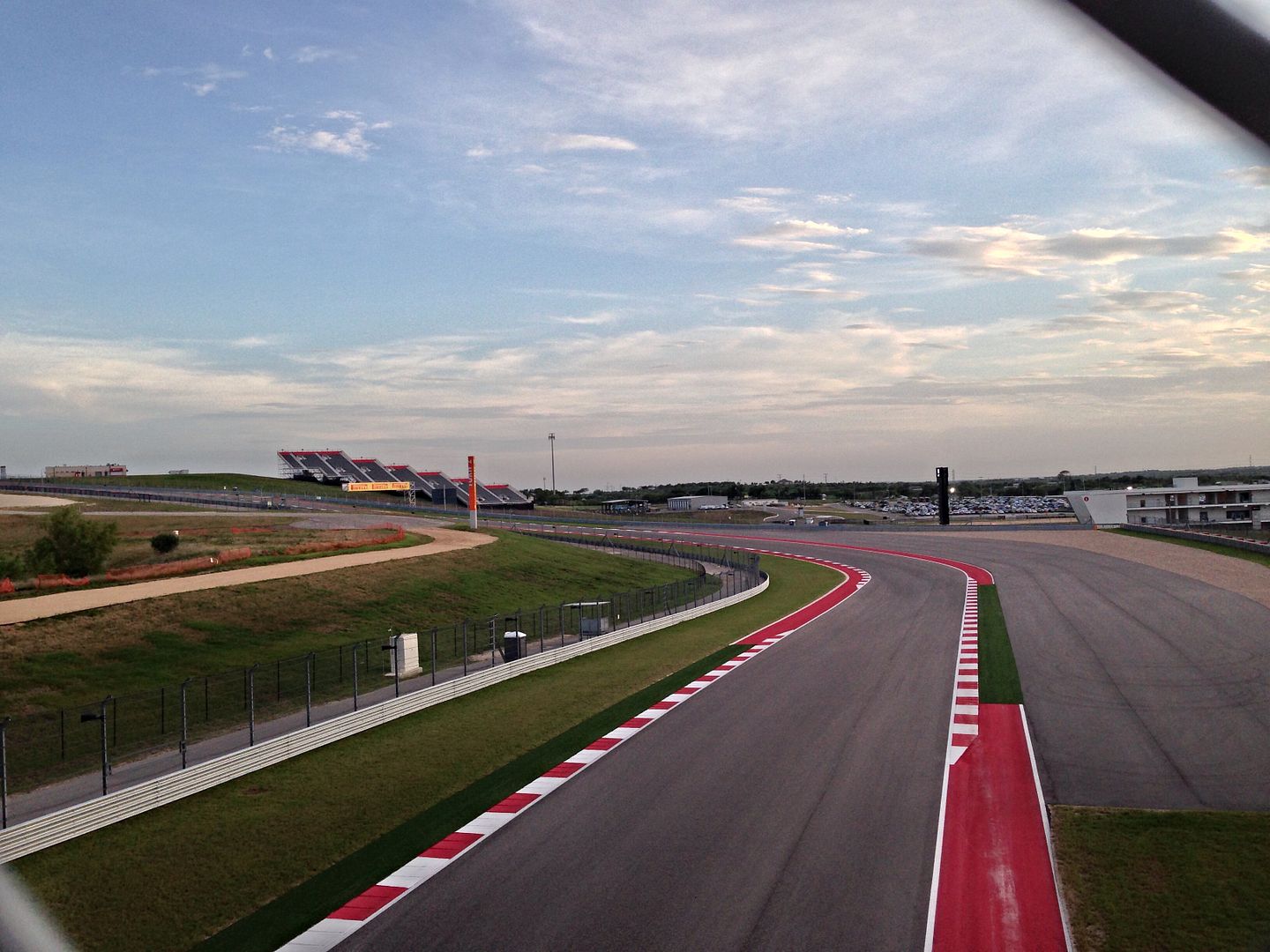 ....and into the 'esses'.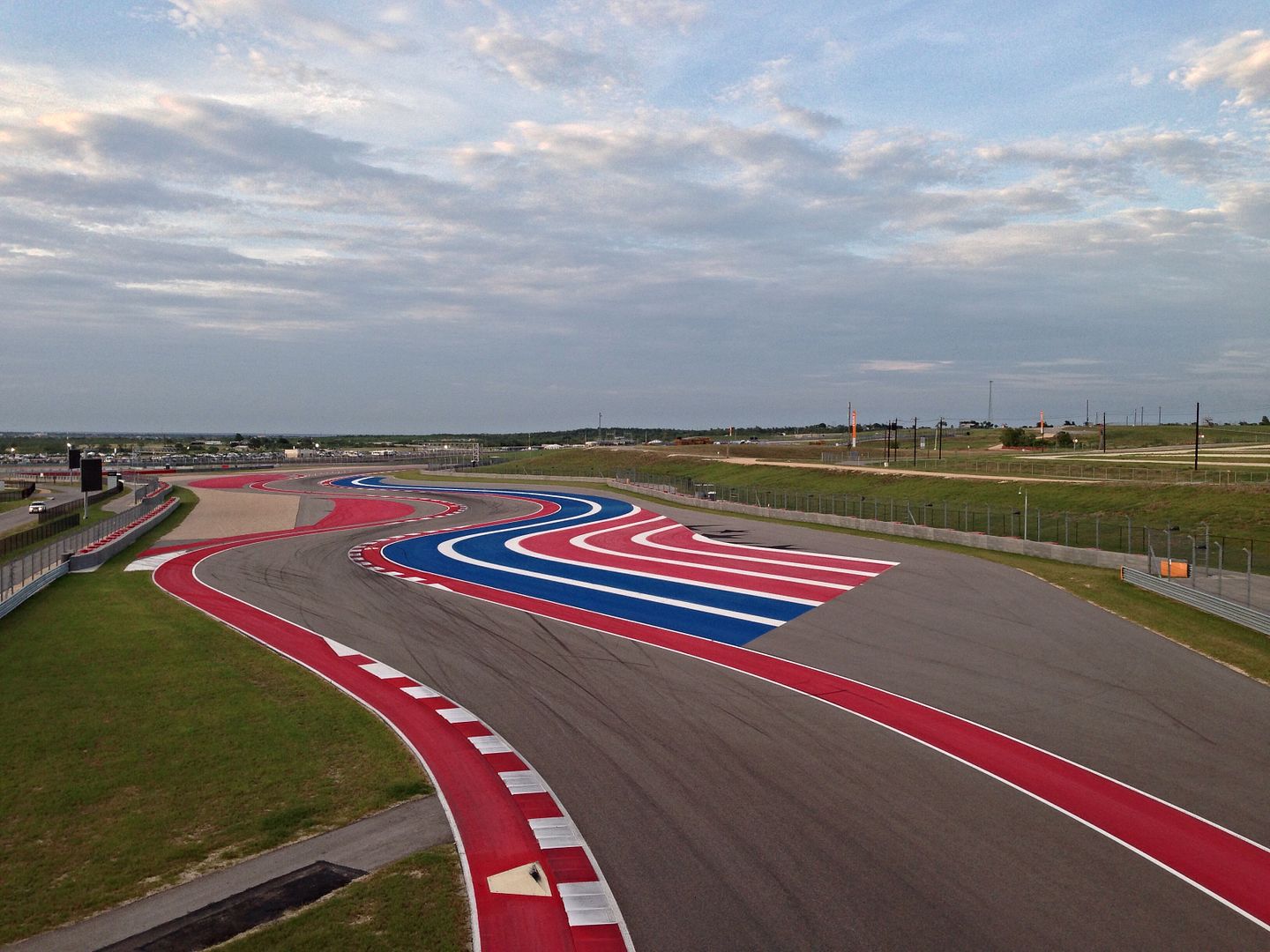 Expensive toys started showing up: the 1199 Panigale R and the super exclusive (500 worldwide) 1199 SuperLeggera...there were two SLs there being tracked.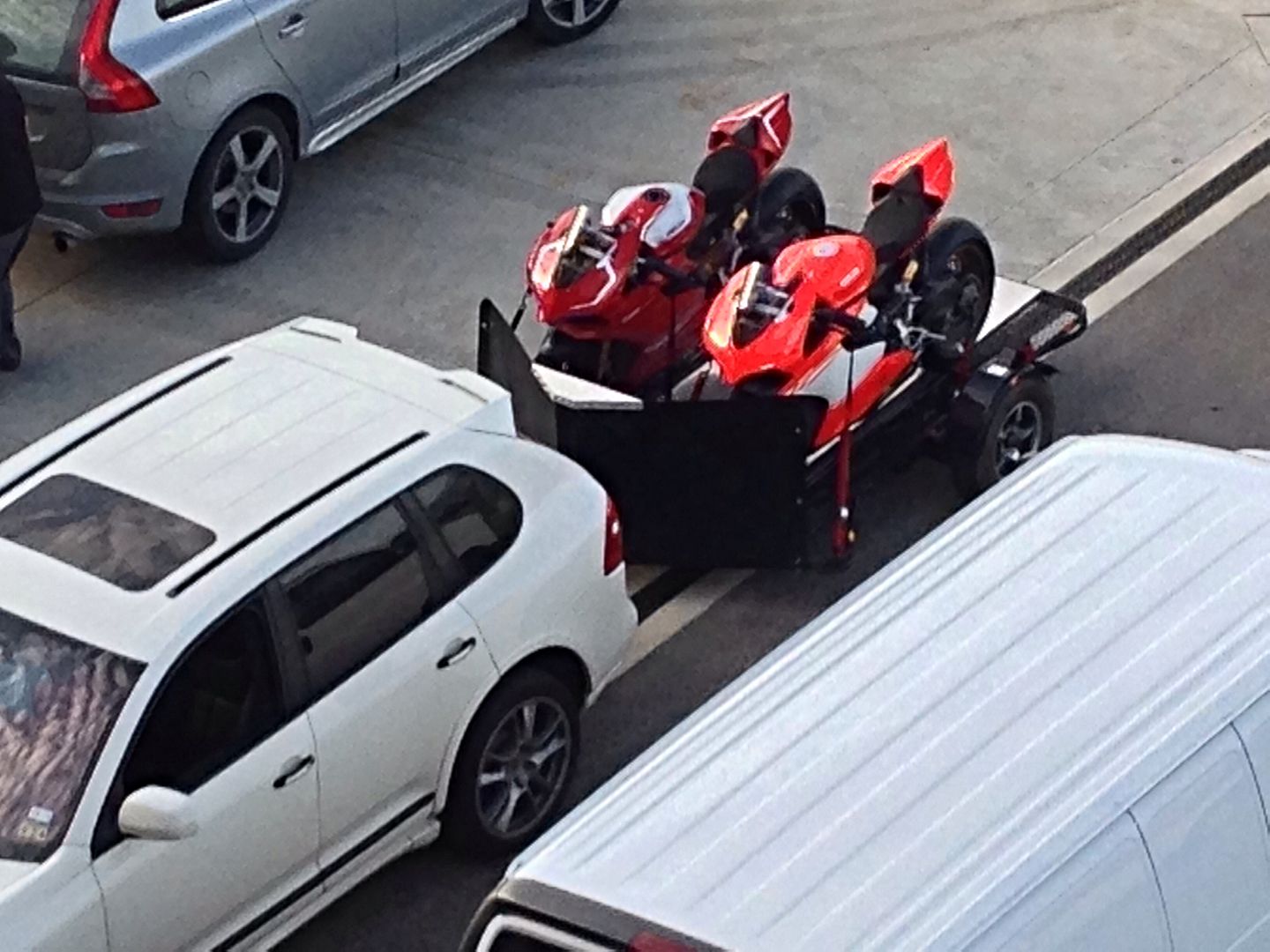 Assigned garage spots...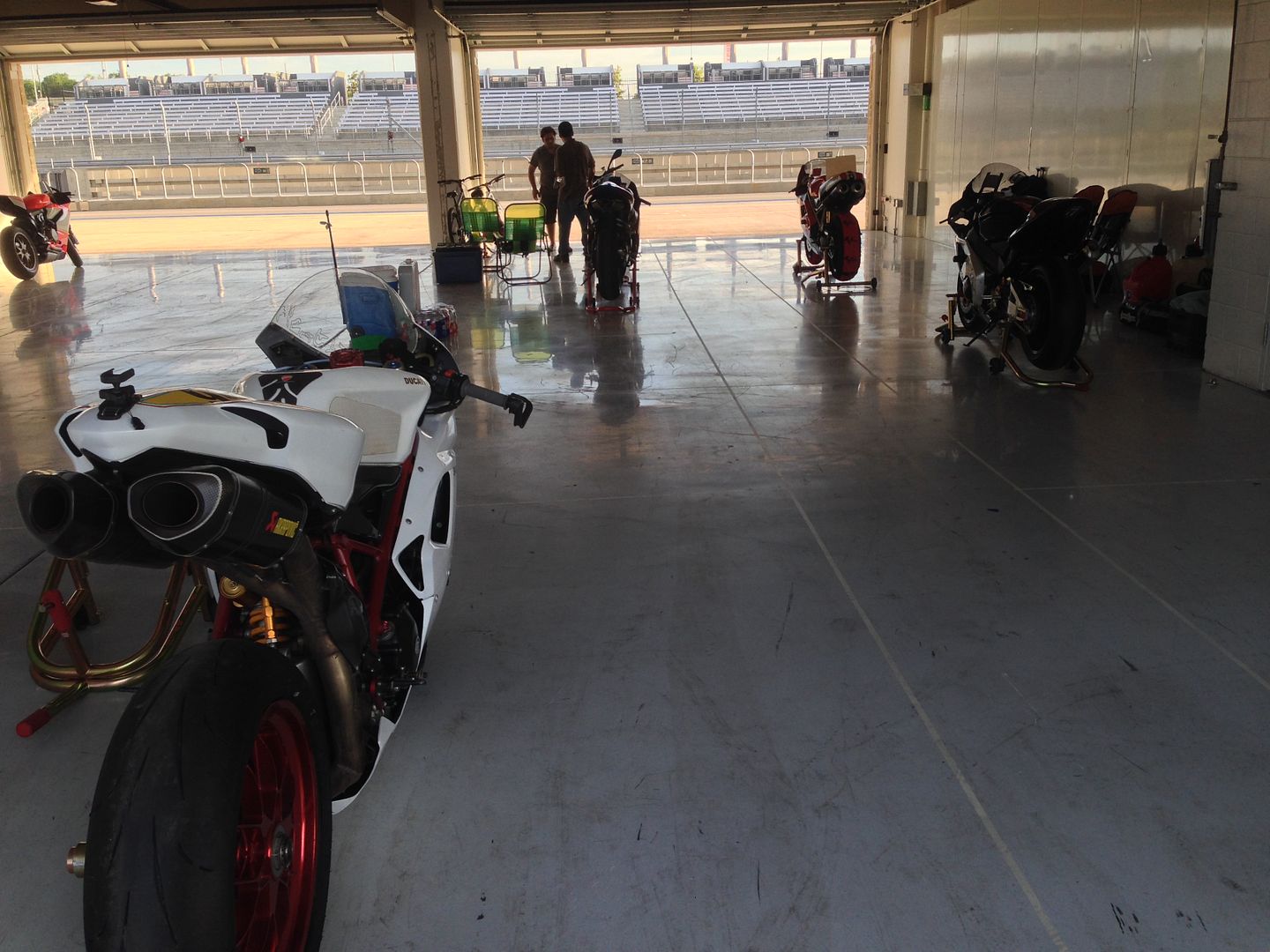 My '08 848 about to get some time on the most technical track it's ever been on...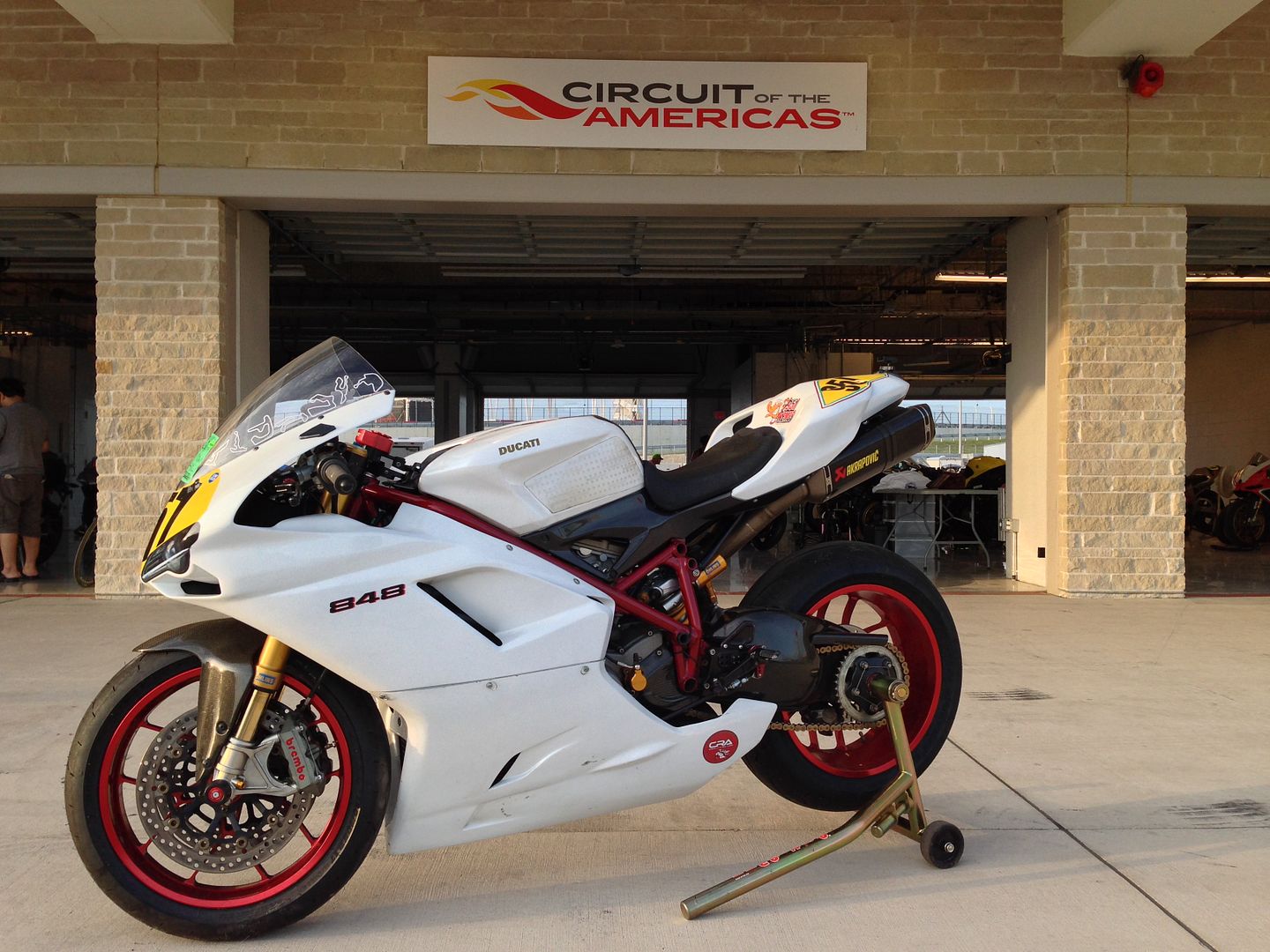 First "Round Robin" session served as a sighting session, but also allowed the GPX to build the track map.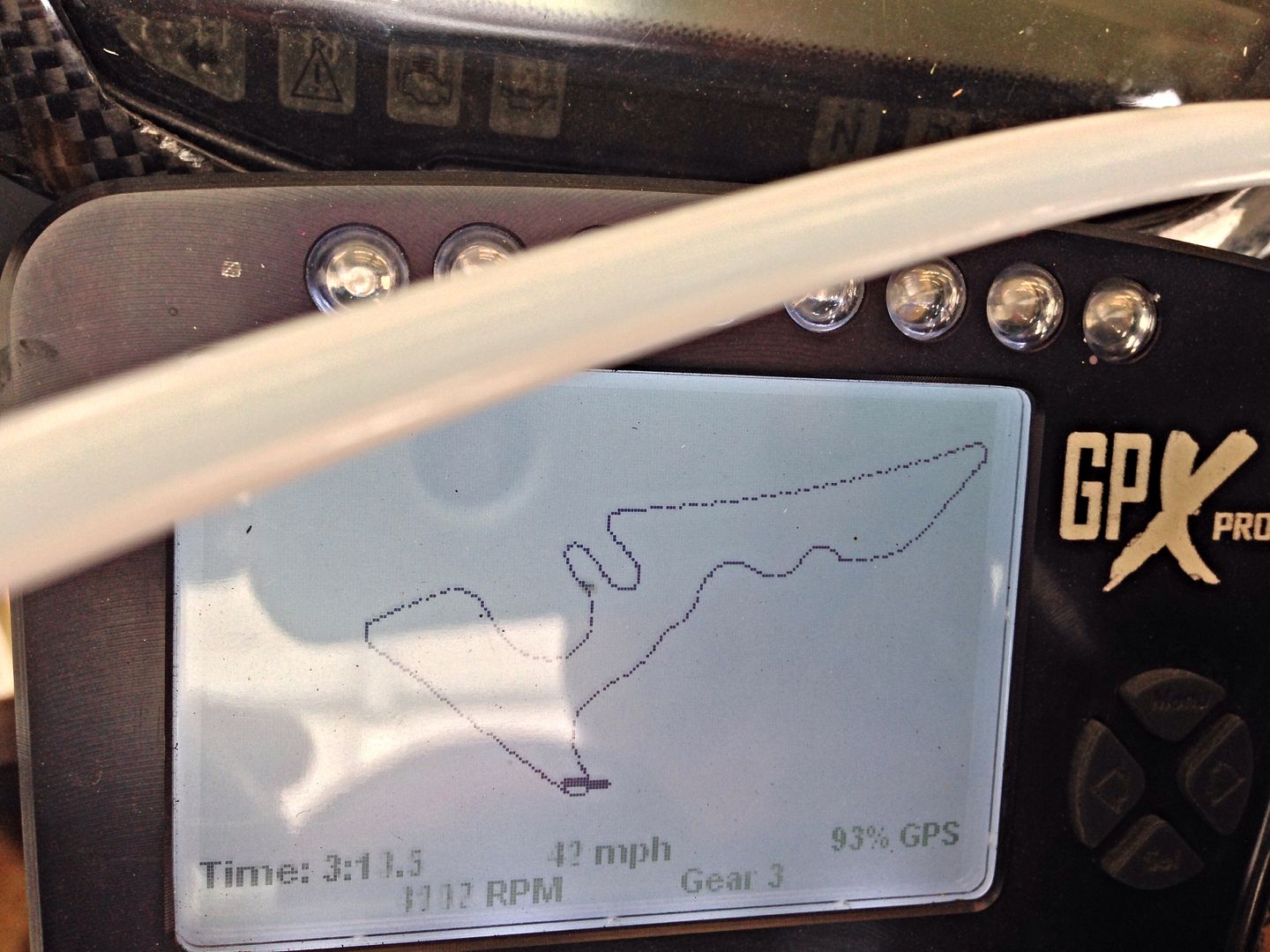 Few shots. 20 corners really gives you the opportunity to work on some things....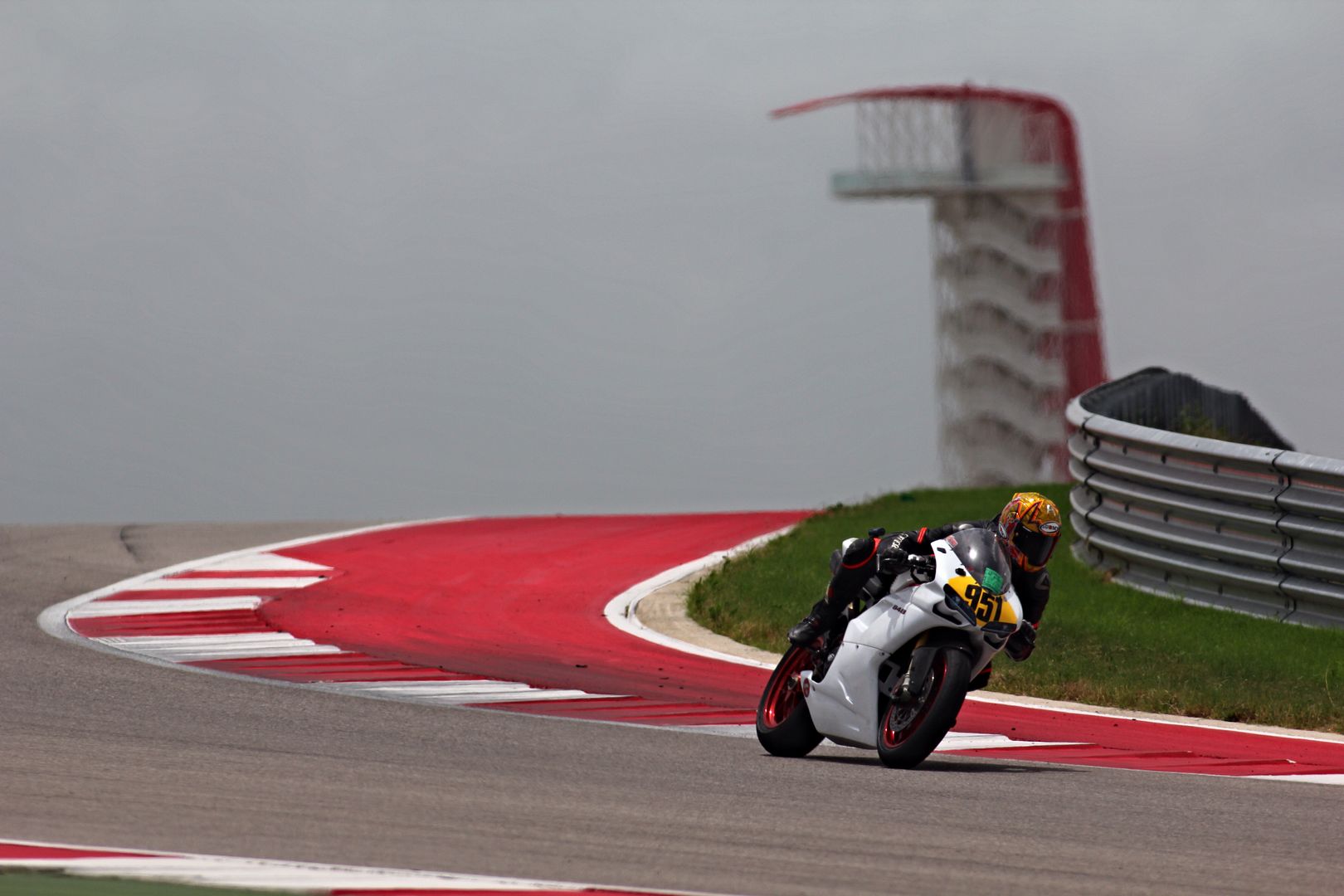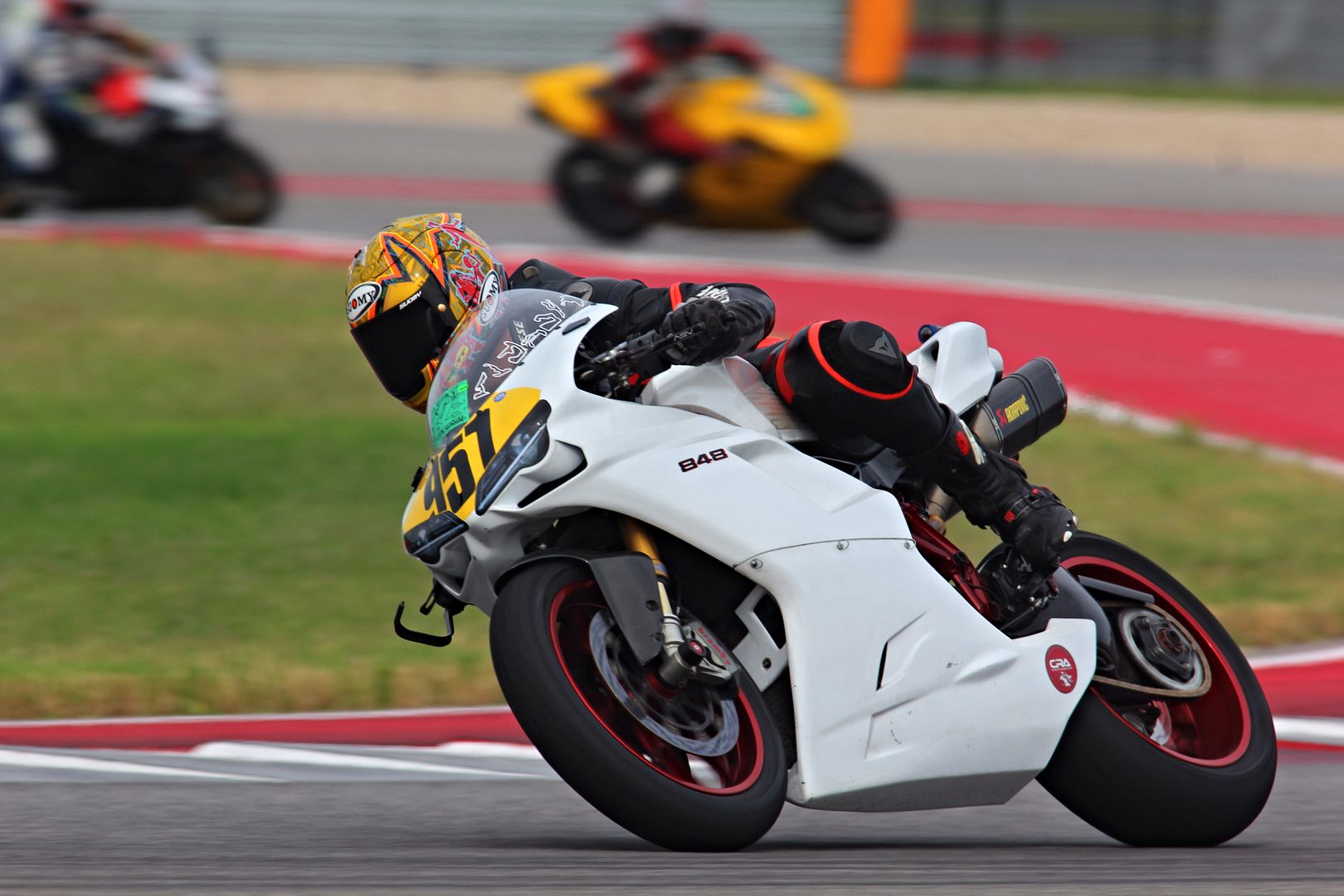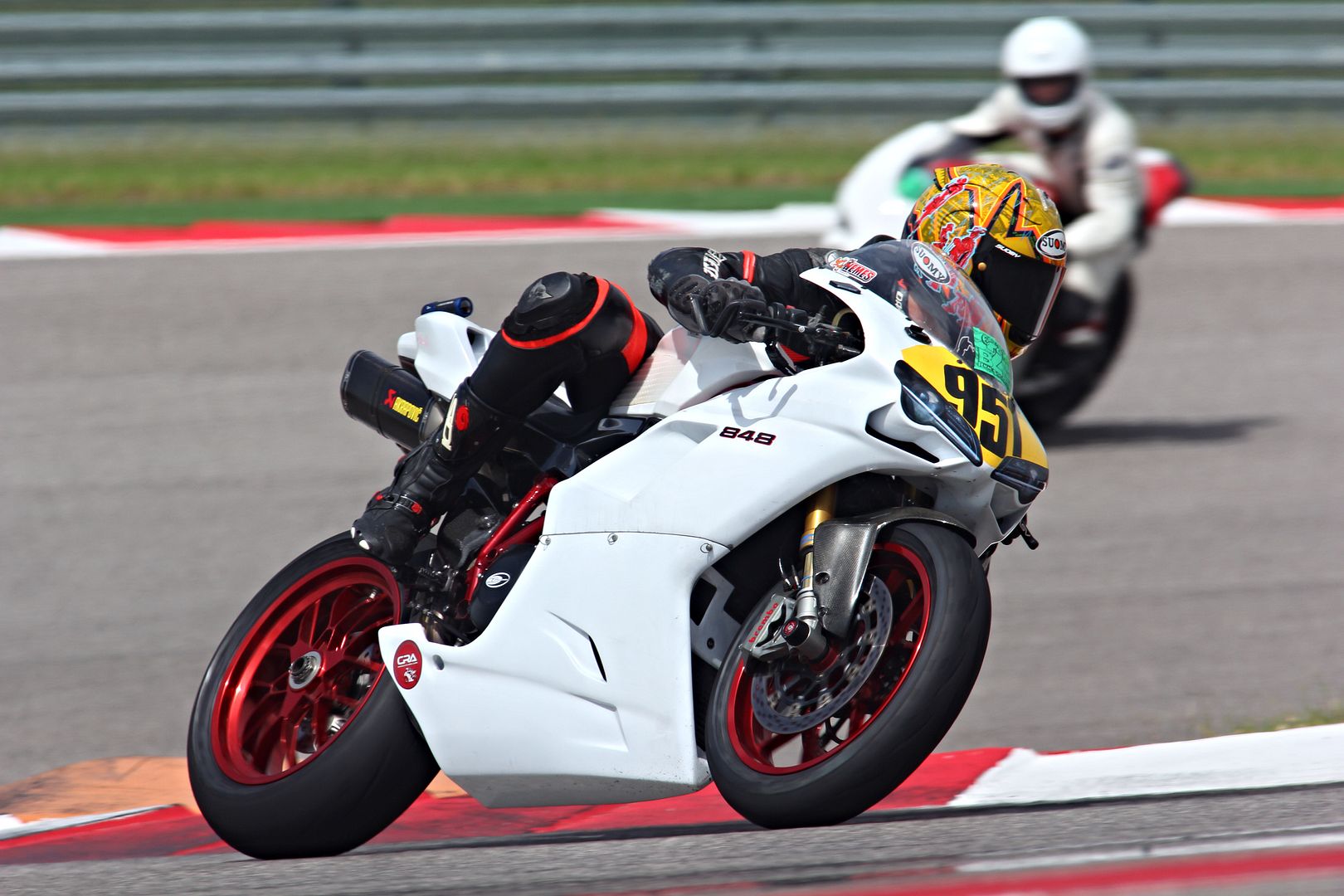 Coming out of T20 onto the front straight. You can barely make out the rise at the end...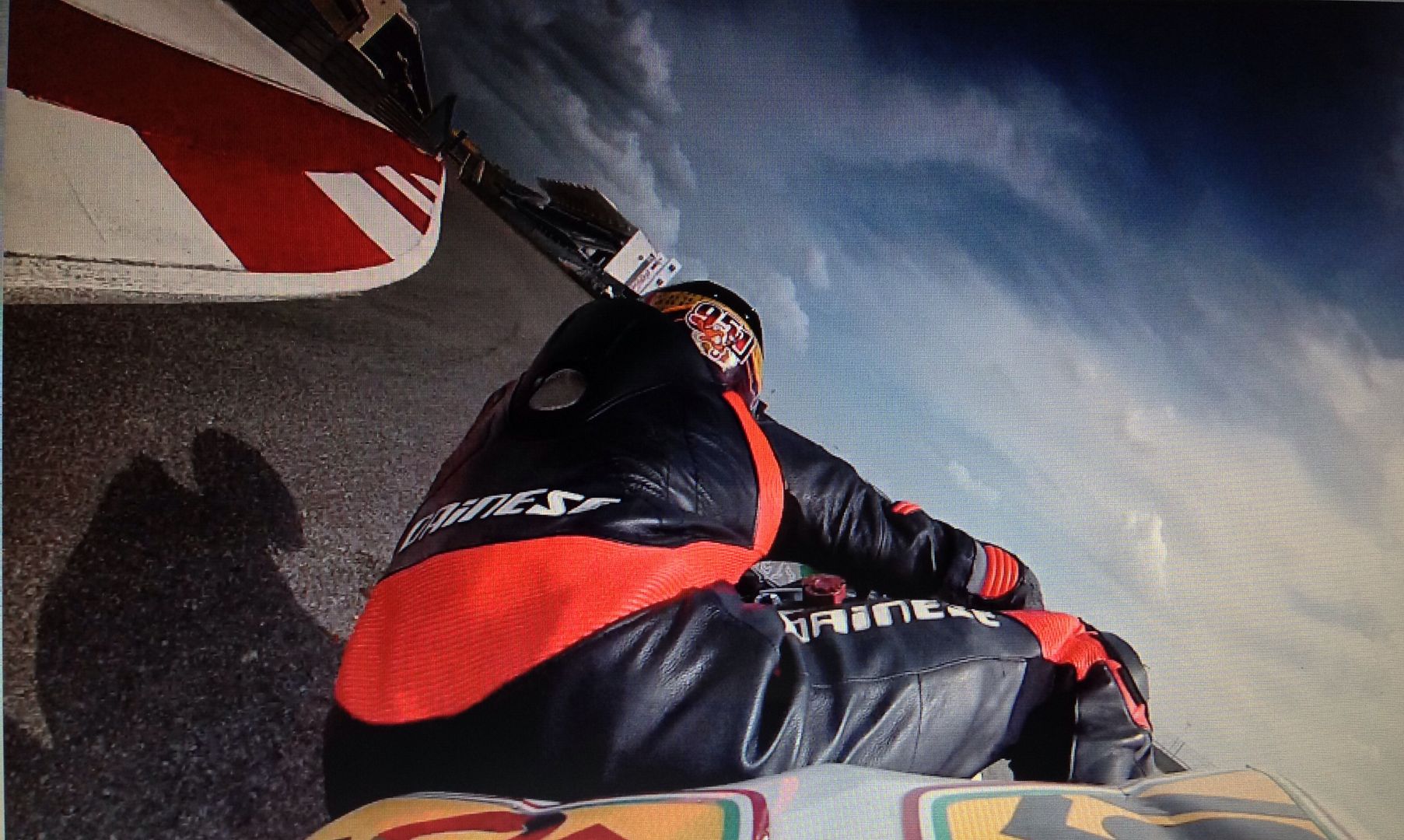 Flicking thru the esses...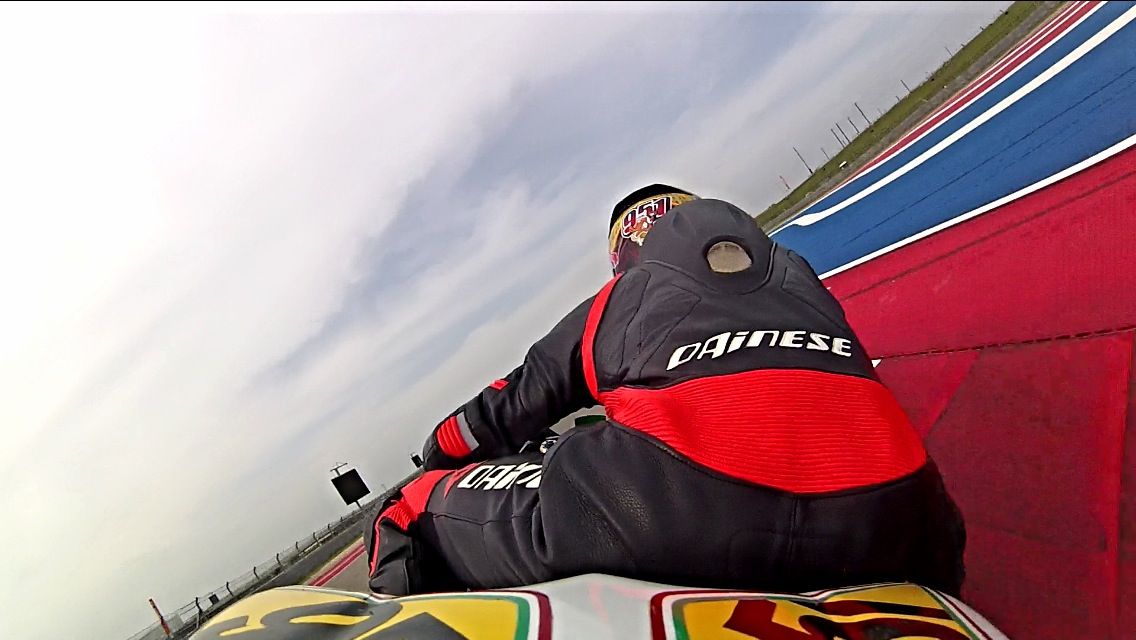 T12 at the end of the forever-long back straight...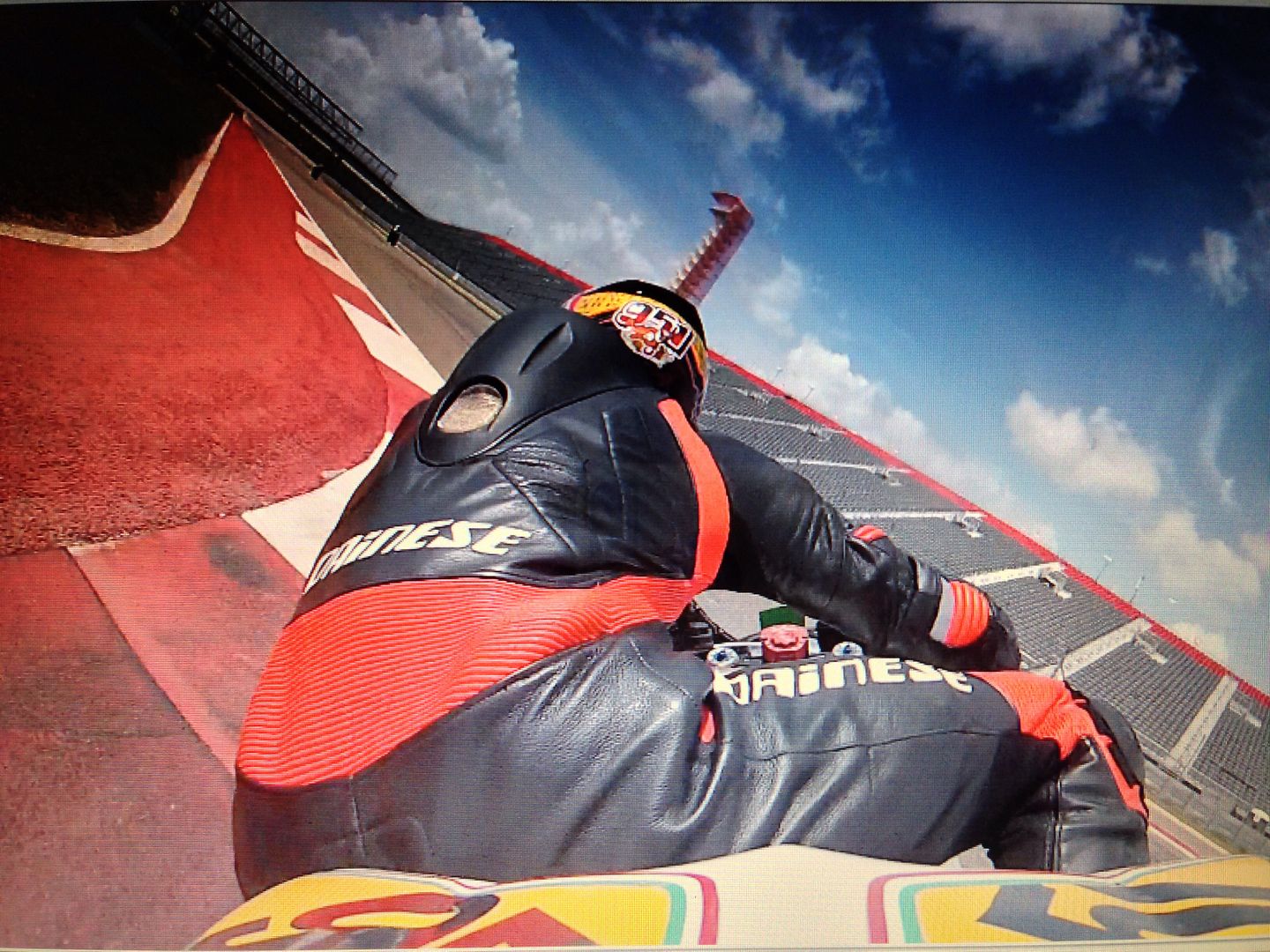 Vid below is just the final cool down short session tailing my garage mate on his 1098 for a couple laps. Nothing impressive, just giving you an onboard perspective of one of the best GP circuits in the world.
https://vimeo.com/m/99181989
-Christian