Discussion Starter
•
#1
•
Well here she is for all of you to dissect and talk ish about. Now before you barrage me with a shit load of WHY and WHAT WERE YOU THINKING please remember that this was Martell's vision, this is what HE wanted and this is what makes HIM happy. We are merely showing the quality of work that goes into these projects and the dedication to delivering what is asked of us.
end rant.
Sorry for the poor photos we were under a pretty tight time crunch to get it delivered to him.
We tinted the headlamps lightly and red-tinted the front markers.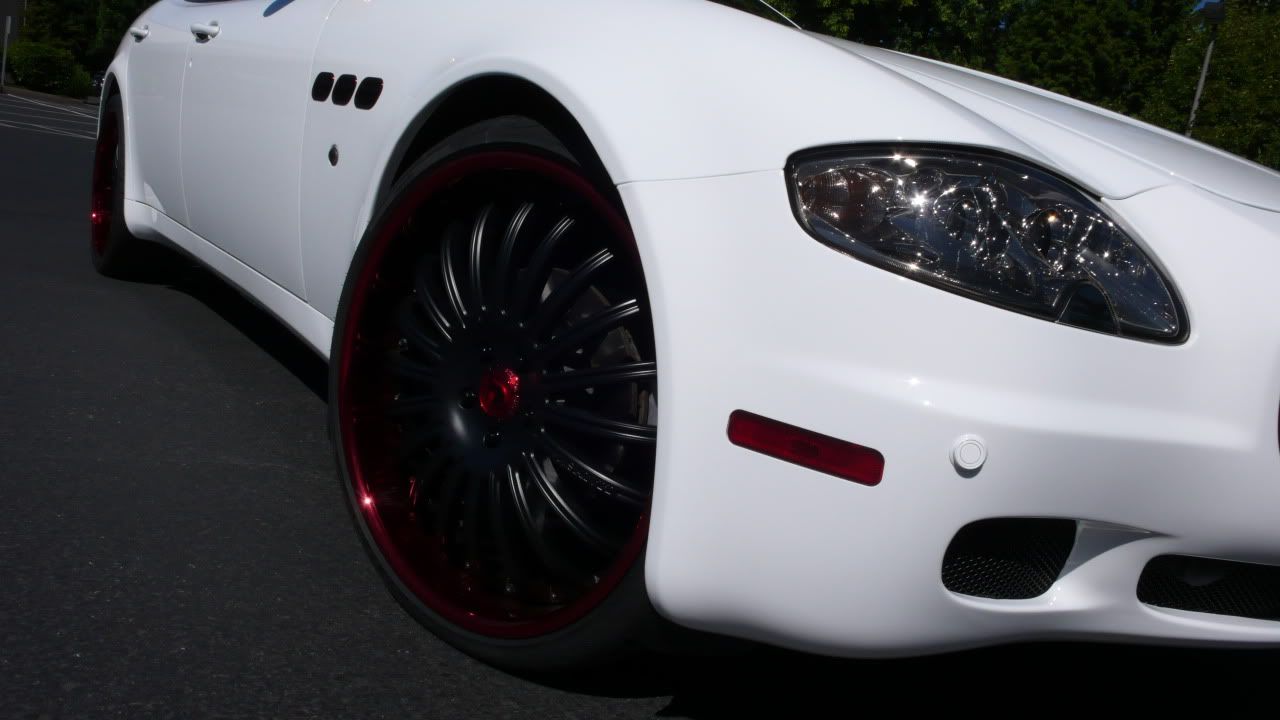 The ASANTI grill frame was powder-coated with clear red and the emblems and plastic were painted with clear red, this took quite awhile to get the mixture of the two perfect.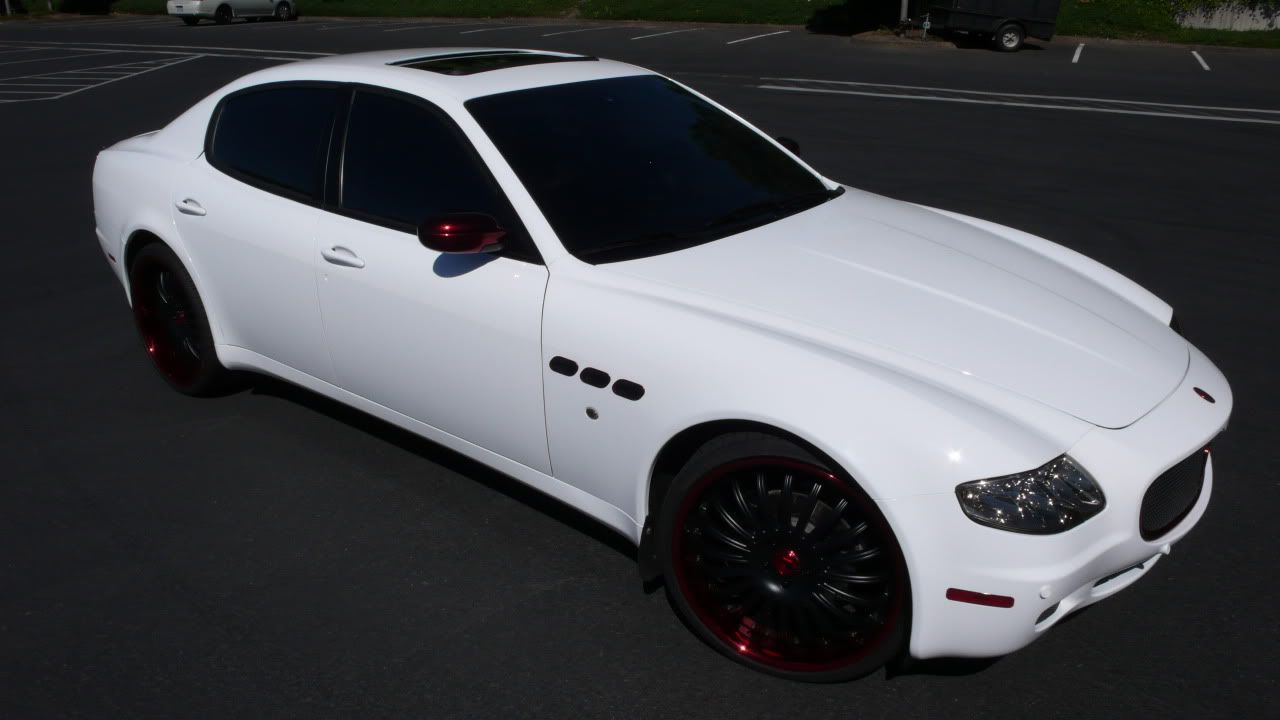 Completely disassembled the ASANTI wheels and side vents and powder coated the centers black and clear red powder-coated the barrels.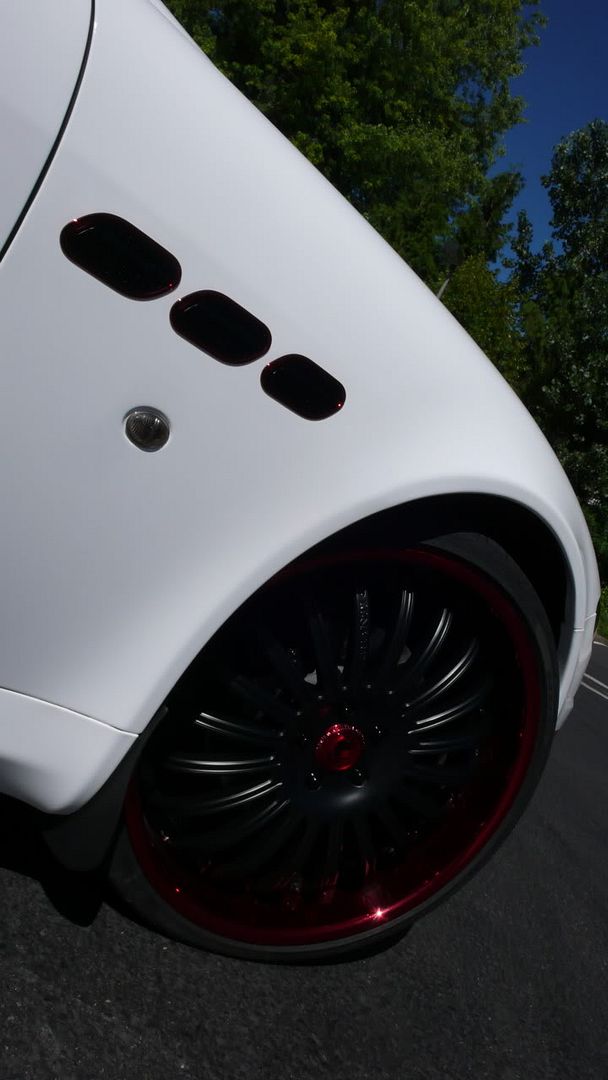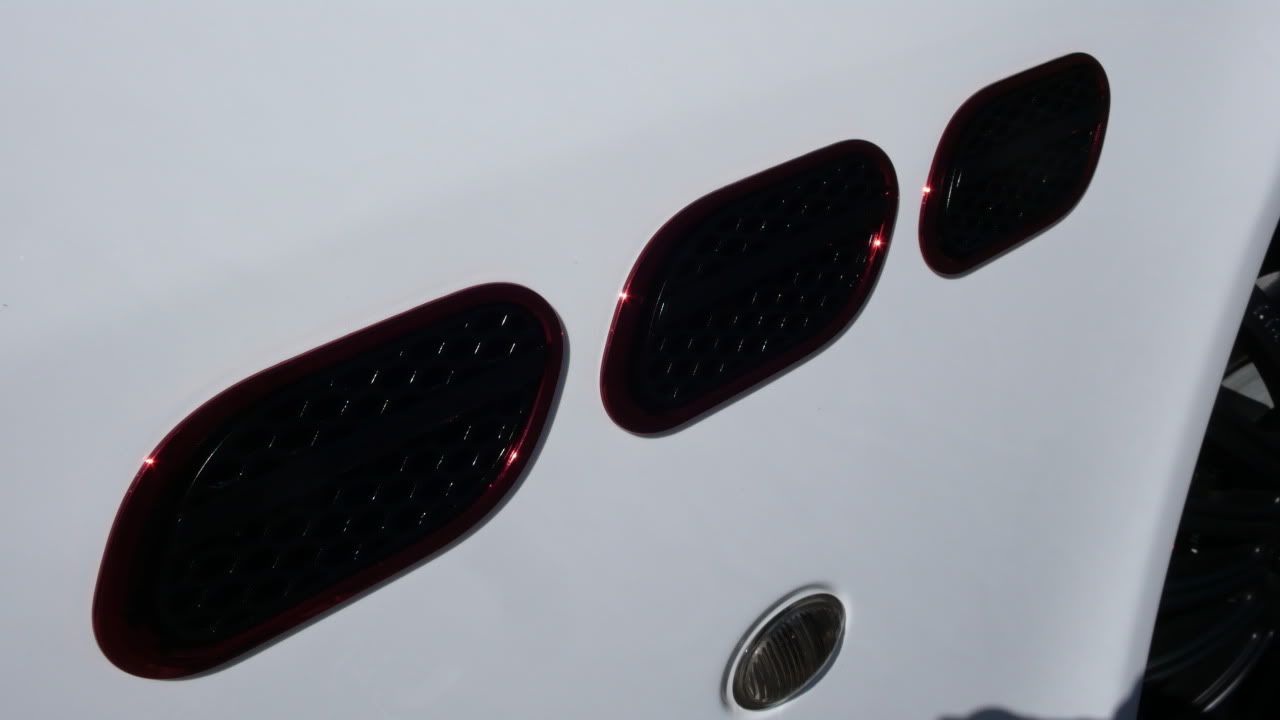 Mirrors were sent out and chromed then the same clear red paint was applied here too.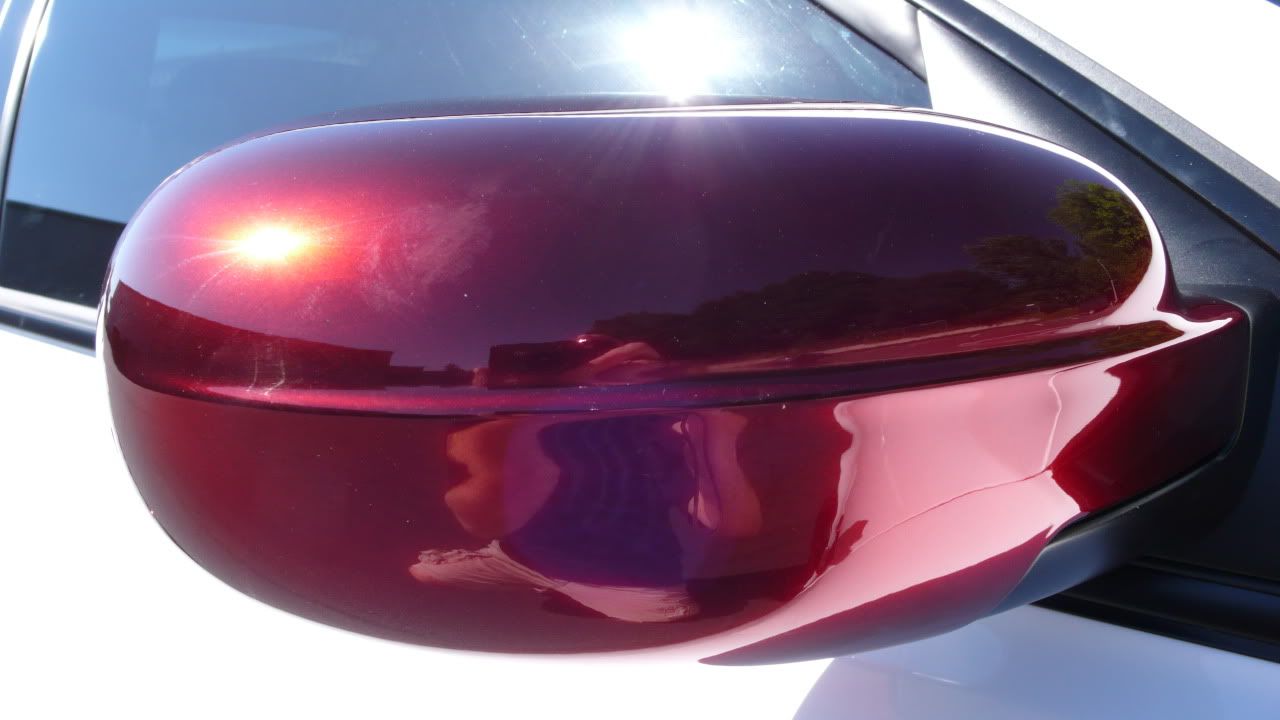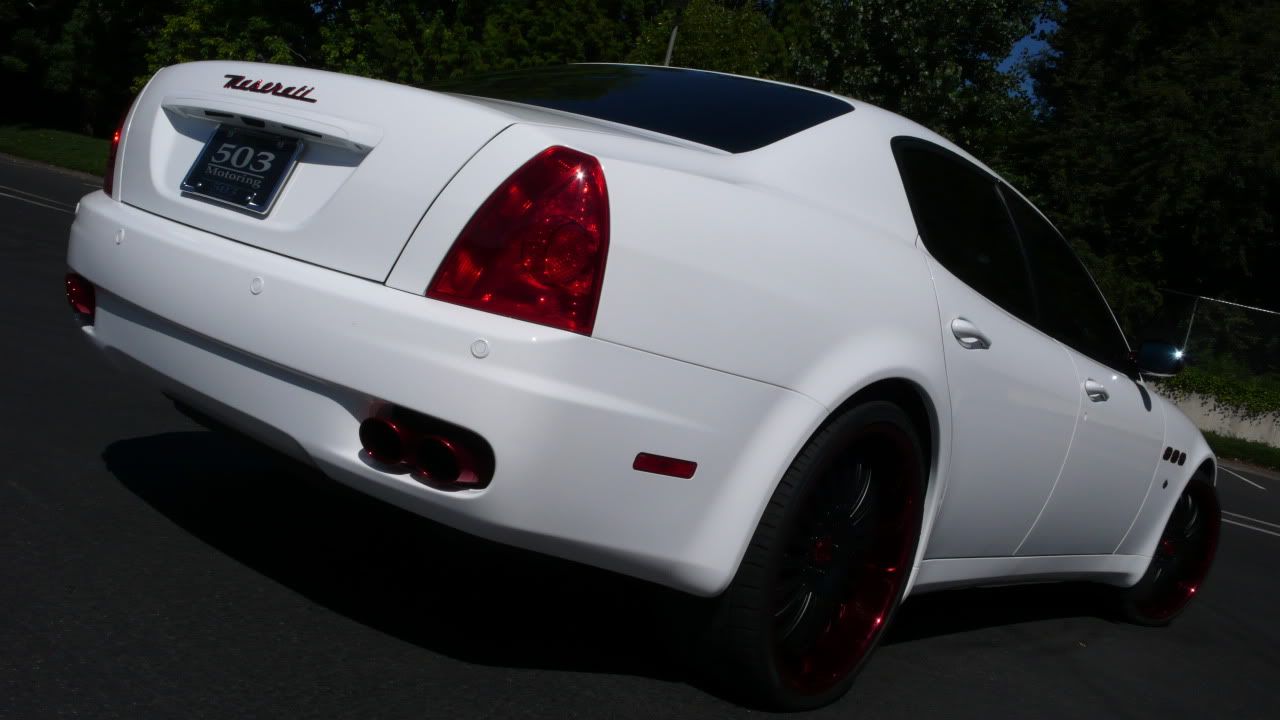 Back here we removed the exhaust and had it black ceramic coated up to the tips. The tips were then clear red powder-coated. We also moved them in about 3/4 inch to make it flow with the exhaust ports a bit better. Tails and markers were clear red painted and as was the trunk trim piece.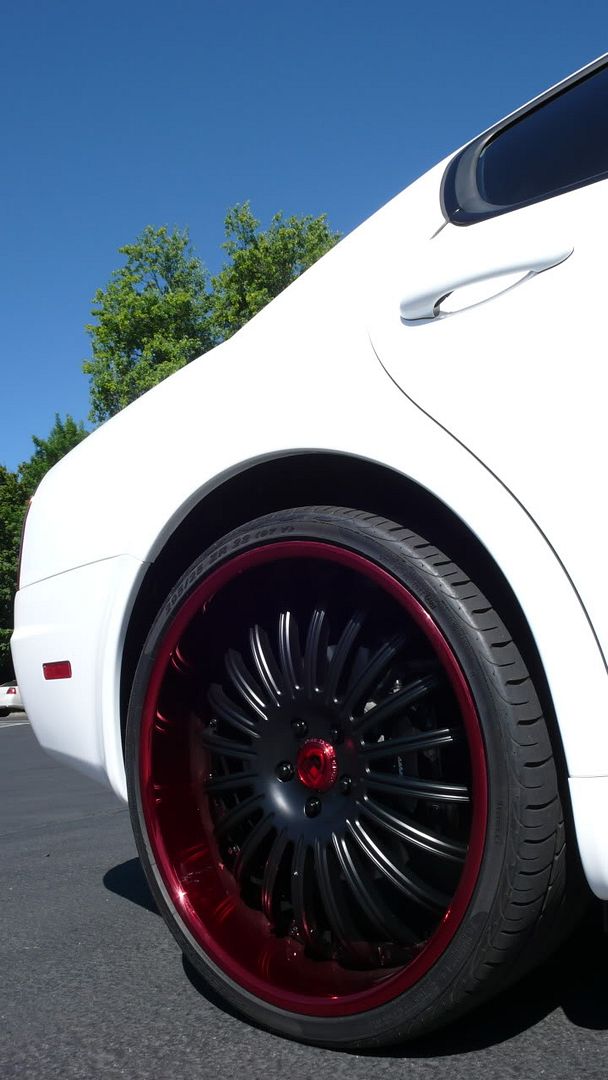 The interior was a complete color change. All the "leather" ( a majority of the factory surfaces in this car were vinyl "leatherette") was swapped out with the softest leather I have ever felt. The inserts were done in Black perf leather with red suede underlay. The stitching is all french seam finished of in red thread.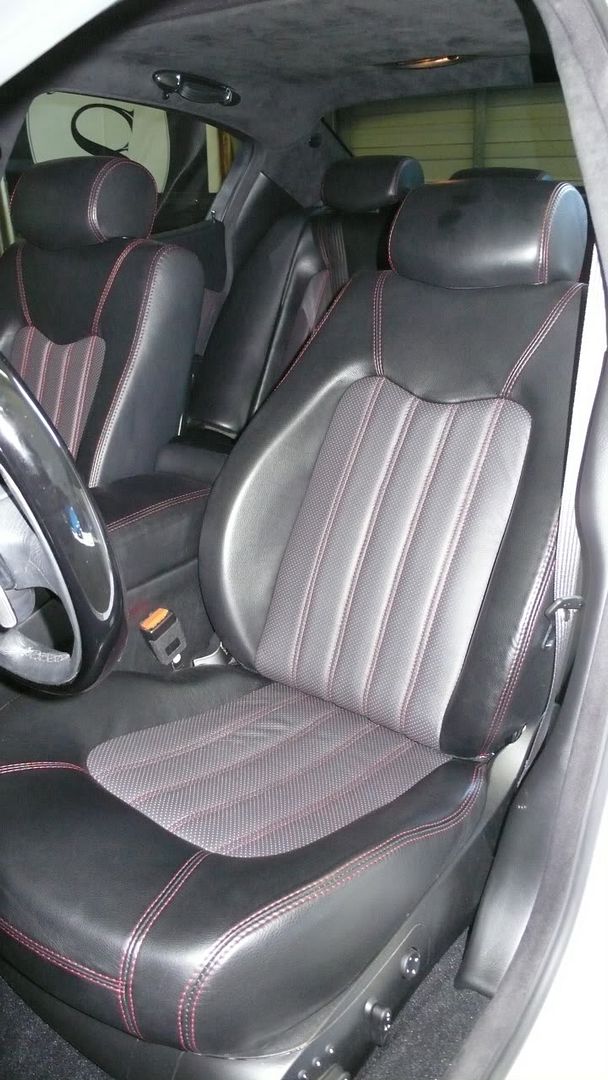 The doors were stripped, vinyl dyed, wood was changed over to piano wood and the inserts, handles and armrest were stitched to match the seats.
The whole center stack, steering wheel, shifter and center rest were torn down as was the dash, All components were either re-covered in Leather or converted to piano black.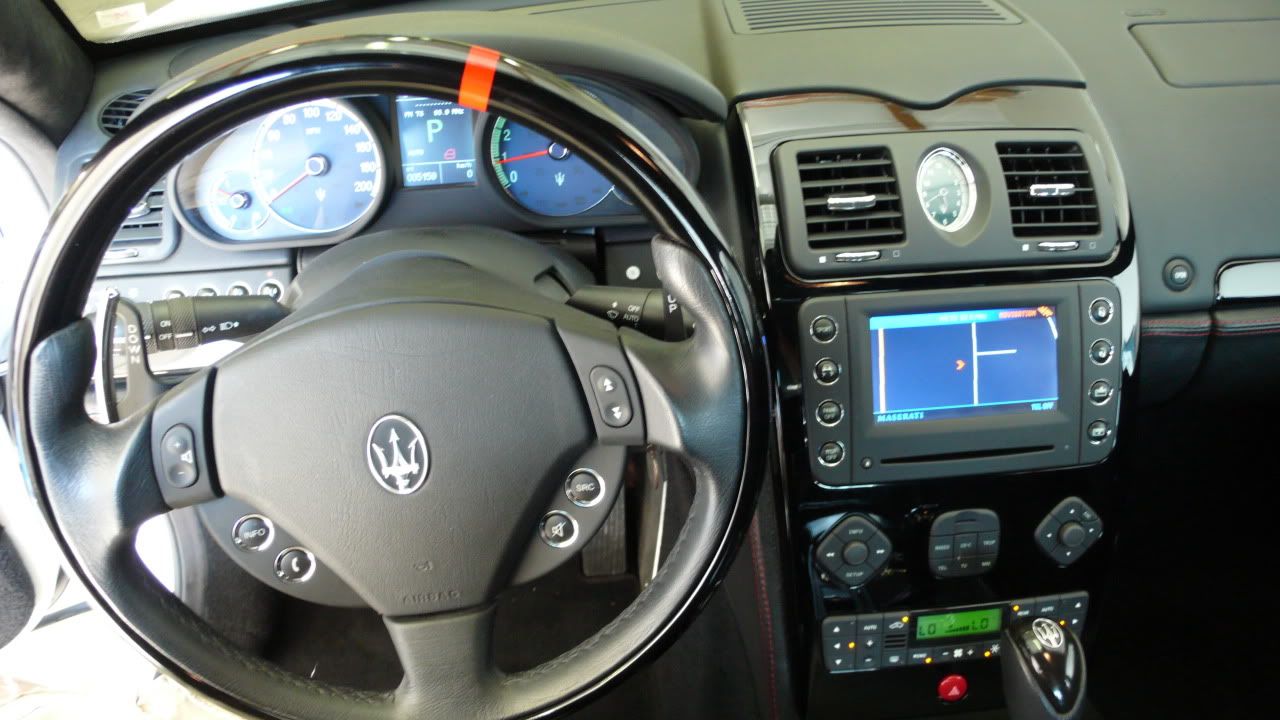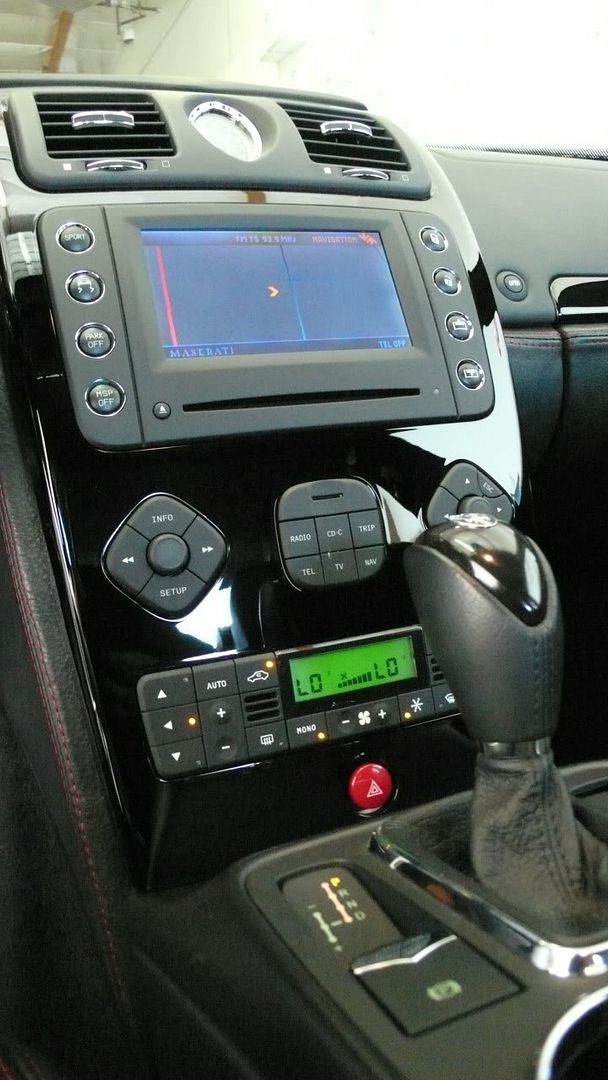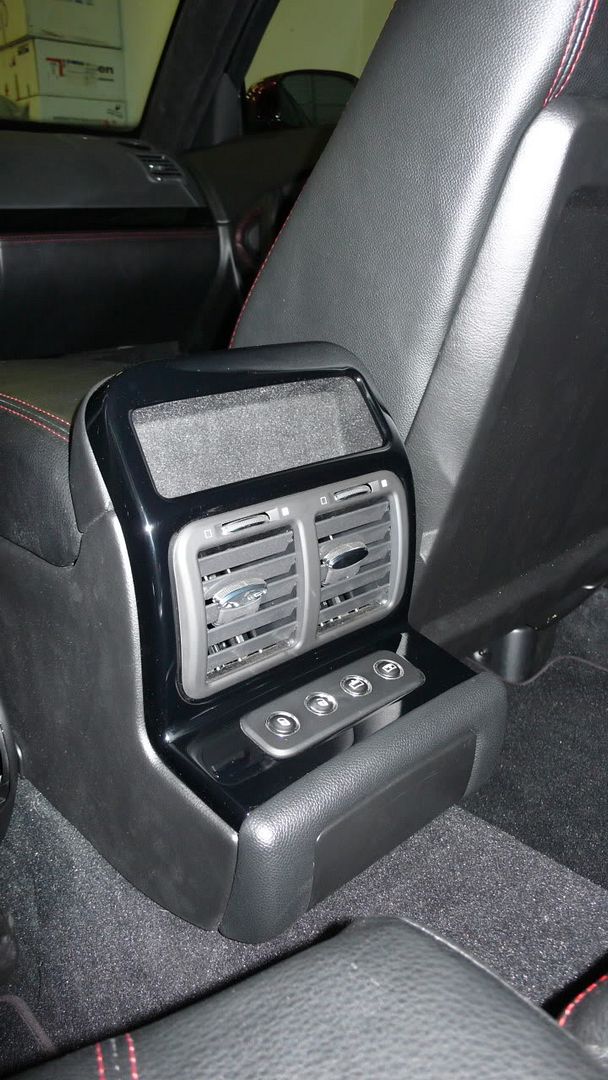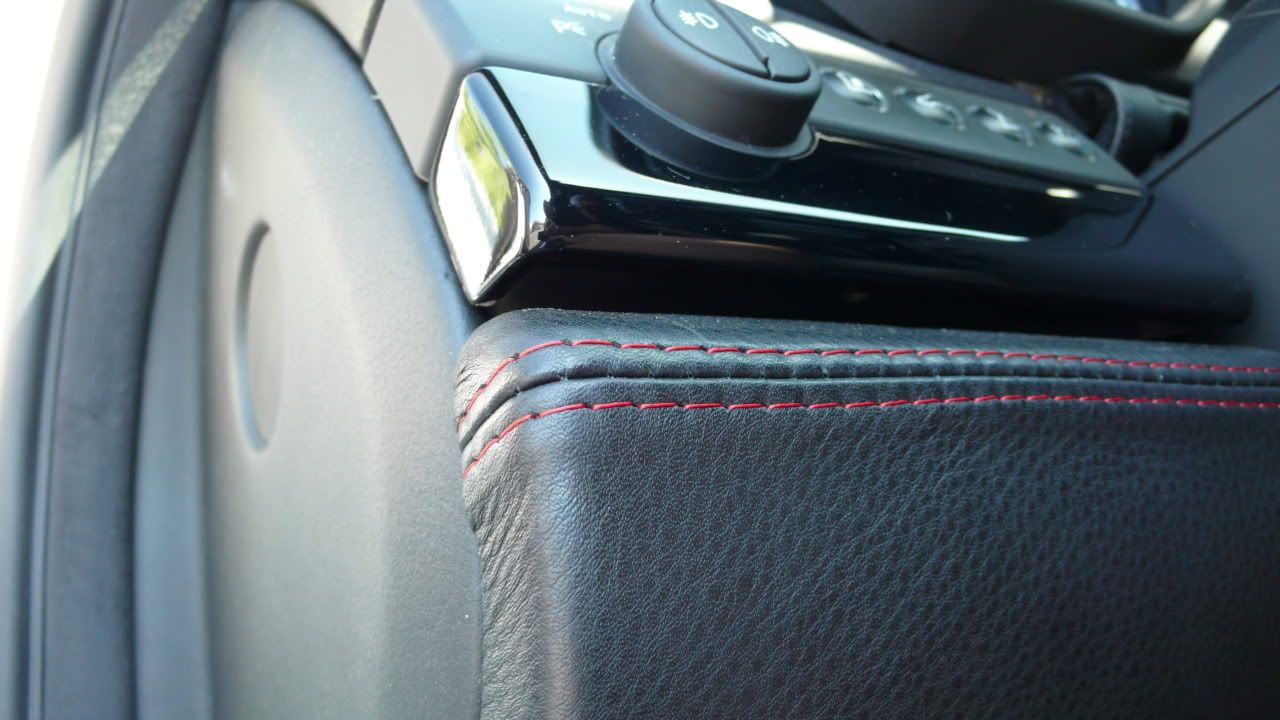 So as you can see this was a complete transformation, I want to thank Brandon for his amazing paint/powder skills and Shane for always being above bar on his interior work. Special thanks to Dave and Zach for all their tireless work on getting this beast apart and back together again.
From this: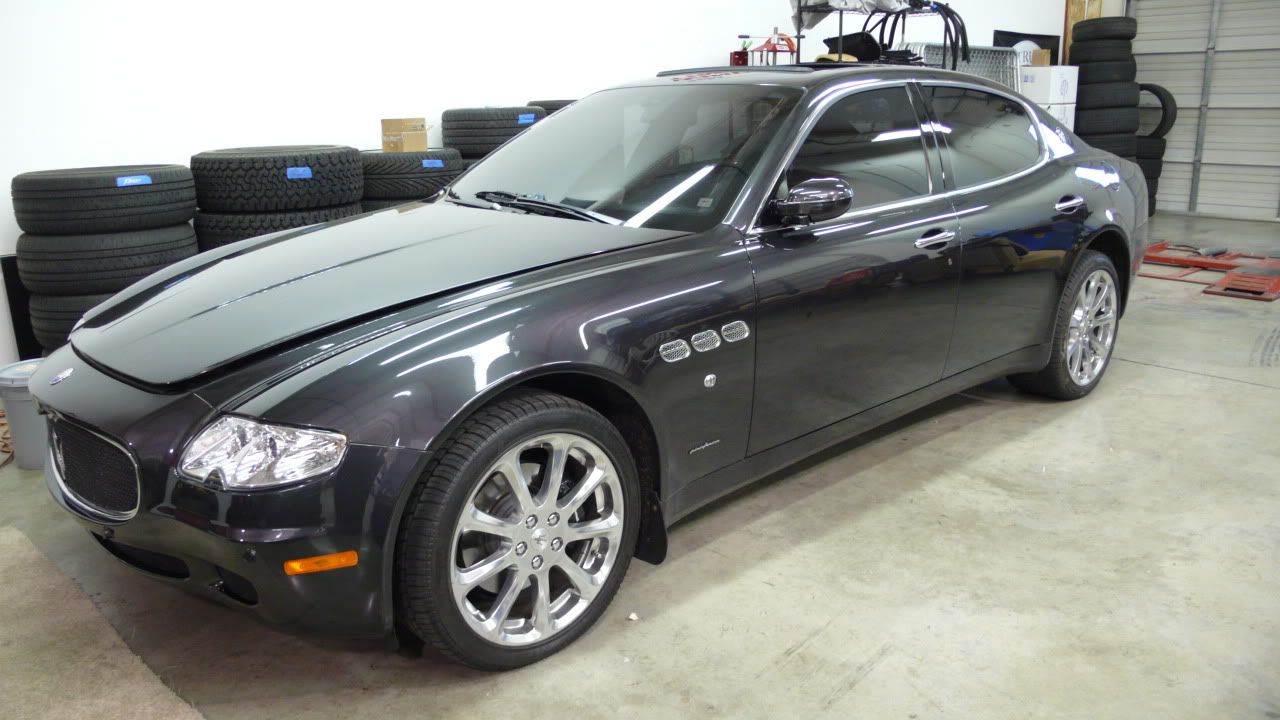 To this: