Discussion Starter
·
#1
·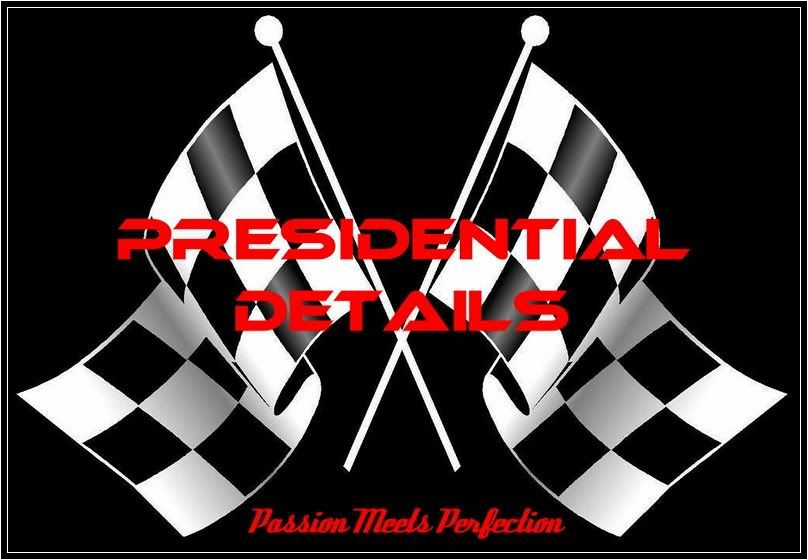 Pres·i·den·tial (prz-dnshl)
adj. Of or relating to a president or presidency
De·tails (d-tls, dtls)
1.To provide with artistic or decorative detail:

2.With attention to particulars; thoroughly or meticulously

Mission Statement:

To provide a quality result that satisfies our clients' needs and expectations the first time, every time!

Our goal is to satisfy clients' needs, whether it be through timely delivery; providing the best value for the money; efficient and courteous service; or superior quality, reliability and durability of our products. As such, we have committed ourselves to the following:

1. Understanding and responding to our customers' needs and expectations.

2. Improving the Methods of practice to generate continuing quality and productivity improvements.

3. Establishing long term relationships with our clients.

4. Constantly improving on all of the above.

Presidential Details present Barry Theal as he enjoys a week of detailing. When it comes to enjoyment of your career I am truly blessed. I love what I do and this week really put the icing on the cake. We as detailers forget that we are working on someone's hard earned dollar. Its our talent that brings a smile and a great sense well being to our customer. Think about it, often we get to work on really nice automobiles and enjoy them for a little while. I was not apart of the lucky sperm club. I have worked hard everyday of my life to provide for my family and make sure everyone has a roof over there head, food to eat, and some play toys. When given the chance to give a little rebirth to this Mondial I enjoyed every minute. It was as if this car was mine. Although there were some defects I decided not to chase because I felt it would cause future problems, the car finished nicely and I was very pleased. The owner of the car was probably the most layed back I met in a while. He was just a great guy. I actually finished the car early and he got to enjoy it on the first spring weekend of the year. It was a nice and sunny 72 to degrees on pick up. I will admit that this write up will be a little long so please bare with me.

As the car presented itself upon its arrival. Keep in mind this is not a garage queen. The owner actually enjoys this car to fullest. Just as I would. These are made to be driven and that he does.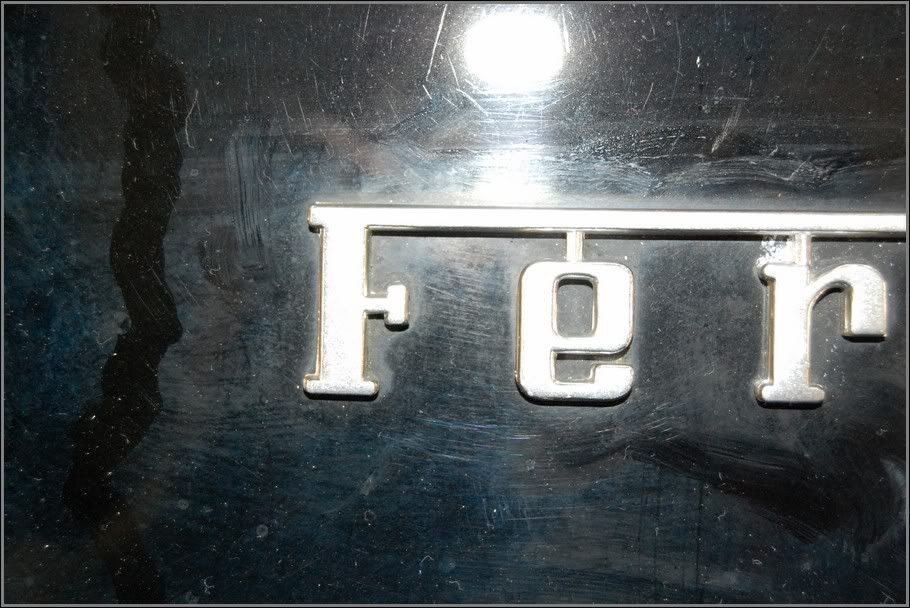 As you can see in the close up. I was in for an adventure. During the first phase of the detail, I performed my normal dismantle. This phase includes Removal of as many things to completely allow for a proper cleansing. Today's dismantle included removal of the plate registration, and bracket, as well the wheels and tires.