***NEW COMPLETED PICS ON PAGE 4!!!***
So we decided to do a car that is a little different.... we do alot of the blacked out/ murdered out bentleys and astons and we wanted to have a little fun with one of the "kermit green" cars we have here... the project is FAR from complete (we have another 15k in carbon parts coming for it) but i thought id give you guys a little teaser.. The car is definitely love it or hate it but its just vinyl and comes off whenever we want. Will add more photos as more carbon comes.
RSC front diffuser
RSC Exhaust
RSC Lowering Springs
Factory Aston CF Side Strakes
20" DPE wheels (305s in the rear
)
Vantage Collection CF Mirrors
Vantage Collection Rear Diffuser
Vantage Collection Carbon Race Hood (next week)
APR GT Wing (next week)
more coming!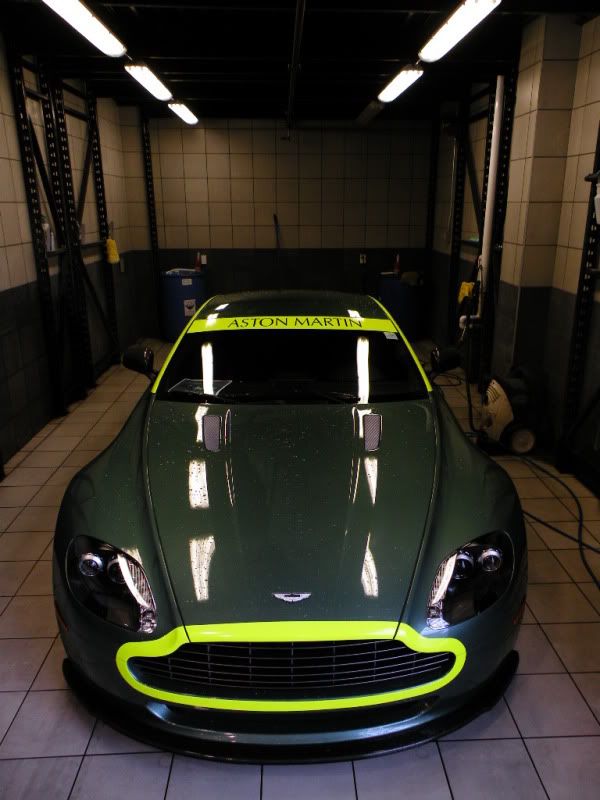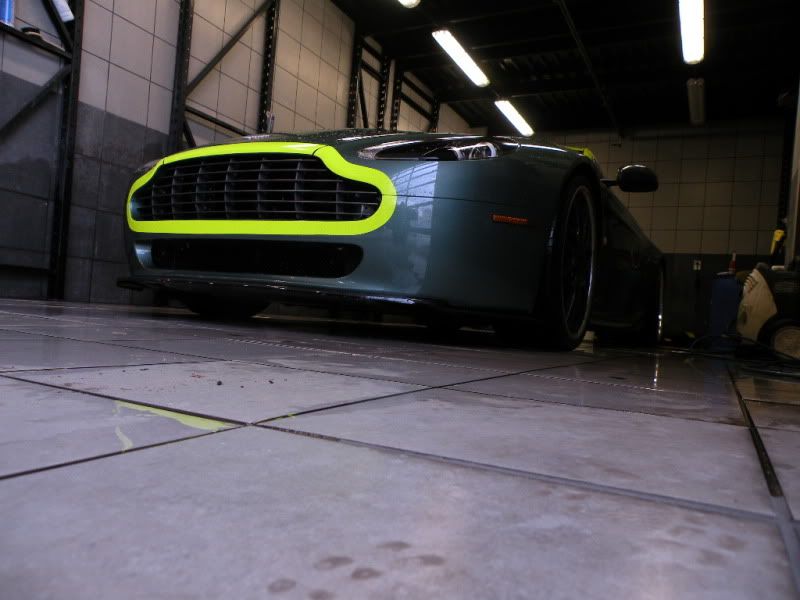 I had the DBR9 as my wallpaper for too long and decided to have some fun!