Discussion Starter
•
#1
•
Today has been a good day, one that I will most likely not forget for a long time. I'm going to walk you through the day, with some pictures to guide the way. It started with a 10am wake up in Cannes, France call to sign a few pieces of paper. These papers were important, because signing them put me behind the wheel of a new Porsche 991/911 Carrera S.
Too excited to contain myself, i hopped in the car and decided that driving down to Monte Carlo, Monaco would be a good idea. 60km of beautiful french roads. Hats off to Porsche on this car, the transmission is INCREDIBLE. Shifts like nothing i have ever been in before, and I have a panamera turbo PDK. Also, it LOVES to rev. After a bit of traffic, and bit of spirited driving, Monaco is in sights. After getting lost, I find a hotel to park in, and am greeted by a few italians and a fellow german.
This made me want to head straight down to the casino for lunch, so off i went. After a short walk and some shopping, the casino parking lot greeted me with open arms.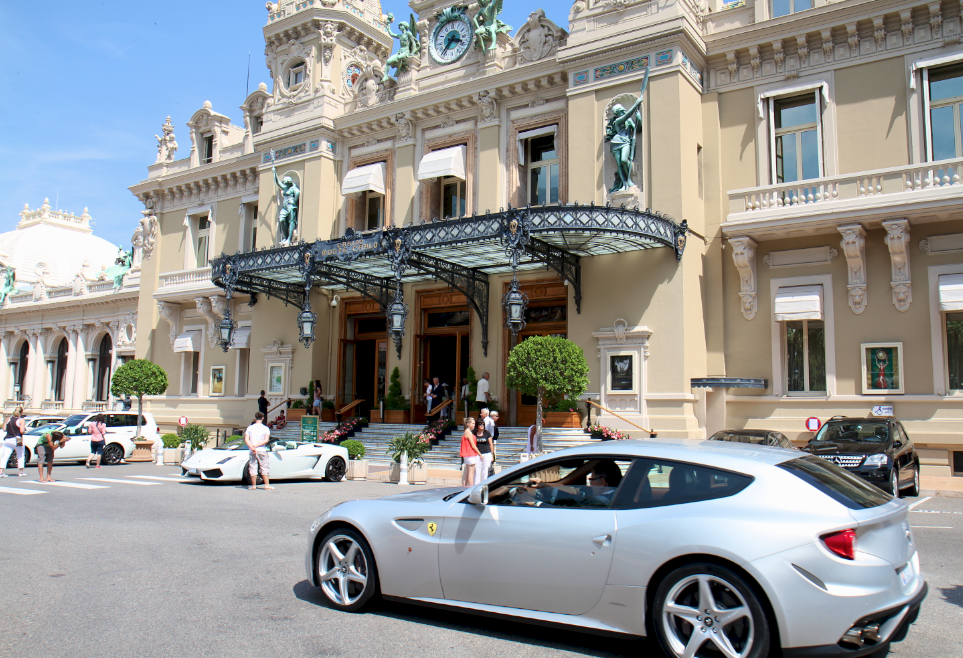 After a short lunch and some more shopping, back in the car to head back to Cannes. (I got lost and actually went to the top of the hill in Monaco, didn't snag any pics though.) Back in France, after an open freeway and a friendly Ferrari California, the hotel welcomed me back in a lovely way.
A mansory Rolls, matte orange ff, and a veyron ss, what more could anyone ask for. Ah but then it was dinner time, and after a quick change an shower, i come back outside to find a new friend.
Off to dinner in Mougins and then back to the hotel for the night. Theres a massive party happening in the street, and a couple new friends are at the hotel waiting to wish me goodnight.
I'd say it was a good day.