Hello L4Pers we had a chance to Dyno tune two different 2010 W212 AMG's in the past couple weeks so I thought I'd share for those thinking about a tune for their cars. The new E63 AMG W212 from Mercedes Benz is a car that offers comfort and luxury with performance to boot. The first car came in with a competitors tune that was done a couple months ago shortly after purchase of the car, the customer brought it in with complaints about the car killing power abruptly during hard driving which this person didn't like and asked if we could help. I covered up the competitors name in the graph below to avoid forum drama. The first car was done earlier in the week but it was over 100 degrees outside during all the runs. It gained +35.4 whp and +33.2 ft Lbs TQ This car was bone stock engine wise. Here is the graph for the first car we noticed the upper end where the car was getting heat soaked from many back to back runs in the scorching heat.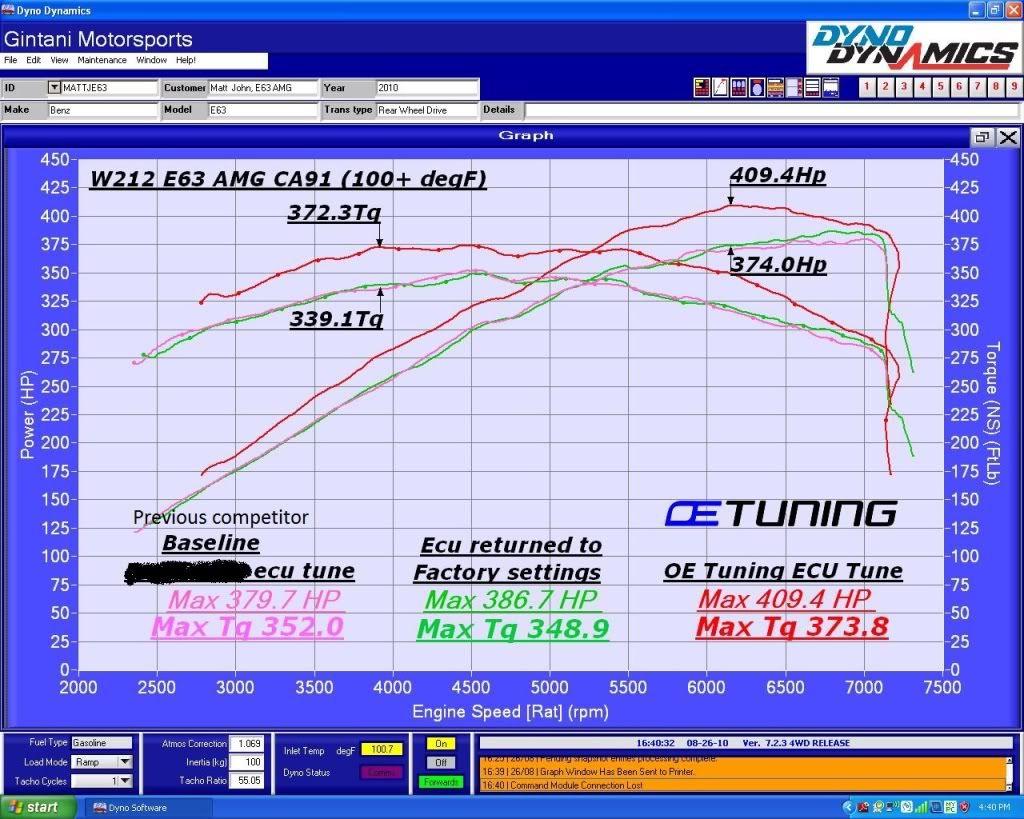 The customer felt a difference in power as soon as they started driving it. By having us tweak a few things in the ECU the customer has not been able to replicate the abrupt power cuts during aggressive driving.
The second car looks amazing with the Vorsteiner styling and HRE wheels. Here are the performance gains seen from its dyno tuning session on Saturday It gained
[email protected]
&
[email protected]
on CA91 pump gas again the cars tested had no engine modifications.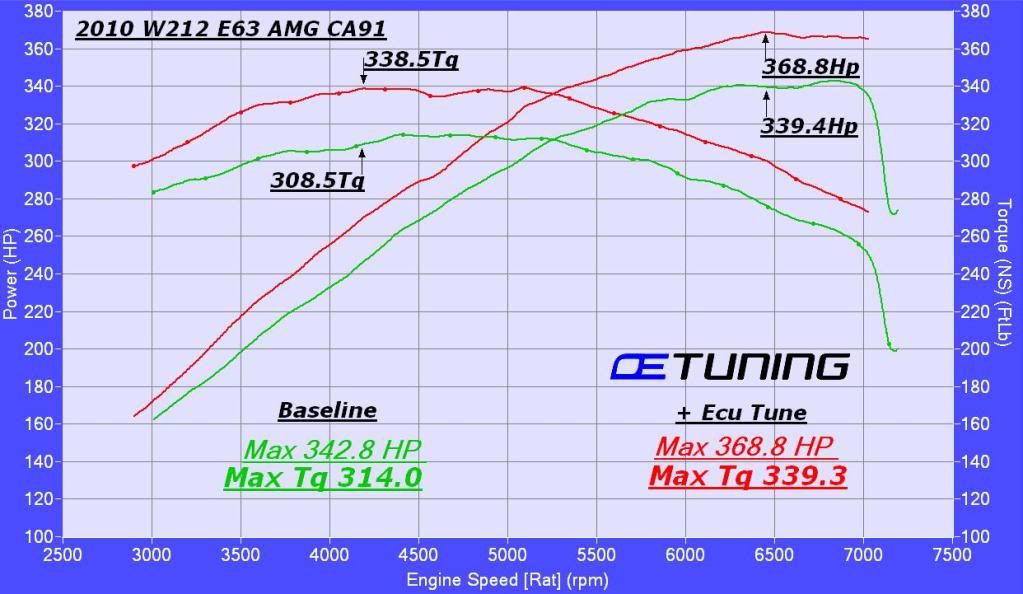 You might notice the difference in power between the two cars we believe this happened because the cars were dynoed on seperate days and conditions and the second car has a set of custom 20" wheels compared to stock wheels of the first car which may cause the dyno to read different numbers but the important part is both cars picked up nearly identical gains during their respective tuning sessions. None of these cars were removed from the dyno during tuning changes to get the maximum accuracy of the results.
As always for those looking for a tune feel free to PM or E-mail me at
[email protected]
Thanks for reading!