This 72k mile daily driver, was clearly showing it's use, as expected. Definitely not abused, however, it needed some revival. We spent quite a bit of time restoring this beauty to factory like condition. The wheels came off, the top was treated, the mufflers were polished in the wheel wells, as well as the control arms and a-arms and so on! The leather was brought back to it's delicious tan color and the paint looking fresh. The pics do a lot of the talking here, so check it out!
Products used:
Meguairs M105 + purple wool pad
Meguairs M105 + yellow pad
Menzerna 203 + orange pad
Menzerna 106 + white pad
Menzerna 106 + black pad
Meguairs M38 trim dressing
Meguairs Wheel Brightener
Meguairs Super Degreaser
Meguairs Last Touch
Meguairs APC
Mink oil leather conditioner
P21S Paint cleanser
P21S TAW
P21S Polishing soap
Stoners Tarminator
3M Adhesive remover
CG Citruswash Clear
CG Wheel cleaner
CG Diablo Wheel gel
#000 steel wool
Plexus clear bra cleaner
RAGGTOPP Fabric Protectant
RAGGTOPP Fabric/Vinyl Cleaner
Sonus green ultrafine clay
CG Maxisuds clay solution
Collonite 476 (for rims)
Wolfgang Fuzion wax
Sprayway ammonia free window cleaner
Rejex
Might be other products
Procedure: We took care of the convertible top by first spraying with Raggtop cleaner, agitating with swissvax brushes and then rinsing. The car was pre-rinsed, soaked with TAW and left to dwell for a couple minutes while misting to keep from drying. Afterward the car was rinsed off, washed with citrus based car soap and lambs wool mitts. Once rinsed, vehicle was clayed, good amount of contamination on it. Car was then dried and all water was blown out. Convertible top was sprayed with fabric protectant and removed per instructions on the product. After it top dried with air, it was covered up and taped off. Car was moved to polishing area, put on jack stands and all wheels were removed for cleaning. Wheels were cleaned then sprayed with Tarminator to remove all tar, then cleaned more. The final cleaning with wheel cleaner removed all previously used chemicals, then dried and waxed with collonite wax for protection. Exhaust tips were cleaned. While the wheels were being cleaned, wheel wells were cleaned and dressed; control arms and exhaust tanks were polished; calipers cleaned and sealed with Rejex. The wheels were put back on, the car was lowered and wheels were taped off to prevent dusting during polishing stage. At this point, the car was ready for polishing but first, the interior needed to be cleaned. The leather was cleaned with Meguairs APC solution and then conditioned with Mink Oil. The interior and floor mats were vacuumed. We tried several polishing combinations on several panels and used what worked best. Plastic panels were polished with wool pad and M105, then Menzerna 203 and then Menzerna 106. Final stage of polishing was done in 2 steps. Menzerna 106 with white pad until polish broke down then switched to black pad to finish polishing for maximum results. Some were done with yellow instead of wool because the paint was softer and not as damaged. Menzerna 203 and 106 was used on the car as the medium and final polish. After all of the polishing was done, the clear bra was polished/cleaned with plexus product then wiped down with alcohol mix and polished with Menzerna 106 and a green pad. This made huge improvement on clarity of clear bra. The tail lights were polished with the same products as rest of the car. Car was then paint cleansed and waxed with Wolfgang Fuzion wax. We let the wax cure for half hour before rinsing the car off with water and drying. The front and rear engine compartments were dressed and all of the jambs and glass were cleaned.
Onto the pictures.
Convertible top treatment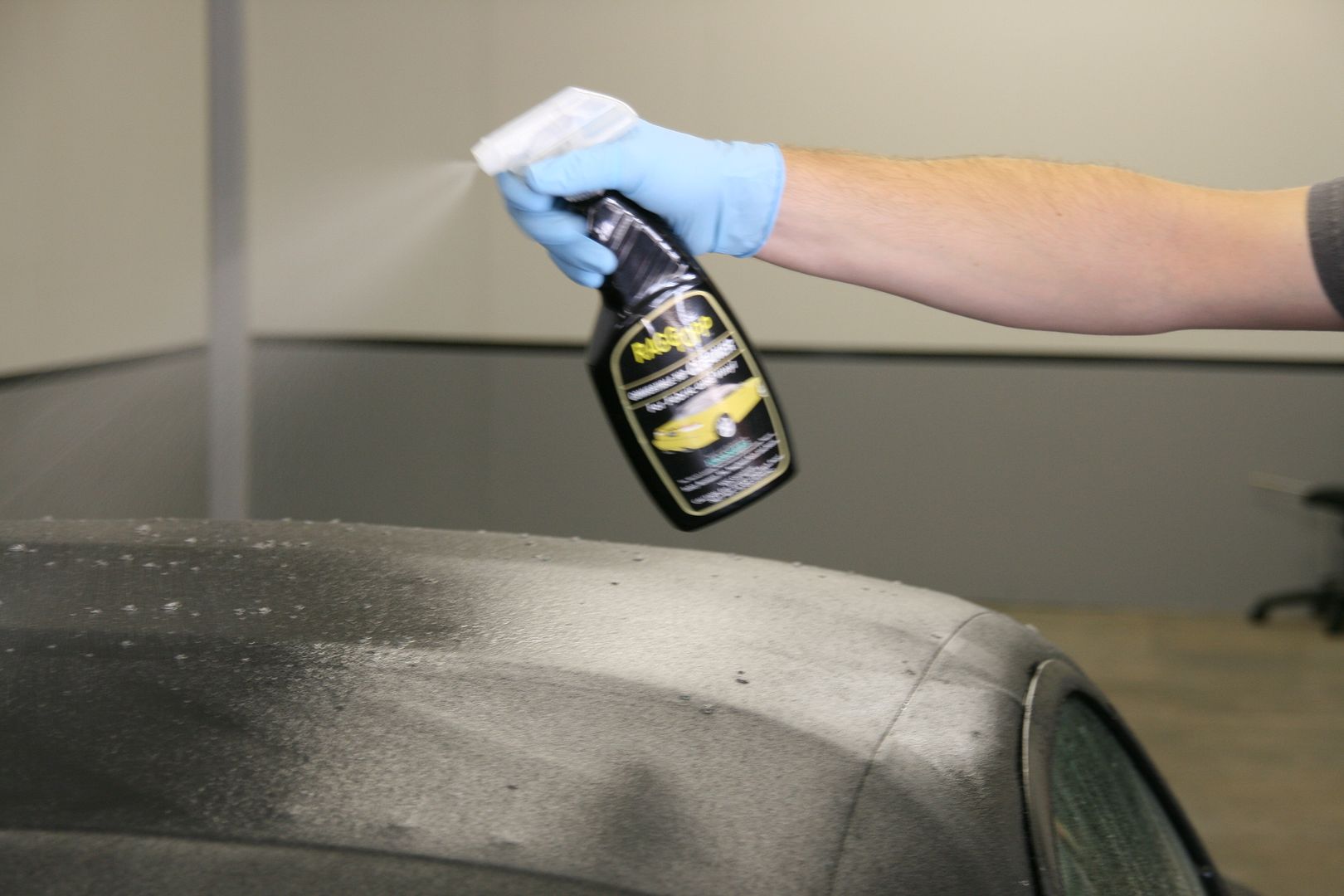 Clay bar after a panel
5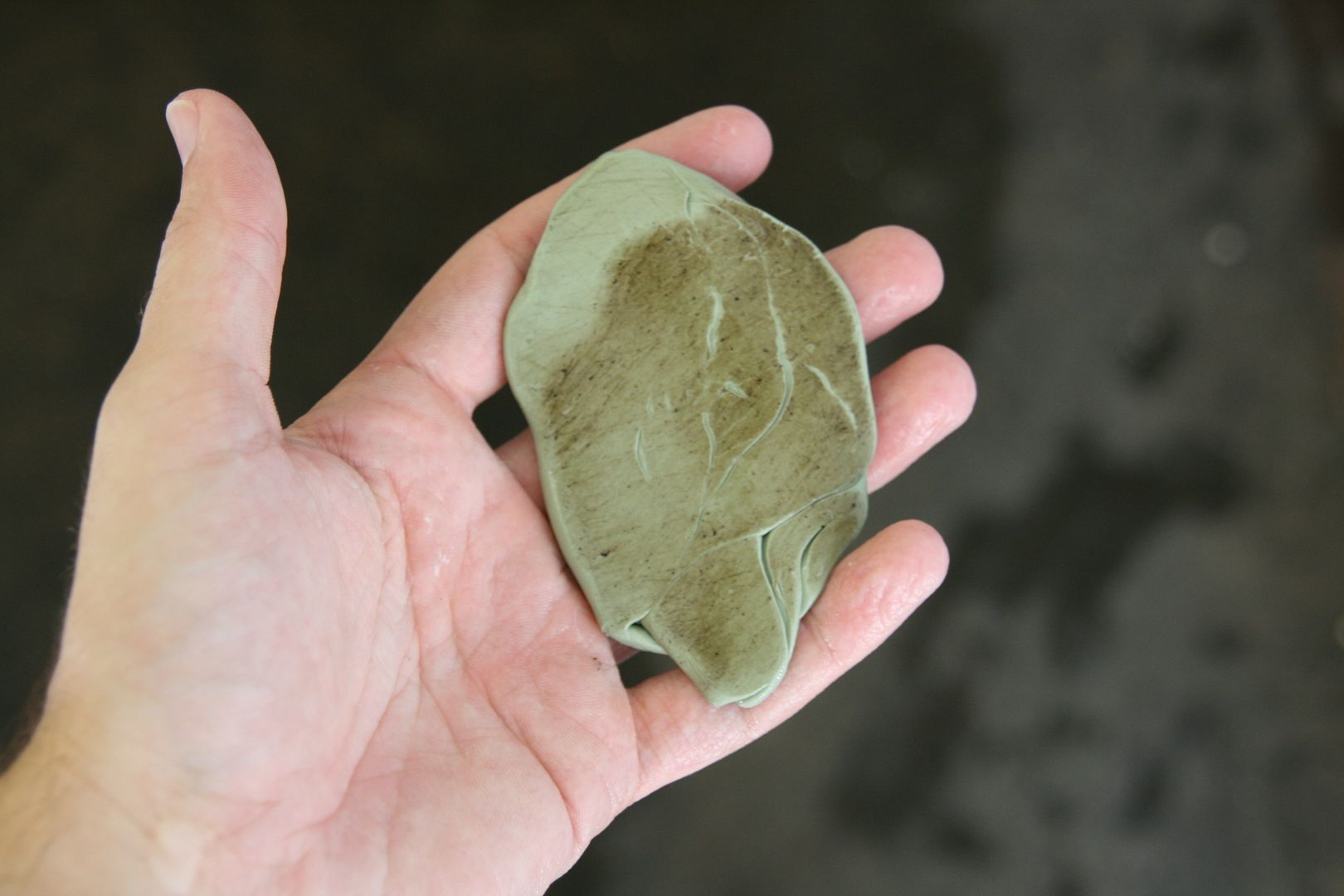 Interior before, after and 50/50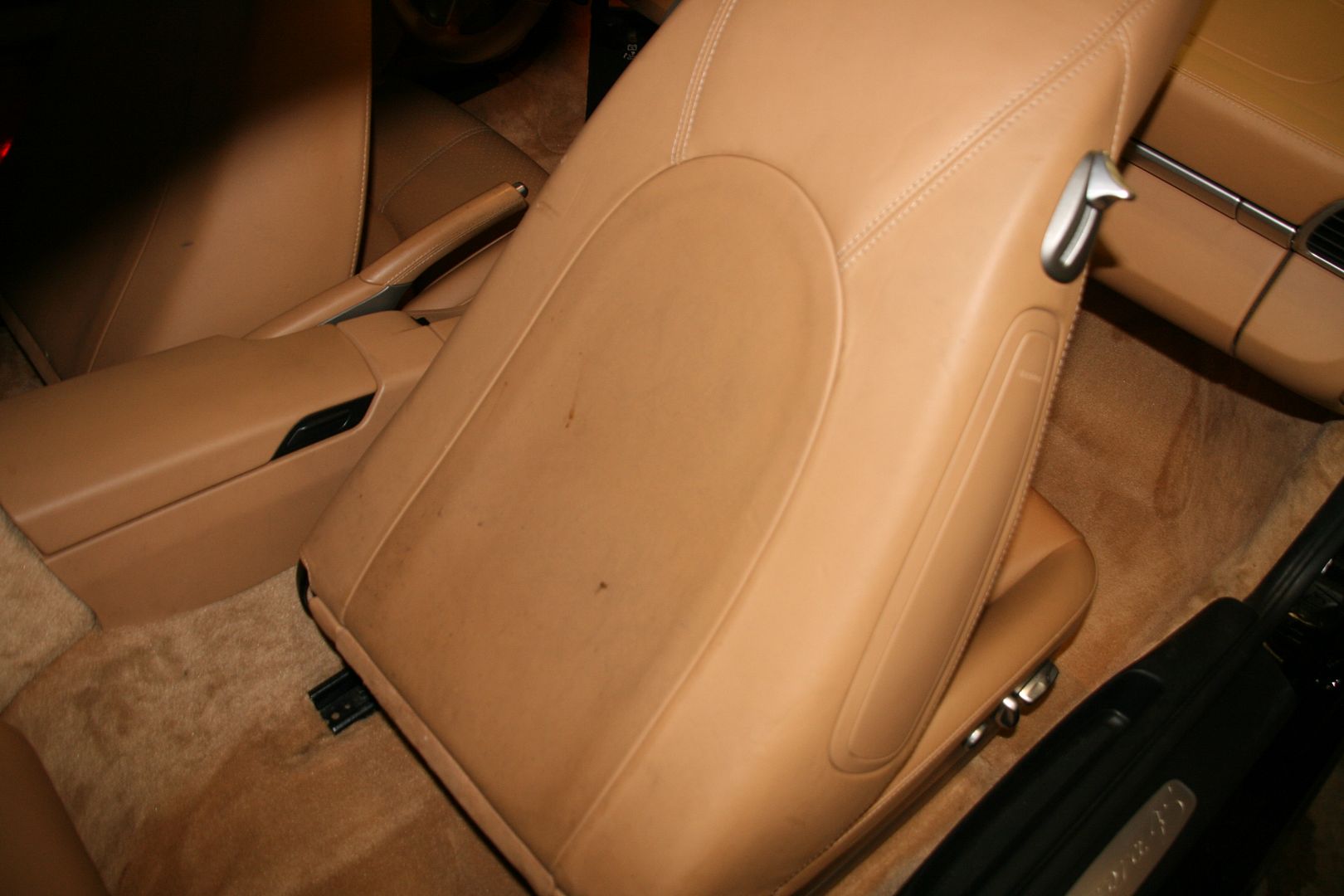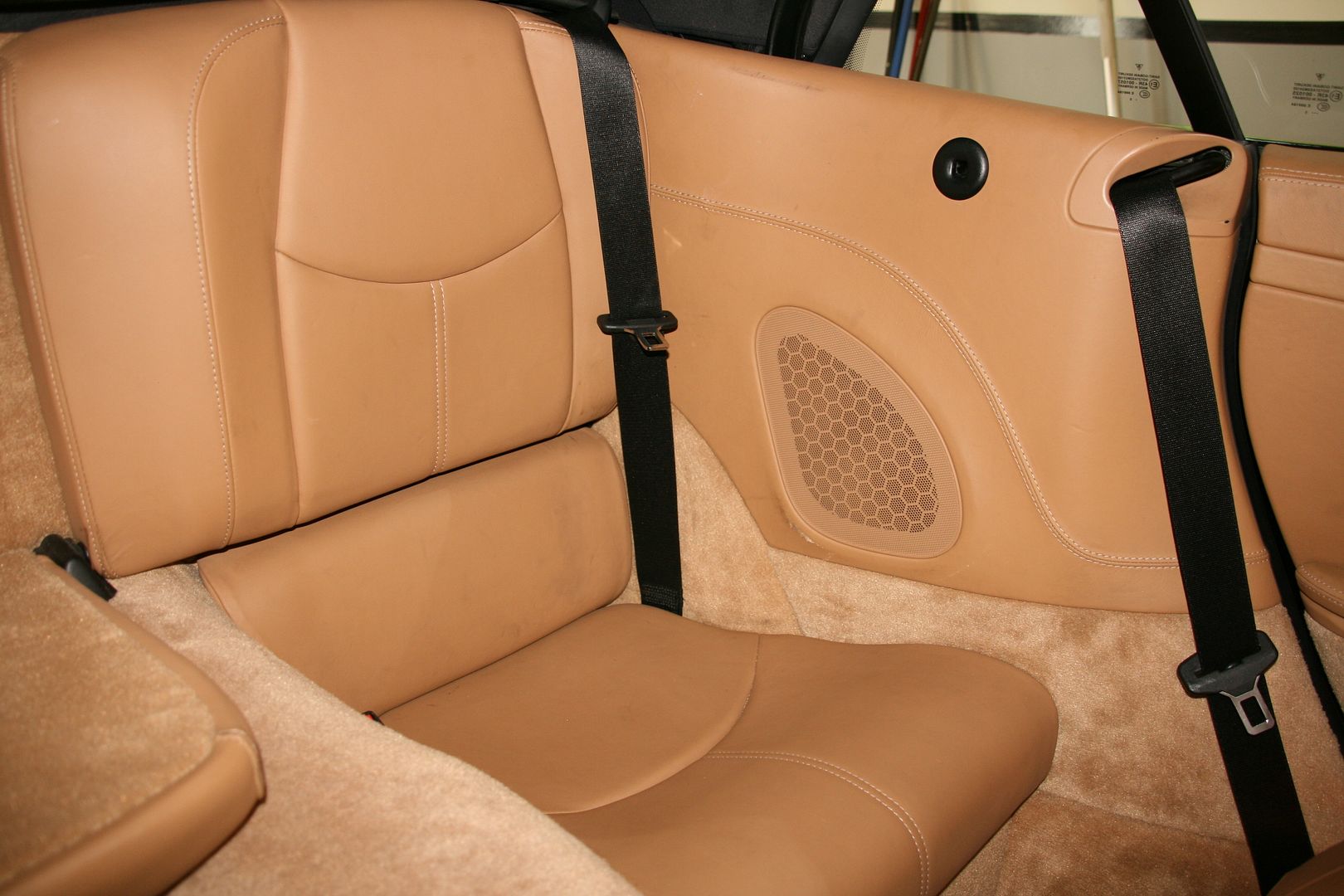 10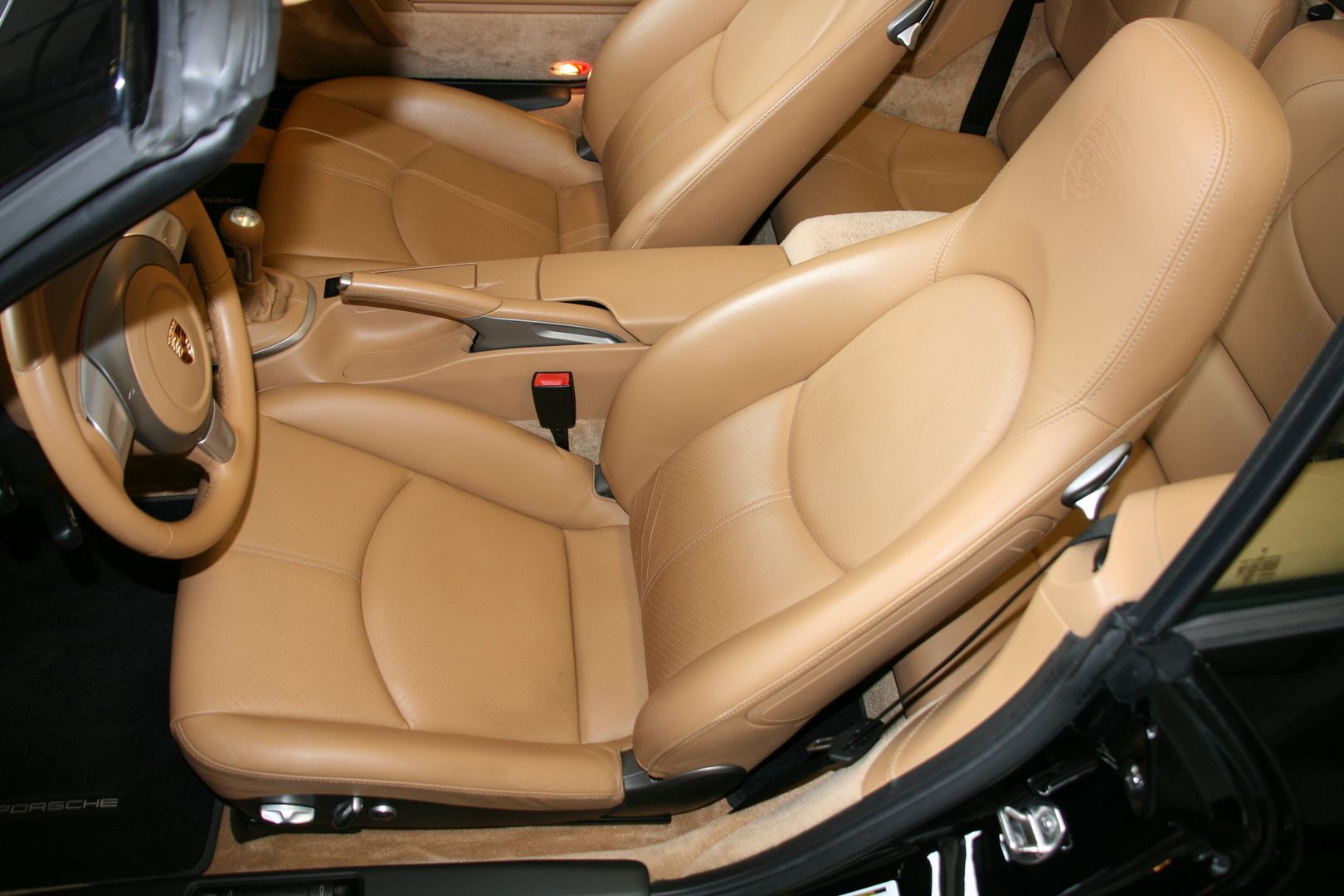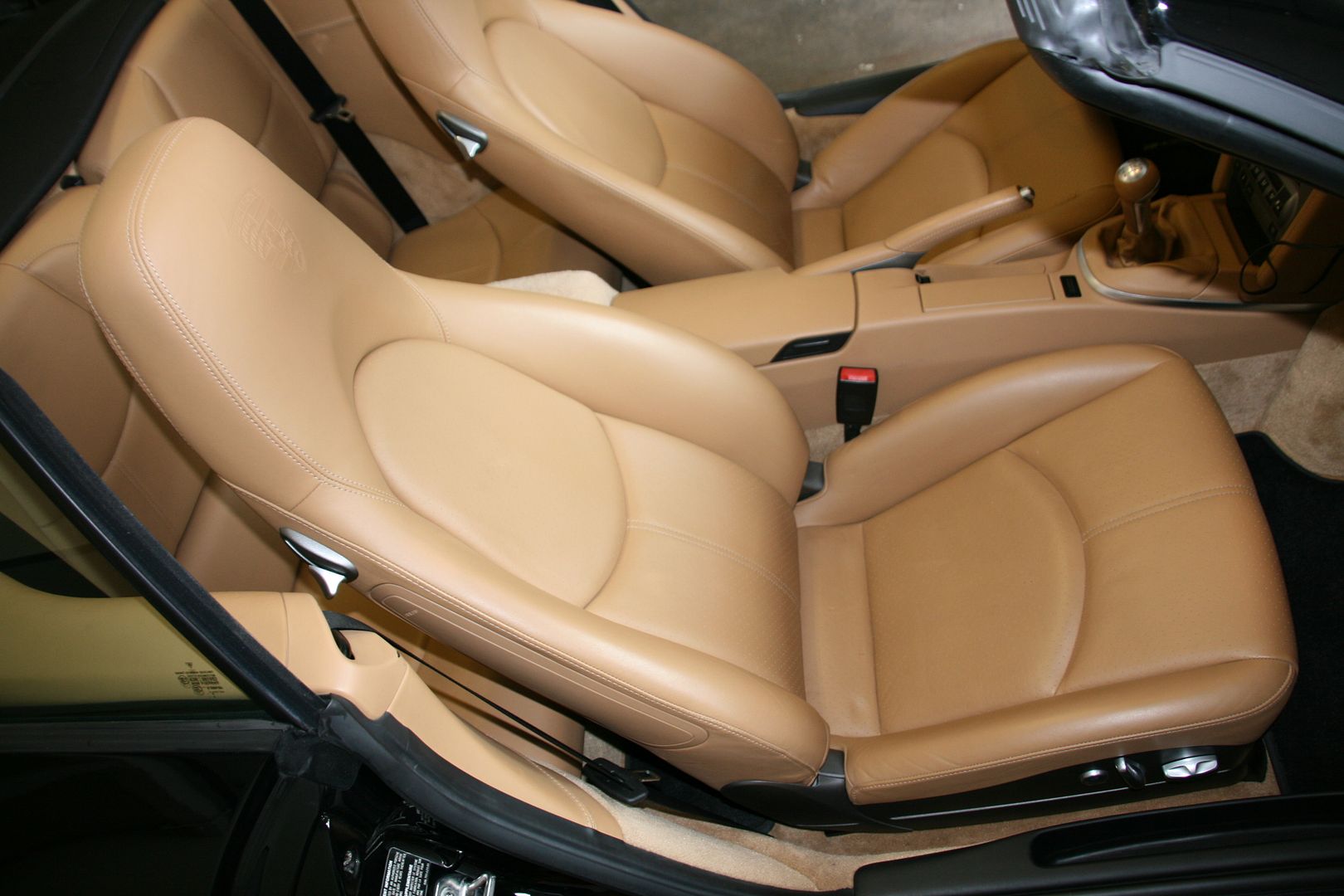 Wheels before/after
15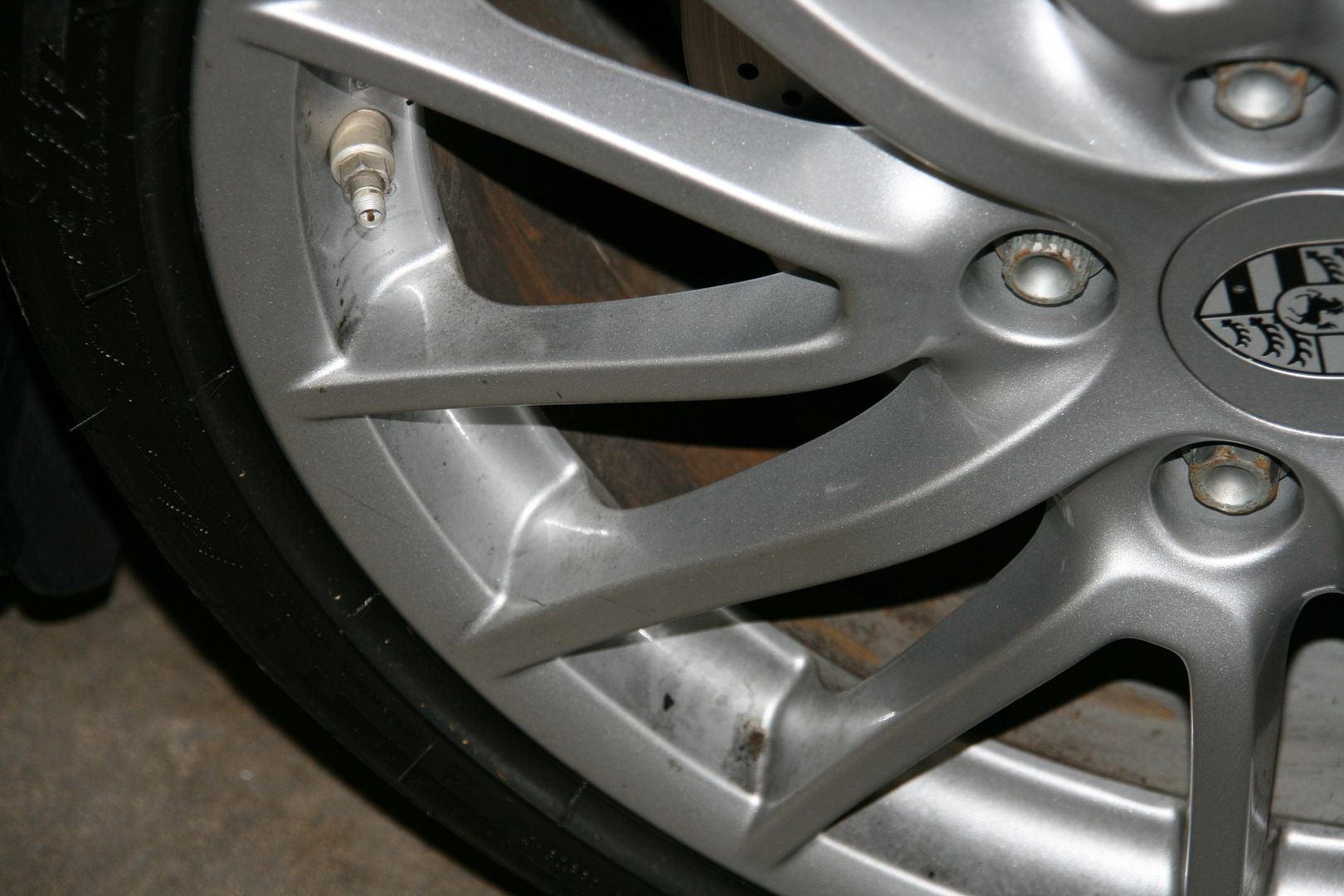 After waxing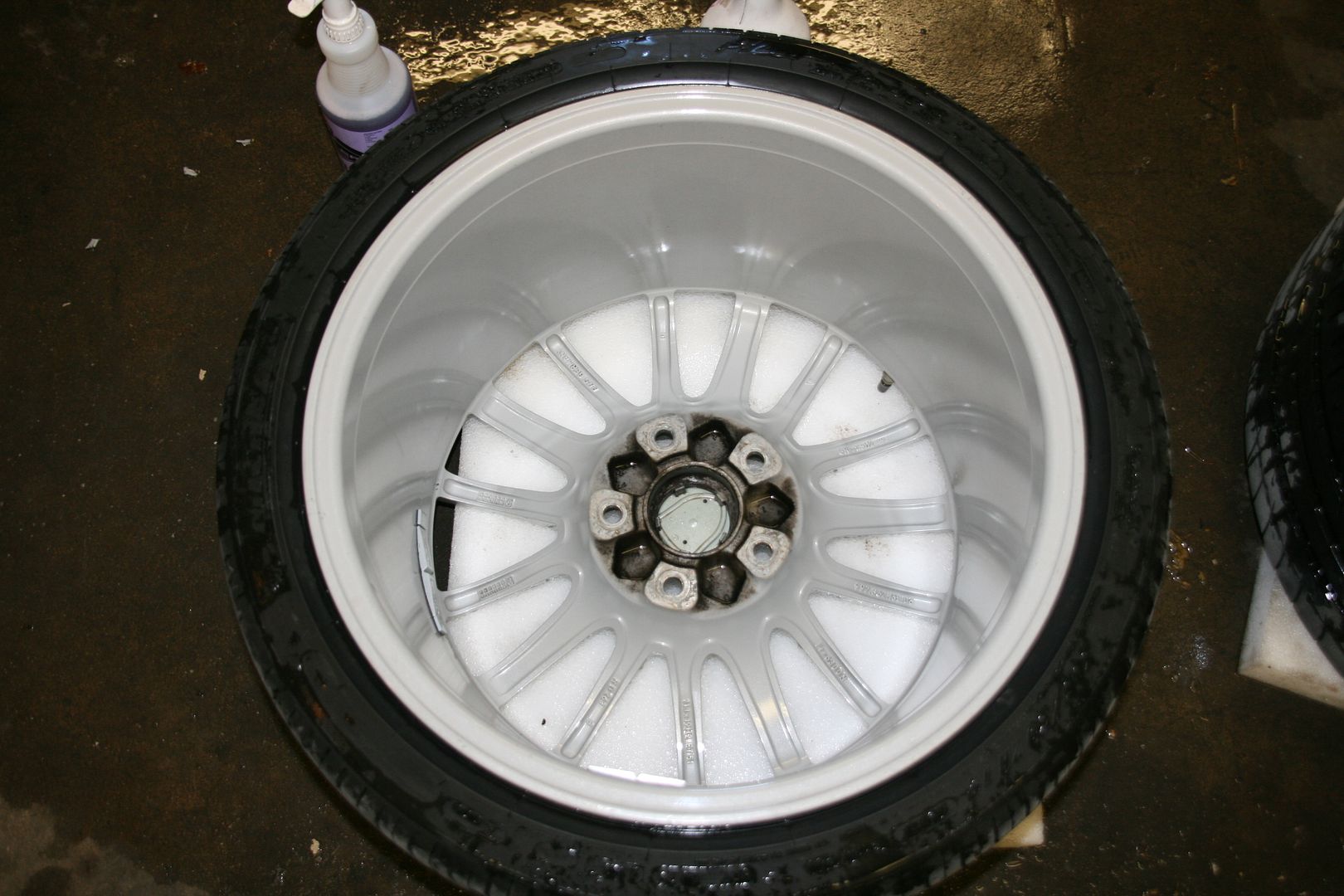 Finished pictures