A referral from a previous client, this recently purchased 2005 Mercedes SL500 was brought to us with a lot of attention needed. From 10 feet away, the car looked great! However, turn on the halogens and start looking for the pointed out issues, and newly discovered ones, this paint corrective detail turned into a 5 day restoration.
The owner purchased the car in this condition and wanted it to look the way it should, understandably so. It was actually purchased from an NBA basketball player. The car needed everything from simple swirl removal, and interior stain removal to leather revival and paint touch up. There was a ton of touch-up spots on this car that were done in the wrong color and just plastered on previously. We needed to remove the old touch up and re-do with the correct paint provided by the owner, this step alone took 2 days with paint curing and sanding.
Over the course of the 5 days, we fixed, eliminated and reduced a lot of paint chips and gouges, removed all swirls and scratches, restored the headlights and interior, exhaust tips, engine bay and glass. The owner was very very pleased with the results, as we were too! This detail took a lot of energy, but rewarding none-the-less as you will see in the pictures!
Products used:
Meguiar's M105 + wool pad
Menzerna 203 + orange pad
Menzerna 106FA + white pad
P21S Paint Cleanser
P21S TAW
P21S Polishing soap
P21S Finish Restorer
Meguiar's Wheel Brightener
Meguiar's Super Degreaser
Wolfgang Fuzion wax
Denase paint sealant
Sonus green superfine clay
CG Super Suds solution as clay lube and wet-sanding solution
CG Wheel Cleaner
CG Citrus Wash
Optimum Opti-Bond tire dressing
3M green tape
2500 grit sand paper
Sprayway ammonia free window cleaner
Dr. Colorchip touchup paint (provided by customer)
Leatherique Rejuvenator Oil
Leatherique Prestine Clean
Procedure:
As usual car was sprayed with P21S TAW, rinsed, then washed with CG citrus wash. Engine bay was cleaned using various brushes and TAW. Exhaust tips cleaned with P21S polishing soap and finish restorer. Wheels were cleaned and sealed. Dried with compressed air and drying towels. Car was taped off, hood grills were removed to avoid breaking it during polishing and to polish areas around them. Per customer request we retouched and touched up chips and scratches on the car, roof had to be wet-sanded because there were a lot of scratches after we touched up deep once and various nicks. Paint left overnight to cure. In morning it was wetsanded and applied clear coat on top of touched up areas. Test panel revealed that Meguiar's M105 and wool pad were needed, sometimes took 2 passes to remove all defects. From overspray found on the car it was evident that some parts of car were resprayed (probably just rear and front bumpers). Paint measurements were taken and all were between 100-120micron range. Since this car was made in 2004 as 2005 model, it did not have ceramic clear coat. Interior was treated with Leatherique Rejuvenator oil and was left alone again to let product work itself in and clear coat cure while we worked on GT-R. Next day, clear coat touch ups were wet sanded and started first polishing stage with Meguiar's M105 and wool pad, after that was done, we followed with Menzerna 203 and orange pad, followed with Menzerna 106FA and white pad. Then used P21S paint cleaner to remove polishing oil. Sealed with Denase paint sealant, removed it and applied Wolfgang Fuzion wax. Car was rinsed. Wiped leather with Leatherique Prestine Clean, cleaned carper, floor mats and dash. Glass was cleaned. Interior and trunk was vacuumed.
Before polishing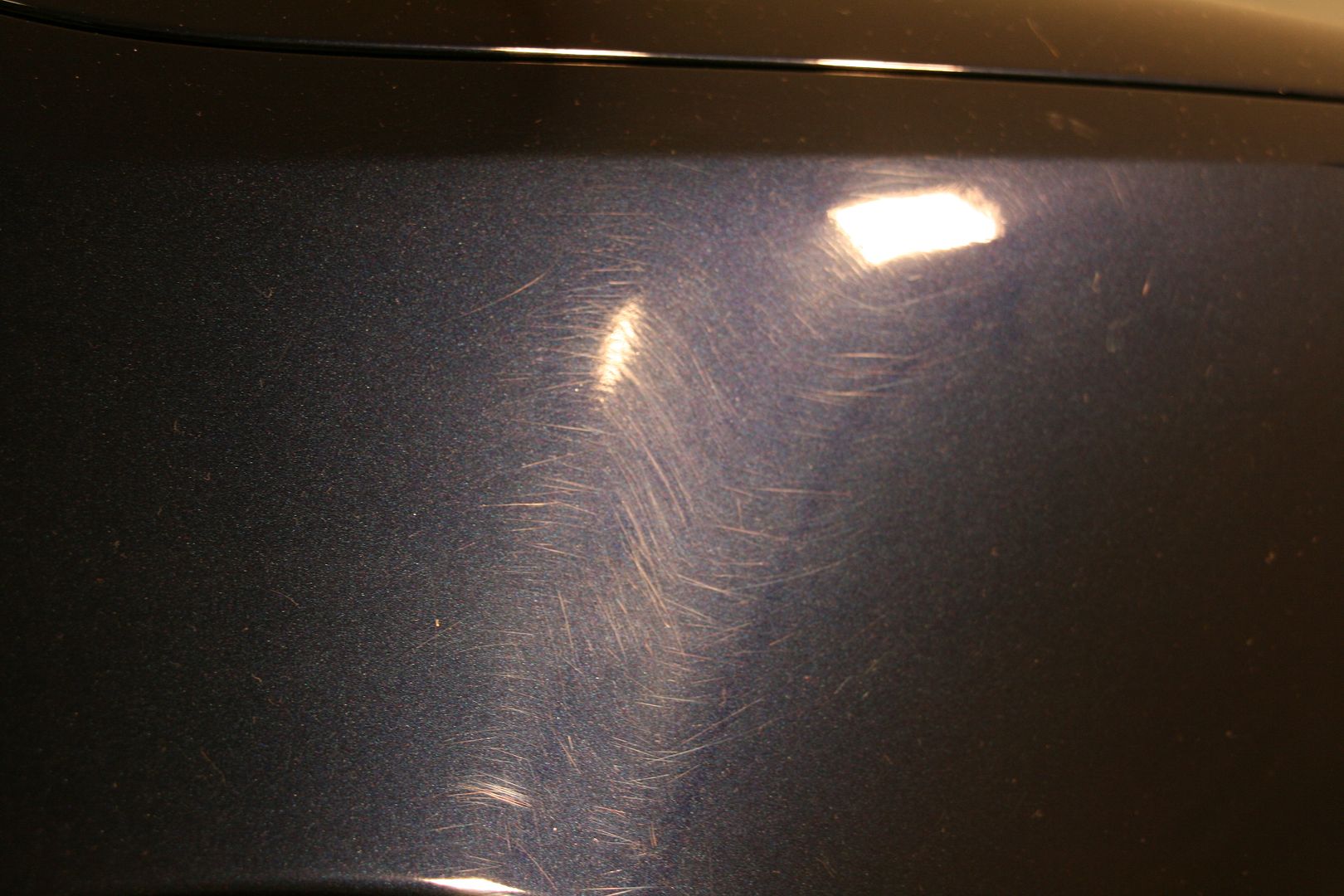 5.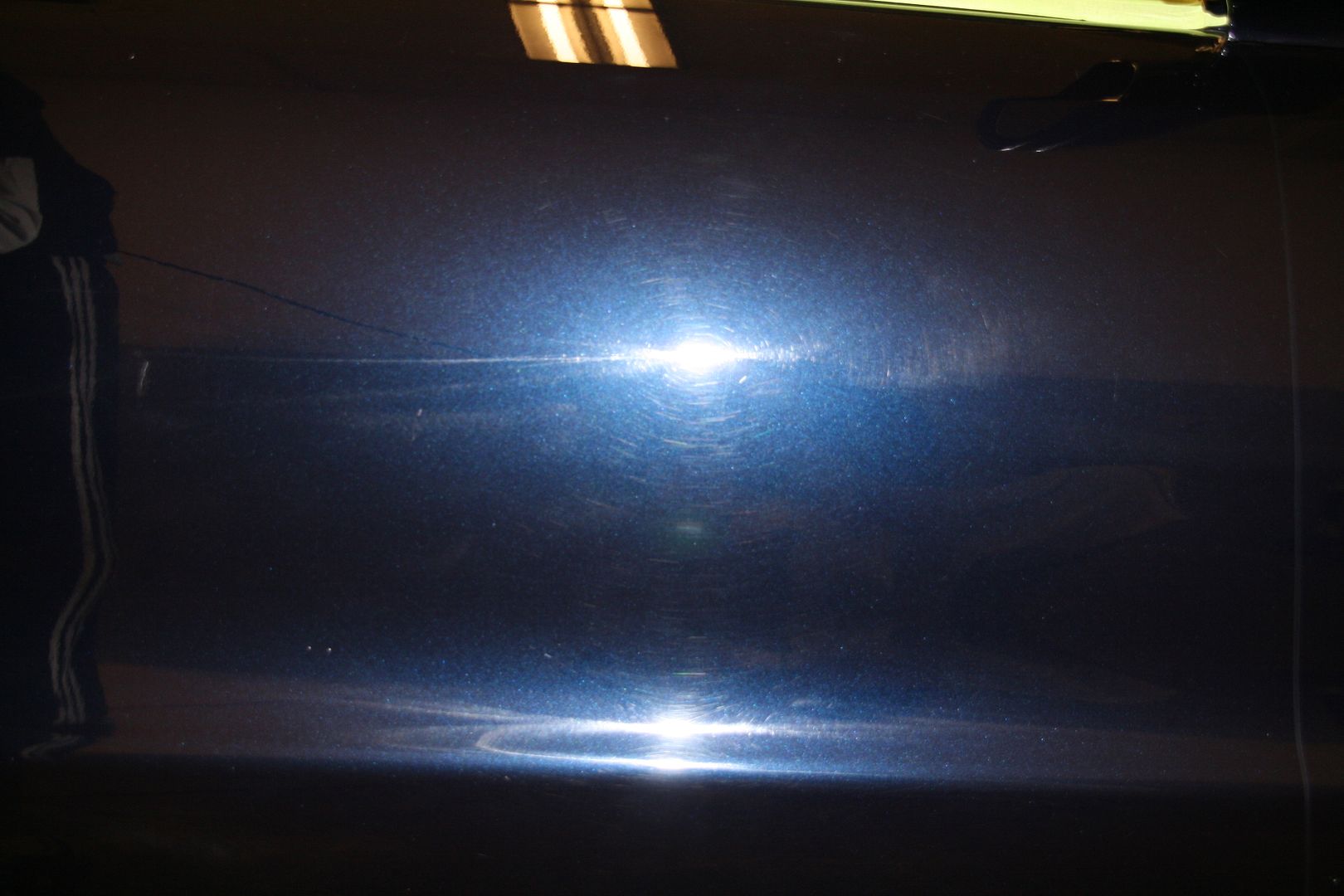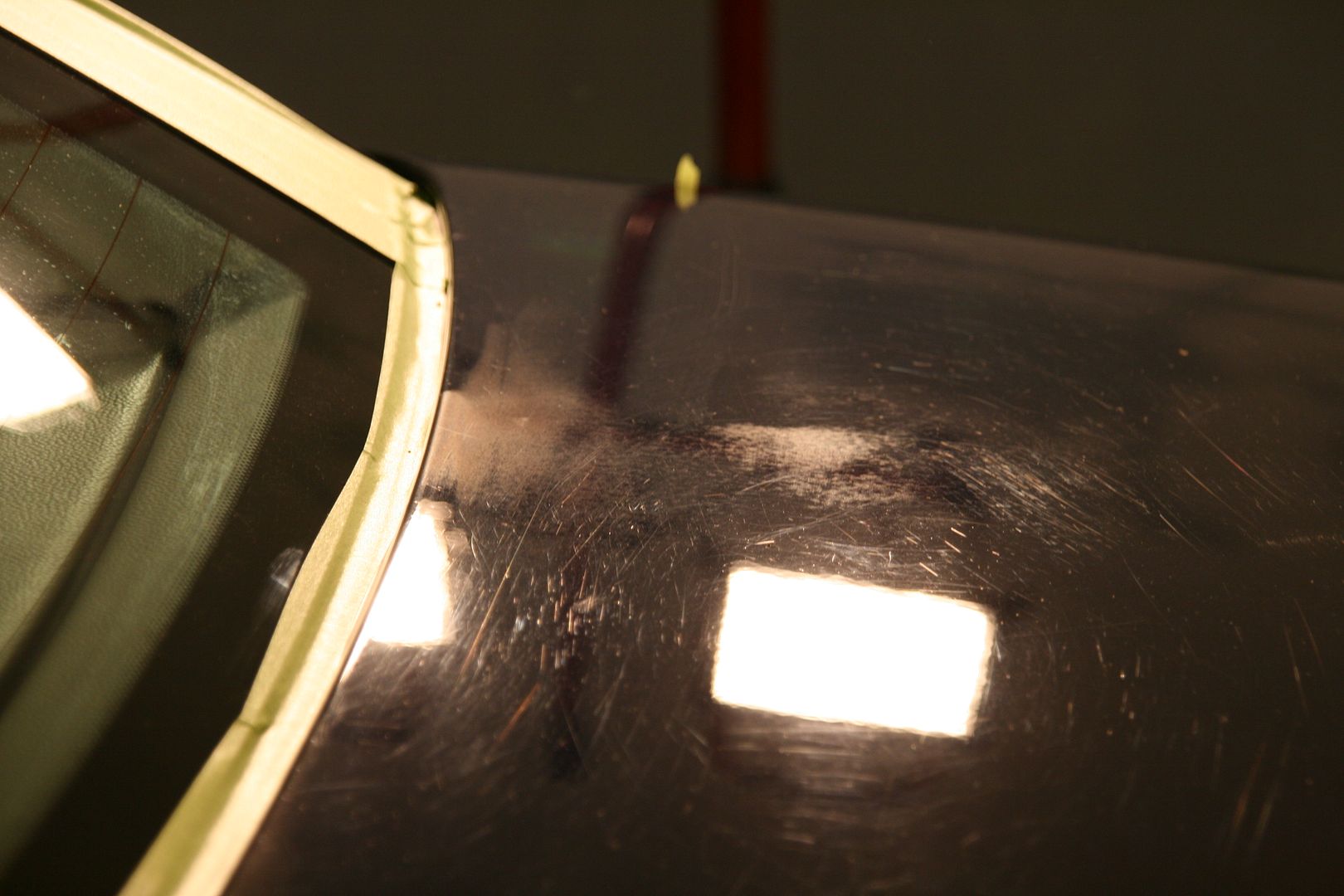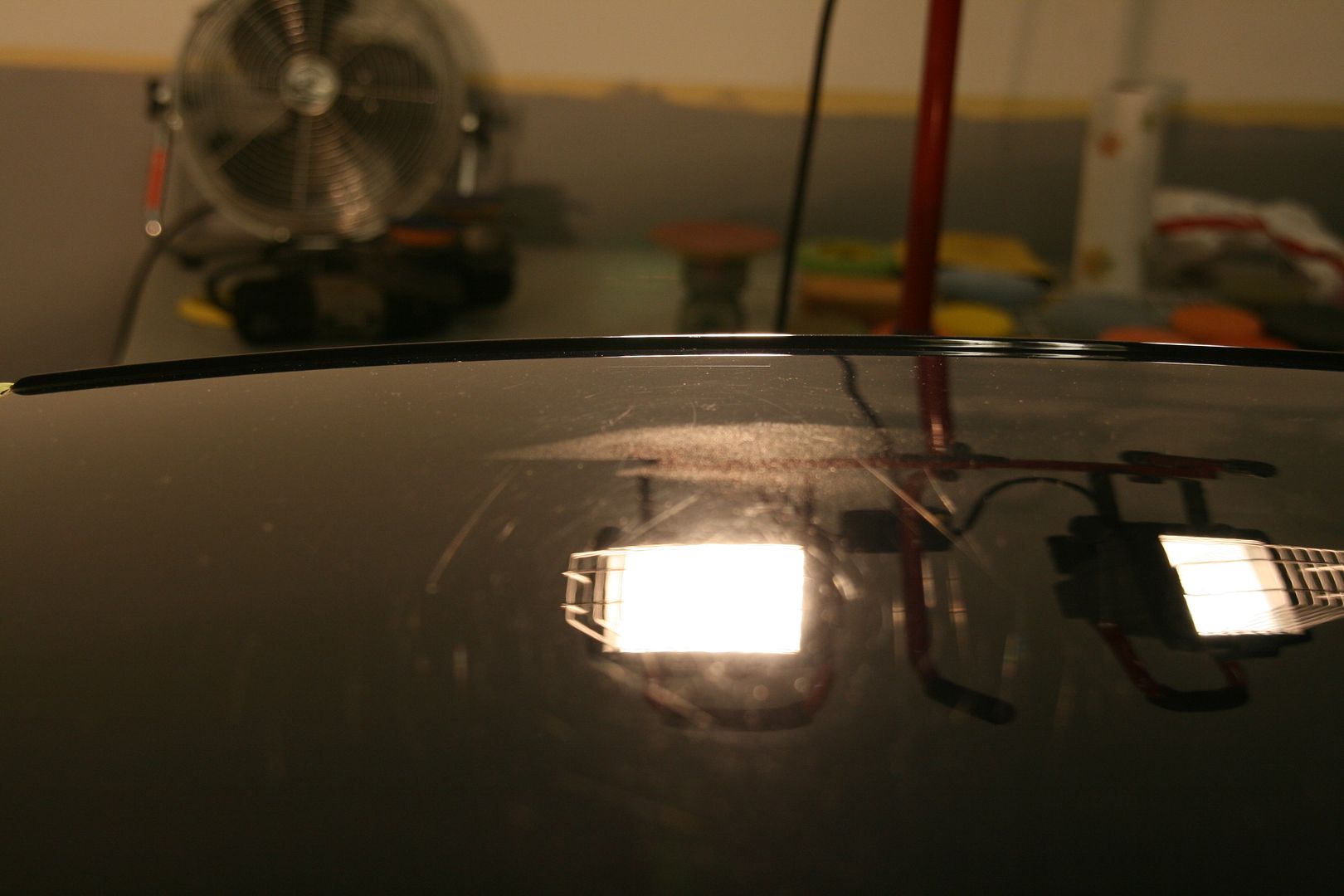 10.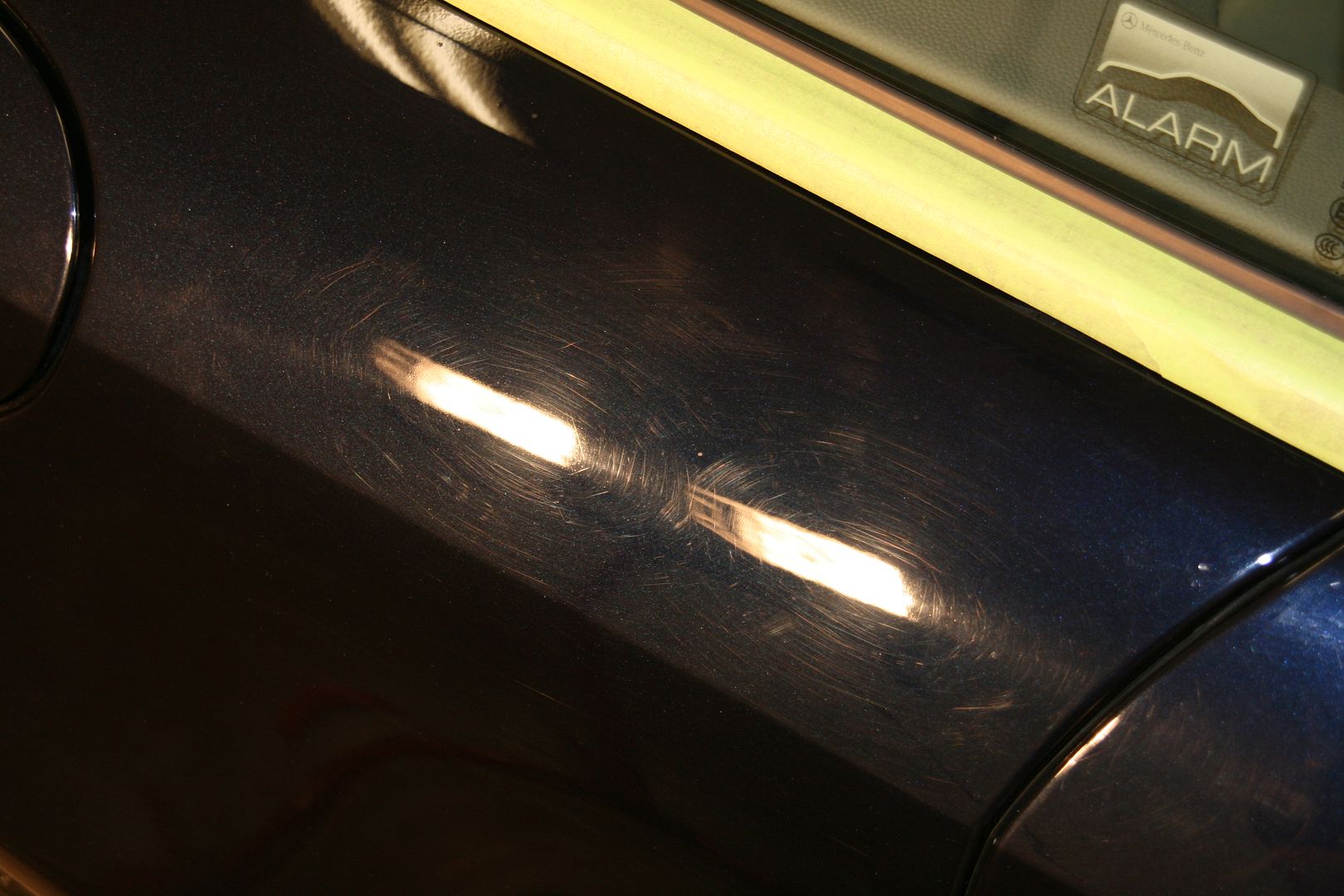 50/50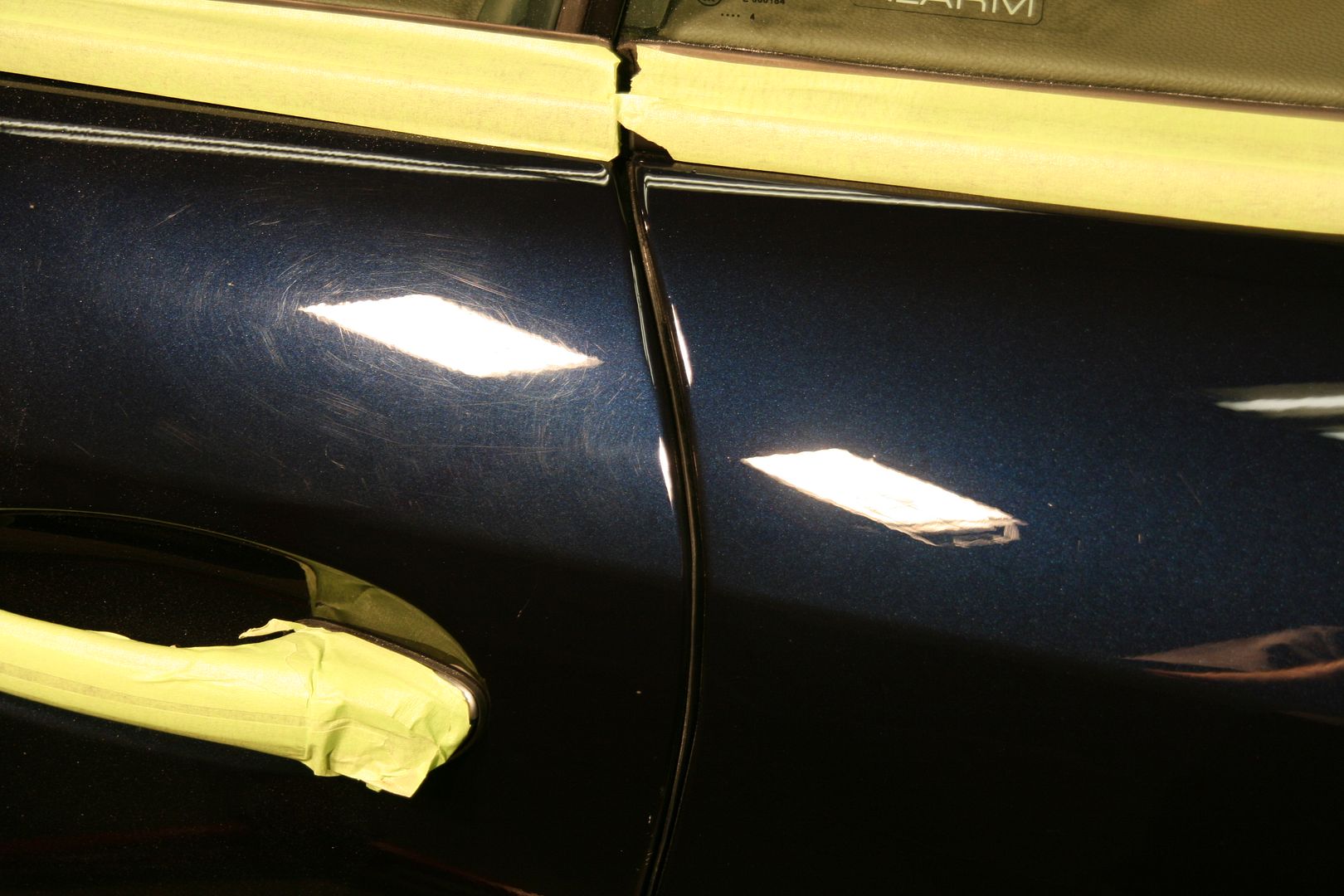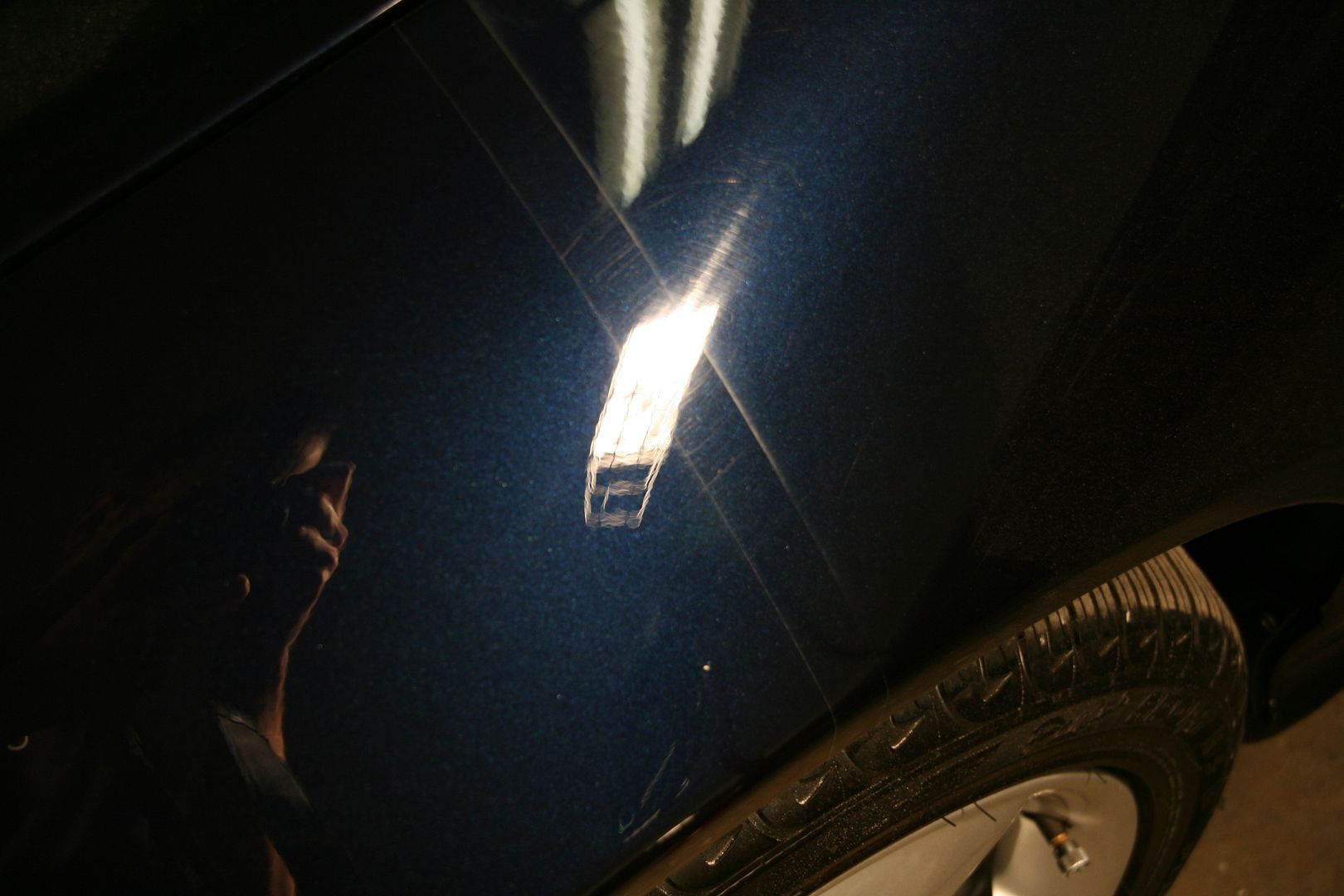 After polishing
15.