Back in November I picked up a new trailer and after a couple quick pulls with my truck (11 F250, 12" lift, 40's) I quickly decided that I needed something a little more sure footed. So I picked up a '14 F350 dually. Lariat with all options minus roof. Fell in love with this thing right from the get go, but of course I couldn't leave it alone. So the mods started all over again.
I apologize for the crummy pictures, I was a dumbass and never had the real camera with me during the process. If the weather will give me a break, I will get some quality pics of it.
Run down:
8" custom powder coated Rough Country 4 link lift
Rough Country dual steering stabalizer with brackets p/c'd to match suspension
Firestone loaded leveling bags in the rear. Custom mounted due to factory 5th wheel/goose neck hitch
38" Nitto Trail Grapplers on 24" American Force "Liberty" wheels
OLB dual roof mounts with dual 50" Zero Dark dual row LED Bars
40" dual row in grill and 20" dual row in the front bumper
Smitty Bilt M1 mesh grille
8K HID's
AMP Research power steps
Blue led's in grill, underbody etc
Paint matched grill surround and bumpers
Tinted tails and 3rd brake light
Custom painted rear Ford emblem
2wd front bumper valance
Tires from my buddies at Wheel Pros of OKC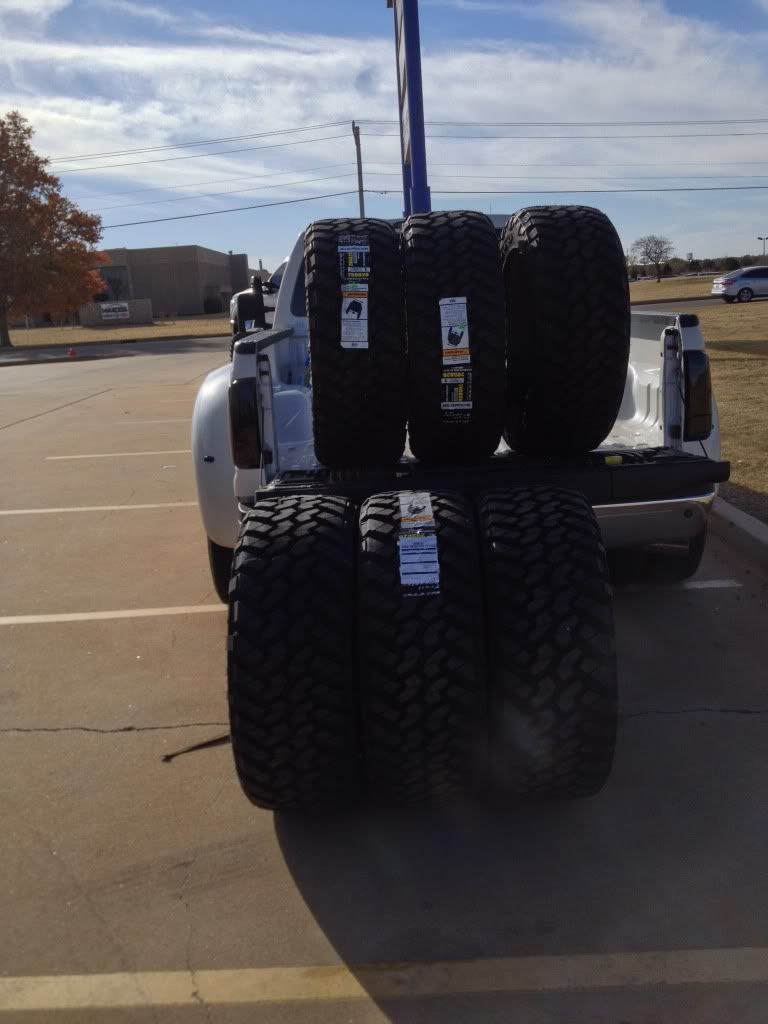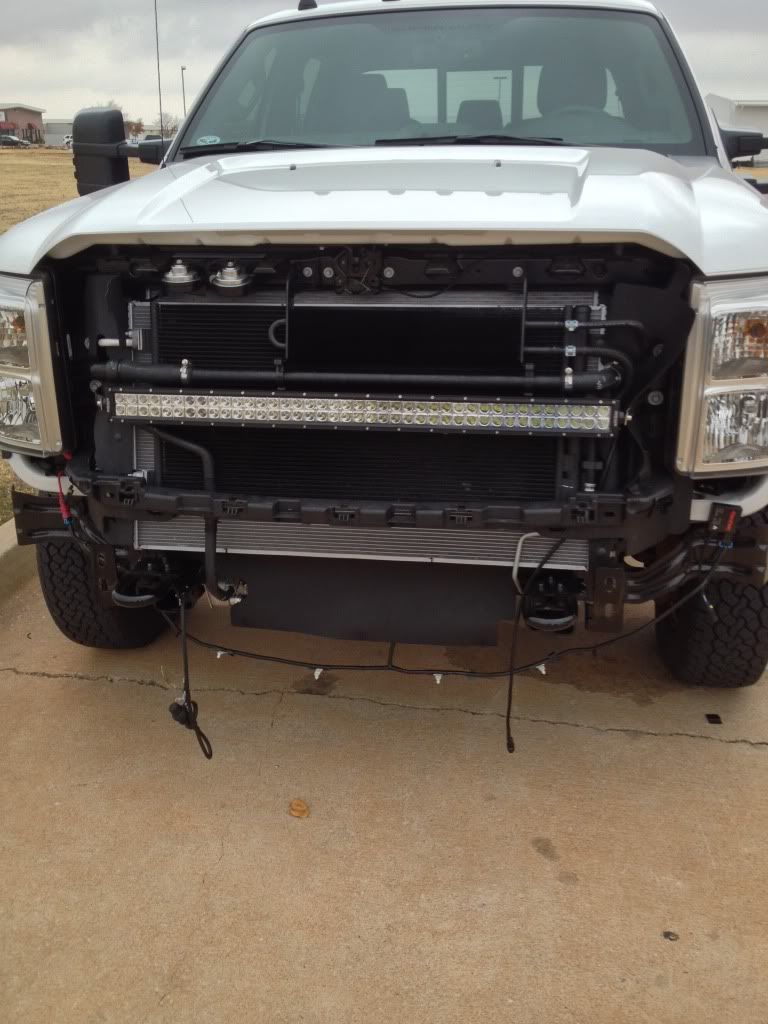 LED's wrapped around the inside grill shell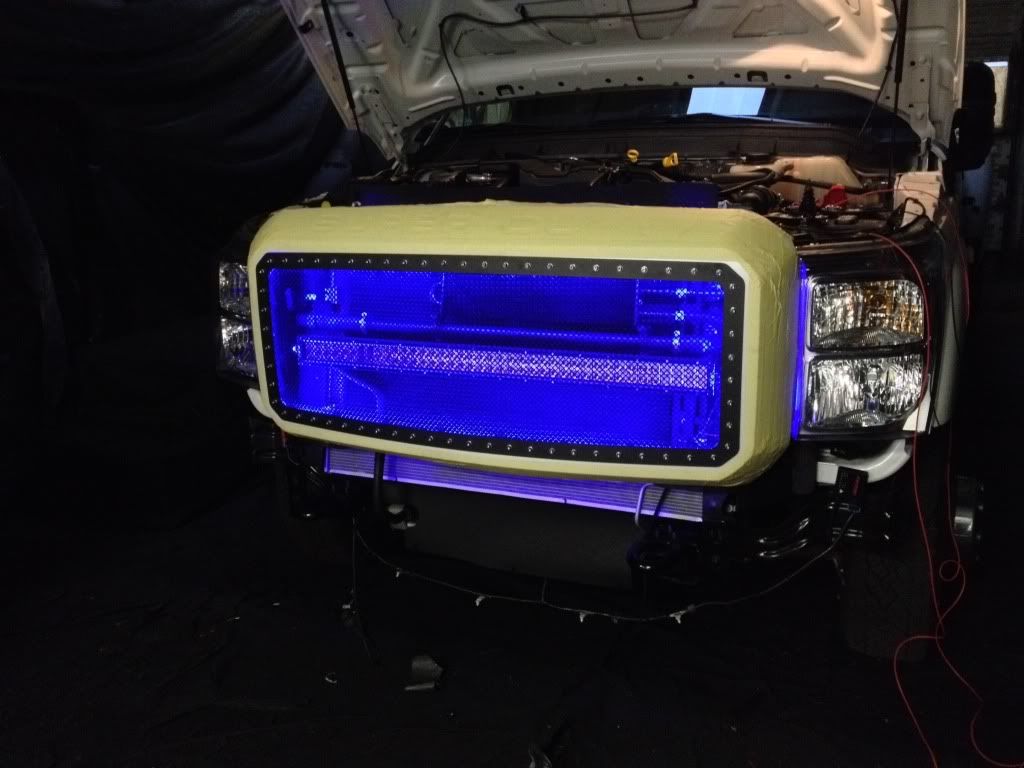 Custom powder coated suspension pieces
Knocking out the suspension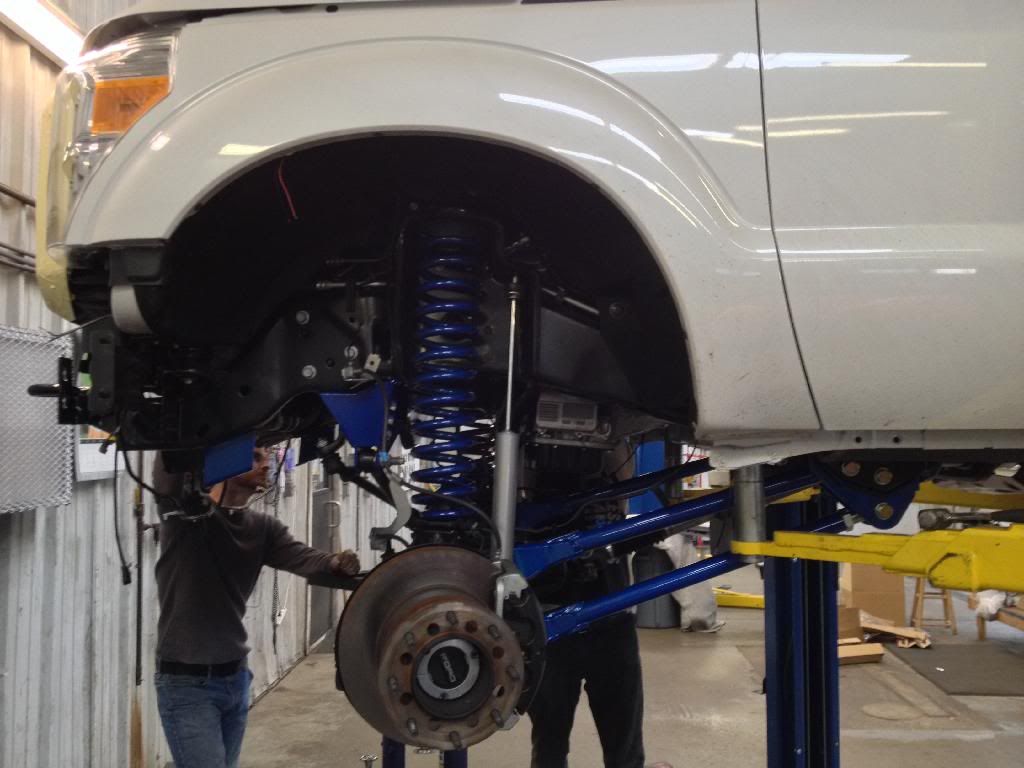 Gotta love cutting and welding on a sub 1k mile truck!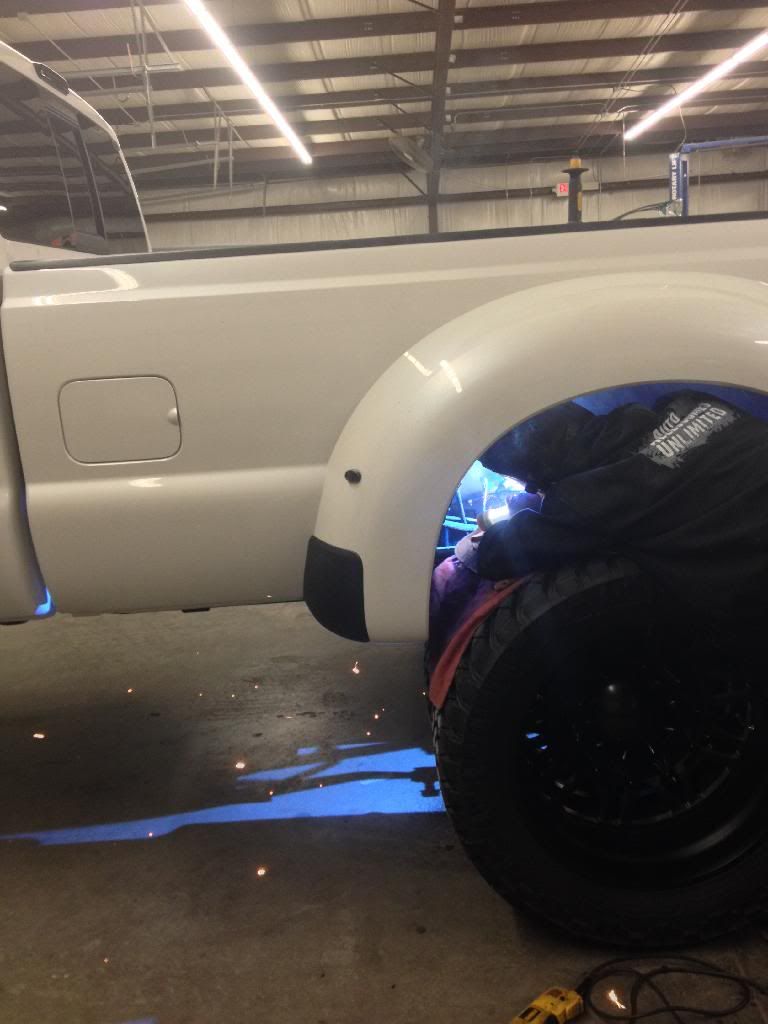 On the ground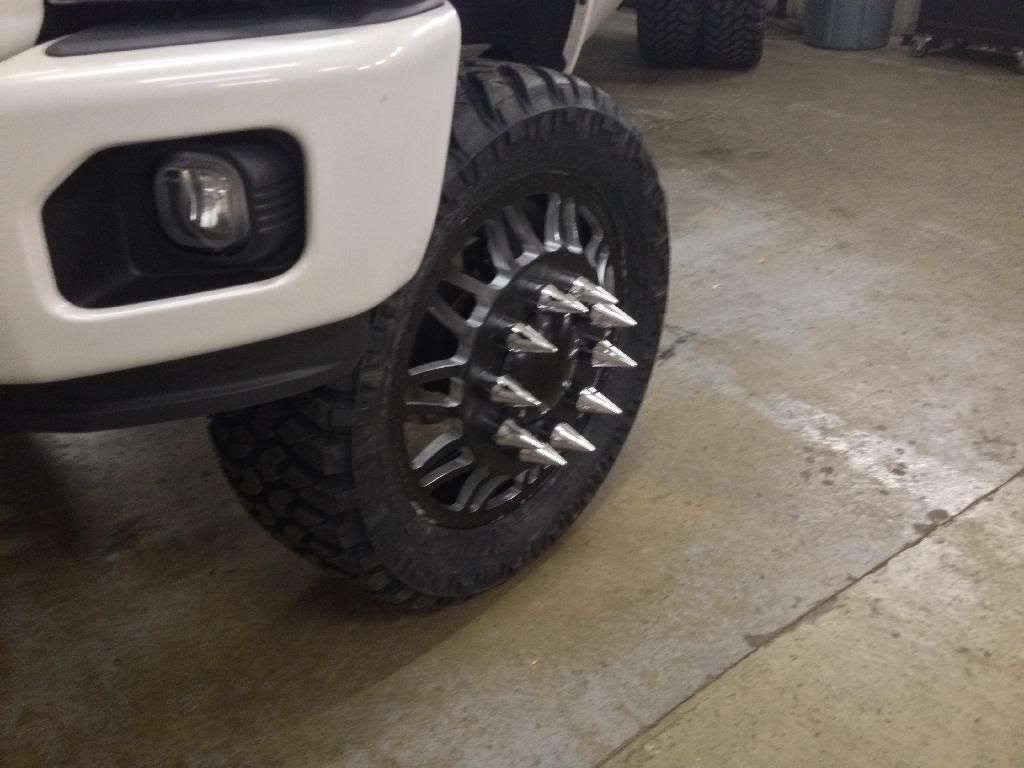 Still need to slap some more tint on it and remove the FX4 stickers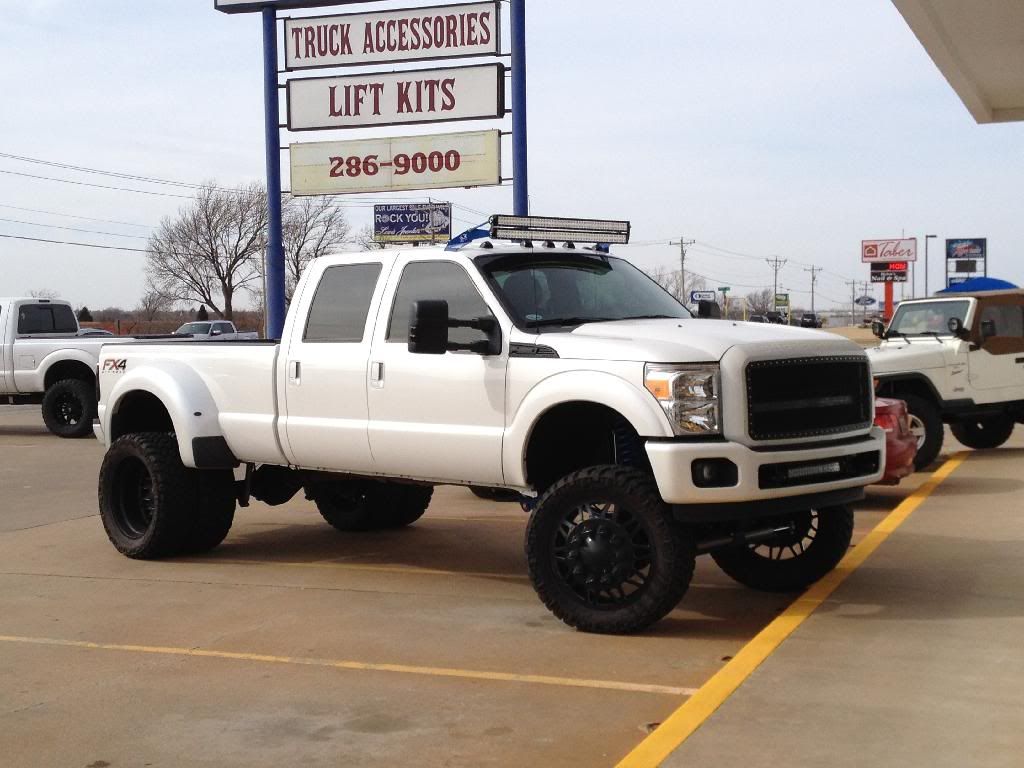 And hooked up to the new reason for building this truck. 32' Continental with spread axles, fully furnished yadda, yadda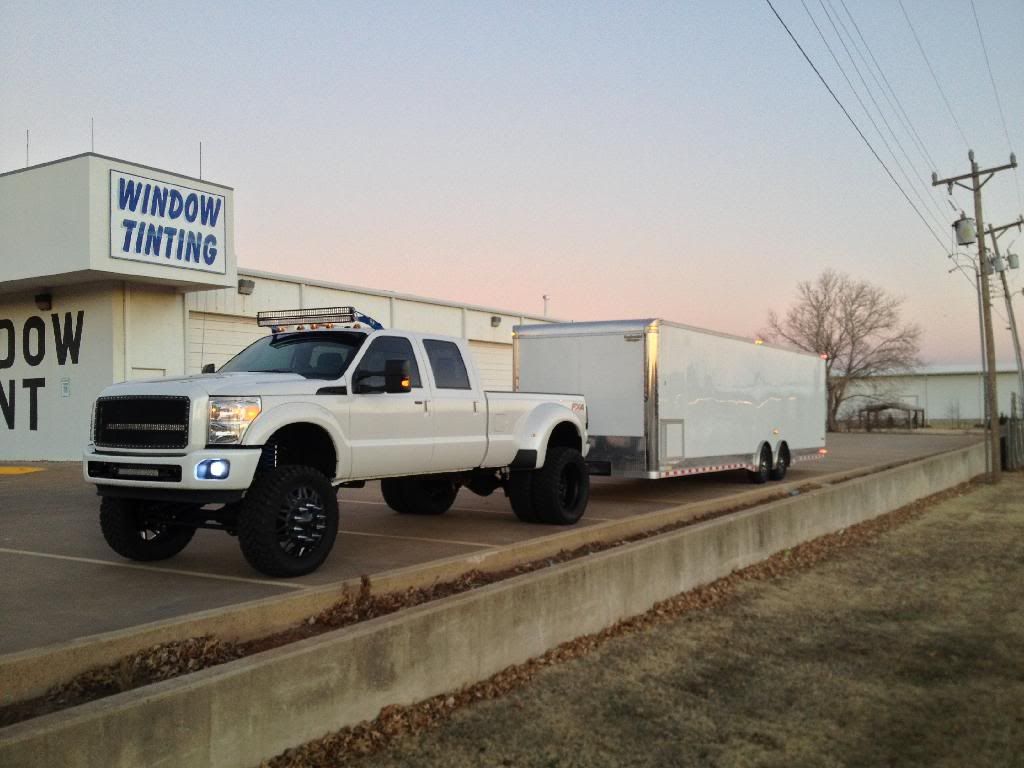 And not everyone's cup of tea, but I decided to do something a little different by using them.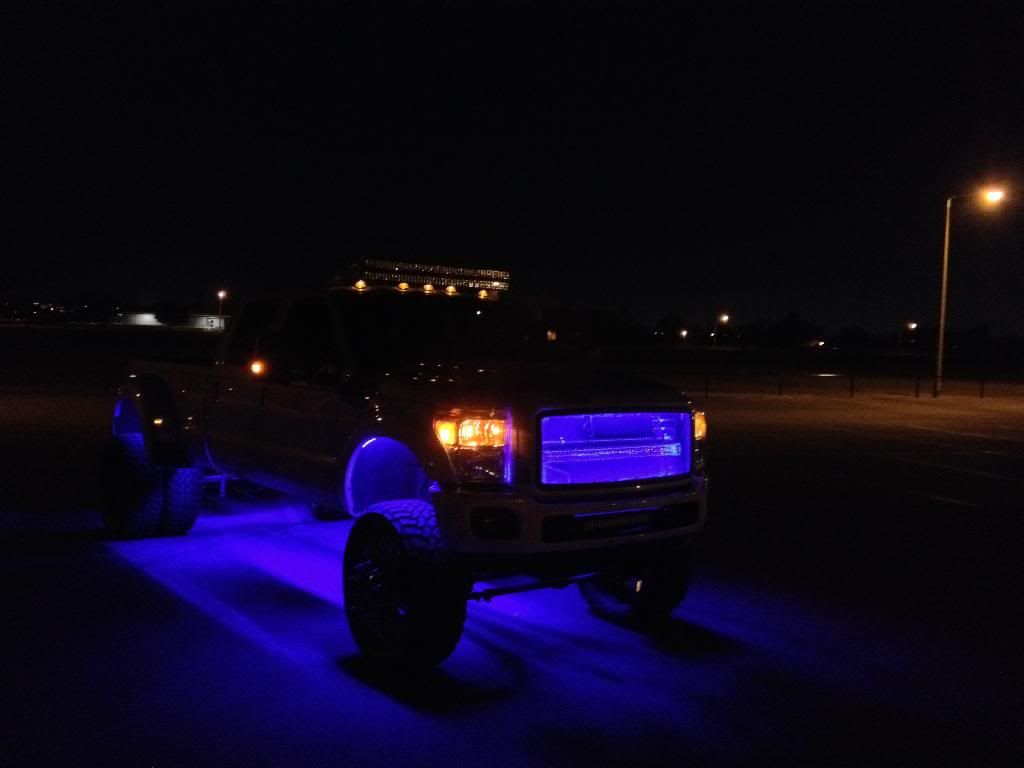 And with the Zombie killin' lights on