Discussion Starter
·
#1
·
Back in late '09 at the Texas Mile I saw SW's and Kyles UGR Gallardo TT's for the first time in person. To say I was impressed would be a vast understatement. The build quality was impeccable, OEM quality or better. If you have not seen one in person, you are missing out. They are truly a work of art. I knew then that I would have to have one. SW didn't have time at the mile to take me for a spin in his, so I had to wait until the TX Supra meet the following March to take my first ride in a UGR TT Gallardo. As soon as I saw SW at the meet, I was on him to get me that ride!! Of course he obliged, and we went out on the Mexican highway for a few quick blasts. His car had the 1000whp pump gas kit on it at the time. We were just on the pump gas setting and the car was just insane!! I have ridden in/driven some pretty fast cars, but this car took it to another level, as it drove like a STOCK car until you laid into it. No weird noises, no weird vibrations, no loud as hell exhaust, just a glorious V10 roar!! I was hooked!!
Fast forward to November '10. I conversed with Kevin at Underground and my good friend Peter Blach and told them that I had found two possible candidates for my project. One was a yellow '05 manual car with clear bonnet, power/heated seats and yellow calipers with only 2k miles. The other car was a 1 owner '05 Verde Ithaca Gallardo with 6k miles with clear bonnet, power/heated seats, and a new clutch. Both cars were priced about the same. Kevin told me hands down to get the Verde car. He said the color is by far his favorite of all the Lambo colors. I was hesitant, as I had never seen the color in person, but I trusted his choice on the matter.
Lucky for me the car was located in Oregon, where John Reed lives. He has been around these cars for over two years now, so it was a logical choice to have him inspect the car for me. I give John a call to see if he could check the car out for me. Being the great person he is, he promptly checked the car out for me and gave it the thumbs up. Another call to Kevin, and he had it picked up in a few days and on the road to Charlotte. I can't think John enough for checking the car out for me during his hectic schedule. I owe you a few beers John (or fruity drinks like what Kevin drinks :doh
.
I'm sure most of you have seen Peters build thread. We both had originally planned to get the stage 2.5 kit from UGR. Of course that all changed when he got his car there!! He has since decided to basically go "all" out now!!
At this time, I will be sticking to the stage 2.5. Hopefully 1250whp will be enough :rockon:. We will also be doing a custom E85 setup on my car, so that basically I will be on "kill" at all times. I believe this will be the first "go green" Gallardo as well!!
I will update this thread as much as possible throughout the build. I don't have too many pictures yet, as I have not even seen the car in person!!
Here are some pictures from purchase and loading it to get "the treatment".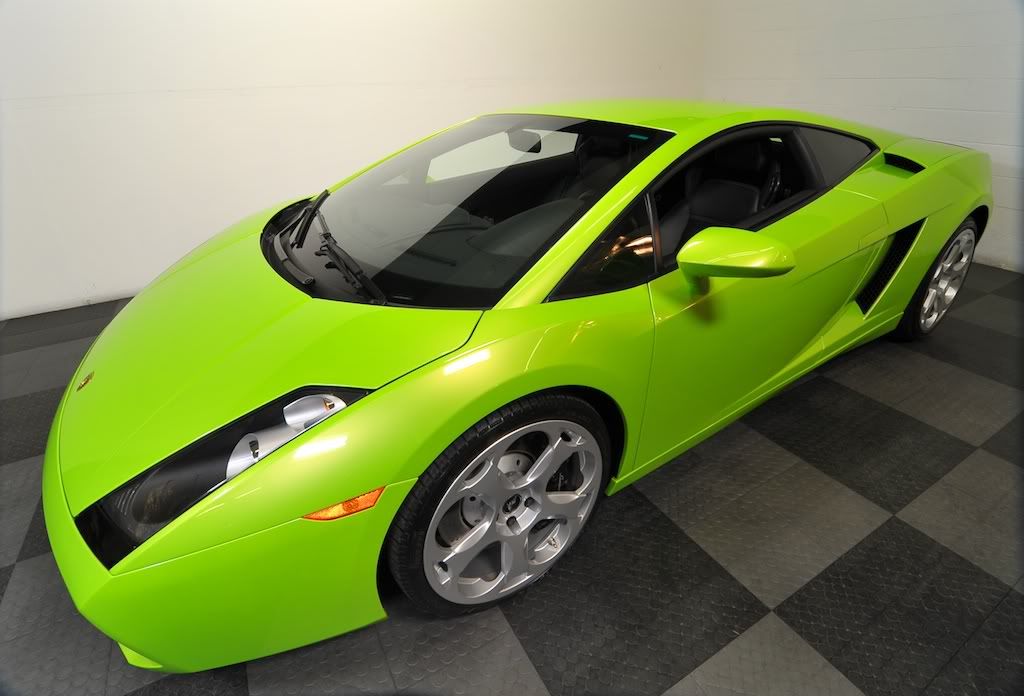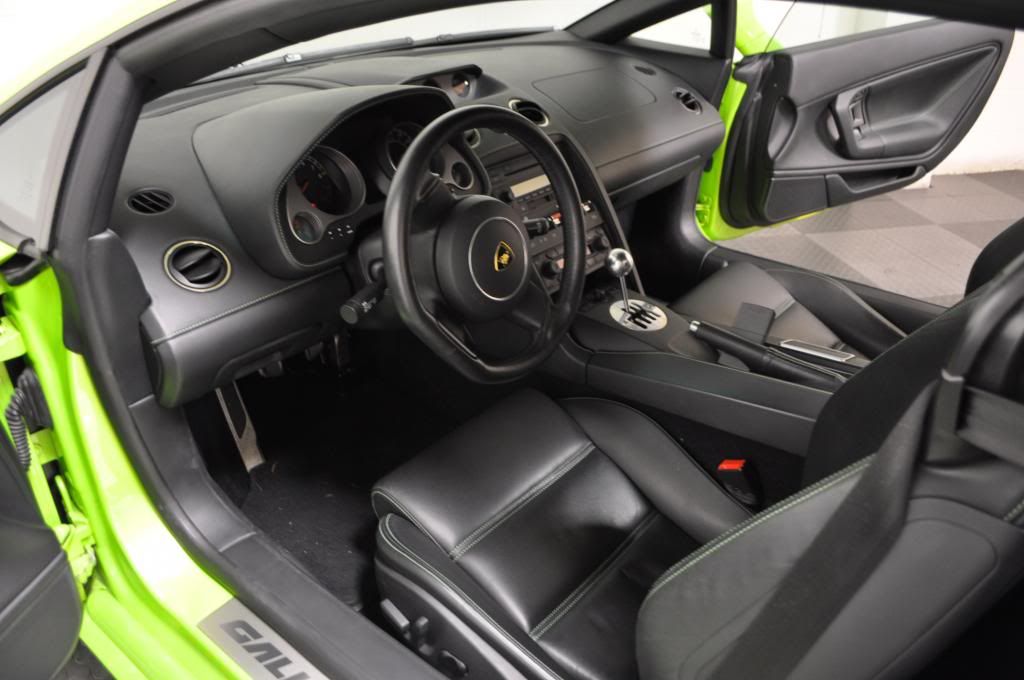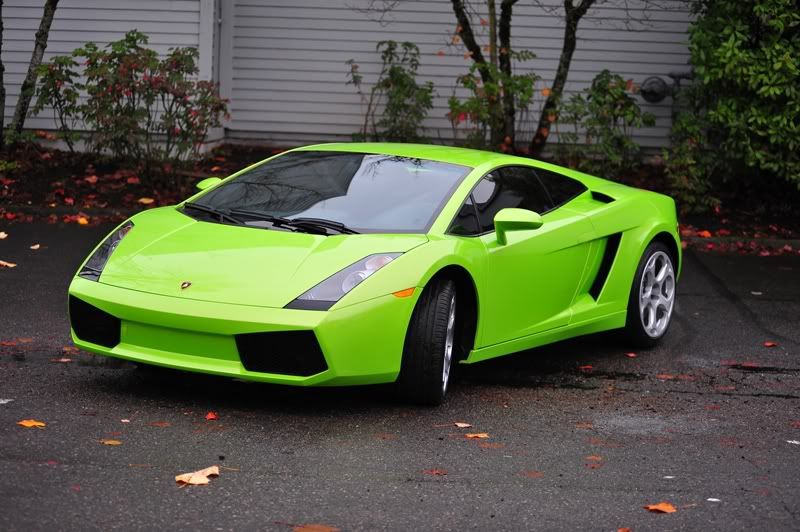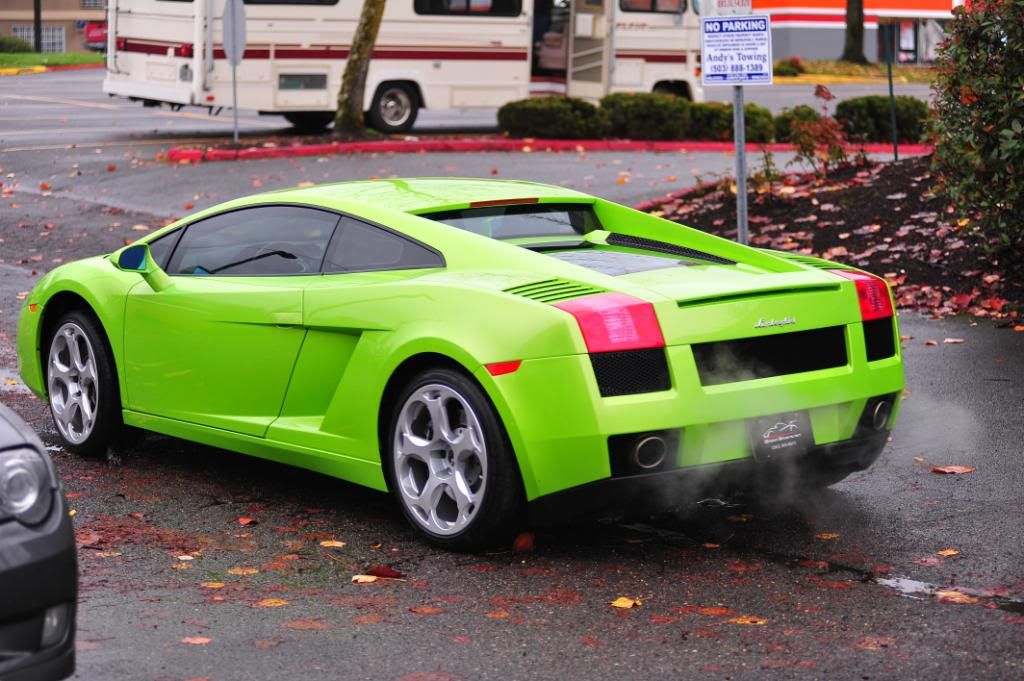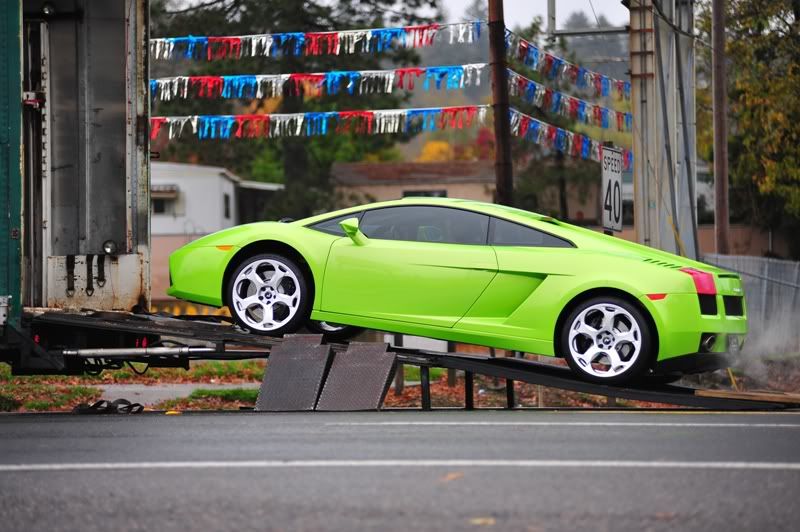 Here are some motorless pics!!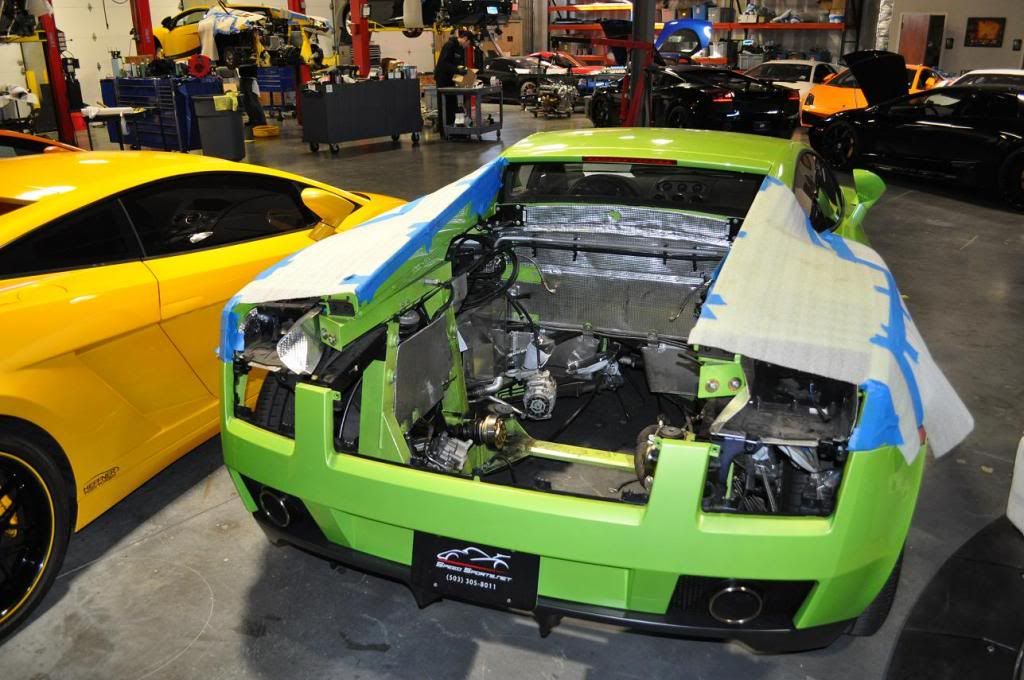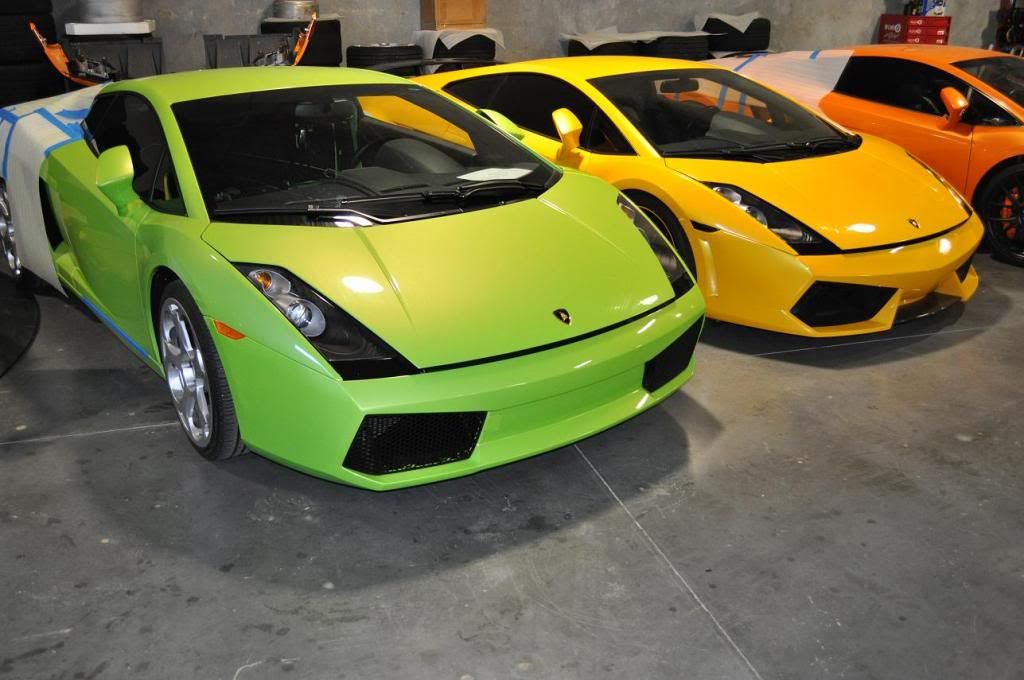 More updates to follow!!
Tim