PRICE DROP!!! $1250 I won't drop it again before it goes to fleabay!
Located in Sunny San Diego if someone local is interested, if not I have a box for it ready to go.
Up for sale my Apple retina Macbook pro. Specs:
-15.4" screen with so many pixels
-intel i7 2.3Gz Quad core (none of that dual core laptop junk)
-256GB ssd
-8gb ram
-1gb Geforce GT 650m
-Will include Apple magic mouse
Laptop is in great shape and will be wiped/returned to factory status for the purchaser. It was recently (2 months ago) serviced by Apple for the screen flickering issue the only way to fix the issue was to replace the entire clamshell and Logic board.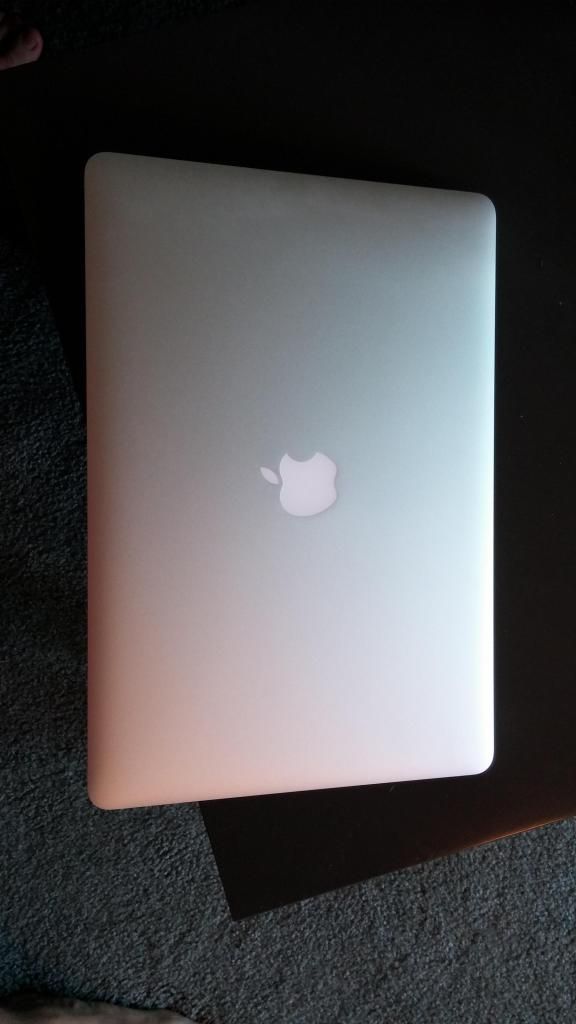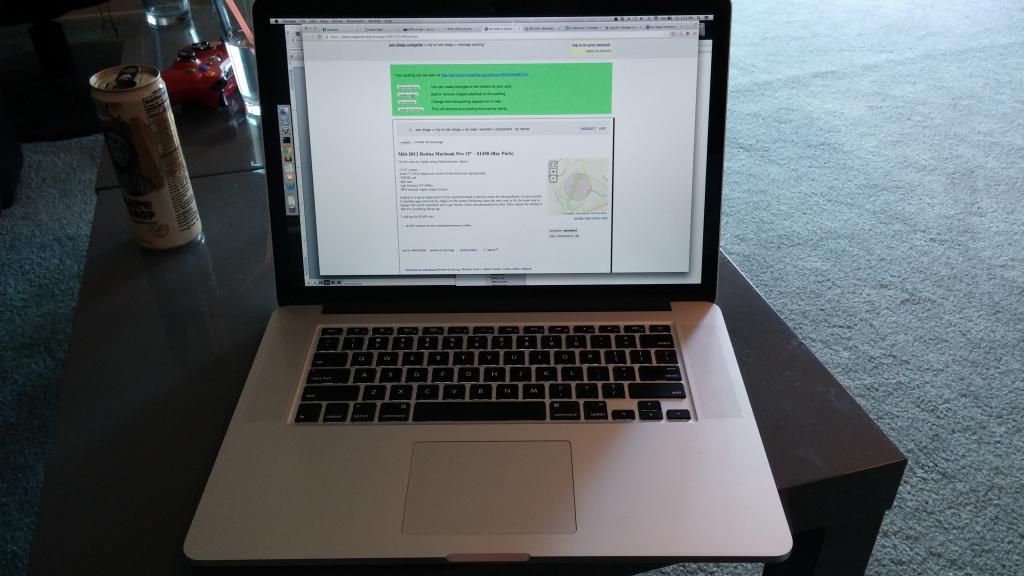 Looking for $1250 obo. Will work out shipping + PP fees with a serious buyer. Would consider a trade for a Surface Pro 3 + cash.