Panerai 190
The Watch: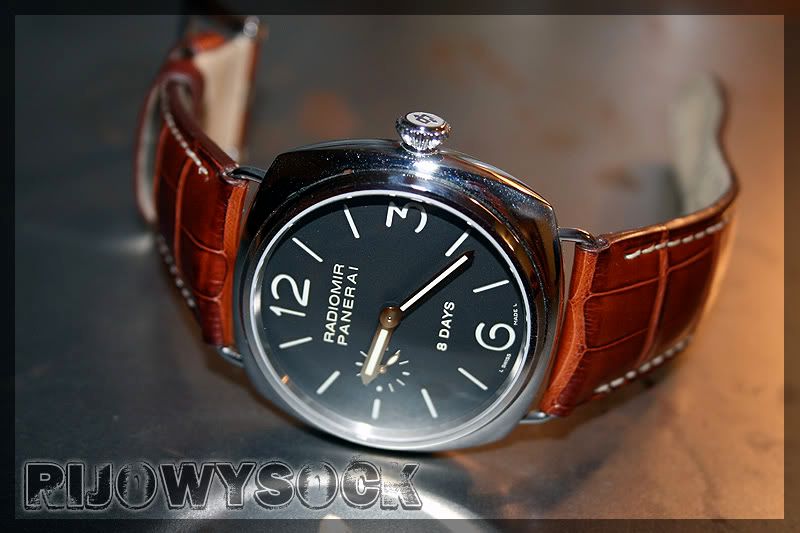 The 190 is a classic piece from panerai because of the use of JLC movement in their classic radiomir case. Watch measures 45mm across and has a similar thickness to the base radiomir models. Movement is the Panerai XIV (made by JLC as at cal 875), Manual Winding 8 day movement. Movement is run by a double barrel (the new in house 8 day movement is a triple barrel movement) some might say 3 barrels are better than 2, but on the contrary the JLC movement shows great attention to detail and use of less power for same accuracy... basically its less power but the same results, meaning less waste in energy.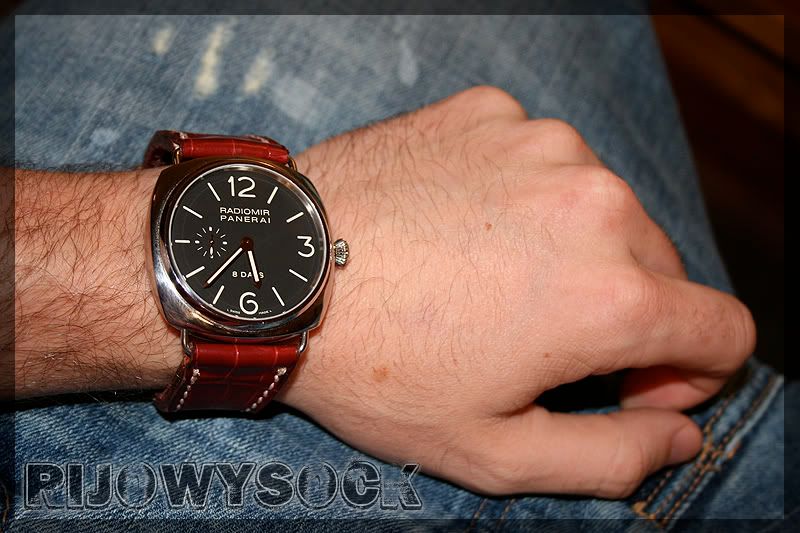 The movement was first designed as a 10 day movement but because the time keeping fluctuations in the 10 day period it was later "down tuned" into an 8 day movement... the Panerai 190 is most accurate in its first 8 days BUT when full wound will almost last a full 10 days (erratic time keeping near end)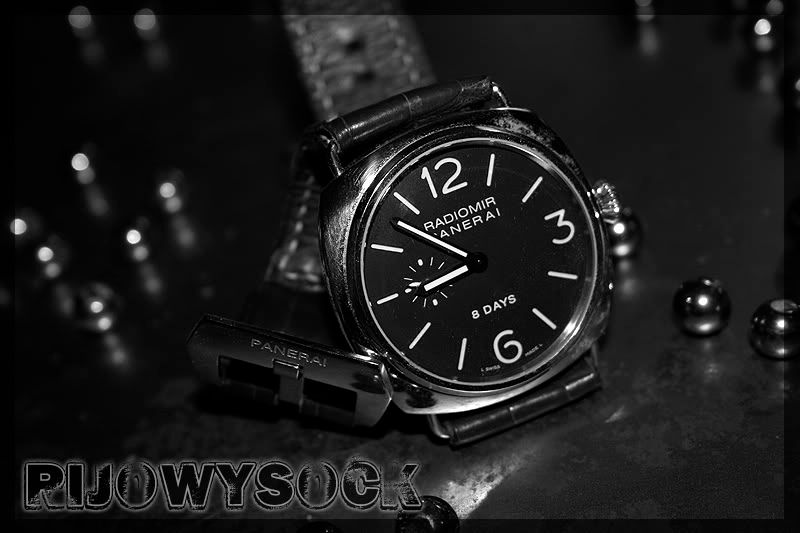 Watch incorporates only a time function (Seconds, minutes, hours) on dial side... and has a power reserve on the rear, rear is also decorated with classic Côtes de Geneve (geneva stripes). the Côtes de Geneve of the panerai 190 surpass the quality of Côtes de Geneve on any other panerai because JLC did the finishing on this movement... the lines are very crisp, without flaws and anglage looks great as well.
The dial of the 190 is typical panerai, very simple and elegant.. the Hands however are very uncommon for a panerai, and are done in Rose Gold.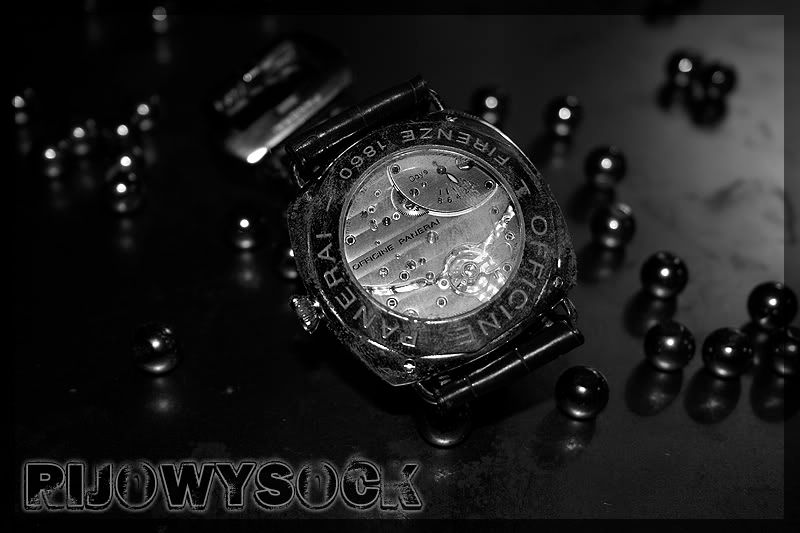 My Thoughts:
The panerai 190 is by far my favorite panerai, it brings the classic old rolex looks of the radiomir but also an uncommon high quality movement by JLC. The eight day function is very useful and puts the wearer at ease not having to wind the watch everyday like usual. Power reserve on back is my favorite as you never really "focus" on it... but when you remove the watch its a subtle reminder that you are wearing a manual wound watch and lets you know how much more time you have, as i stated above the movement is truely almost a 10 day movement so this gives you the ability to forget that its at 0 and it will still keep time within reason for a few more days.