Discussion Starter
•
#1
•
Maintain That Suede!
At MAcarbon we use genuine suede for our steering wheels. Suede is real leather as opposed to Alcantara which is a synthetic suede. to keep alcantara looking nice and clean, the best thing to use is water and a micro-fiber towel. Suede requires a little more work to clean and the more you keep clean and like Alcantara, and everything else on your car...it requires regular cleaning.
This MAcarbon McLaren 12c Steering wheels suede grips had seen better days as you can see by the wear on the left grip. When driven without gloves or maintenance the suede tends to get shiny from the oils, sweat and dirt on our hands. One way to prevent this is to always wear driving gloves...but most of us don't want to be "that guy".
the best way that we have found to keep the suede looking good and staying clean, is to clean it regularly with a suede eraser and brush.
The owner of this wheel sent it to us because he thought the suede was too far gone and wanted the grips redone. We cleaned the right grip on this wheel with a "Kiwi" brand suede eraser and brush and made it look like new again and it only took about 10 minutes. Suede is very durable but like anything else...it just has to be maintained to stay looking good.
Customer's MAcarbon McLaren wheel, before cleaning the suede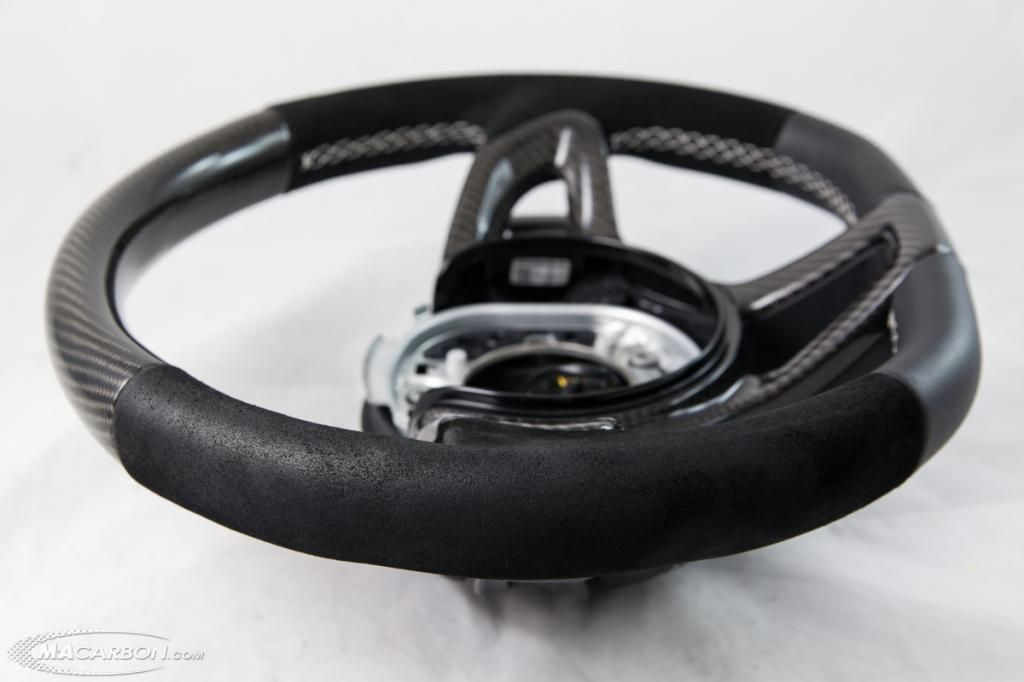 Customer's MAcarbon McLaren wheel with only the right grip cleaned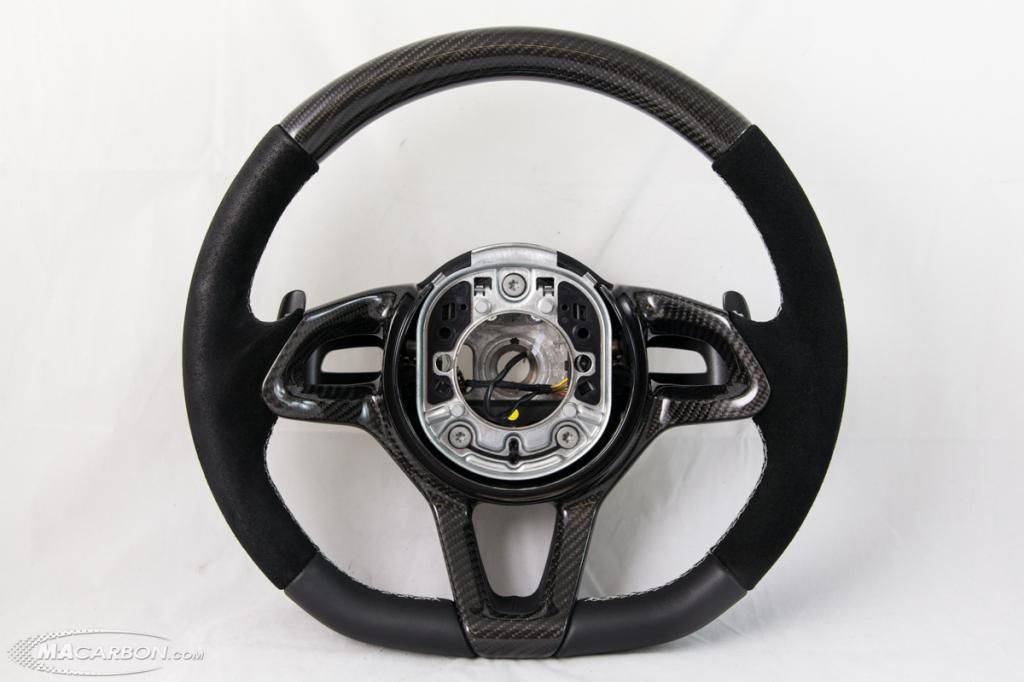 Customer's MAcarbon McLaren wheel, after cleaning the suede