Discussion Starter
•
#1
•
*
Summer is almost here, and what better way to get ready than to spruce up the toy hauler?! OK ok we know, this may not exactly be the toy hauler you're used to but with 750HP and a something under the hood that makes a crazy whining noise this Shelby F150 Super Snake has the power to do pretty much anything!
*
To make sure we're able to stop all those ponies and of course the party-barge-pontoon that'll surely be strapped behind this bad boy, a set of whopping 8 PISTON front Brembo Brakes were added courtesy of our friends over at Race Technologies. From there we knew the wheels needed changing, because, well frankly the stock wheels wouldn't clear the massive new calipers. Reaching out to HRE about new products we found a perfect match in the all new S267H. With the clean lines and the twisted geometry we're familiar with from the rest of the S2 line, the 267 was the perfect match for this supercharged pavement destroyer.
Available for all 6-lug trucks and SUV's in 20-22" and 24", we're excited to see what some of our truck owning customers can come up with! *Let us know what you think by commenting below.
Wheel Specs:
All-New HRE S267H
Size: 24"x10.5"
Finish: Brushed Titanium Face // Brushed Dark Clear Lips*
Tires: Pirelli Scoprion Zero
Tire Size: 305/35/24

Brakes: Brembo 8 Piston Front // 4 Piston Rear GT Kit]
Contact us for details, availability, and pricing on HRE Wheels, Pirelli Tires, & Brembo Brake Kits.*
*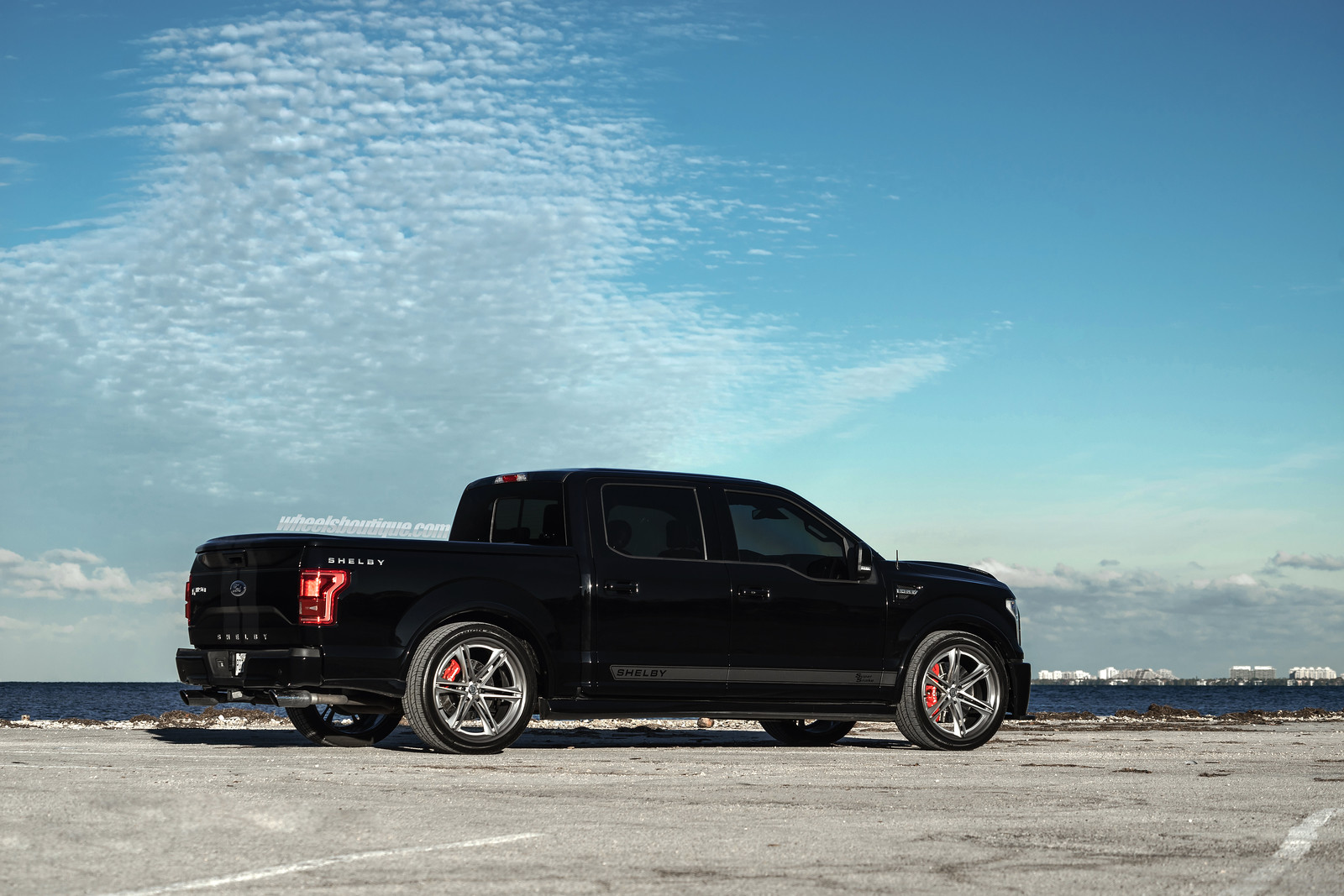 For more photos of this vehicle visit:
Ford – Wheels Boutique
​