Discussion Starter
·
#1
·
Greubel Forsey's Purity of Purpose: Part One of Three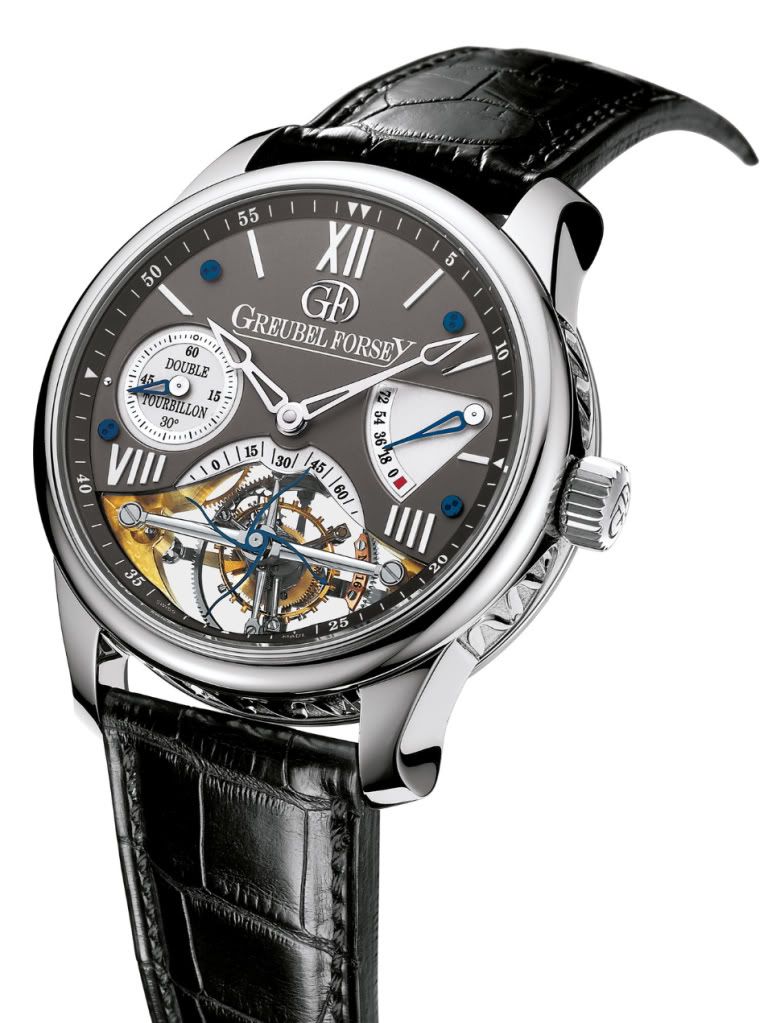 From the moment I first laid eyes on a photo of the Greubel Forsey Double Tourbillon 30 Degree Vision, it was love at first sight. Not a fleeting, superficial love, but rather, a profound, intense and enduring love. As I researched the men behind the watch, their guiding principles and approach to horology, and the technical sophistication of their movements, my admiration and reverence intensified. A couple of years later, I saw one in the metal, and the depth of my already fervent veneration grew exponentially. No other watch before, nor since, has had such a powerful affect on me. This piece has represented my ultimate grail for several years without interruption or challenge. That being said, acquiring this grail of grails was slightly more involved than a quick trip to the local mall and, therefore, notwithstanding my deep rooted passion and esteem, the watch remained an elusive dream . . . until recently.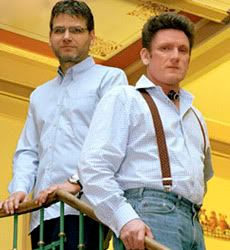 "We chose to concentrate initially on tourbillons as we felt that as there had been relatively little experimentation and innovation in that field in relation to wristwatches, we had a good chance of discovering and contributing something new."
~ Steven Forsey
With the recent deluge of tourbillons in the marketplace, the fundamental purpose and goal of the tourbillon has been diluted and lost in the fray. The tourbillon was once a useful and pragmatic feature that evolved out of necessity and was designed to enhance the performance of a watch. Yet, in recent times, many companies have employed the tourbillon (frequently outsourced) primarily, if not exclusively, for aesthetic purposes, hoping to draw in potential buyers with its mesmerizing constant circular motion.
I must concede that I, like many, find the appearance of a well executed tourbillon visually alluring. That being said, what distinguishes Greubel Forsey from many modern day watch companies is that they employ the tourbillon for its performance advantages (which they have proven) and, equally important, they have improved upon existing tourbillon technology. Greubel Forsey saw the tourbillon as an underdeveloped complication, for which there was much room for advancement, with the ultimate goal being improved time keeping. During their six years in business, Greubel Forsey has advanced the tourbillon to new levels of sophistication and performance and, in the process, produced several extraordinary time pieces.
This begs an important question: Do modern day mechanical watches really need improved performance or, in general, are they sufficiently accurate without the aid of a well executed and properly employed tourbillon. In my humble opinion, it is the later. In my experience, present day mechanical watches are more than sufficiently accurate without incorporating a tourbillon.
So why then have I exalted Greubel Forsey's emphasis on the performance advantages of tourbillons if I think these performance advantages are largely unnecessary? For me, it's a matter of intention and the purity of their approach. While their performance improvements may not be necessary, the fact that Greubel Forsey is guided by a genuine desire to advance movement technology and accuracy evidences a pure and honorable intention that has become something of a rarity in modern horology. Many watch manufacturers have focused their efforts primarily on aesthetic design, with a never ending barrage of novel ways to display time. For these companies, tourbillons are nothing more than a design element. Louis Breguet would turn over in his grave if he learned what had happened to his beloved tourbillon. Conversely, Greubel Forsey endeavored to improve the operation and affect of the tourbillon. Breguet would stand up and applaud if he learned of Greubel Forsey's efforts. That, in a nutshell, is why I exalt Greubel Forsey, even though their advancements are arguably superfluous. They have honored the intent of the complication and pursued their movements with a purity of purpose that is praiseworthy!
Does this mean I am unaffected by the aesthetic qualities of a tourbillon? Absolutely not! I love the mesmerizing appearance of a well executed tourbillon, even if only a design element. That being said, I appreciate a tourbillon considerably more if employed with a purity of purpose that Breguet would approve of. Lets call it the Breguet Litmus Test ("BLT"). In my opinion, Greubel Forsey epitomizes the BLT.
Greubel Forsey is a hybrid of watch makers and inventors. In order to create their new inventions and ground breaking movements, they have developed a unique and proprietary program known as Experimental Watch Technology ("EWT"). Greubel Forsey uses their state of the art EWT laboratory to continually experiment, test and validate their ingenuous advancements to every facet of watch technology. Every new Greubel Forsey movement goes through several years of testing and refinement before it is released for public consumption.

Greubel Forsey's enduring focus on technical advancement is matched only by its unwavering commitment to exquisite hand finishing. In this regard, they are something of a dichotomy. On the one hand, their EWT platform is a testament to the modern world of watch making, employing, among other things, state of the art computer design. On the other hand, Greubel Forsey has shunned modern machine finishing, and has instead retained many of the "old world" hand finishing techniques that some might deem obsolete.
At first glance, the gold frosting (common for English and French watches made during the 18th and 19th centuries) might appear rather banal in comparison to certain highly decorated movements. However, the deceptively simple gold frosting is, in reality, far more complicated than the more intricate looking Cotes de Geneve. Gold frosting requires two separate finishes; once before the gold frosting is applied and again afterwards. Essentially every component of a Greubel Forsey watch is finished by hand. A single tourbillon bridge requires twelve hours of hand finishing.
Part Two follows . . .