Discussion Starter
•
#1
•
hey everyone,
State of Stance, ISS Forged, and Vision Autos will be hosting a fundraiser car show at FIU University Campus (Modesto A. Maidique Campus)
the event is to raise money for the FIU Society of Automotive Engineers (SAE) Formula Racing Team
We are raising the money to build and compete in the 2012 Worldwide FSAE competition in Michigan and California
HELP SUPPORT THE ENGINEERS THAT WILL SOON DESIGN AND BUILD THE SUPERCARS OF THE FUTURE!!!
i hope everyone can come out and support us
there will be great cars (strict rules against burnt rice with security on site to deal with it!!!)
Food Trucks
and Music
heres the event info:
January 14th, 2012
10am - 6pm
ALL fees and costs are donations to help the team get to competition
the entrance fee:
$10 for your car and the driver
$5 per person entry
Vendor packages available starting from $100, please PM for more info
all vendors are welcome! car related or not!
ALL EXTRA DONATIONS WILL BE GREATLY APPRECIATED!!
WE ALSO HAVE SPONSORSHIP PACKAGES FOR THE TEAM, PLEASE CONTACT ME FOR MORE INFO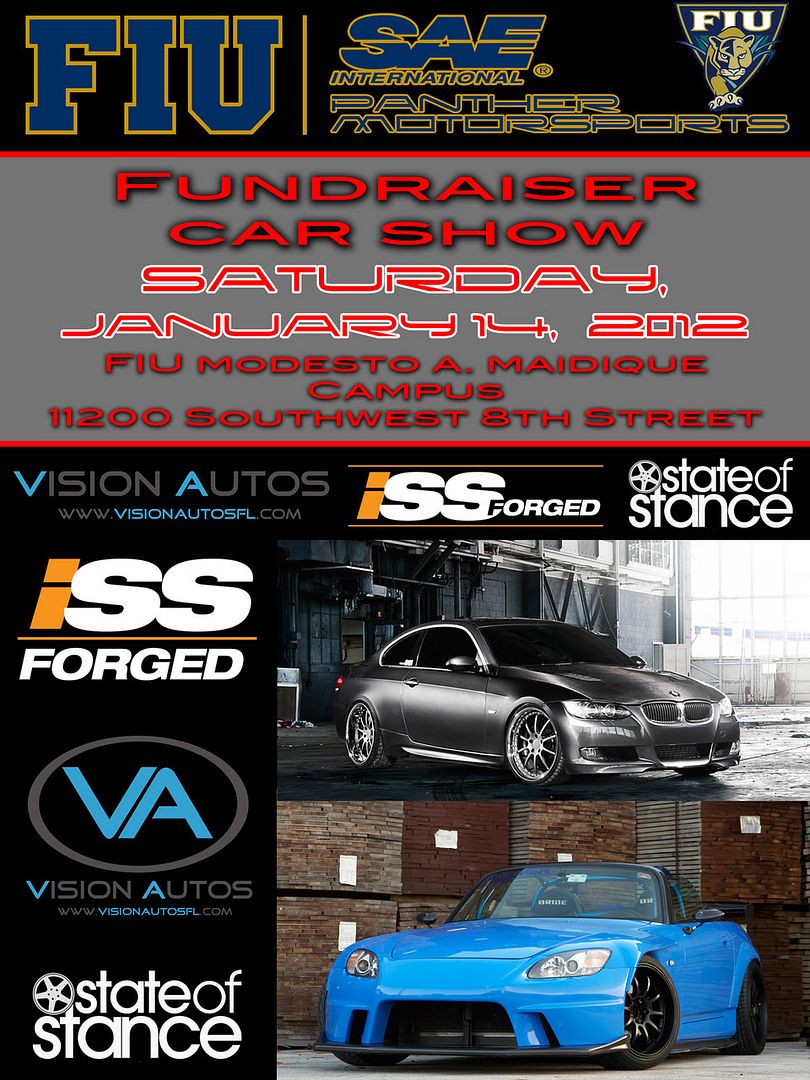 [/QUOTE]