Discussion Starter
•
#1
•
I attended last Thursday night's "Collector's GTG Los Angeles" dinner event hosted by Feldmar Watch Company and Maurice Lacroix and what a night! Definitely one of the most fun and informative watch-related nights I've ever had.
First of all, special thanks to Scott Meller and his Feldmar team for having us at his recently renovated beautiful store on Pico in Los Angeles. His staff was very friendly and knowledgeable… and the recently renovated store is just amazing. If you have not been there recently, I definitely recommend it. The variety of brands and models available is top-notch.
Check out the new displays! And the best part, we had dinner right in the middle of their show floor surrounded by watches. Only a true WIS can appreciate that feeling .
The night started with some scotch whiskey tasting by The Glenlivet. We were able to taste 12, 15, 21, and even 25 year old scotch! The presenter also gave us a nice history lesson on the origin of the brand and a quick scotch whiskey 101. Admittedly not a scotch whiskey connoisseur, I must say that I still very well enjoyed this portion of the night as it was very informative and fun.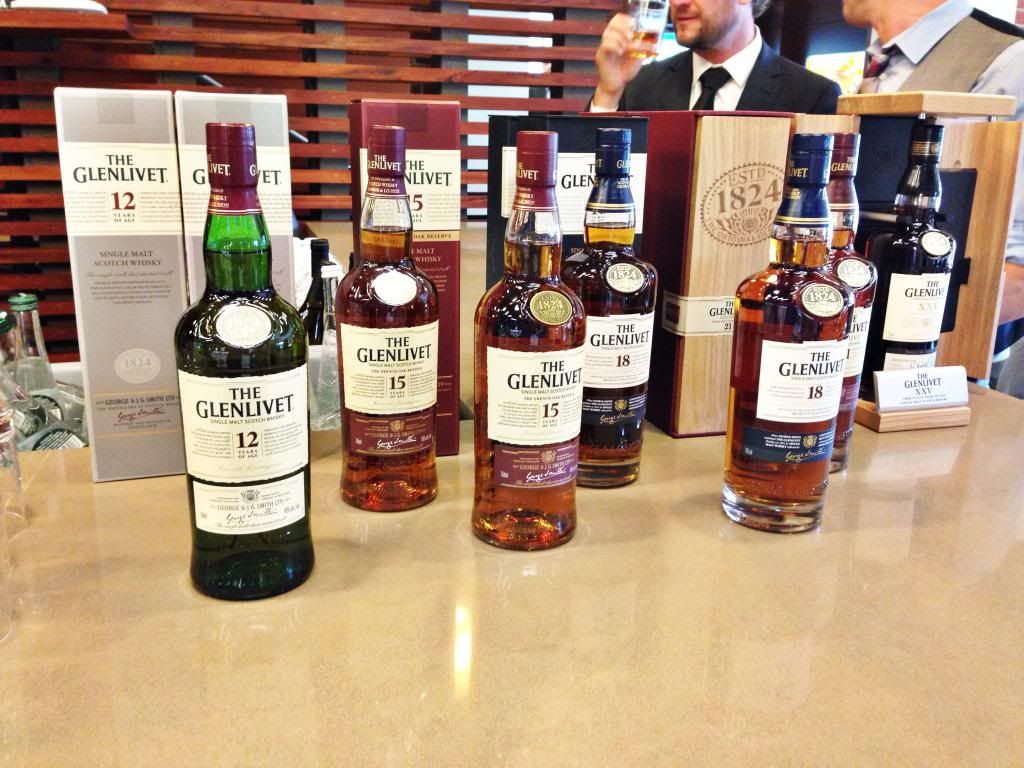 The scotch whiskey master himself…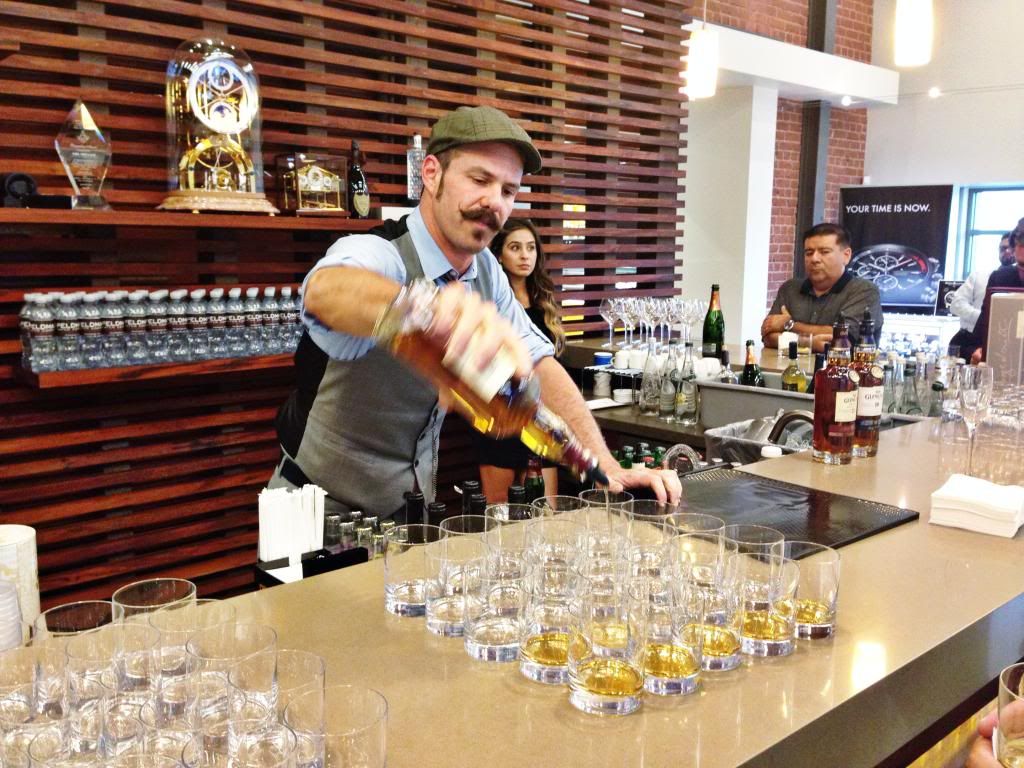 Perfect time for a wrist shot…
Then it was time to get dinner started…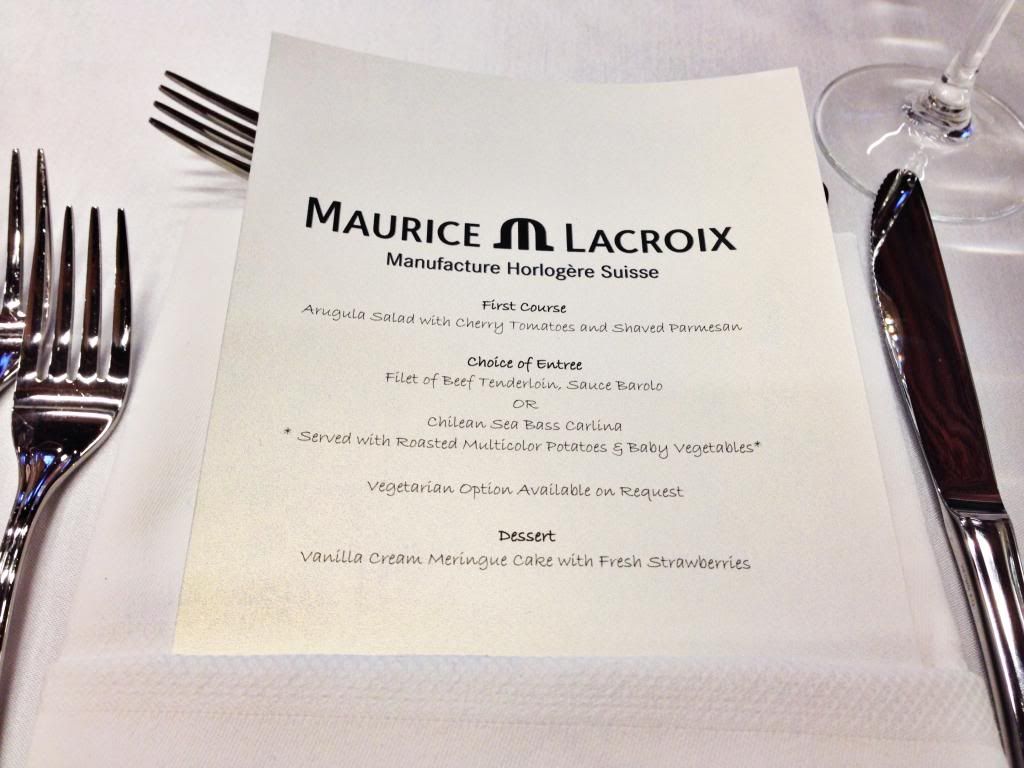 Salad…
And I opted for the Sea Bass…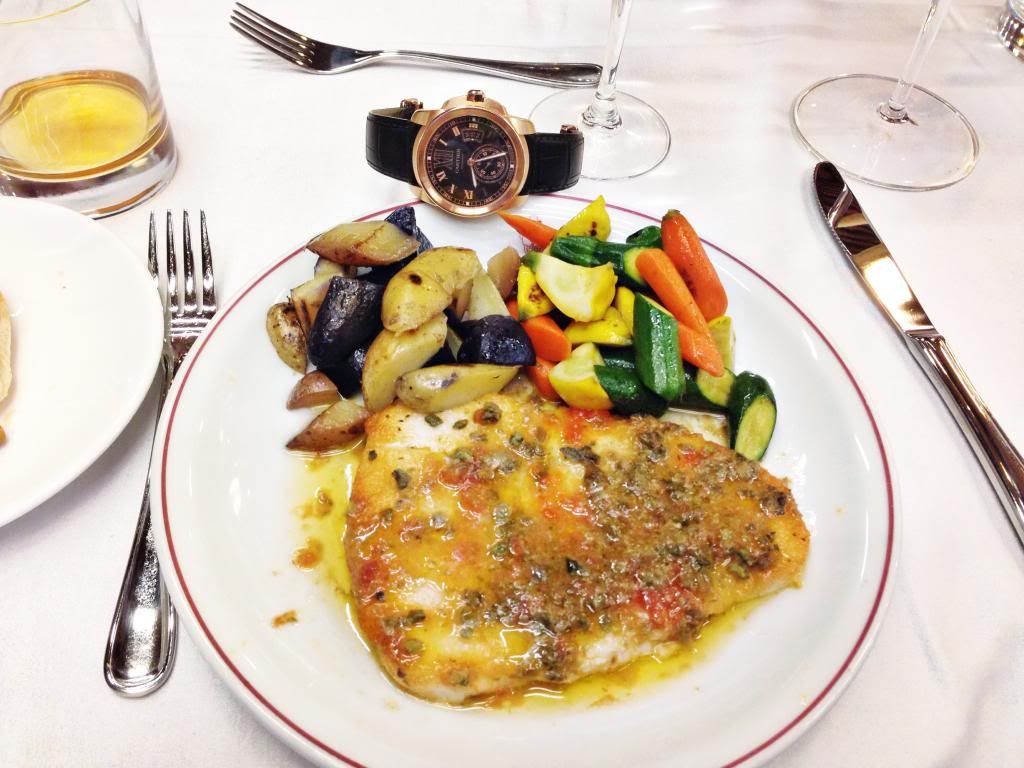 During dinner, we had the honor to hear Harmut Kraft (President of DKSH Luxury and Lifestyle North America, who owns Maurice Lacroix) share with us his personal life story on how he became a watch collector himself and how he became President of DKSH NA. I tip my hat to Mr. H (how he likes to call himself). It was my first time meeting him and immediately I was impressed by his natural charisma and friendliness. Not only did he make everyone feel right at home, but he also entertained us with his witty comments and great sense of humor. Like he kept reminding us, that night was not a Maurice Lacroix event or an event to pressure people to buy watches, it was simply a watch event for watch collectors in Los Angeles to enjoy beautiful watches in great company. It certainly felt like so and I applaud both Maurice Lacroix and Feldmar for the amazing experience they were able to create last night by not making us feel "pressured". An interesting fact about ML that I wasn't aware of… they are now a completely vertically integrated company. AND… their case manufacturing facility also makes cases for AP, Panerai, etc. Apparently ML only uses about 20% of their case manufacturing capacity.
Mr. H posing for a photo,
During dinner, several Maurice Lacroix watches were passed around for everyone to enjoy pressure free. Being able to play with these watches firsthand and taking your sweet time to appreciate every detail was truly priceless.
Squelette Chrono… what can I say? Simply stunning piece.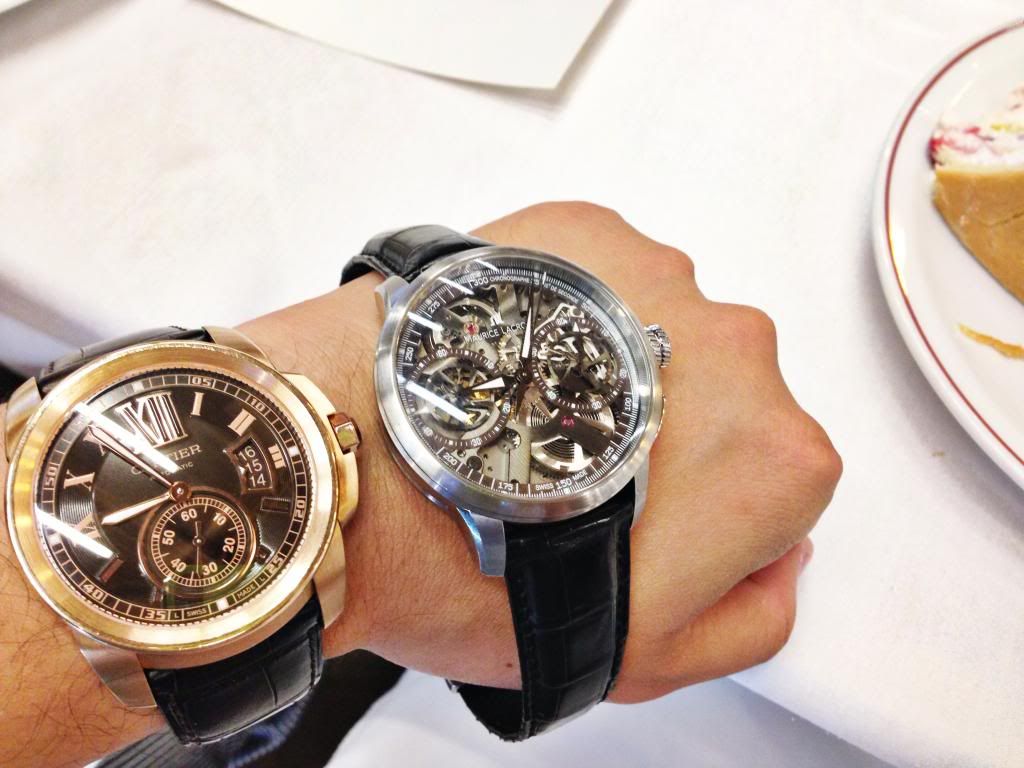 How about the new Squelette? An interesting fact about this watch… the rear crystal has a mild tint to help "hide" the ugly arm hair… best part? It actually works!