This IS the BEST Range Rover Sport HSE you'll find around here!
I'm the first and only owner of this beast (purchased & all services done @ Newport Land Rover), besides the fact that it has gotten on the cover of the Land Rover Life Style International Magazine in Winter of 2008, I've had so much fun cruising in it that I wouldn't even let it go if I don't have to be relocated; but as always,
MY LOST IS YOUR GAIN !!!.
OWNERSHIP
: 1 and only, bought this brand new from the dealership! Car is completely paid off from the very beginning with cash, so I HAVE THE TITLE!
CARFAX
: Available upon request.
Year
: 2006
Make
: Land Rover
Model
: Range Rover Sport
Spec
: HSE
Exterior Color
: Chawton White
Interior Color
: Forest Black
Mileage
: 73,000 Highway Miles
Title
: Clean, One Owner
Location
: SoCal/OC Area
Extended Warranty
: Included
Factory Options
: Luxury Package, Cold Climate Package, Bluetooth...etc FULLY LOADED!
Dealer Options
: Perma-Plate Paint/Interior Protection, Lo-Jack System.
Recent Exterior Pics: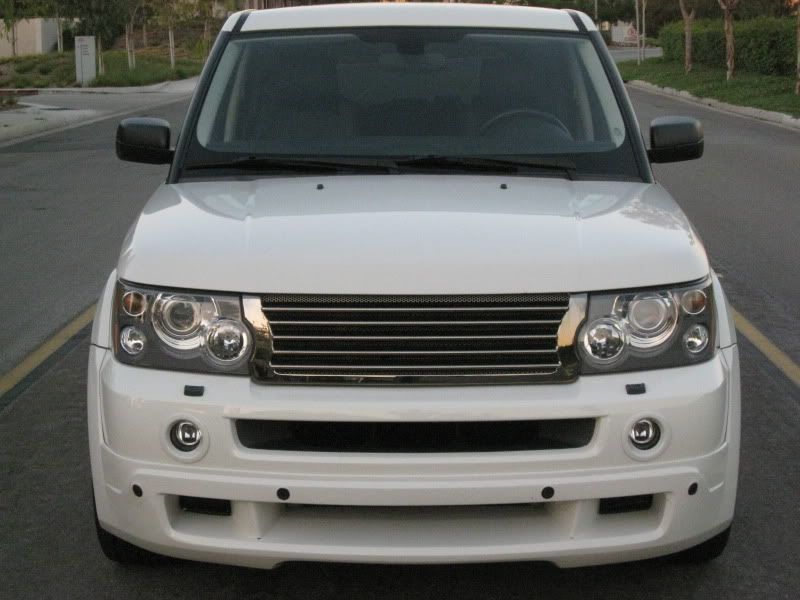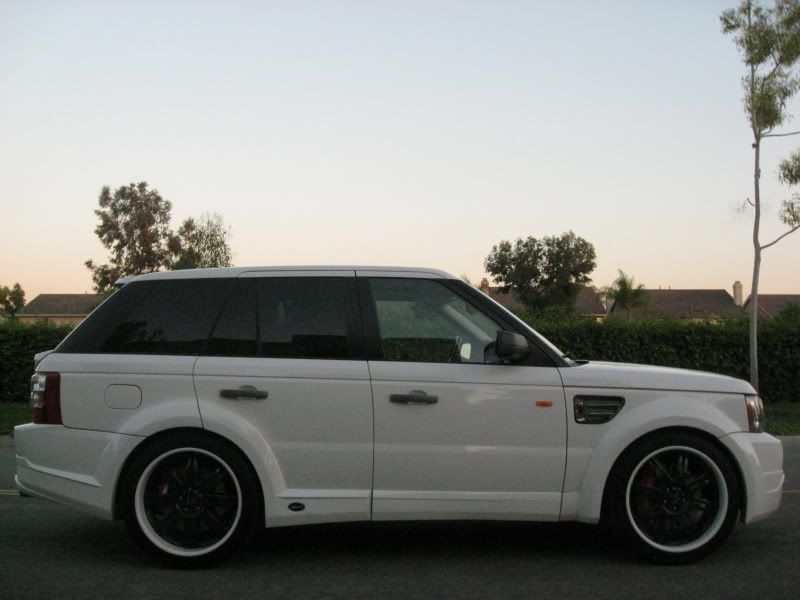 Recent Interior Pics: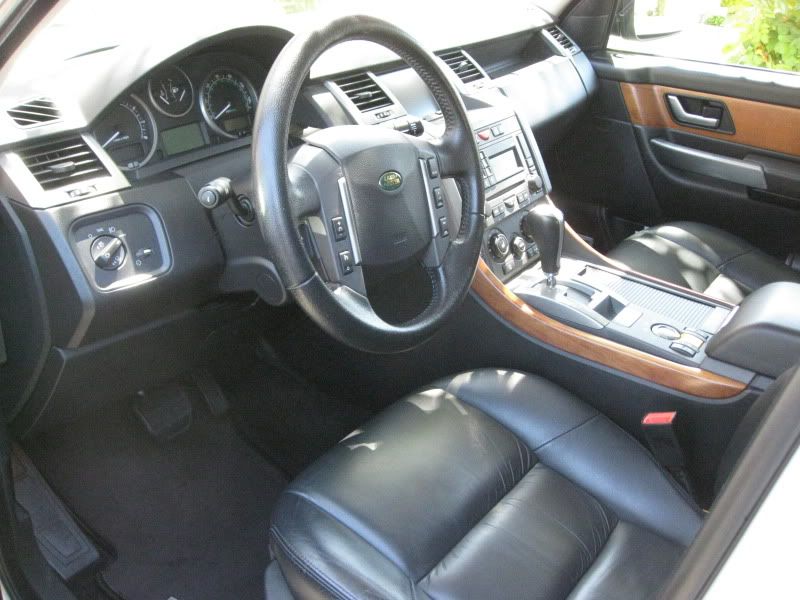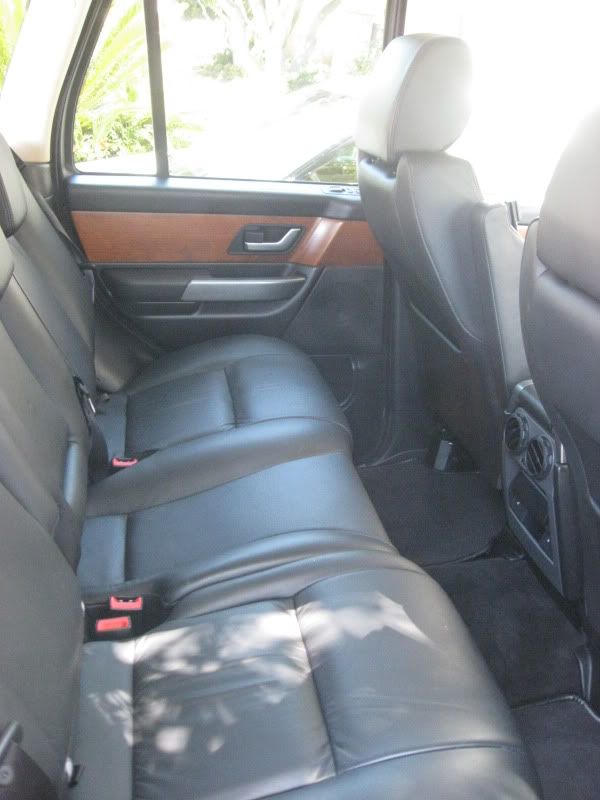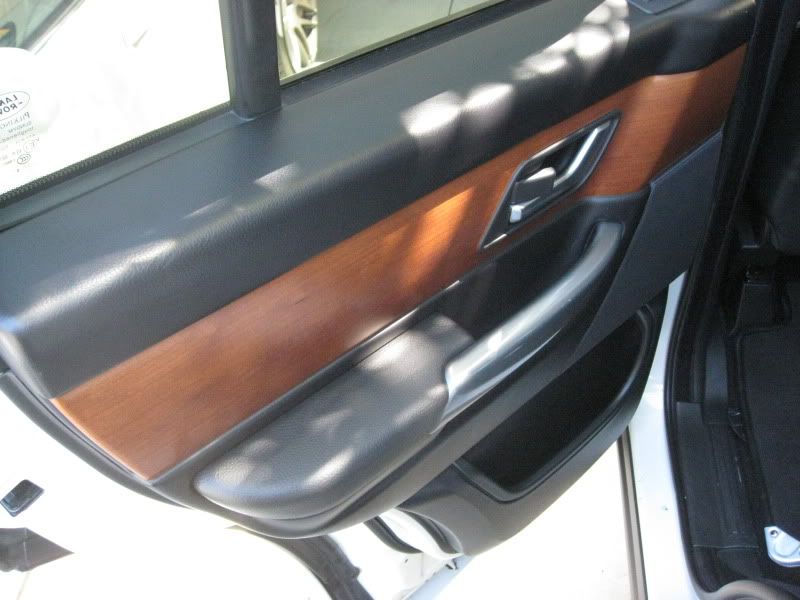 Engine Bay Pic: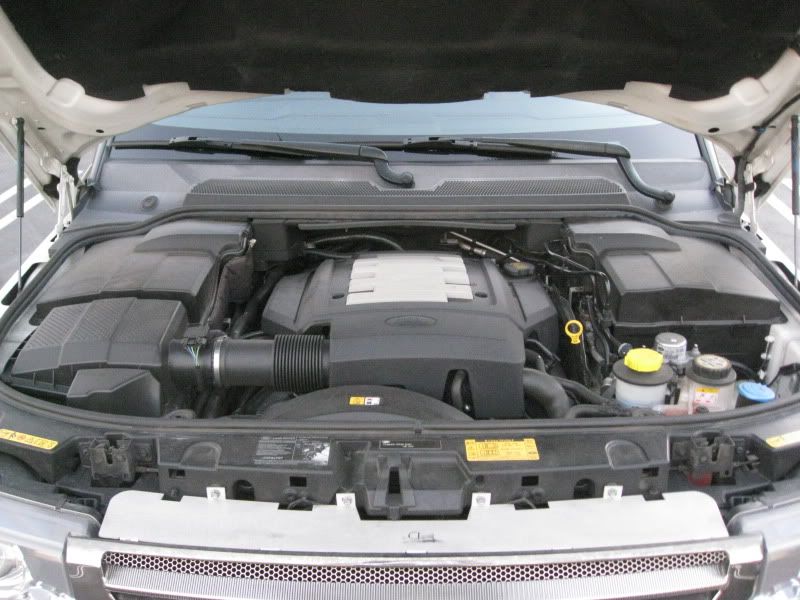 Exterior Upgrades
:
-Defender Worx 30 Piece Poly-Urethane Wide Body by Xenon
*D.W.X. Front Valance Air Dam
*D.W.X. Front Parking Sensors (4 pieces)
*D.W.X. Side Rockers (6 pieces)
*D.W.X. Rear Valance Apron (3 pieces)
*D.W.X. Rear Parking Sensors (4 pieces)
*D.W.X. Front Wide Body Flares (4 Pieces)
*D.W.X. Rear Wide Body Flares (6 Pieces)
*D.W.X. Rear Hatch Wing
-Defender Worx Aluminum 5 Piece Grille Kit
*D.W. Front Brushed Aluminum Grille
*D.W. Side Fins (4 Pieces)
Brake/Tire/Wheel Upgrades
:
-KLASSEN 22" K8.1 Forged 3-Piece Custom Wheels
*Custom Black Chrome Finish Spokes/Matching Body-Color Lips
*Front 22x11 & Rear 22x11 (Stagger Offsets)
-FALKEN Tires
*Front 255/45/22 & Rear 255/45/22
-JBT front 15.5" Rotors
-JBT front 8-Piston Calipers
-JBT rear 14" Rotors
-JBT rear 6-Piston Calipers
-JBT Stainless brake lines
-JBT brake pads
Performance Upgrades
:
-BORLA Luxury Sport Cat-Back Exhaust
Total Value of Upgrades
:
more than $30,000 USD
Asking Price
:
$36950 USD
or best offer. (*note*: NO TRADE, straight sale only!)
PM me if you have any questions or concerns, Thanks.