I have a BRAND NEW, never opened Sony STR-DA5400ES ES 7.1 Channel 840 watt Audio/Video Receiver. It's not refurbished or anything. BRAND NEW!
Since it's brand new in box, everything comes with it that is supposed to. The tape hasn't even been tampered with on the box.
I'm selling it for a friend who never got around to setting it up and it's just taking up space.
Brand new this unit was $2,000!
Now on Amazon, the CHEAPEST price I could find was ~ $1,100 new. I don't believe that included shipping either.
http://www.amazon.com/Sony-STR-DA5400ES-Channel-Audio-Receiver/dp/tech-data/B001GCUOEI/ref=de_a_smtd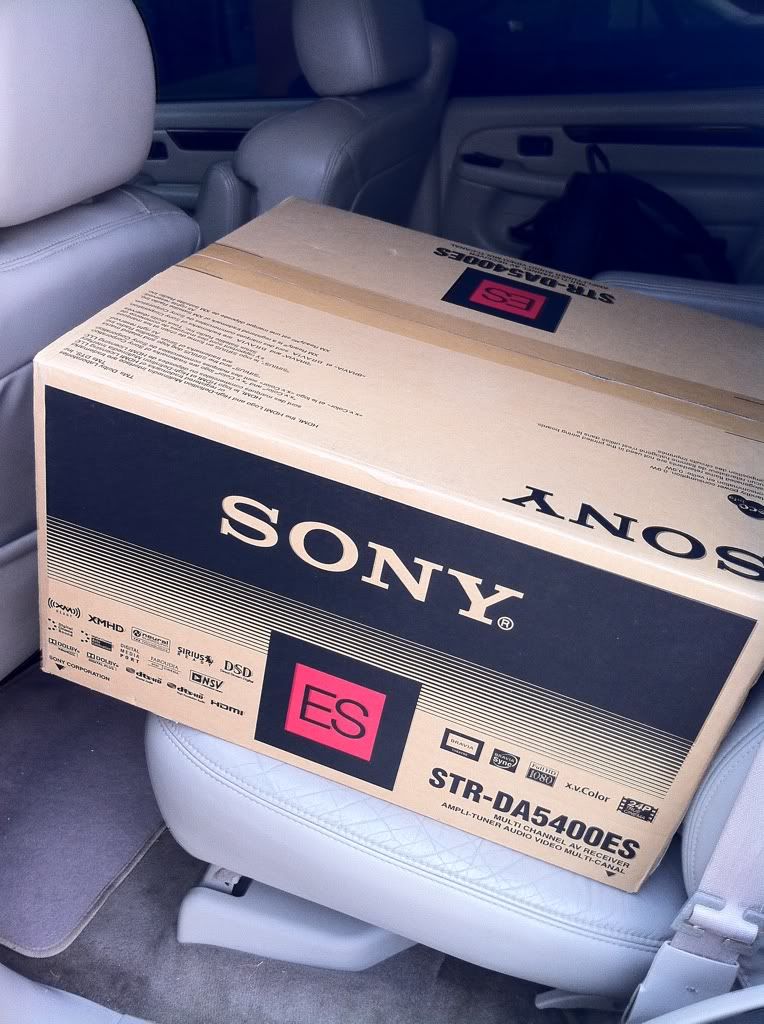 $799
If using Paypal, please send as a 'personal gift' and take care of the 3% fee.
Also, I have GREAT feedback (45+) on svtperformance.com and also have an account on ebay. I have also sold one or two things on this forum as well.