Greetings and Salutations,

Glad to be here and a lot of great people on this forum. So, I thought I would let you all know my car is for sale. Here is your chance to own a very unique E55 AMG at a very fair price. It has all the great modern aggressive looks and plush interior of the E63. But, the Monster power of the V8 Kompressor which many of us know is quicker and faster in all 0-60 tests, 1/4 mile runs, and highway rolling starts.

2005 E55 AMG

2nd Owner, Meticulously serviced, and well take care of

50,000 miles (New Engine w/ Warranty)

Southern California Car, Always garaged

Very Unique, V8 Kompressor power with OEM E63 AMG factory upgrades

Clean Carfax, Original paint, Clean CA title. Non Smoker

Price $29,500 or best reasonable offer

Willing to meet at airport and setup PPI for any serious buyer if requested.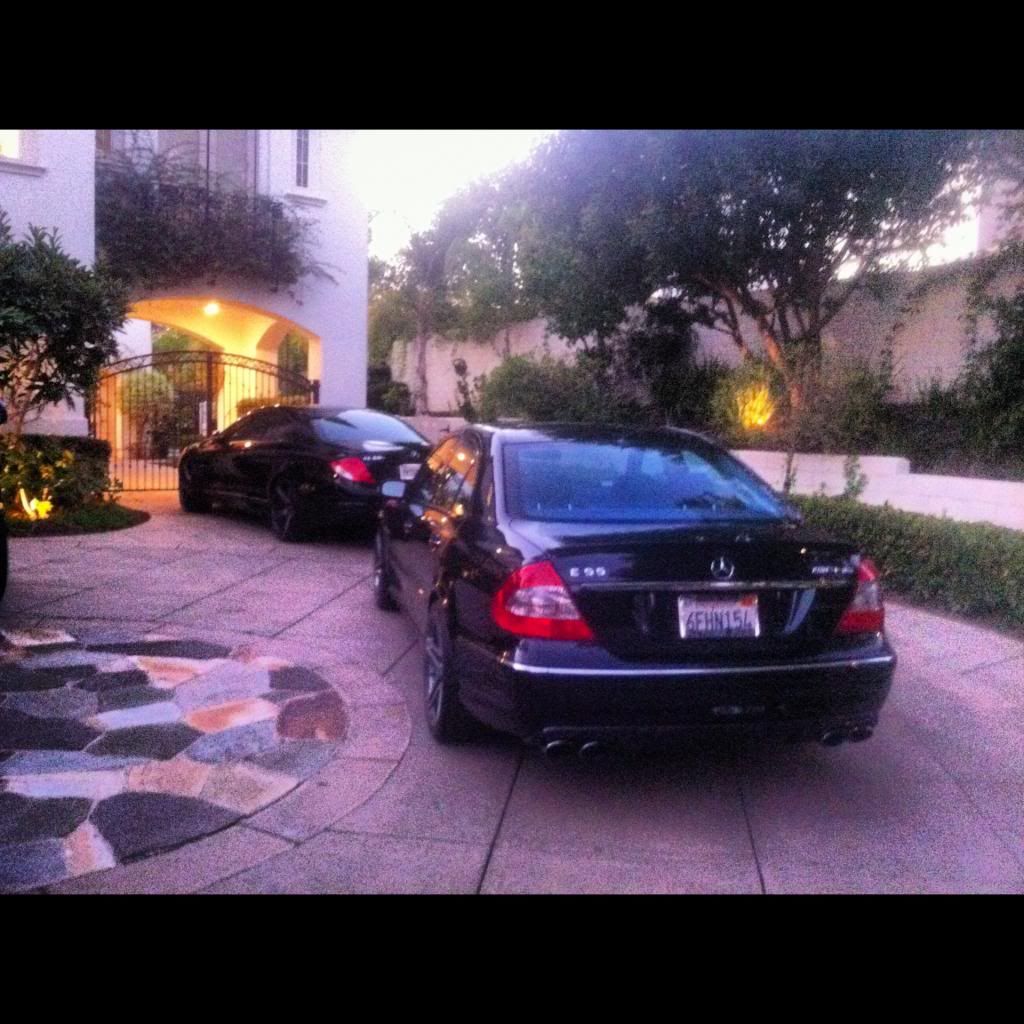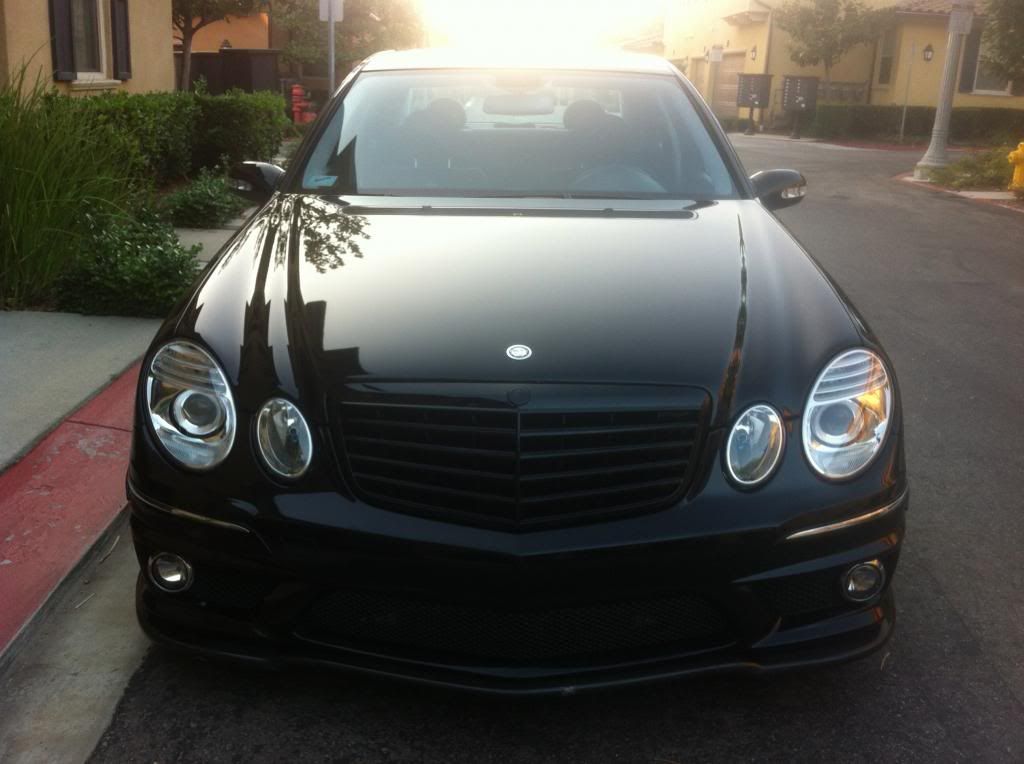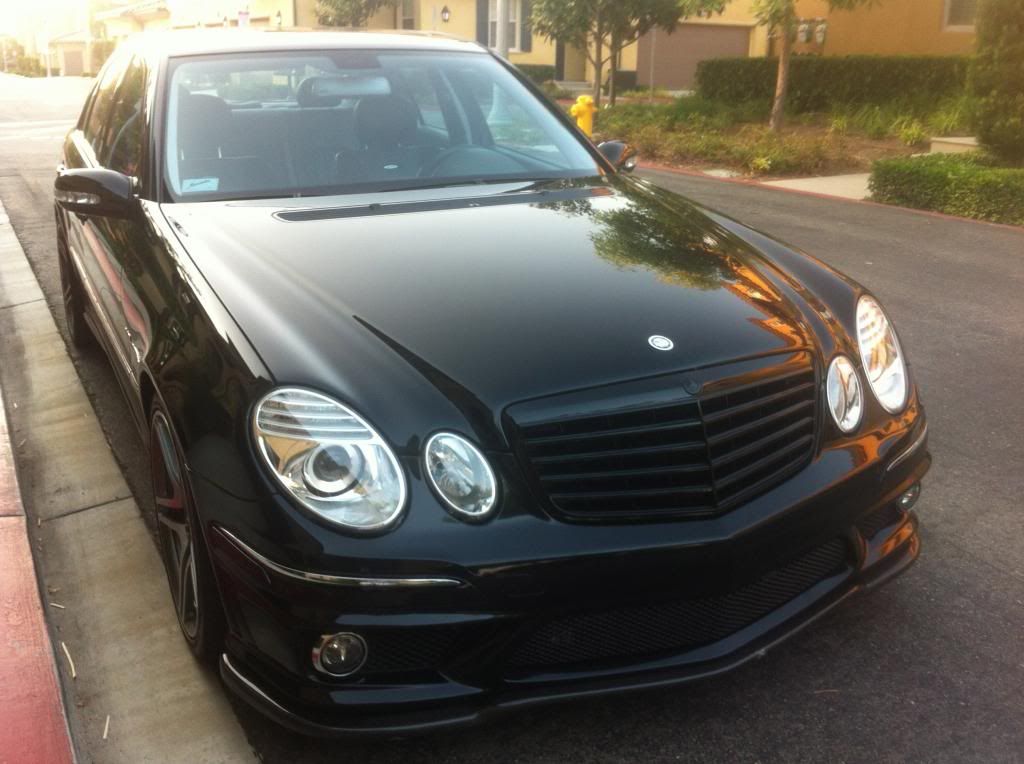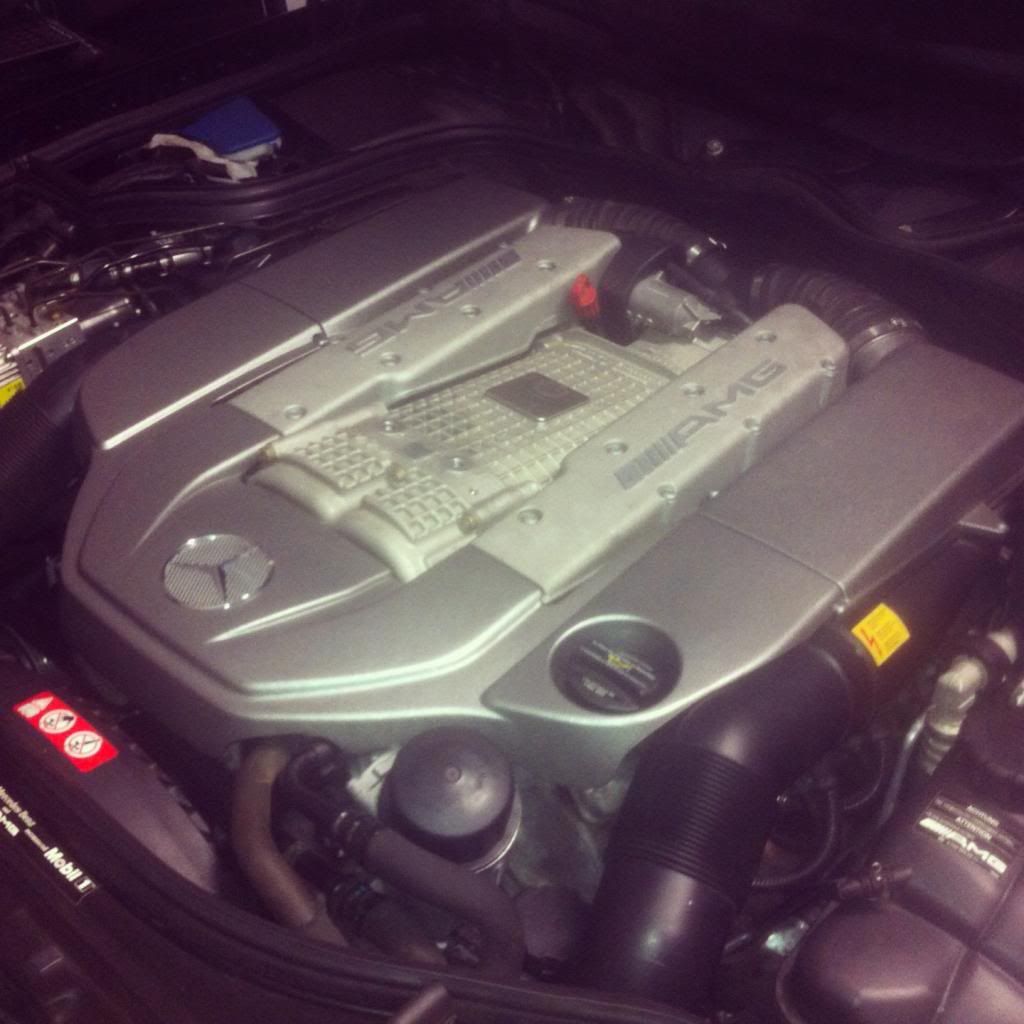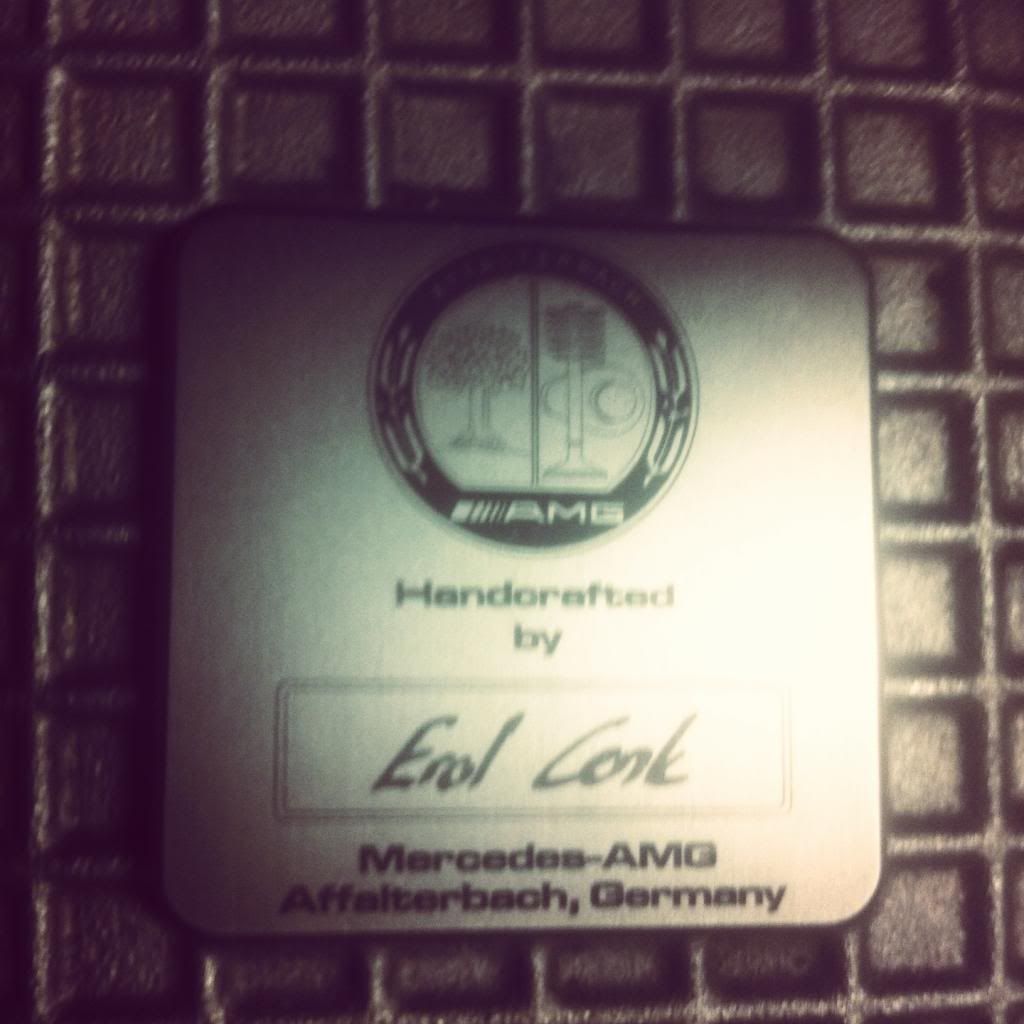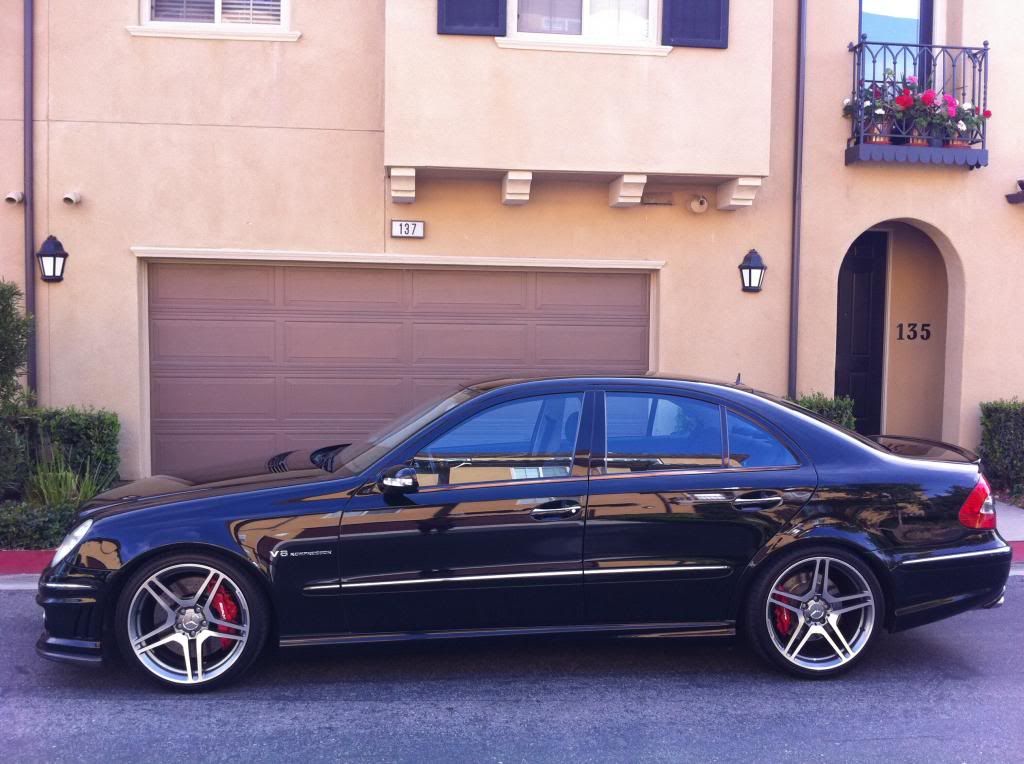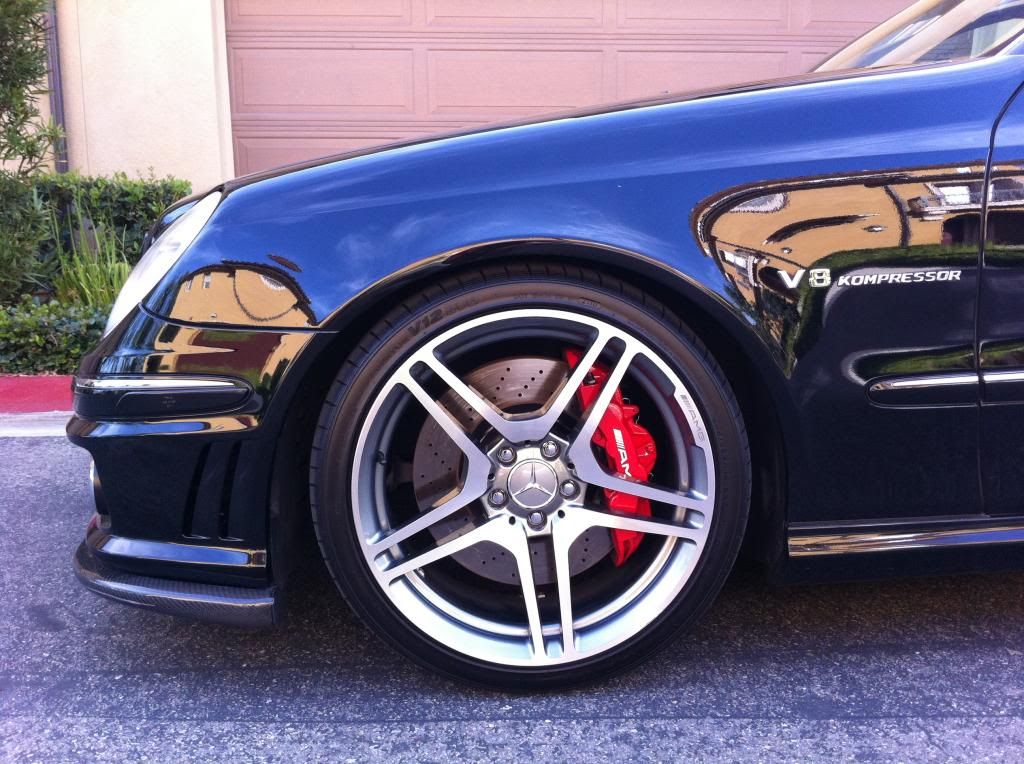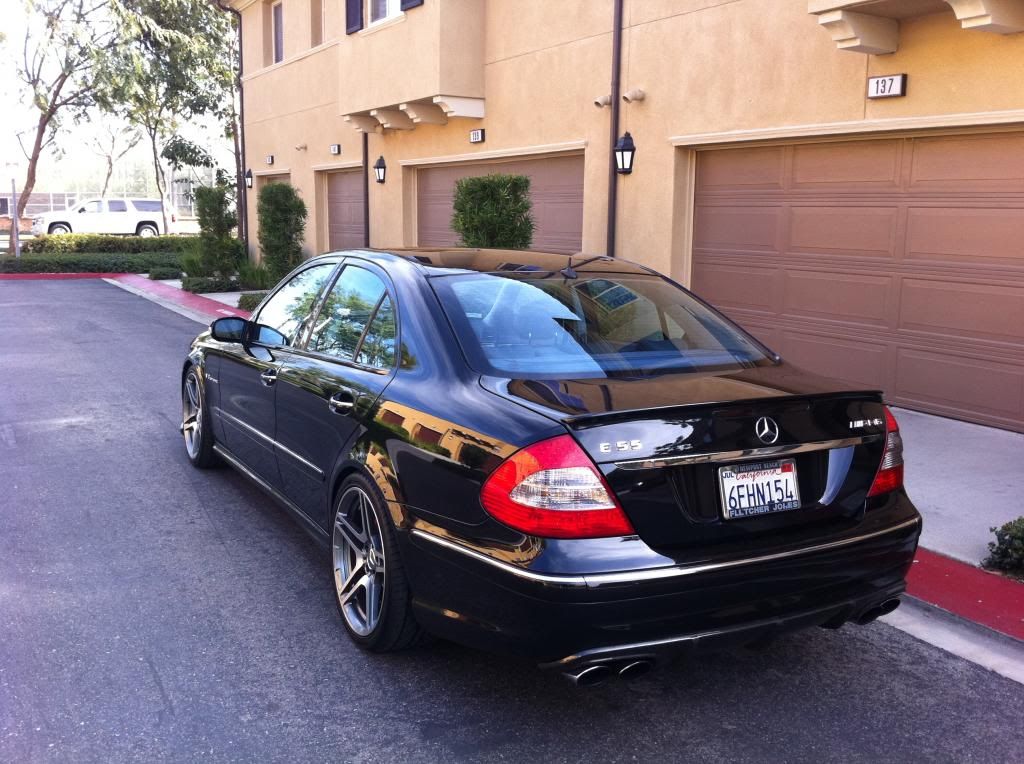 It's time for me to say goodbye to my beloved E55! A really sweat deal just landed on my lap that I cannot pass up. Ive been a member on mbworld.org for awhile and many have seen my car and can attest to how it sits, drives and how its maintained. I have put a lot of money into this car which I don't expect to get back. The fuel sender gasket I am about to change myself when I return from a work trip, very simple job and many have done this already.
The old 100% stock & un modified engine was removed (does not come with car) with 130k miles to be built at Weistec Engineering. I purchased a cherry mint 2006 E55 complete engine with supercharger & warranty. It only has 50k miles. So, I could drive my car while original engine was being built for more power. All work was done professionally by highly experienced MB techs. The rear main seal was replaced, oil cooler was flushed out and cleaned, everything inspected and belts changed. New spark plugs, valve cover gaskets. Doesn't burn a drop of oil and not a puff of smoke. Runs absolteuly amazing and very smooth. transmission flushed, transmission filter always changed at 50k miles. All new fluids replaced recently. New diff fluid, power steering fluid, brake fluid, coolant, engine oil, trans oil, air filter and cabin filters.
Several parts that are commonly known to fail have been replaced under factory warranty! Such as alternator, front lower control arm bushings, fuel pumps, fuel filter, electrical sensors, and some other parts I cannot remember at the moment. Which can also be verified by any Mercedes Dealer with Vin #.
Exterior:
2009 E63 AMG Front end conversion
2009 E63 AMG Front blacked out front Grill
2009 E63 AMG Fog lights
2009 E63 AMG Headlights
2009 E63 AMG Tail lights
2009 E63 AMG Rear trunk face lift
2009 E63 AMG Rear trunk spoiler
3 fin carbon fiber diffuser
Euroteck carbon fiber front lip
Painted "brembo red" brakes with AMG logo then clear coated
19x8.5, 19x9.5 staggered St81 wheels (S65 concave reps)
Michelin Pilot super sport tires less then 900 miles!
New rear brakes and rotors
MB Star lowering
Resonator delete
Brand new Johnson CM30 Intercooler pump
Interior:
2009 E63 AMG Gauge cluster
2009 E63 AMG Front seats with black alcantara inserts
2009 E63 AMG Shift knob with black alcantara
2009 E63 AMG Steering wheel with paddle shifters
2009 E63 AMG Command system (nav screen and computer)
2009 E63 AMG Climate control unit
2008 CLS63 Chrome ashtray
2009 E63 AMG Heated, cooled seats, rear sunshade button controls
2009 E63 AMG Black floor mats front and rear
Brand new front factory battery
ASP 3 piece idler pulley kit. (Stock one is plastic and known to fail)
Will also throw in 2009 E63 AMG rear sunshade that I have not had a chance to install yet. Driver controls already plugged in. Also have a brand new factory Mercedes Benz Supercharger belt.
The new Michelin Pilot super sports tires and E63 seats alone just cost me $5,000. Also the new low mileage engine, major service, & installation was just recently $13,000. Simple math will show this car is an awesome value with no heartaches and worries about major failures and costly repairs. Because they have all been warrantied, serviced and or replaced.
Thank You for looking!