Discussion Starter
·
#1
·
Fire Extinguisher and Subaru Forester gone wrong - we fix it.
Got a call one morning from a new customer asking if we were able to do anything to fix her car which was vandalized. Always up for a challenge I said sure what happened. She said her car was vandalized with a fire extinguisher. I said wow that's not good. If you can text me some of the photos showing the damage I can assess it from there......what I didn't expect was how bad it would be, (see below) that being said 30 plus hours later we were able to get it back to a health condition, safe for her and her family to drive in again.

Exterior
- Wheels and tires cleaned
- Wheel wells were cleaned up
- Washed
- Door jambs were cleaned up
- Clayed/NanoSkin Autoscrub
- Dried
- Tires dressed
- Sonax Paint Cleaner
- Auto Finesse Tough Coat
- Rubber and Plastics Treated
- Exterior windows and mirrors cleaned
- Exhaust tips cleaned
- Engine Cleaned
- Engine Dressed
- Headlights restored using only Sonax Paint Cleaner and sealed
Interior
- Remove pet hair with rubber pet hair brush
- Vac - deep cleaning
- Extract interior carpet and just about everything possible
- Steam clean the seats
- Wipe interior down with 1Z einszett Deep Plastic Cleaner
- Dress it with 1Z einszett Vinyl Rubber Care to bring back the plastic
- Glass cleaned
- replace the cabin filter
- 1Z einszett Klima Cleaner and 1Z einszett Klima Cleaner ETU used to clean up the HVAC - to make sure the family is safe and breathing clean air.
- replace worn out floor mats with OEM Subaru Weather Mats
Products used:
Optimum No Rinse
Sonax High Gloss Shampoo
Auto Finesse Oblitarate
Sonax Multi Star
Sonax Full Effect Wheel Cleaner
Uber Yellow Poly Clay Bar
NanoSkin Autoscrub Fine Grade Wash Mitt
Sonax Paint Cleaner
Auto Finesse Tough Coat
Adam's Super VRT
Sonax Plastic Trim Restorer
1Z einszett Deep Plastic Cleaner
1Z einszett Cockpit
1Z einszett Klima Cleaner
1Z einszett Klima Cleaner ETU
1Z Vinyl Rubber Care
Adam's In and Out Spray
Tools used
Steamer - Dupray
Extracter - Mytee
Uber Wool Wash Mitt
Uber Quick Detail MF Towels
Uber All Purpose MF Towels
Rupes BigFoot LHR 15ES Random Orbital Polisher
Uber Green Foam Pad
Fenix TK35
Kranzle Pressure Washer
Uber Foam Canon
2 Grit Guard Buckets with Caddies
Adam's Firehose Nozzle
Metro Air Force Blaster
Metro Jumbo Vac N Blow Car Vac
Interior Before
These were the photos we received for the quote, the parking lot were the car wash stored - did as much as they could to remove the loose easy to get to residue, we were hired to do the rest.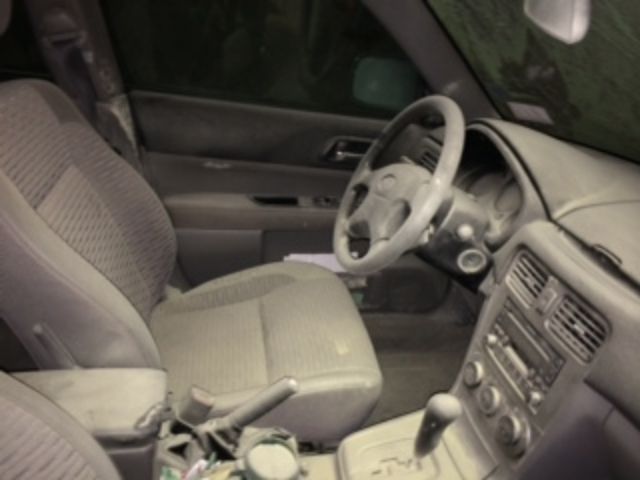 Exterior Before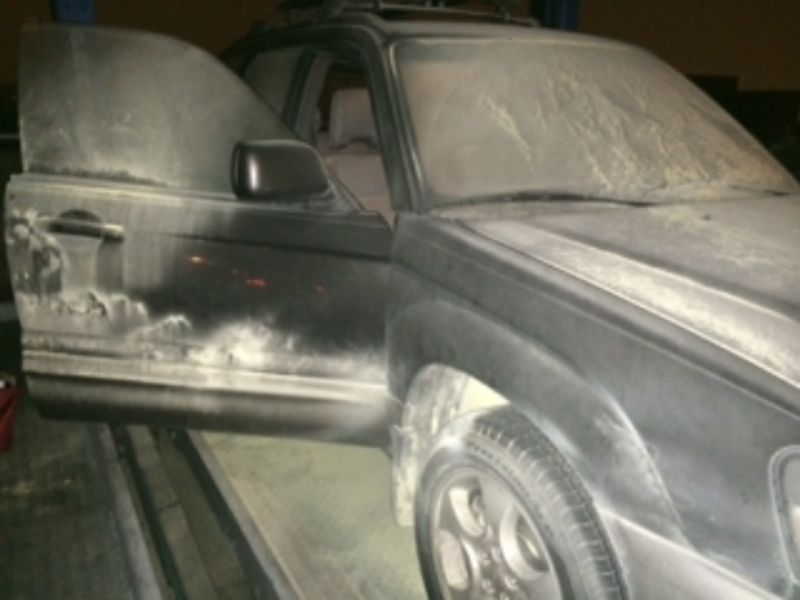 Teaser
Take a look at this 50/50 shot believe it or not that was the paint after it wash washed/clayed and cleaned up of all the dust from the extinguisher - damaged definitely done. The left side cleaned up with Sonax Paint Cleaner with the Rupes Bigfoot LHR15ES and Uber Green Pad.
Impressed we were - Fun Fact: Did you know the paint cleaner has components of Sonax 3/6 in it? That paint was cleaned up and drastically improved but remember this was not a paint correction detail.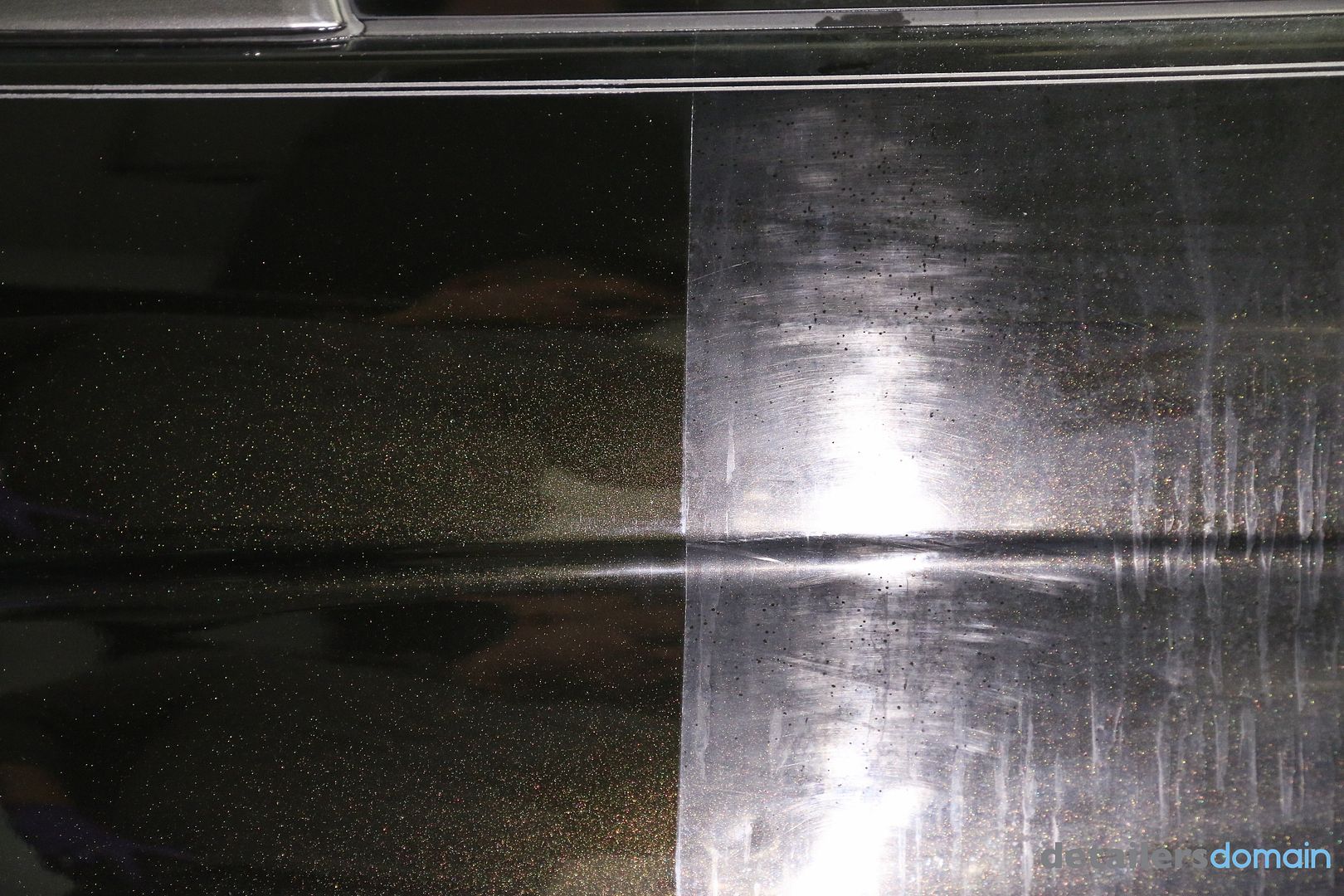 Sonax Plastic Trim Restorer used on the dull/aged/oxidized plastics and trim on the Forester. - Plastics were cleaned with Sonax Multistar prior to dressing.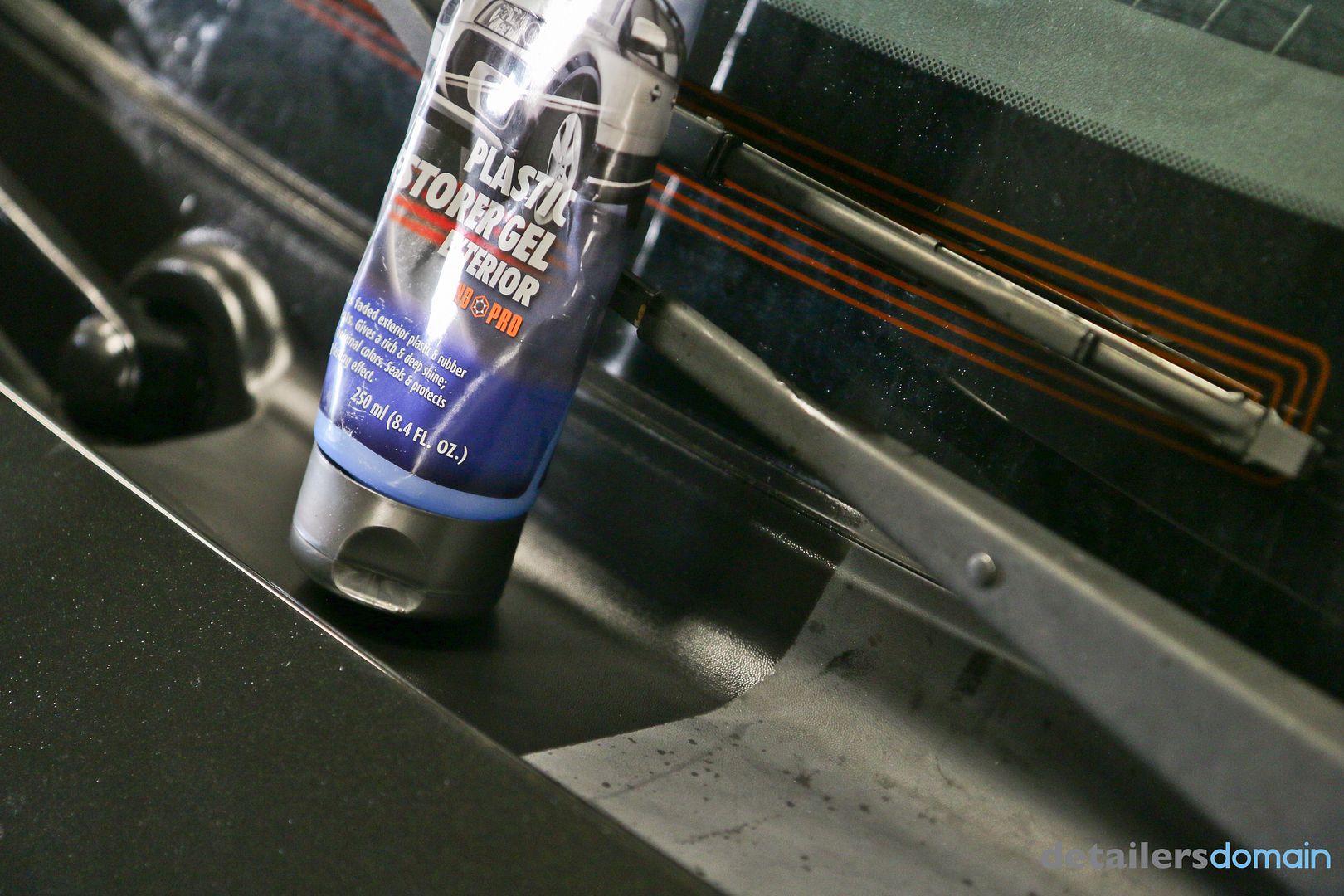 Click here for the complete write up.