Discussion Starter
·
#1
·
Ferrari F430 Convertible​
Full correction and Cquartz Finest coating​
Client sought me out for my paint correction and detailing ability on higher end vehicles hearing that I put forth the time needed to do the job properly and thoroughly. Also, it helps that I apply coatings for maximum protection and durable ease of maintenance since he will not be washing himself!
I went over to his house to take a look at the car and so we could talk about what was really needed to get this car looking prim and proper like a Red Ferrari should! Upon arrival, it didn't look too bad…glossy and shiny! One touch of the car and I knew it was loaded with fillers and oils! He bought this car from Texas and it was shipped from a dealer….poor detailing practices goes on at used car dealers (most of them anyway). I brought out my LED light and shined it on the paint! I immediately saw the faint hologramming all over the car and tons of straight line scratches. I told him it would be a lot more work than he was thinking and he settled on "do whatever you think is best!" I mentioned a full correction and if we were to go that far with the paint, it only makes sense to get it the max protection as well in order to maintain the fresh paint correction…he agreed!
Fast forward 10 days and he dropped the car of at my place on Sunday night and I started on it Monday morning.
The total process on the car was the following:
Decon wash to strip all protection and dressings.
Claybar treatment to remove embedded contaminant from the paint and glass
Paint correction to reduce and remove as many scratches and swirl marks as safely possible without over-thinning the paint as this car will not just sit in a garage, but rather get driven!
Apply Cquartz Finest to the paint and wheels for max protection and incredible gloss. This is my favorite coating on the market today!
Here are the before pics of the pre envious detailing condition:
Front fender clear bra and paint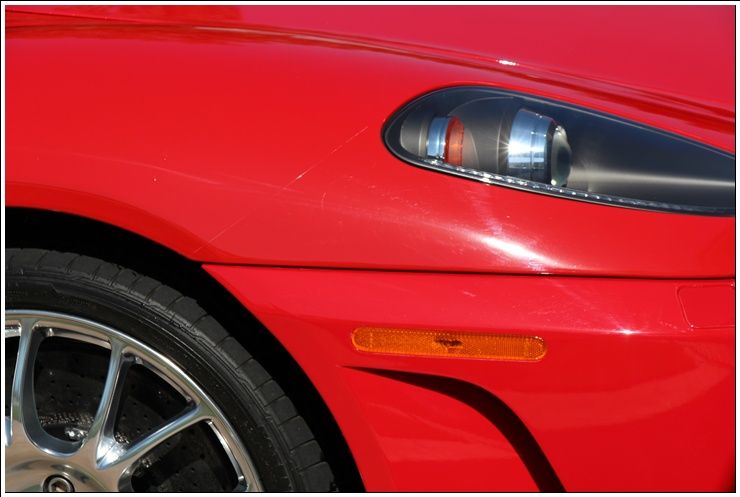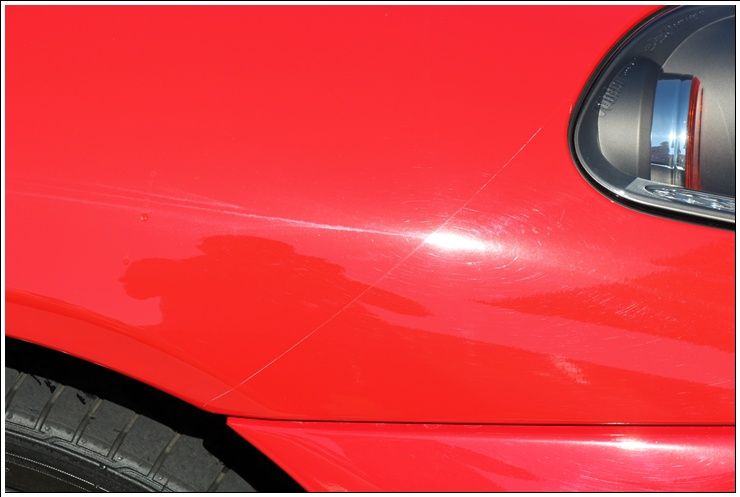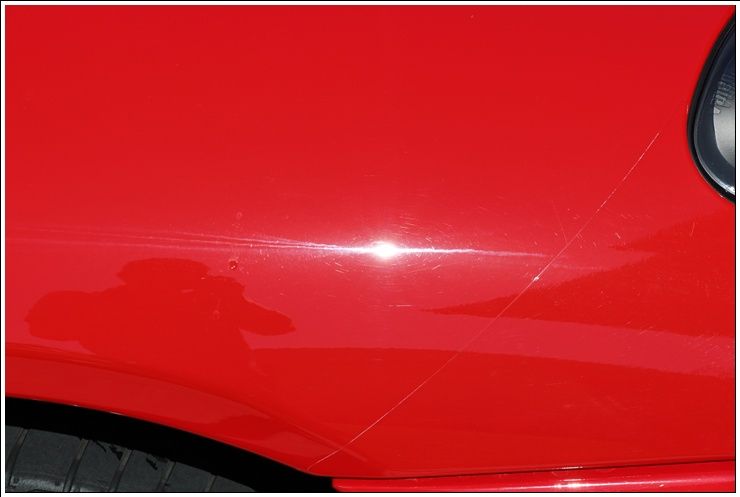 Randoms area depicting condition of paint overall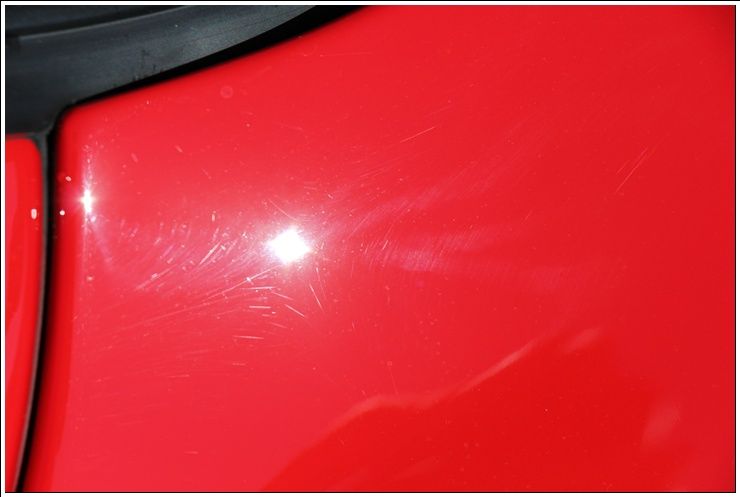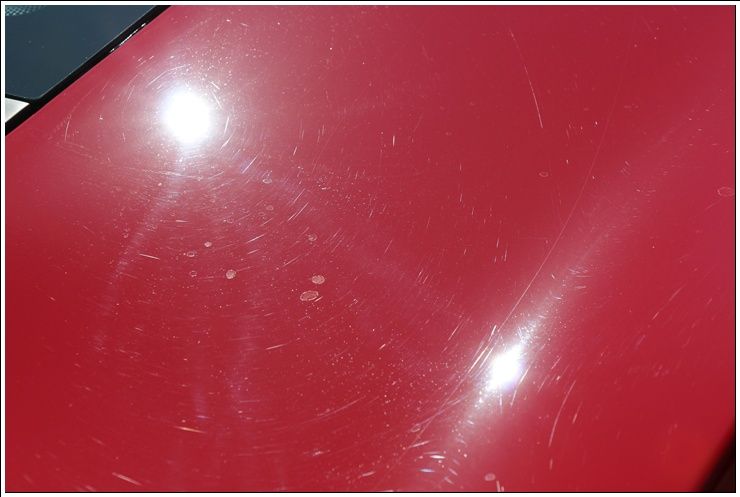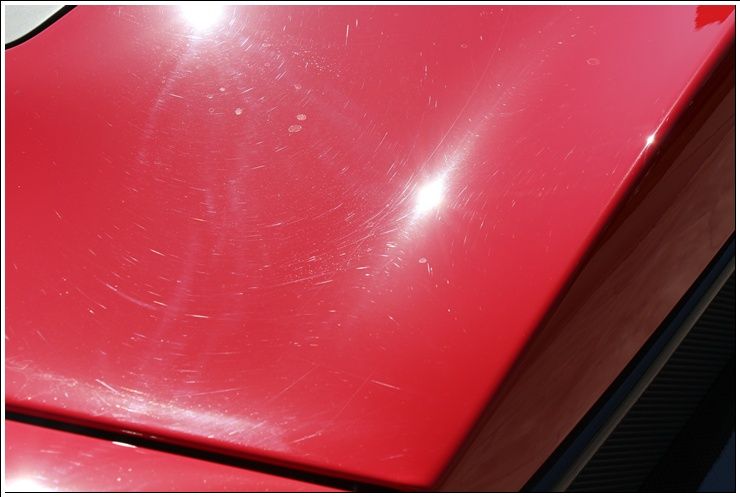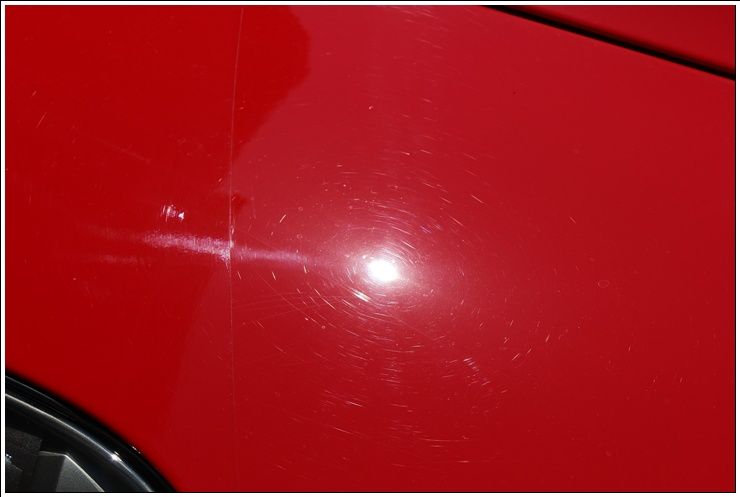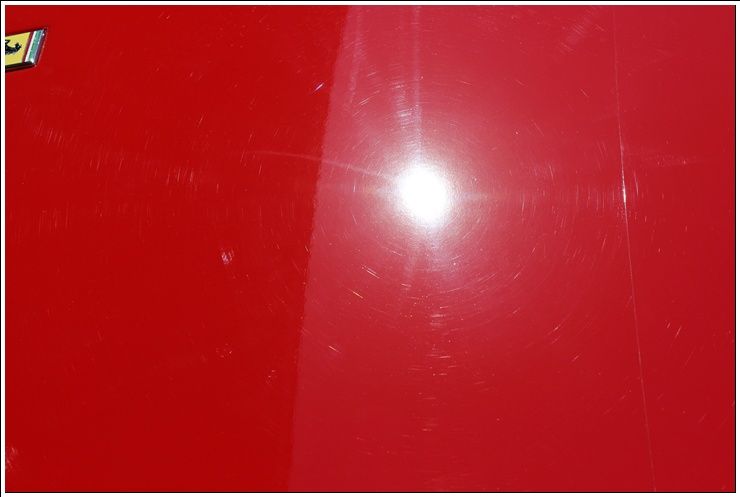 Claybar debris removal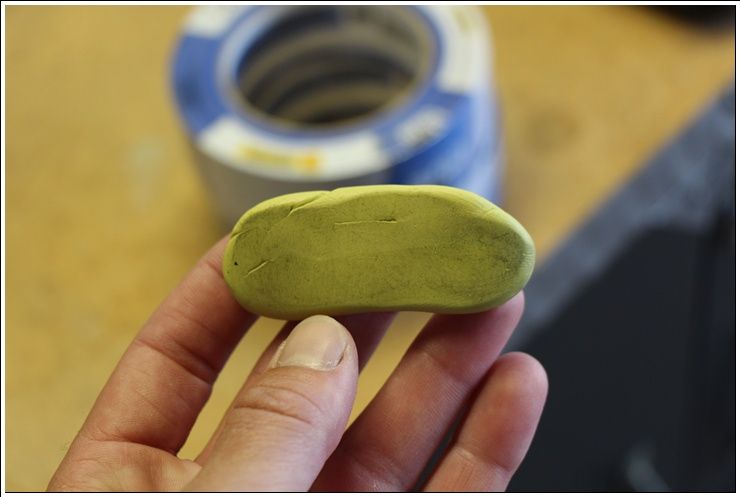 Under the LED inside the garage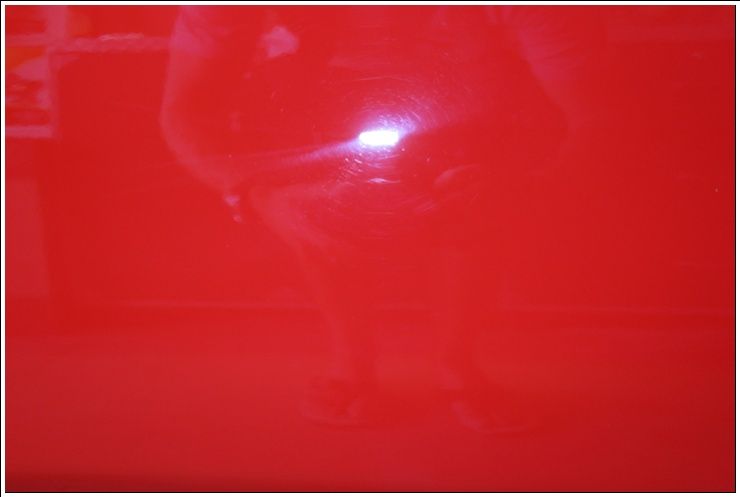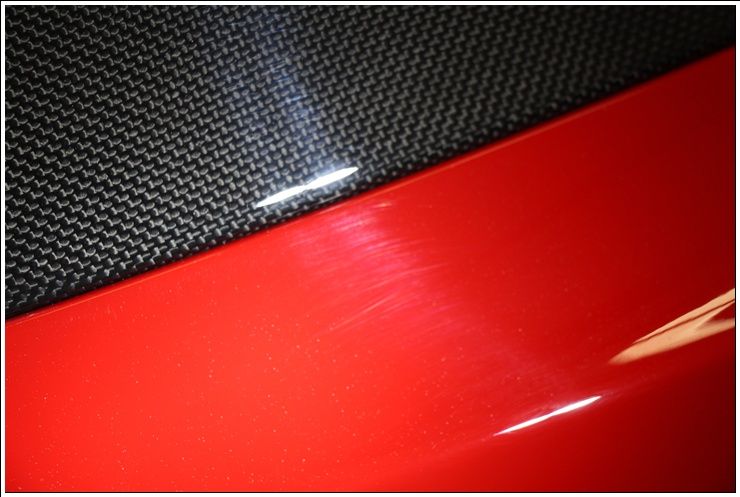 Here is a before, compound, polish, polish (3 step correction)