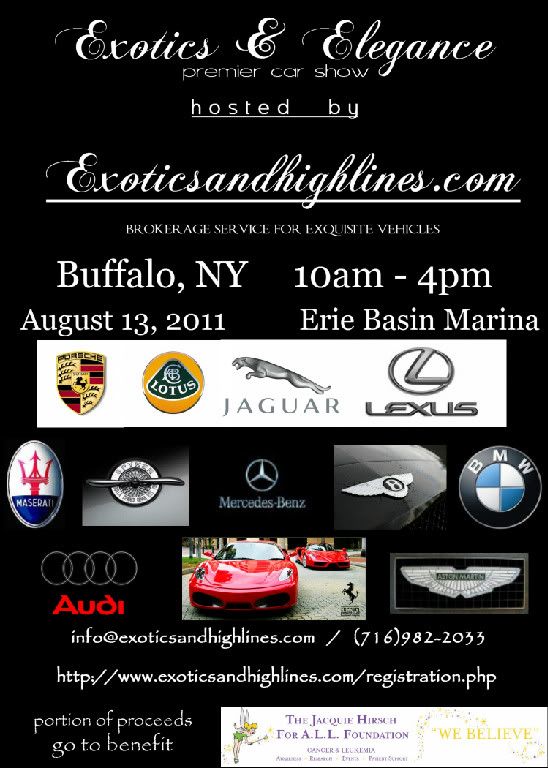 First EVER exotic car show in Buffalo, New York.
We are looking for all types of Rare, Exotic, Race, Vintage, and Luxury cars.
The show is taking place at the beautiful Erie Basin Marina which is located right on the water front in Downtown Buffalo.
We already have a bunch of cars coming so register and come and join us August 13th!
This event is gonna be great so make sure your there to see some great cars!
The link to register is below.
Any Questions or comments post a reply, send me a private message, email me at
[email protected]
, or call me at (716)713-1581
https://www.exoticsandhighlines.com/registration.php