Discussion Starter
•
#1
•
Before I go ahead and get into my review, I will talk a little bit of how I came to the conclusion of purchasing this exhaust system. Before I even purchased my E92 M3 I knew I wanted a exhaust. It was very hard to find an exhaust I liked, I would watch endless videos and reviews about exhaust and decided to RPI GT Muffler (did not think I would like the full system) From that point I went through several different setups:
-RPI GT with Full RPI X-Pipe
-OEM Exhaust Mod Performed By VS Motorsports (Ended up being way to raspy with RPI X-Pipe and way to pingy for stock x-pipe)
-AE Exhaust with Stock X-Pipe (liked it but kinda quite)
-AE Exhaust with Challenge Street (liked it, but as time went on it got quite ha)
-AE Exhaust with Challenge Race+ (sounded great, but way too loud)
So back to the topic of the Evolve E-Tronic Exhaust. When I first saw the thread that Evolve posted I was very anxious about what they were going to come up with. I have seen many of there older threads about the E60 setup and was very excited.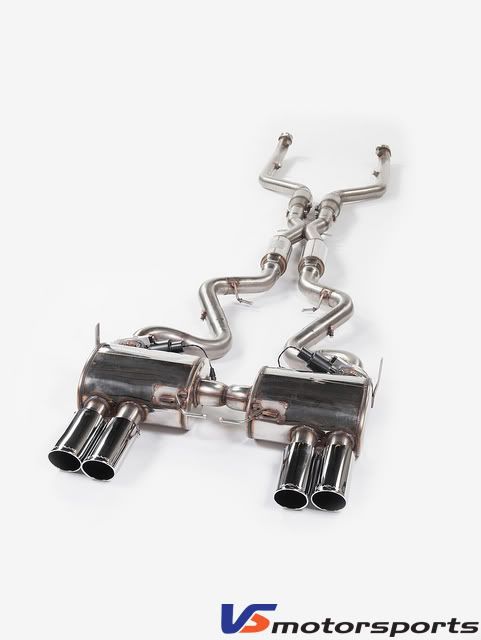 At first, when videos came out I was not sure if I would like the exhaust, I am pretty sure many feel the same way, but the videos seemed to make the exhaust sound much different than it actually is. So instead of purchasing the Evolve unit first, I went ahead and purchased the Challenge Race+ X-Pipe from a friend (it was a great deal, trust me) It sounded okay for a while, but it ended up being way to loud for me and I have many complaints from my neighbors (haha) I regretted doing so haha
So this is where VS Motorsports and Evolve come into play. I went into to VS to get a Evolve Stage II tune for my car, which ended up both companies giving me a great deal on the Evolve E-Tronic Exhaust.
INSTALLATION
When it came time to install the unit, it was very easy and no modifications were needed (I mean I personally did not do the install, but watched VS Motorsports isntall it haha) Everything seemed to bolt on and fit like the stock exhaust. Evolve even supplied more bolts and screws then needed, which made it easier if something did happen down the road.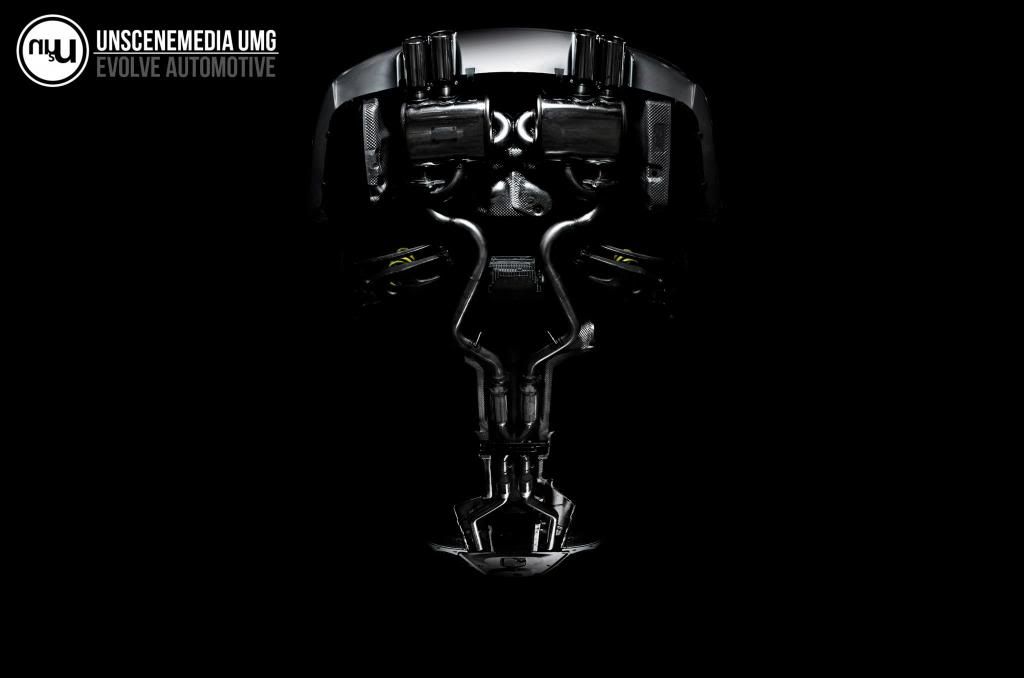 BREAKING IN THE EXHAUST
[email protected]
told me that once the exhaust is broken in the exhaust with the valve open is much louder then the initial startup. Even without a full break in of the exhaust it sounded amazing. It was indeed quite at first, but once you put on the miles the exhaust note changed and oh boy did it change!
AFTER BREAK IN
WOW!!!
There is no other way to describe it! It is a much deeper, smoother tone. When the valve was closed it sounded similar to the AE exhaust with stock x-pipe, but much deeper and louder. IT wasn't too loud, which was perfect! When you open the valve the exhaust note changes and has a very nice rumble. I would compare it to a full Dinan Exhaust, but with a deeper noise.
When the valve is open with the sport button! Boom thats when all hell breaks loss and it sounds like something that is very hard to explain. I hope the VS Motorsports/Unscene video does this exhaust justice.
When Sal and Imran were trying to sell me there exhaust, there selling point was "You get two exhausts for the price of one" and this is very correct. But honestly, you get four exhausts! When you press the Sport/M button holy crap the exhaust screams!!! Even when the valve is closed!

RUNNING WITH STOCK XPIPE
Sal asked me to run it with stock xpipe, and I was surprised at how well the unit sounded. The tone was nice with the valve closed and loud when it needed to be (open sounded like my old RPI unit) This was very surprising seeing that the unit had the stock primary cats. I thought it would be too quite, but really sounded just as nice with a full system.
CONCLUSION
This is overall a great exhaust, it is perfect for the people who don't want a loud exhaust in the morning (valve closed) and for the person who wants to whomp on the car to hear the beautiful BMW V8 sound! The only negatives I have is that it is hard to tell if the valve is completely open or closed, but you can tell when you rev it. The last negative is the sound is so good that you go through so much gas haha. I have a bigger lead foot now with the new exhaust! If you are planning on running this unit, I would suggest to run this unit with the Evolve tune, it works so well together and Sal does a great job to tune the car accordingly with the mods you have.