Hello Luxury 4 Play community, just wanted to share these pictures of Engravings with everyone. Enjoy and please let me know what you think.
-Shawn -
11-99 Foundation, 6th Annual Exotic Car Drive - Engraved on 11x14 piece of Painted Aluminum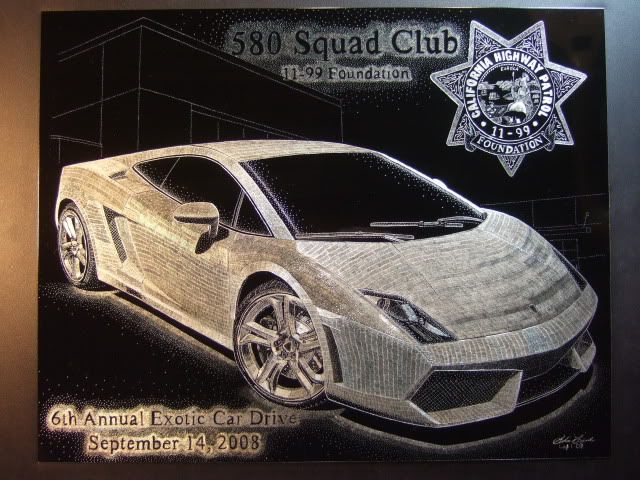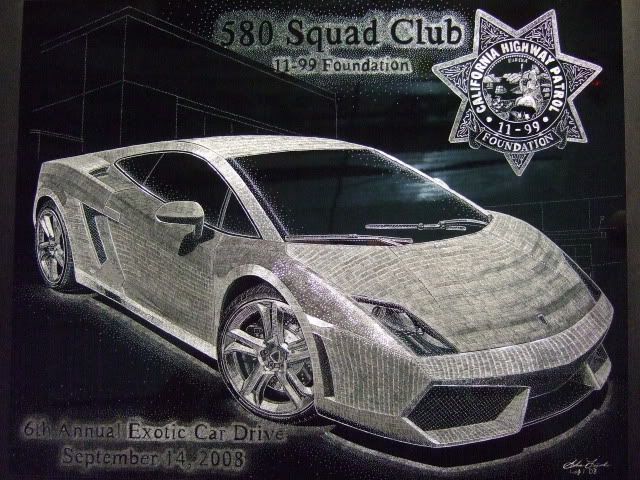 Porsche Badge - Engraved on 8x10 piece of Aluminum. LOOK CLOSELY - 90% of this piece is all dots.