Hex Tuning, the sole provider of supercharger software for VF-Engineering, has enhanced the E46 M3 ECU software in combination with a renewed VF-Engineering Cold Air Intake (CAI) for the Ultimate intake and tune package yielding unprecedented horsepower and performance gains.
Hex Tuning software
For the past 12 months, Hex Tuning and VF engineers have been developing and testing on the street and VFE's in-house Mustang MD500-AWD chassis dyno resulting in a distinctly noticeable increase in throttle response and power. Various enhancements include comprehensive Vanos re-calibration for aggressive intake and exhaust camshaft timing and effective cylinder filling.
Worldwide models of the M3 are applicable and the software is user programmable with the use of the Hex Flash programming cable included. The Hex Flash cable works in conjunction with a laptop and is used to read and write software from/to the vehicles computer (ECU). This allows the user to revert to original programming anytime they wish.
VF-Engineering CAI
A MAF-less intake is used to refine the throttle response in all environments and reduce power controls by the overly conservative factory calibration. Peak gains of 35whp and 25wtq have been measured when used in combination with the VF intake and performance exhaust.
The cold-air feed tube prevents hydro-lock exposure and channels air directly to the airbox. Using a large multi-layer filter media, optimum airflow is maintained while providing 99% filtration.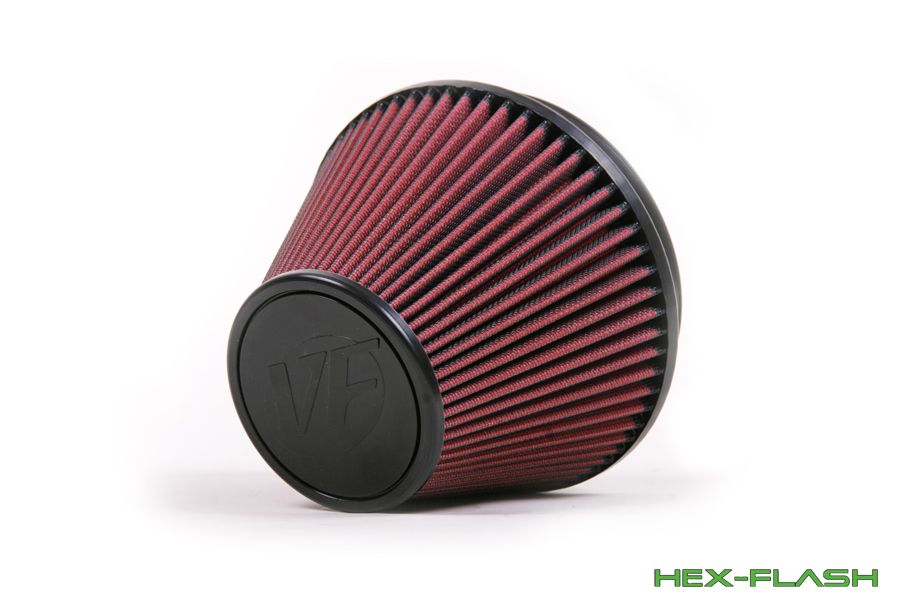 Data and Features
Peak gains: 35whp and 25wtq
on a Mustang 4WD load dyno with 91 octane.
- Enhanced throttle response
- MAF-Less calibration with IAT sensor
- Vanos mapping enhancements
- Ignition timing optimization
- Fuel management re-calibration
- RPM Shift light feature switched on for 6spd Man
- Dyno limiter removed
- Top speed limiter removed
VF-Engineering Cold Air Intake features
- Custom roto-molded airbox
- Stealth, factory-like aesthetic
- Cold air feed duct
- Multilayer filter media
- Velocity stacked air filter
- Billet aluminum MAF delete housing
Optionals:
- Increased RPM limiter
- EU exhaust calibration for US models
- Race gas mapping / custom tuning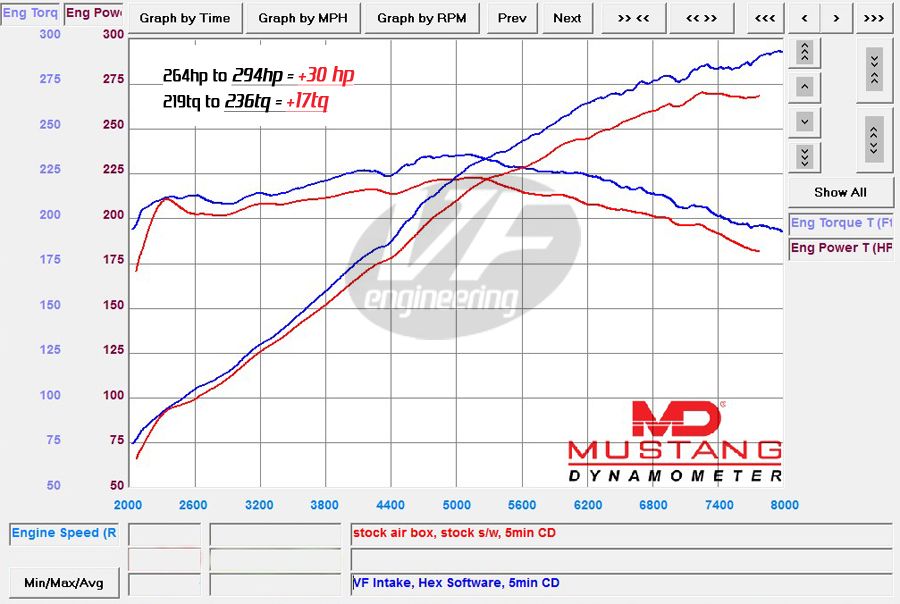 For more information or ordering, please call or email:
p: 714-528-0066
e:
[email protected]