Discussion Starter
·
#1
·
Dealership attacks a brand new 2014 Audi S4!
Got your attention ; ). Here we have a brand new 2014 Audi S4 that came to us for new car prep which turned into a full paint correction, Opti Coat, and Xpel Ultimate Installation.
What we thought would be an easy routine job turned into much more. The dealer induced a lot of linear scratches from doing the customer a favor and removing snow off the car at deliver, unfortunately (I see this a lot) the dealer delivered the car at night....... Please join us for another dealer fix write up.
I'll let the photos do the talking now.
Exterior
- Wheels were prepped with Sonax Wheel Cleaner and cleaned up with various brushes
- Tires were spritzed down with Adam's All Purpose Cleaner and washed down
- Wheel wells were cleaned up
- Washed with Adam's Car Wash
- Decon with Auto Finesse Iron Out
- Wash down and rinsed
- Door jambs were cleaned up
- Nano Scrub AutoScrub
- Dried
- Tires dressed
- Masking
- Paint Measurement
- Compound - Menzerna FG400
- Final Polish - Sonax Perfect Finish 4/6
- Last step - Opticoat
- Inspection with Fenix, Brinkmann, and natural sunlight
- Wheel wells were cleaned - polished - Opti Coat
- Rubber and Plastics Treated
- Exterior windows and mirrors cleaned and sealed
- Exhaust tips cleaned
- Windows were auto scrubed, cleaned, and sealed
Products used:
Adam's Car Wash
Auto Finesse Iron Out
Stoner's Tarminator
Auto Finesse Oblitarate
Sonax Multi Star
Sonax Full Effect Wheel Cleaner
NanoSkin AutoScrub System
Menzerna FG400
Sonax Perfect Finish
Opti Coat
Adam's Super VRT
Auto Finesse Crystal Glass Cleaner
Adam's Metal Polish 1
Adam's Metal Polish 2
Tools used
Uber Wool Wash Mitt
Uber Quick Detail MF Towels
Uber All Purpose MF Towels
Rupes LHR75E
Rupes BigFoot LHR 21ES Random Orbital Polisher
Rupes BigFoot LHR 15ES Random Orbital Polisher
Uber Buffing Pads
Meg's MF Cutting Pad
Defelsko Paint Meter
Fenix TK35
Kranzle Pressure Washer
Uber Foam Canon
2 Grit Guard Buckets with Caddies
Adam's Firehose Nozzle
Metro Air Force Blaster
Dealer installed - due to snow removal
A closer look - these marks were on the roof, hood, trunk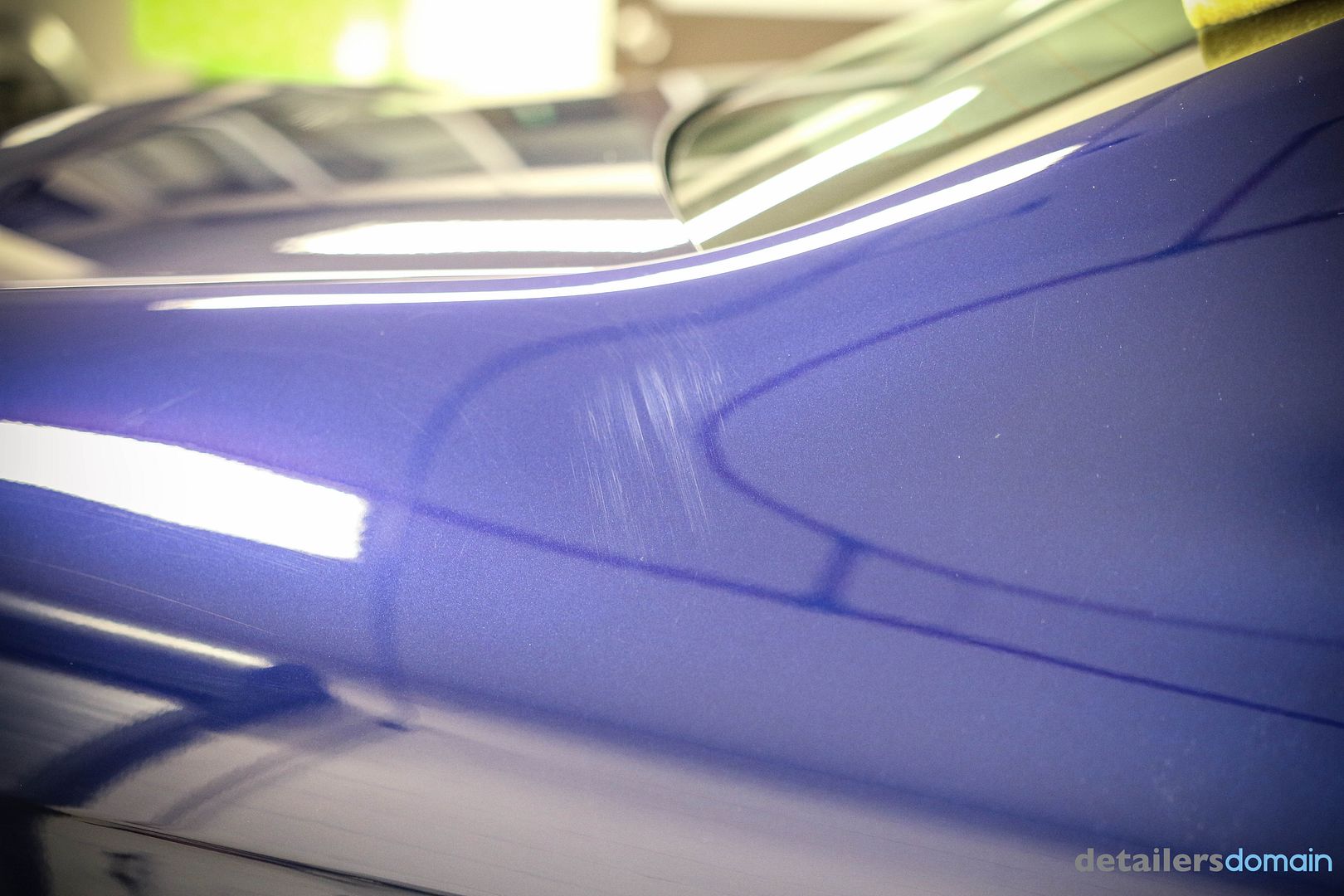 Before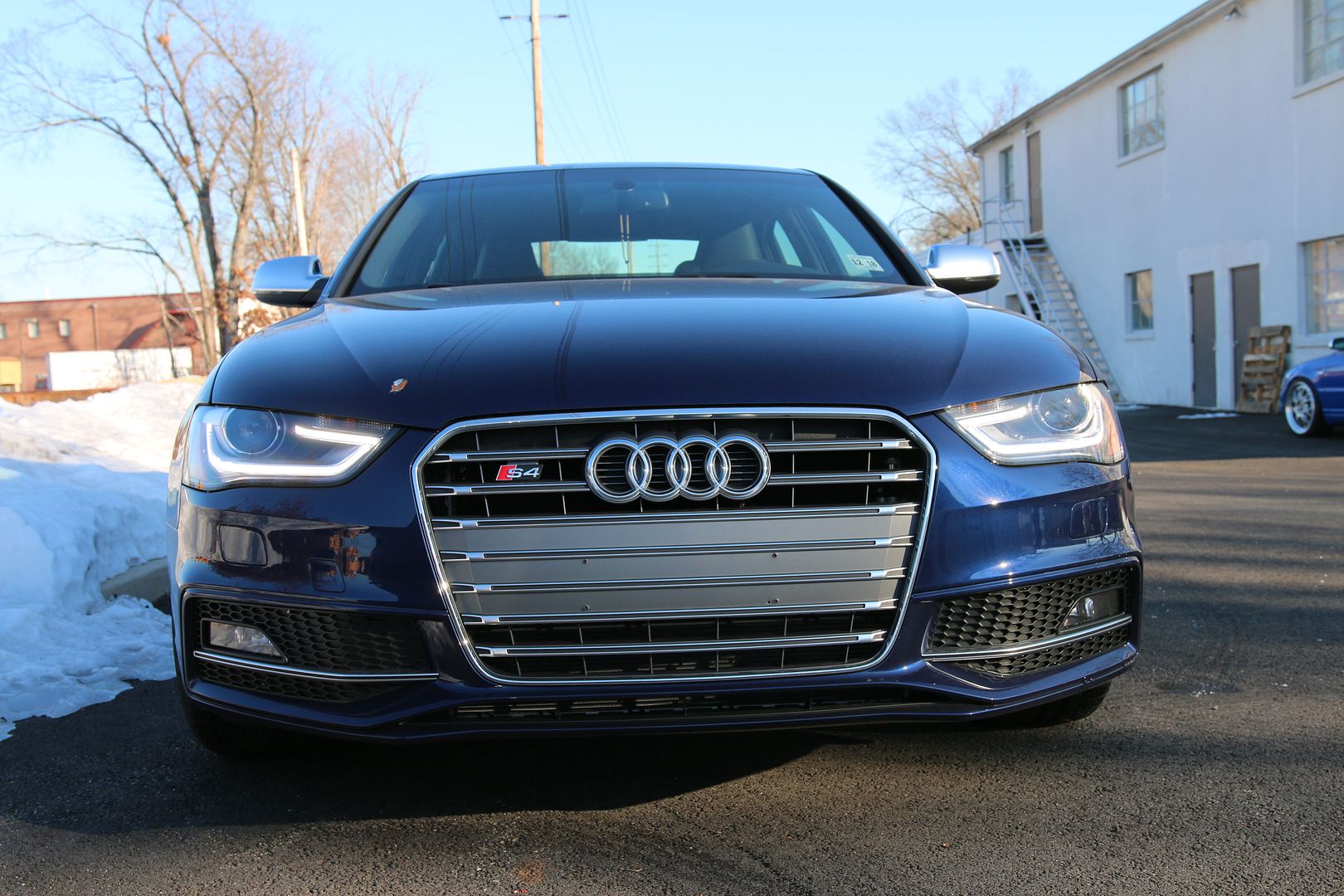 Various scratches/imperfections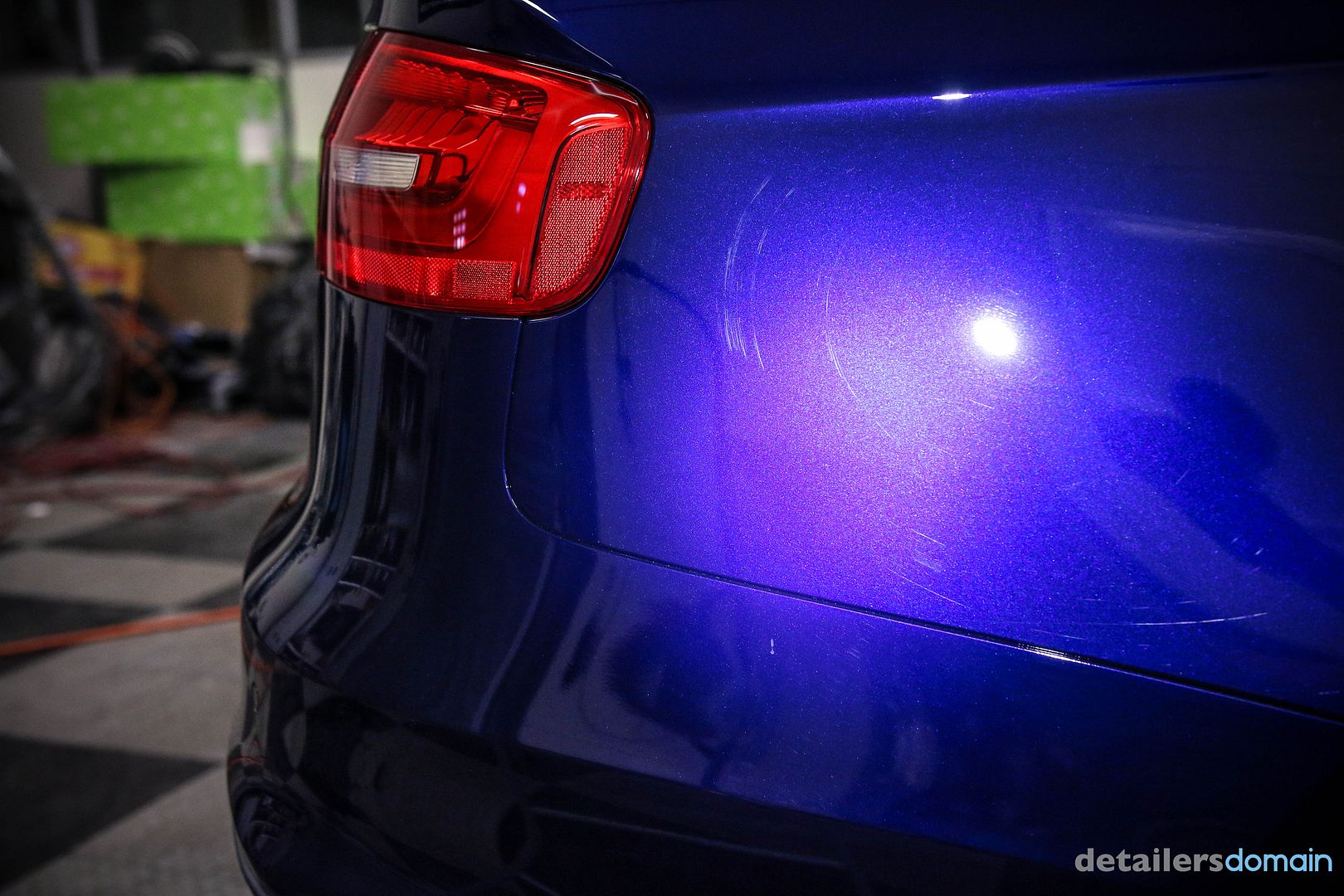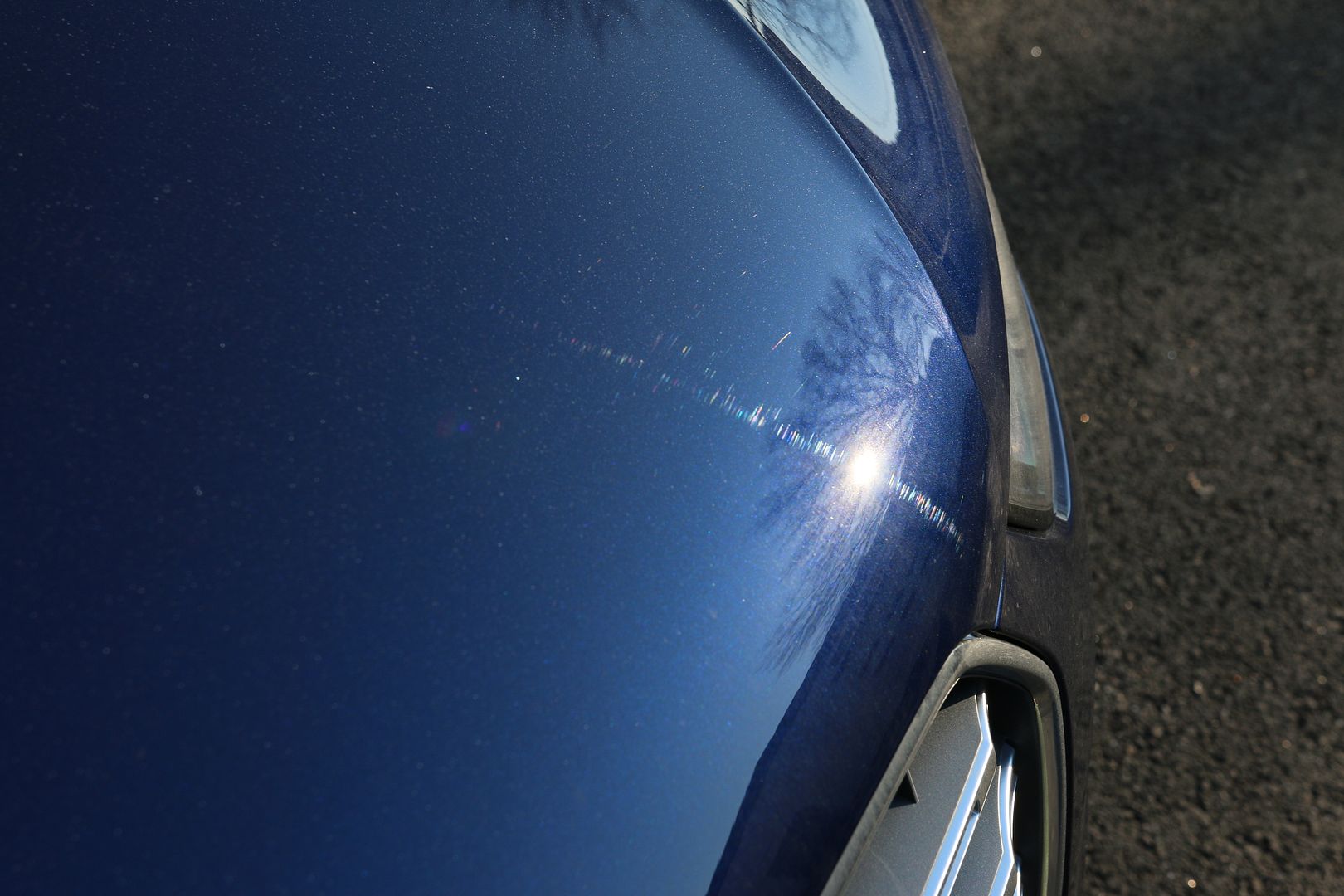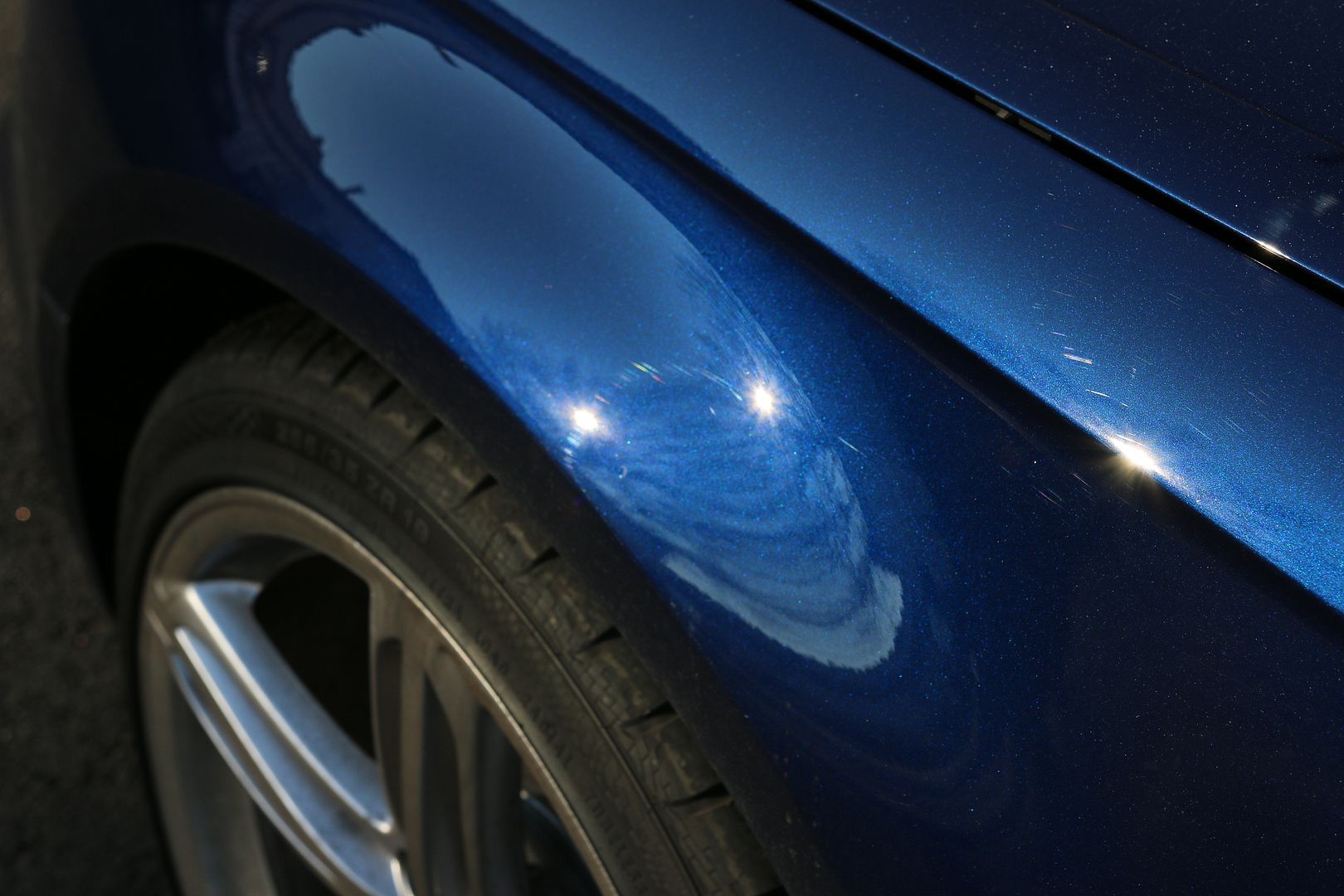 Wheels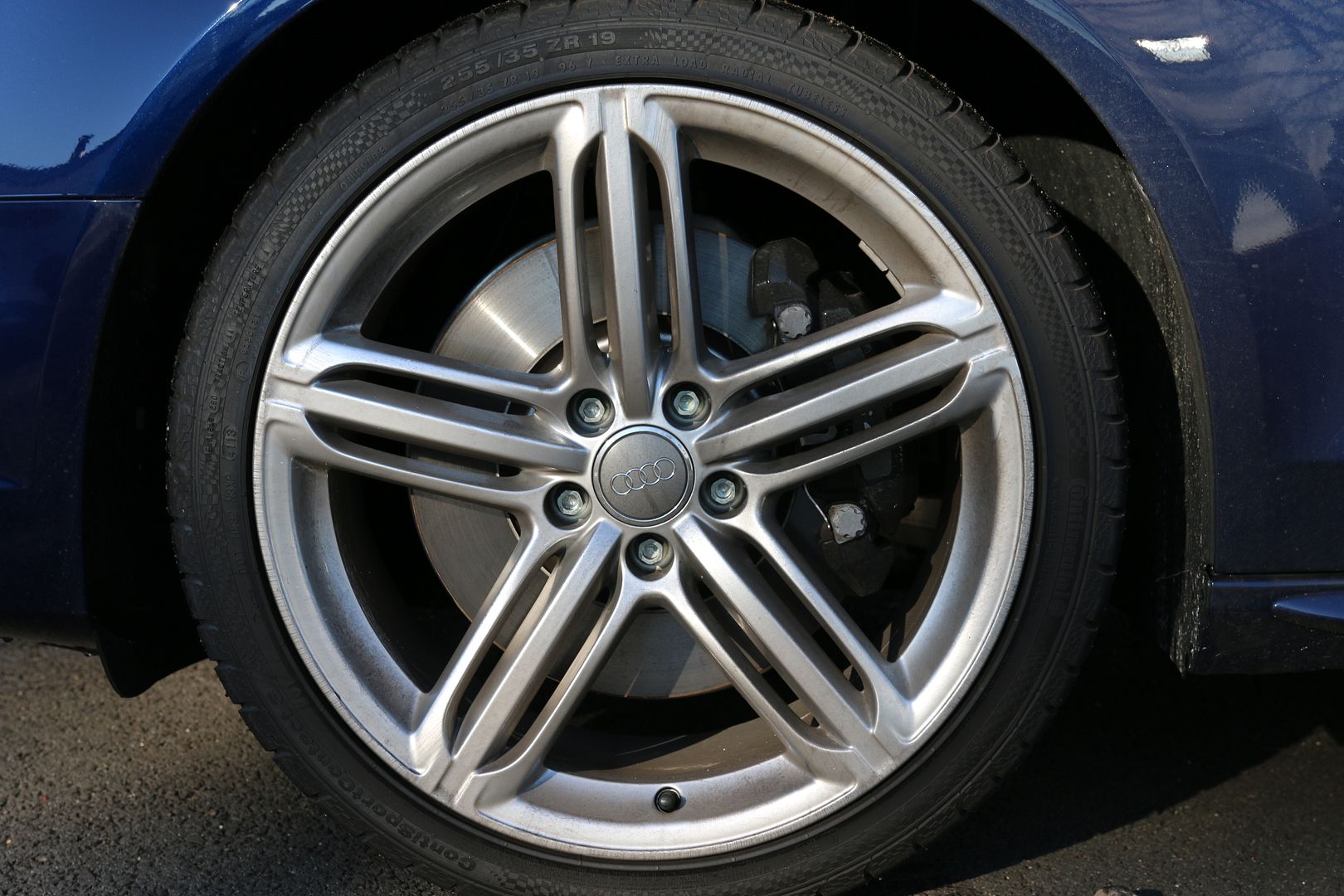 Sonax Full Effect Wheel Cleaner and various brushes used to clean up the OEM Peelers
Full prep photos missing due to the cold weather sorry guys
Light scratches around the door handles