I was lucky enough to get invited to a private Charity Event hosted by Pro Skater Bucky Lasek. The event was held at a private location which came complete with a SWEET ASS Bowl that the boys got to drop into. Goodies were handed out compliments of Vans and Rockstar and Food was yummy. I also handed an L4P shirt over to Bucky and Steve Caballero (who I got my first skateboard from) as well! Thanks Bucky and Justin for the invite!
You know your day willl be RAD when you see the Weinermobile!
Tons of Burgers and Dogs and an Ice Cream Truck FTW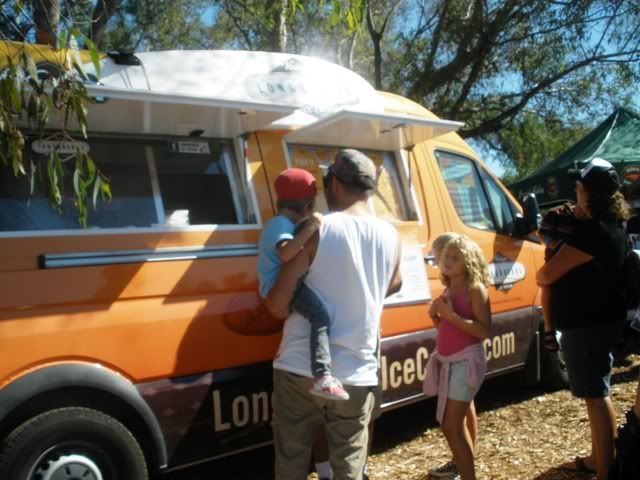 I went for the OG. Strawberry Ice Cream covered in Milk chocolate with peanuts on one side and waffle cone on the other!