All,
Thanks for the continued support, we appreciate your business and take great pride in being the preferred safe supplier for all L4P members.
Our latest Chronos project was a unit built specifically for a Popular Mechanics article debuting soon, I'll post a link to the article once it's available.
This safe is in stock and available for immediate delivery worldwide, please let me know if you're interested and I would be happy to put a full quote together.
Photos: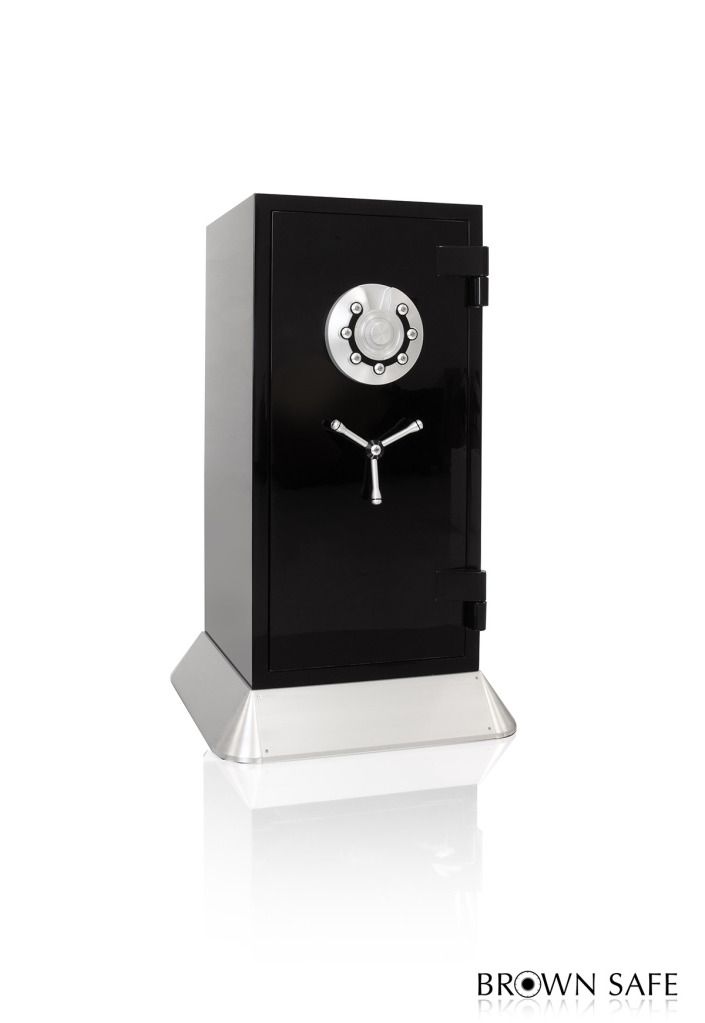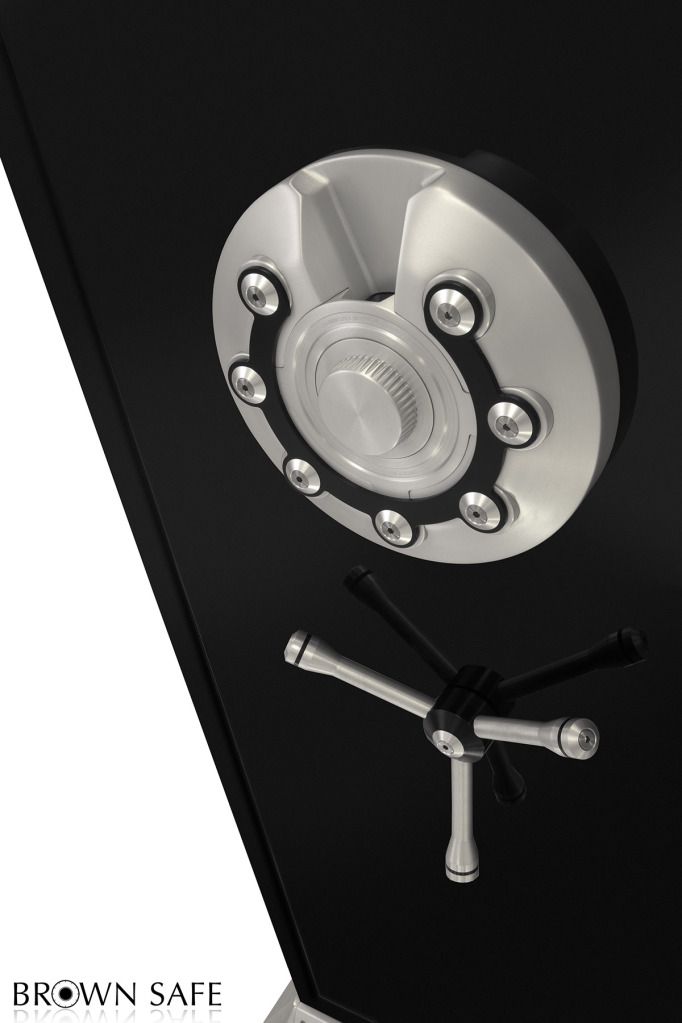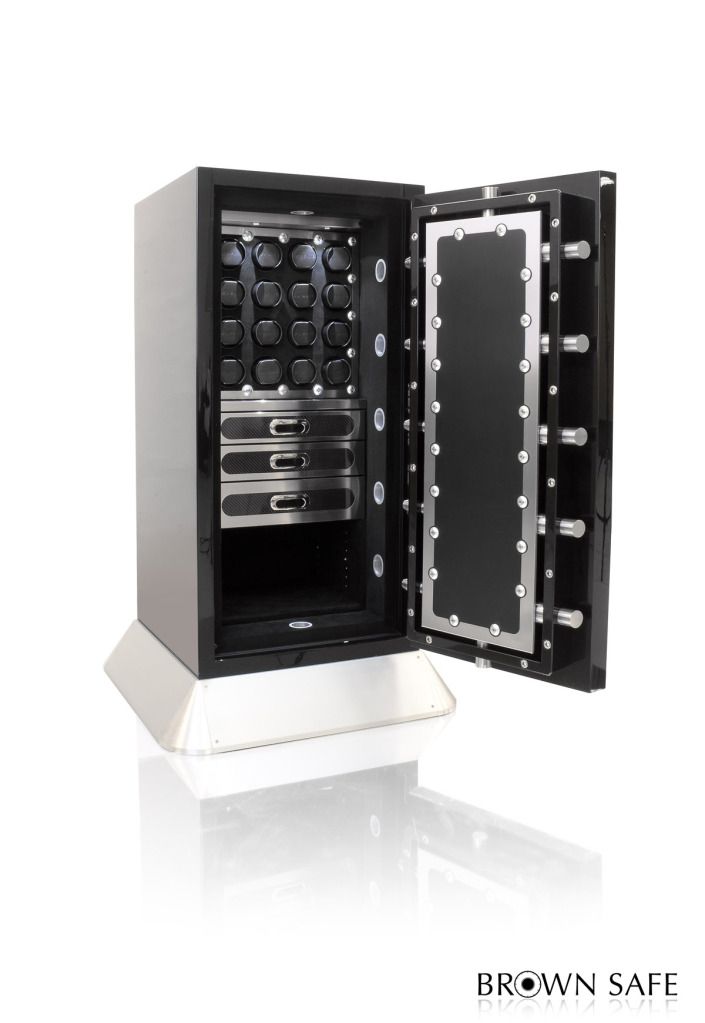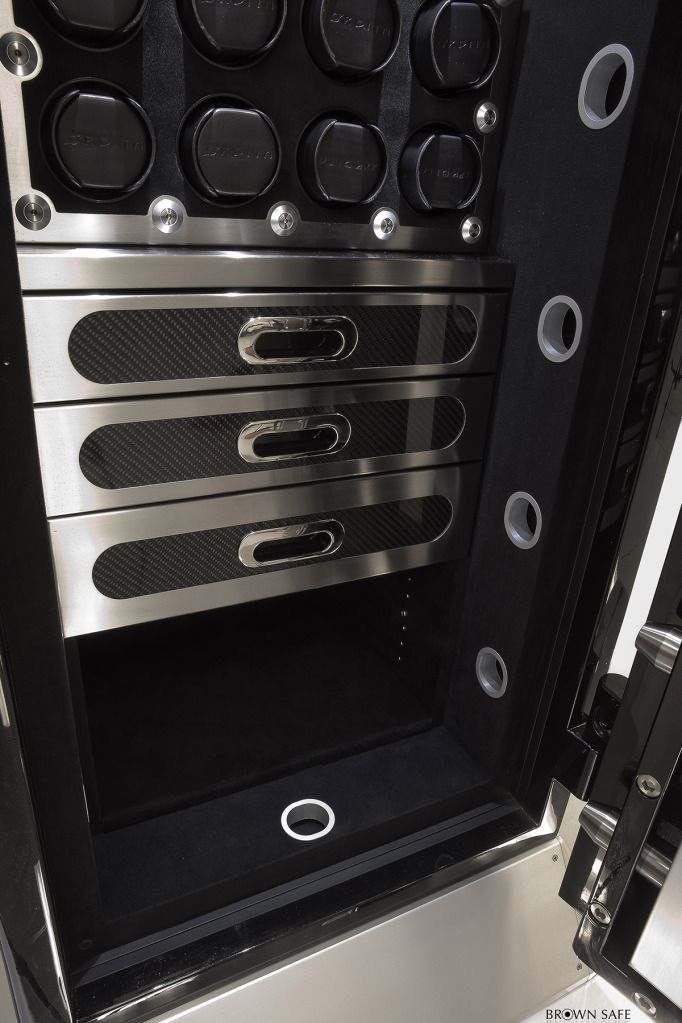 Specifications:
Chronos Series 4218 STK
- Outside dimensions 48.5"H x 24.5"W x 27"D
- Weight 1350 lbs (safe only add 200 lbs. for pedestal)
Security Features:
- Ballistic Armor Plate - six sided (door & body)
- Electromechanical Kaba-Mas X-09 high security Group 1 lock with custom display (this is the highest security locking mechanism we offer)
- Fire Protection with intumescent seal
- Biometric entry with custom display
- Granulated carbide hard plate
- Glass plate relocking device
- Three way boltwork with anti-drive
- Titanium locking bolts
- Multi-Sensor Alarm
- GPS Anti-theft package
- Three Movement Timeclock
- Ball and roller bearing hinges
Luxury Features:
- Custom 16 watch panel w/ red stitching and fully programmable Orbita watch winders
- Custom stainless jewelry interior with carbon fiber faces and Ultrasuede lined drawers
- Interior light
- Gloss Black Metallic exterior finish
- Custom Display w stainless X-09 housing
- Custom 6" Chronos Pedestal in stainless finish w/ flared pedestal
I also have a few Gem Jewelry Safes in stock for immediate delivery - great b-day or x-mas presents:


Please feel free to call or e-mail anytime with questions. I look forward to working with you and serving your security needs!
Matt C. Goldstein - Director of Sales
Office: 760-233-2293 | Mobile: 760-807-3752
Website:
Safes