All,
Thanks for the continued support!
I have a few Gem Jewelry safes that are available for immediate delivery.
If this safe doesn't meet your needs, I also have some Gem 2418's, 4018's and 6018's available.
Custom Gem: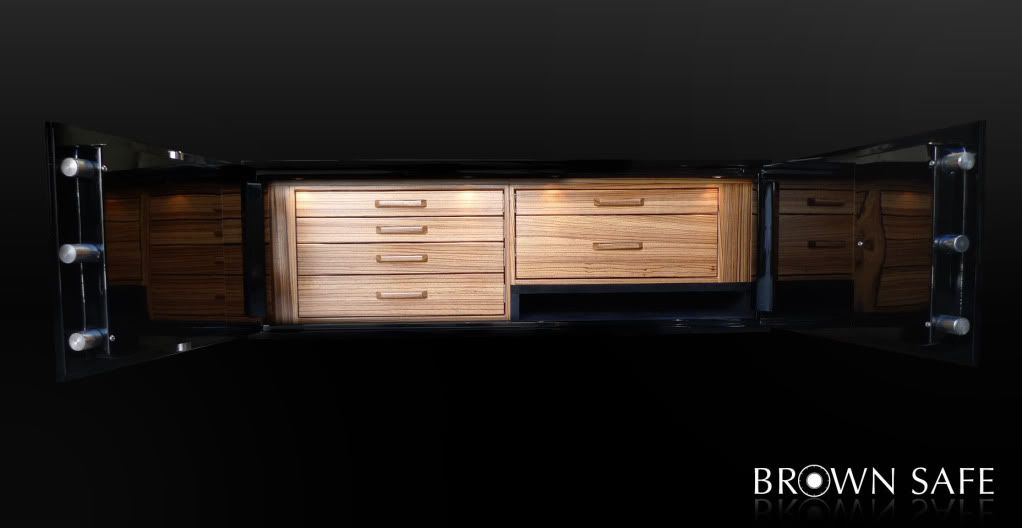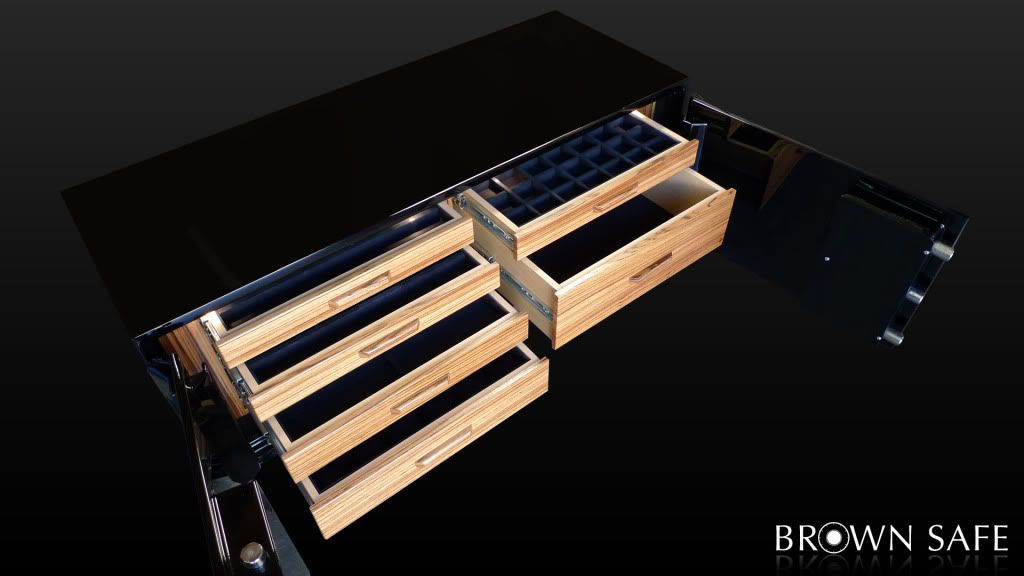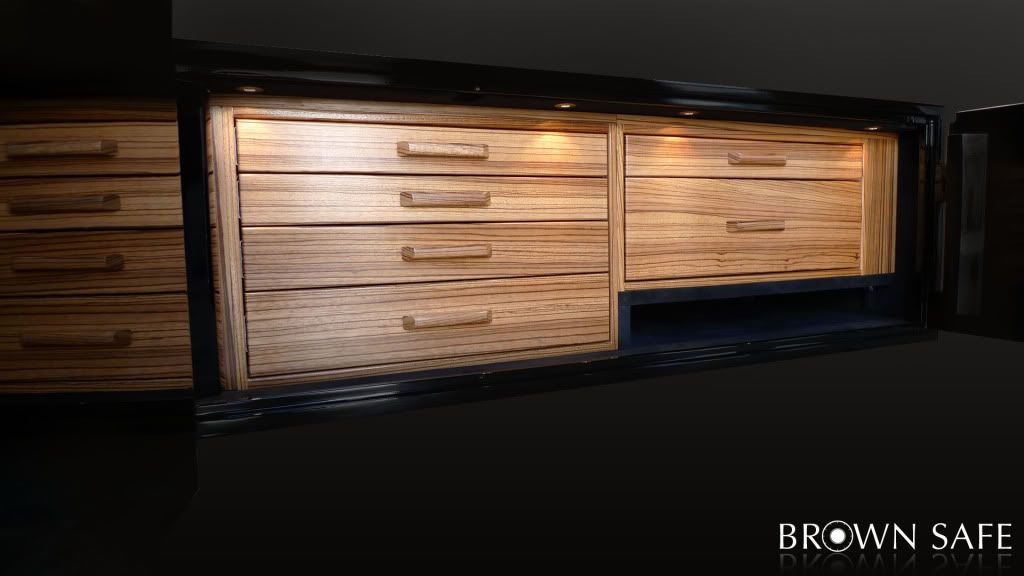 Specifications:
Inside dimensions 15"H x 46"W x 14.5"D
Safe door: 1/2" thick solid
Outside dimensions 16"H x 47"W x 20"D
- Safe body: 1/4" thick solid steel
- Weight 520 lbs
- Ball and roller bearing hinges
-Hinge Location – double door
- Electronic push button lock
-Door Clearance – 135 degrees
-Granulated carbide hardplate
-Color – Black
-1" locking bolts
-Wood Type – Zebrawood
-Interior lights
-Lock Finish – Brushed stainless
-Fabric – Black ultrasuede
Internal Jewelry drawers
Left side of safe:
1.5" deep drawer – H layout
1.5" deep drawer – H layout
2" deep drawer – E layout
3" deep drawer – I layout
Right side of safe:
1.5" deep drawer – B layout
5" deep drawer – open (watch winders can be installed in this drawer if needed
Original price: $6,000... forum price $5,000 (without winders). Winders can be added for $500 each.
Please call or email with any questions!
__________________
Matt C. Goldstein
Brown Safe Manufacturing, Inc.
"Built To A Higher Standard"
www.BrownSafe.com
[email protected]
Office: 760-233-2293
Cell: 760-807-3752
Fax: 760-233-2297