Discussion Starter
•
#1
•
BMW 328i M Sport - receives a new car prep with Opti Coat installation.
This beautiful brand new estoril blue BMW 328i M Sport receives a new car prep with Opti Coat installation.
The car was received relatively clean, however we found hair line scratches in clusters, some light swirls and marring from washes, and the b pillars were the normal lightly scratched and scuffed up piano black we have come accustomed to on cars with these type of trim pieces.
The final results were great and I believe the customer was quite happy with the work performed.
Exterior
- Wheels were prepped with Sonax Wheel Cleaner and cleaned up with various brushes
- Tires were spritzed down with Adam's All Purpose Cleaner and steamed
- Wheel wells were cleaned up
- Washed with Sonax High Gloss Shampoo
- Door jambs were cleaned up
- Clayed/NanoSkin Autoscrub
- Dried
- Tires dressed
- Masking
- Paint Measurement
- Compound - Menzerna FG400
- Final Polish - Sonax Perfect Finish 4/6
- IPA Final Wipe down prior to Opti Coat
- Last step - Opti Coat Pro
- Inspection with Fenix, Brinkmann, and natural sunlight
- Wheel wells were cleaned and protected
- Rubber and Plastics Treated
- Exterior windows and mirrors cleaned and sealed
- Exhaust tips cleaned
- Windows were auto scrubed, cleaned, and sealed
- Headlight and Fogs were cleaned up and protected clear film - Xpel Ultimate
Products used:
Optimum No Rinse
Sonax High Gloss Shampoo
Stoner's Tarminator
Auto Finesse Oblitarate
Sonax Multi Star
Sonax Full Effect Wheel Cleaner
Uber Yellow Poly Clay Bar
NanoSkin Autoscrub Fine Grade Wash Mitt
Menzerna FG400
Sonax Perfect Finish
Opti Coat
Adam's Super VRT
Auto Finesse Crystal Glass Cleaner
Auto Finesse Mercury Metal Polish
Sonax Plastic Trim Restorer
Tools used
Uber Wool Wash Mitt
Uber Quick Detail MF Towels
Uber All Purpose MF Towels
Rupes LHR75E
Rupes BigFoot LHR 21ES Random Orbital Polisher
Rupes BigFoot LHR 15ES Random Orbital Polisher
Uber Orange Foam Pad
Uber Green Foam Pad
Defelsko Paint Meter
Fenix TK35
Kranzle Pressure Washer
Uber Foam Canon
2 Grit Guard Buckets with Caddies
Adam's Firehose Nozzle
Metro Air Force Blaster
Before shots - didn't look too bad at drop off.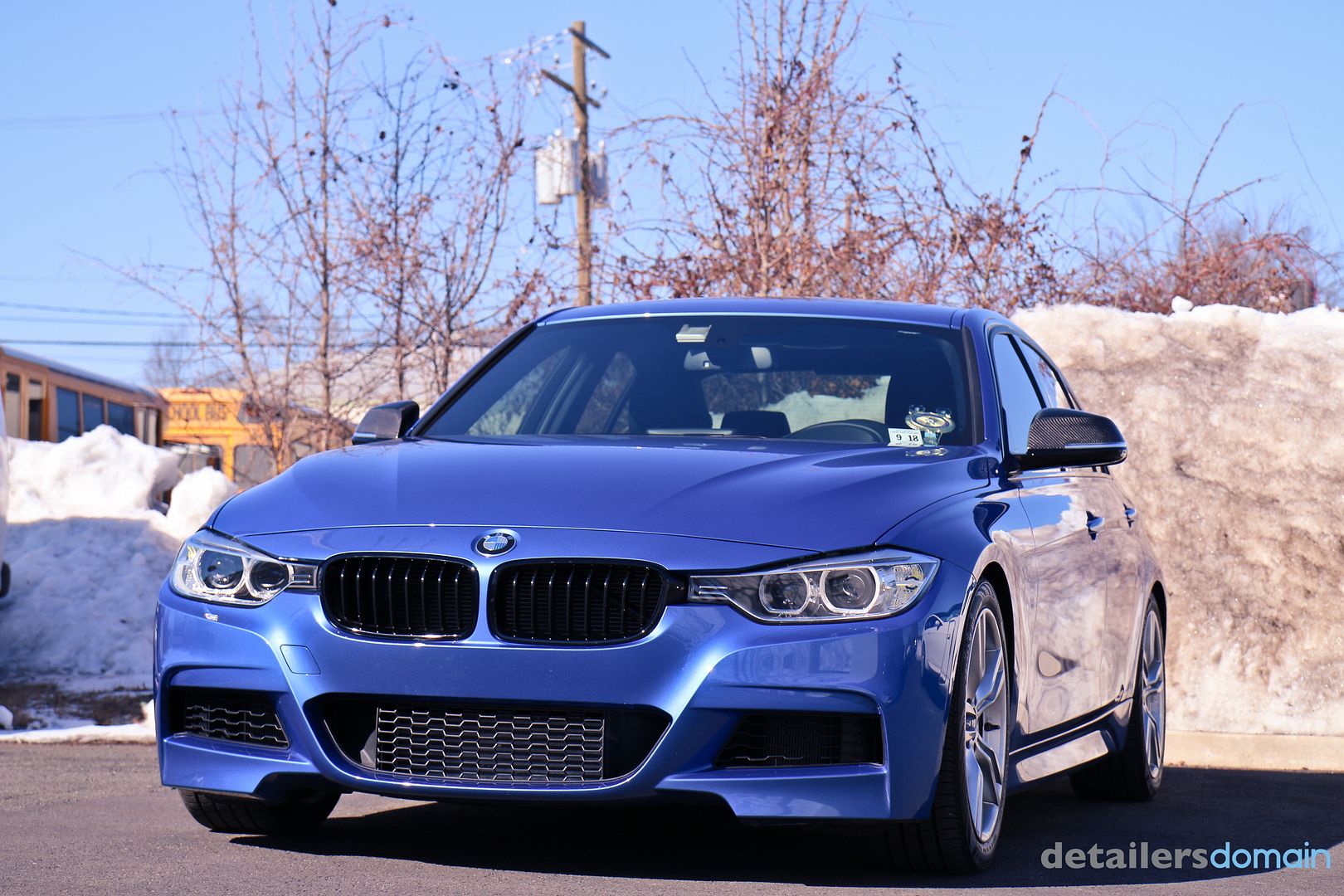 Here we show all the imperfections on the paint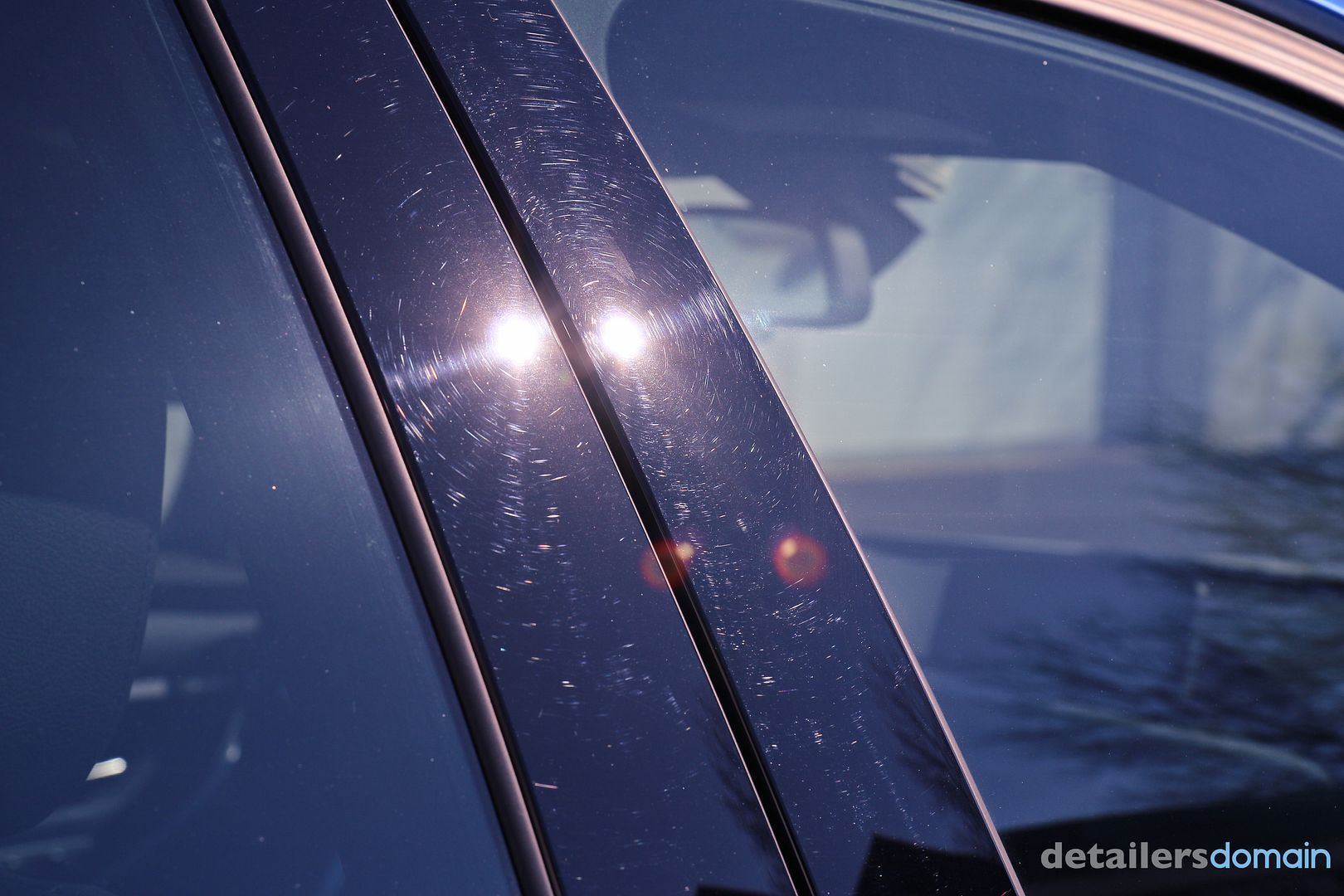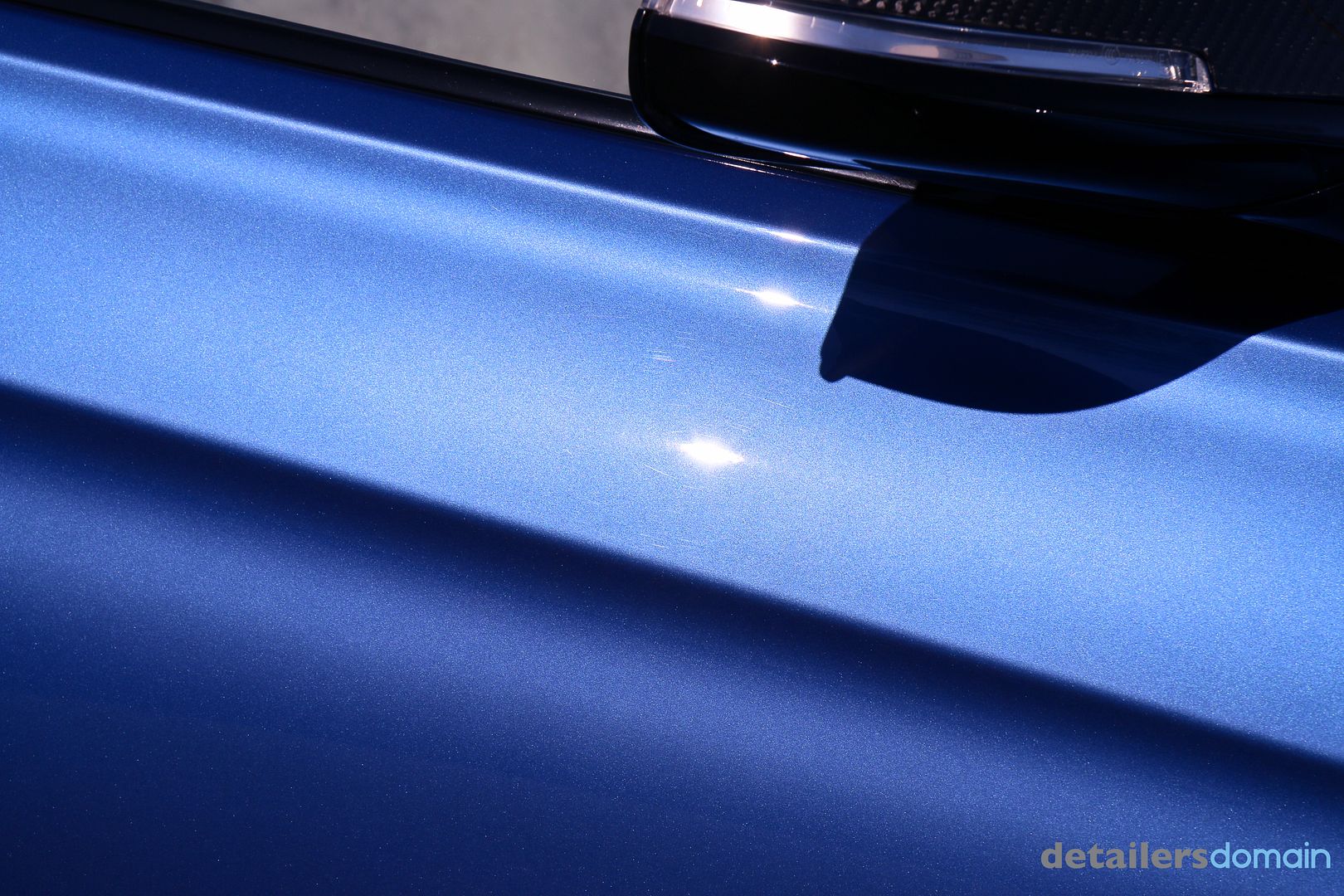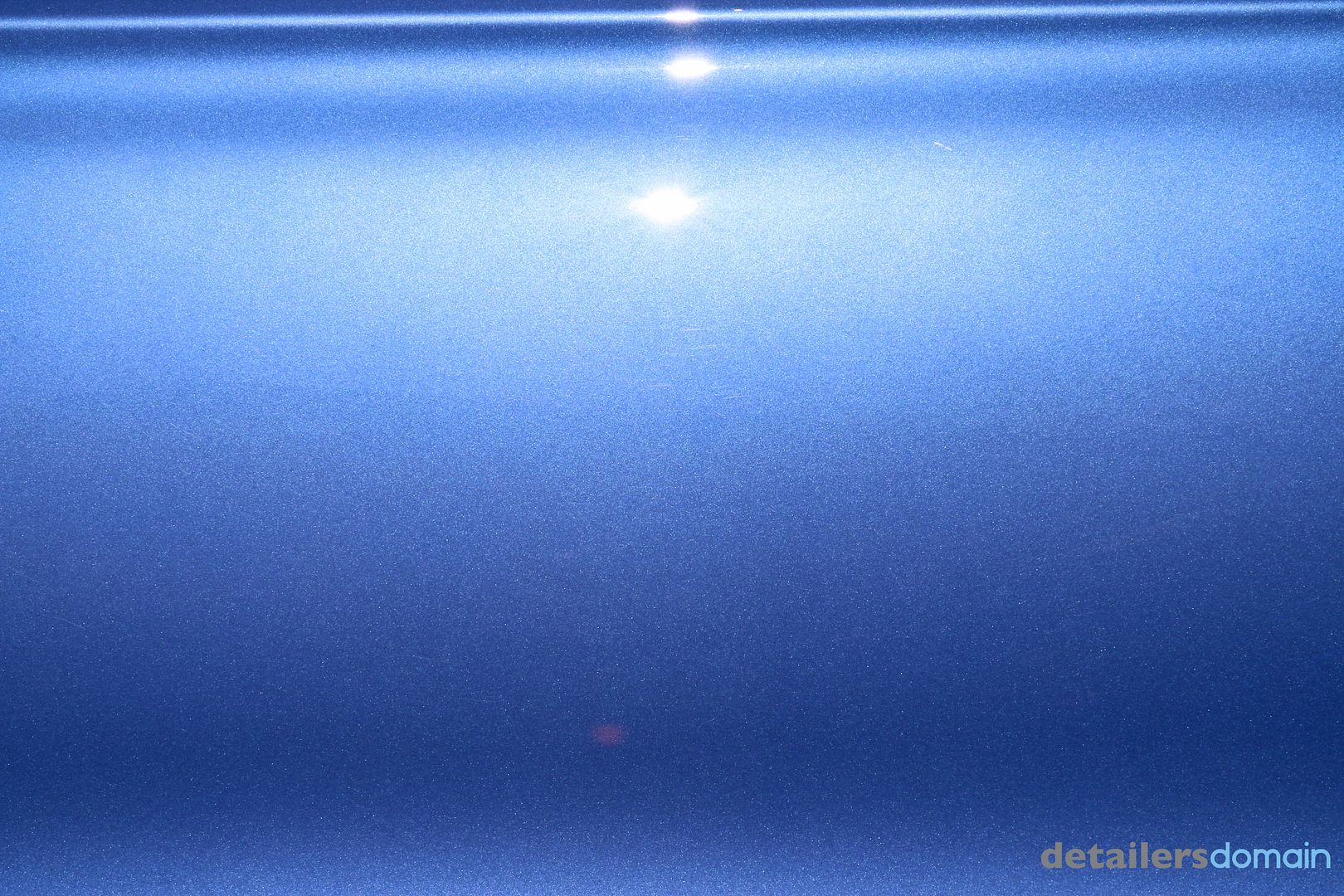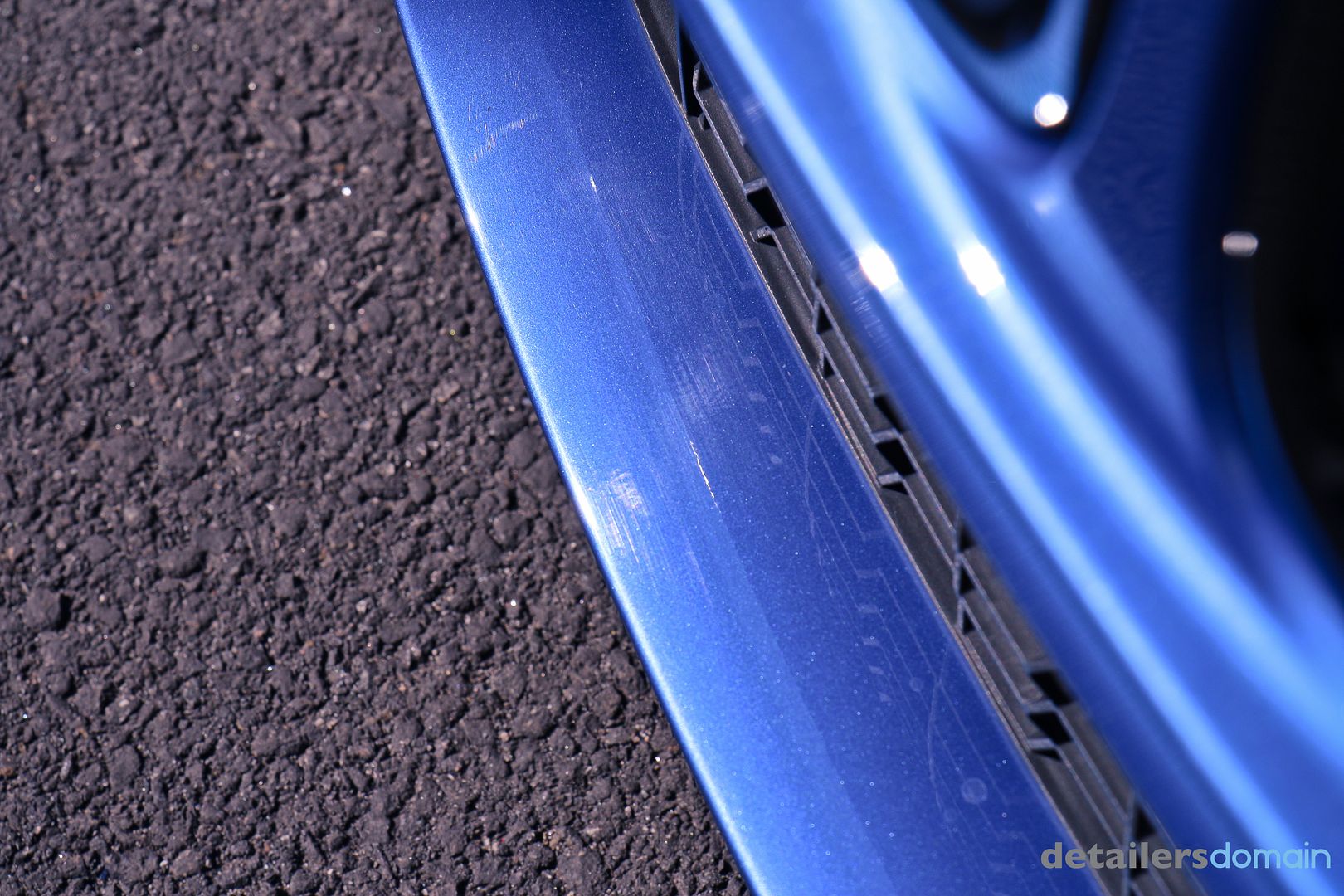 Prep - Wash - Decon - Clay - Wheel and Tires cleaned and prepped