UPDATE
Well after calling couple installers , no one could come out till Tuesday earliest .. Said WTF , called up a buddy who I know has tools and atleast how to mess with electric. Told him come over and bring his tools and a ladder lol Now 2 ppl picking up a 80 inch isnt for the faint of heart .
Went to Home Depot picked up some peices that I thought I needed , allready sourced 2 50foot HDMI cables and my direct tv guy left me about coax wire ..
Measured for the mount , tired to get it as center with the mantle as possible even though the windows are not even length apart from mantle might look off but I wanted to keep centered on mantle instead of windows cuz then it would of looked like it was on the edge of mantle on the left side .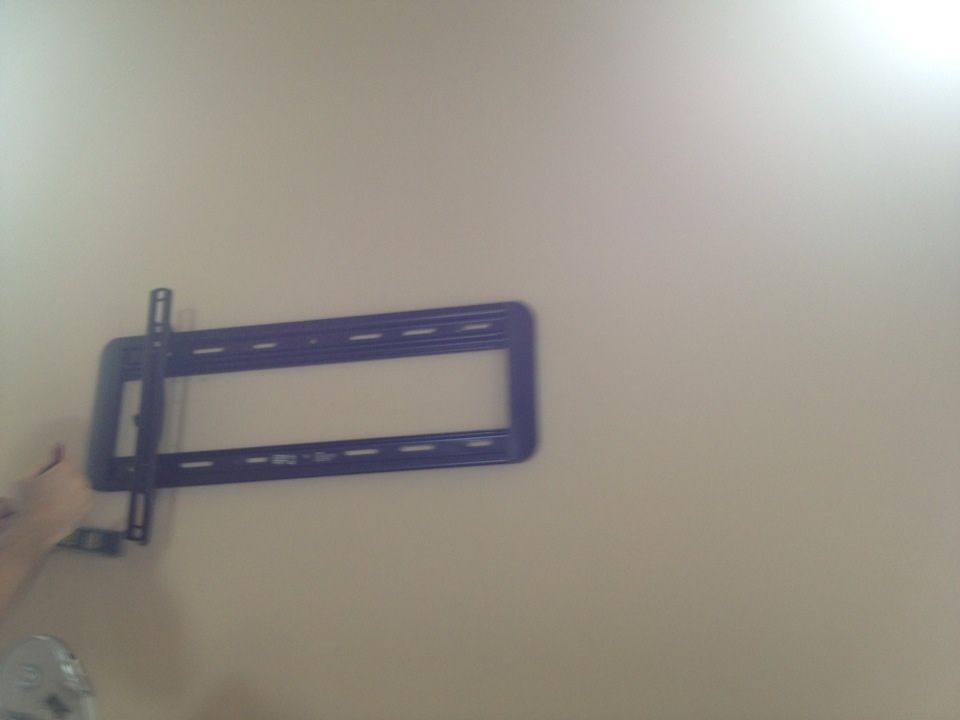 Decided to mount the plug towards left of tv as thats where the hdmi's plug in and thought id save about 5ft of wire that I would of lost mounting to the right and not having ro run another extention .
Look ma I mounted a TV !!!lol
this is from about where the closet is that I ran the box into on the far left of pic behind me is the entrance door couple feet behind
side front side view
MaSi on the screen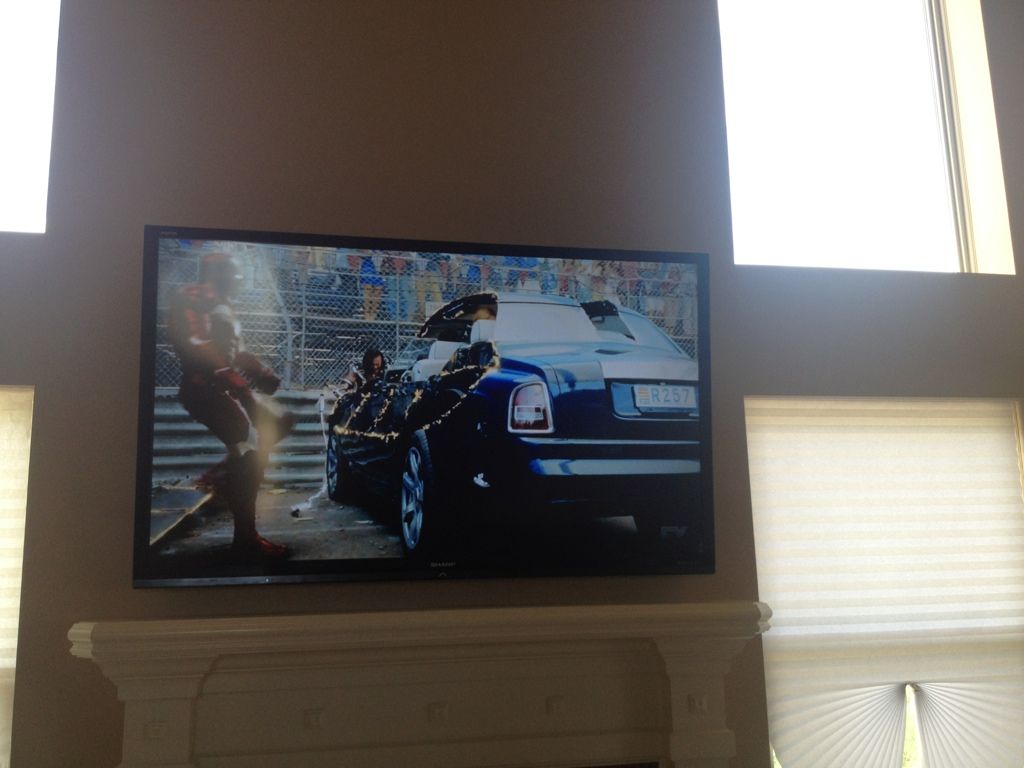 Box and wires in the closet , cant see when doors shut
Far side view from kitchen , had to tilt a little as its pretty up there , love that I cant see any wires anywhere
can sit here allday and take pics of this thing .. In all honesty for some reason is doesnt seem like 80 inchs on this wall but cant wait to watch a movie at night on it , I have yet to mess with any settings but watching Ironman2 looks like its live lol.
At the end of the today I think Im more geeked up that I actually installed this myself <with the help of my friend of course> . The fact that in the beginning I was gonna mount the boxes to the side of the wall and now they are hidden and not seen anywhere in the room , I love shit like that . And to be able to say I did that make it all more worth the while , cannot beleive was gonna pay somone $500++ to do this .. I got this Tv at best buy with mount for just under 2500 with 4 yr warrenty + tax a little over $3 grand total .. I like big gaudy type stuff when it comes to certain things , and TVs are one of them lol , so I think this tv suits me perfectly for now . Will update how I like it and how it performs once I start messing with it . thanks for replies !!!
just wanted add one more pics , this was my 50inch Samsung I bought in 2008 , it was in my condo main room , now has turned into the bedroom tv .. gonna mount that on wall but another day lol
later thanks for looking