Discussion Starter
•
#1
•
Greetings All,
This is my first post. I hope I don't step on any toes. Since this is a bit of a commercial post. I have tried to make contact with whoever is on the other end of the advertisement link but have not received a reply. So hopefully this does not get deleted and I do get contacted. I have had a machine/fab shop for over 30 years. I was at a BBQ last summer when in the middle of cooking the guy's grill basically disintegrated. I mentioned I might be able to help him out with a new one. So I came up with this.
It is all stainless steel. The two grills move independently with the one hand wheel. There is a knob in the center of the wheel that selects each grill. Each grill is divided into three sections that can be removed for ease of cleaning.
Here are a couple of more shots: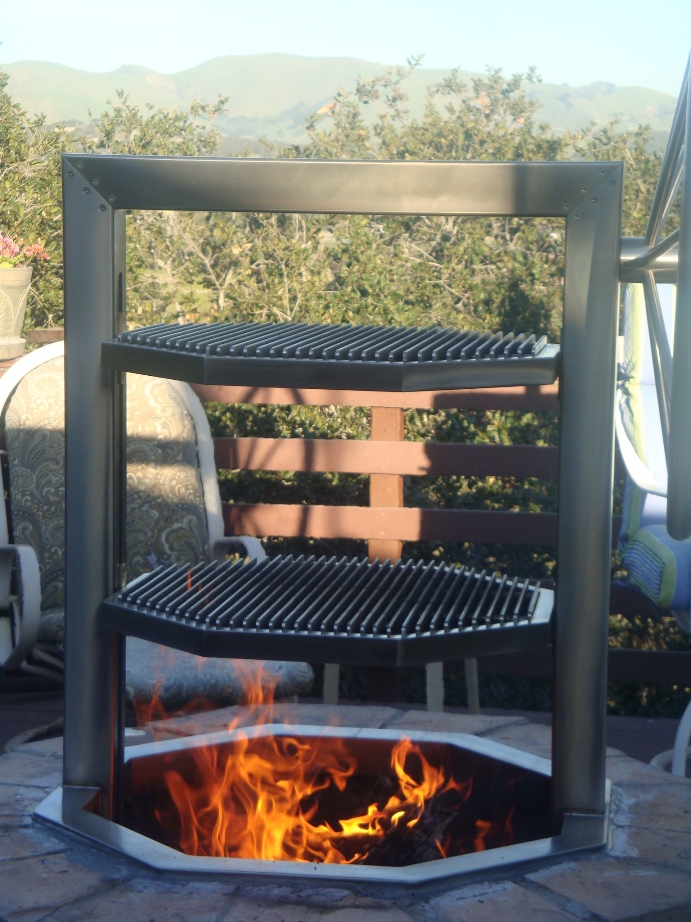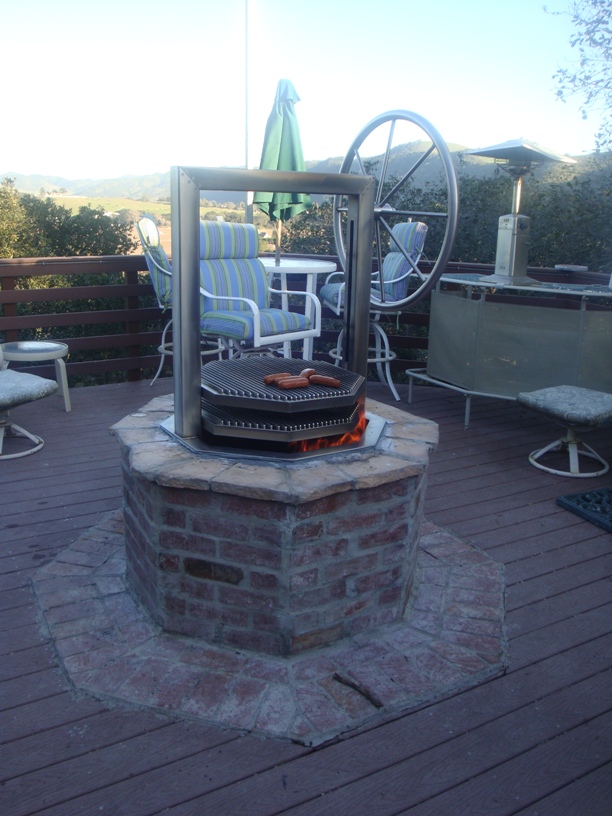 The brick fire pit was existing and I made grill to fit.
I think I am going to stick with the octagon shape and make the next one as a free standing version with an integral fire box.
Enjoy.
Phil Schack