Discussion Starter
·
#1
·
We had a new customer come into the shop with his brand new 2014 Audi RS5 in Missano Red - beautiful!
He wanted to get his car cleaned up because it was new but did not want to do a full correction on it due to the winter we have been having - just clean up the paint and provide some good protection. Once the roads clean up he will be back for a proper correction.
Take a look at our all season detail a great way to maintain the car and keep it looking good and protected.

Exterior
- Wheels and tires cleaned
- Wheel wells were cleaned up
- Washed with Sonax High Gloss Shampoo
- Door jambs were cleaned up
- Clayed/NanoSkin Autoscrub
- Dried
- Tires dressed
- Sonax Paint Cleaner
- Sonax Polymer Net Shield
- Rubber and Plastics Treated
- Exterior windows and mirrors cleaned
- Exhaust tips cleaned
Interior
- Vac
- Wipe interior down with Sonax Dashboard Cleaner
- Glass cleaned
Products used:
Optimum No Rinse
Sonax High Gloss Shampoo
Auto Finesse Oblitarate
Sonax Multi Star
Sonax Full Effect Wheel Cleaner
Uber Yellow Poly Clay Bar
NanoSkin Autoscrub Fine Grade Wash Mitt
Sonax All Season Detail Kit
Adam's Super VRT
Sonax Plastic Trim Restorer
Tools used
Uber Wool Wash Mitt
Uber Quick Detail MF Towels
Uber All Purpose MF Towels
Rupes BigFoot LHR 15ES Random Orbital Polisher
Uber Green Foam Pad
Fenix TK35
Kranzle Pressure Washer
Uber Foam Canon
2 Grit Guard Buckets with Caddies
Adam's Firehose Nozzle
Metro Air Force Blaster

Before
Salt and grime from the brutal winter we have had.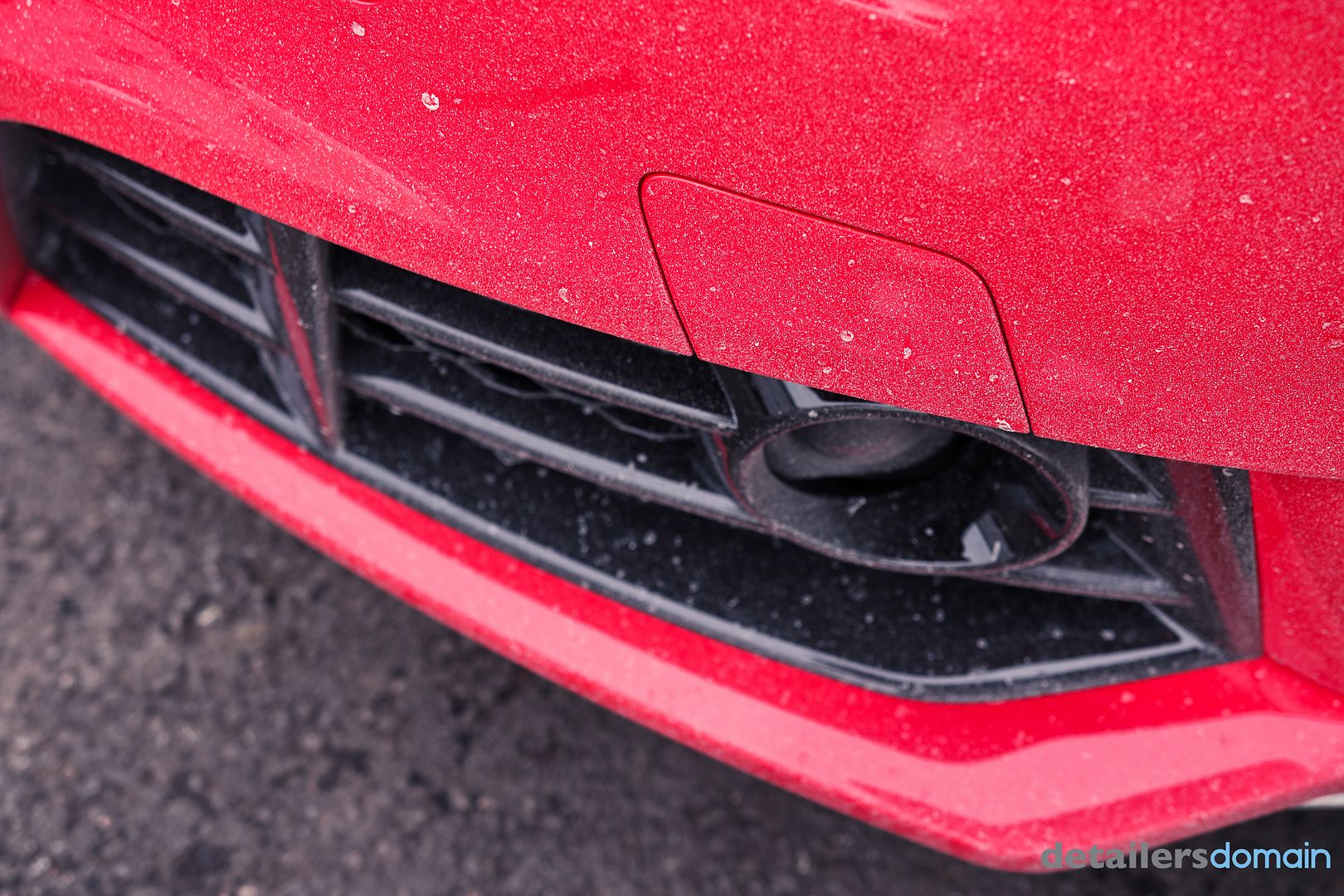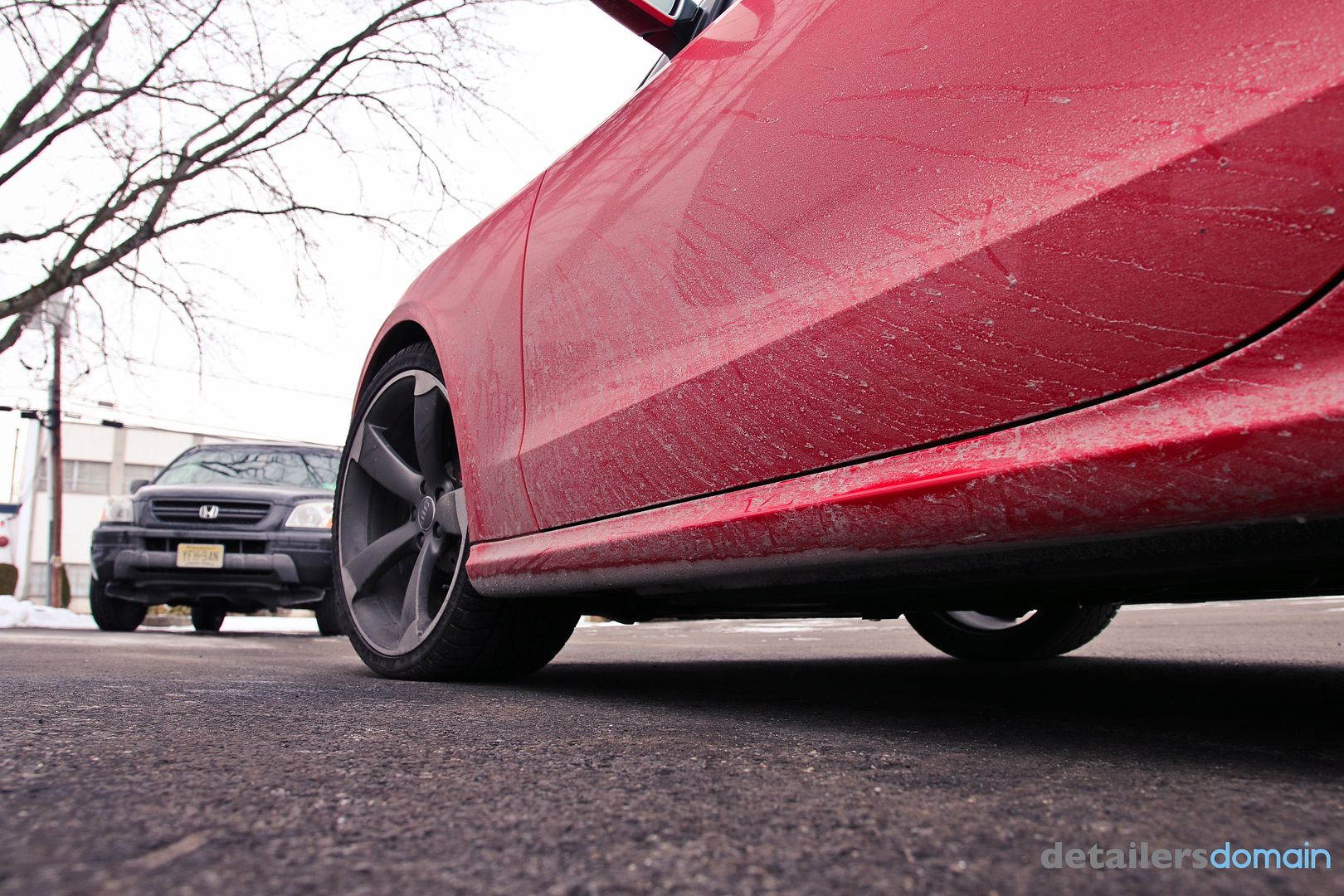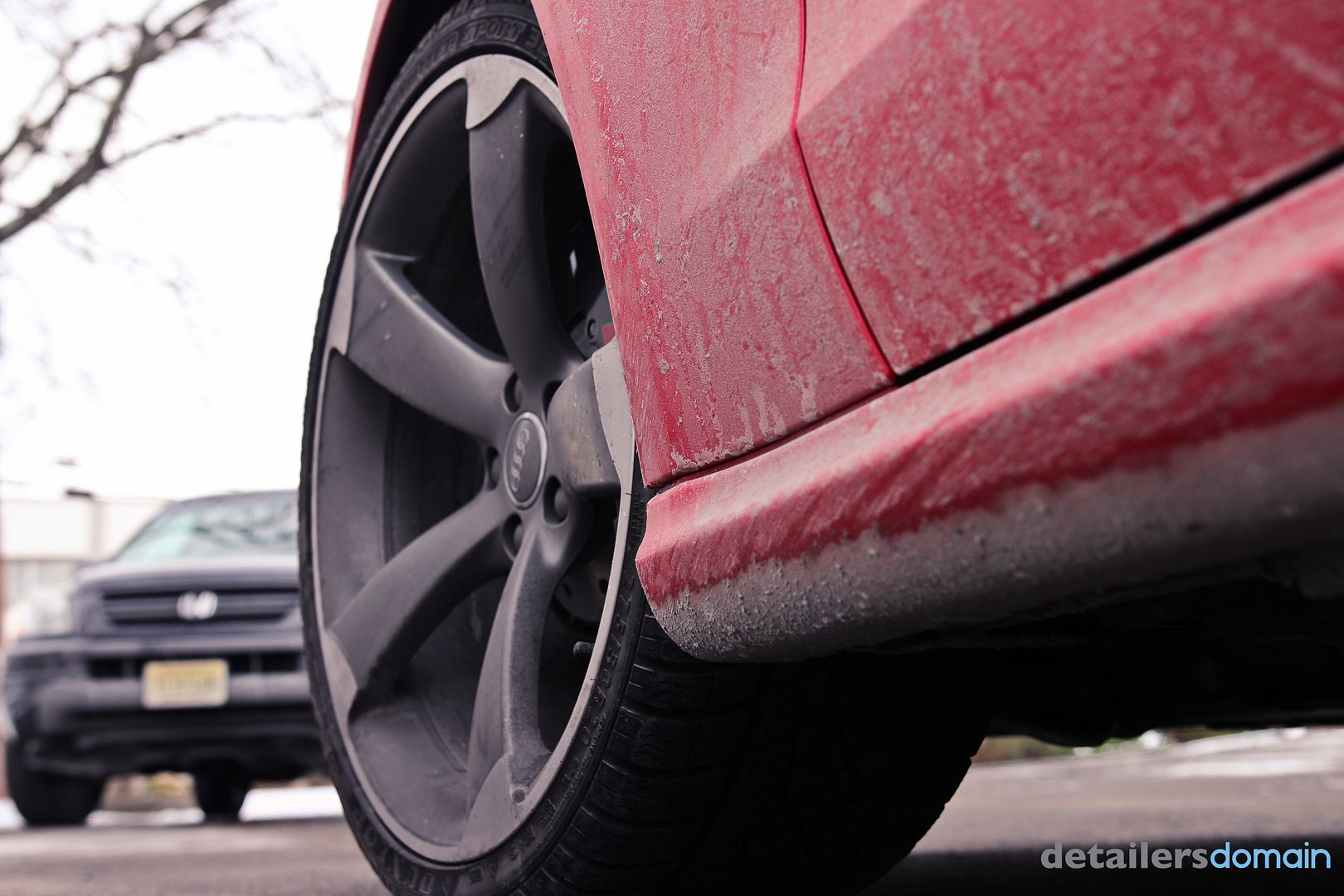 Prep
- wheels, tires, wheel wells cleaned, paint washed/clayed and prepped for Sonax Paint Cleaner. Since the it was too cold out we used steam and ONR to clean and prep the RS5.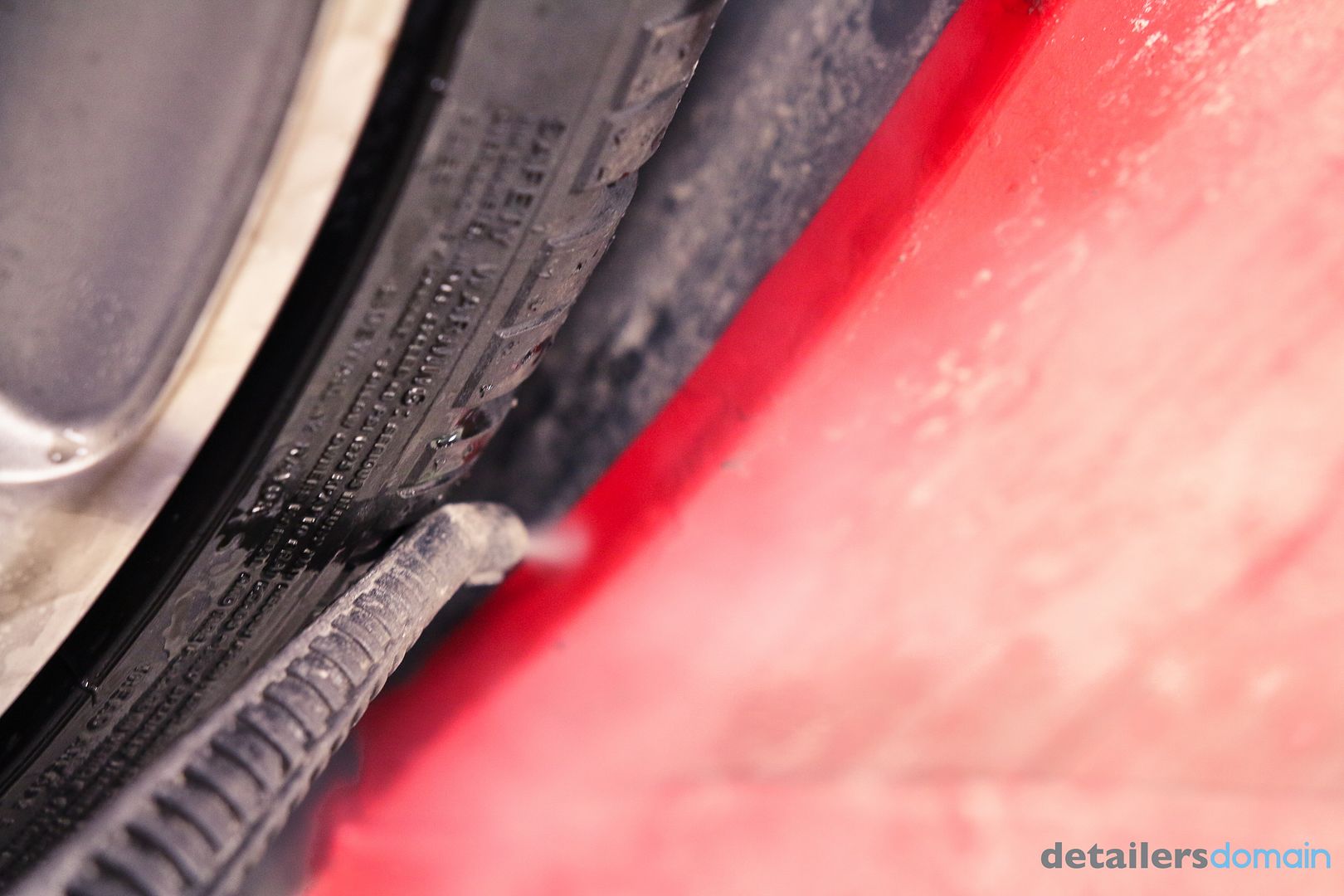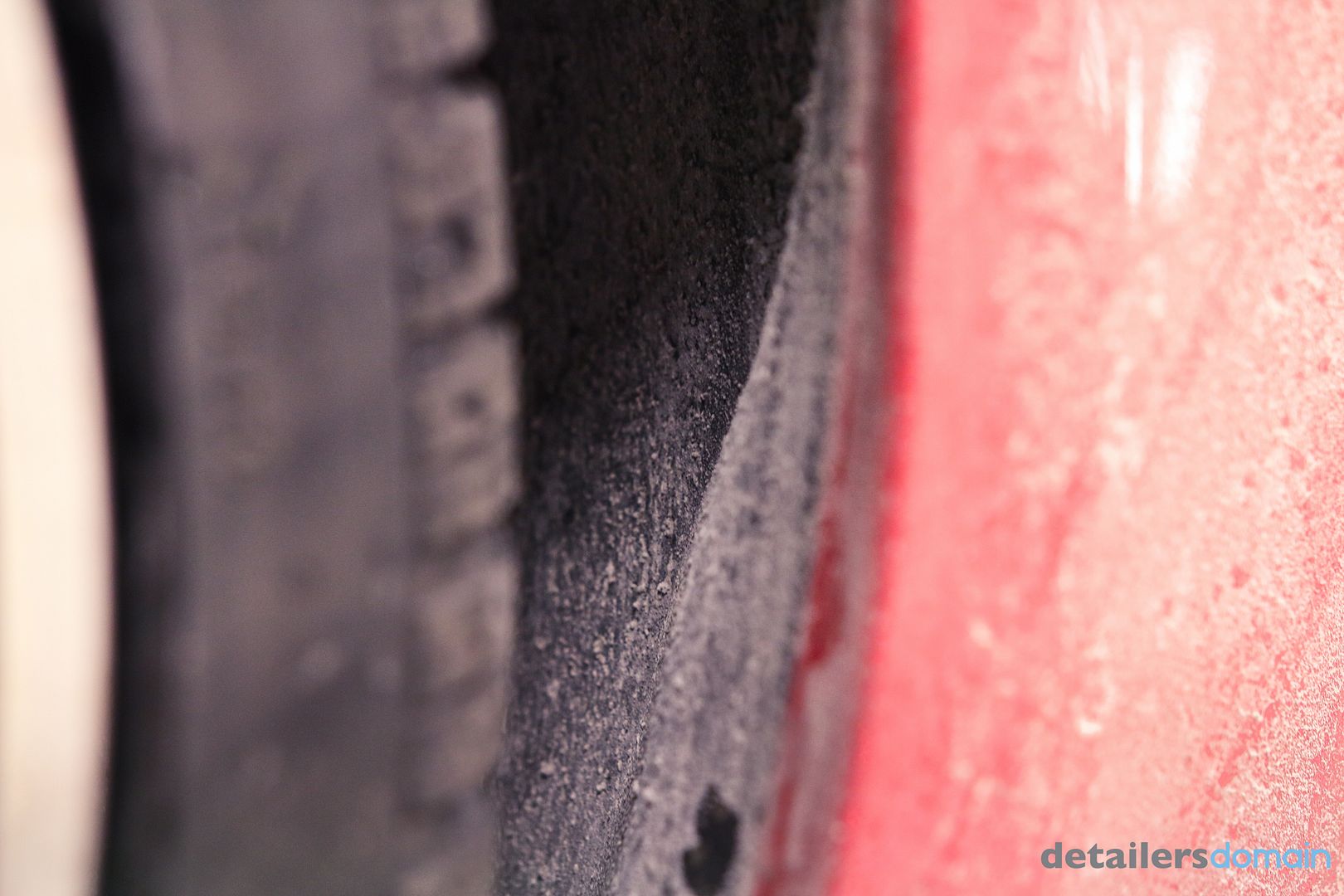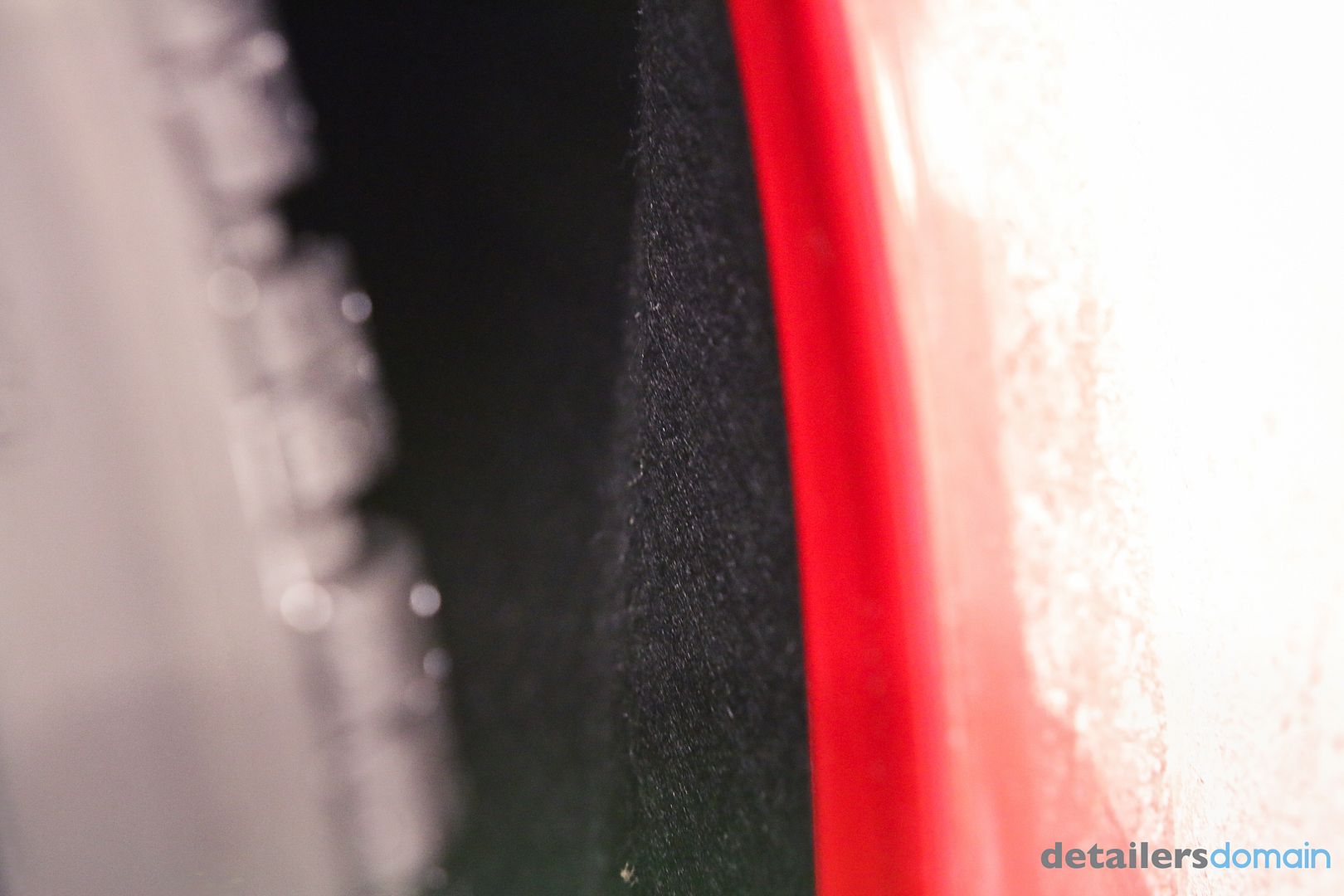 For the Complete Write Up -
Click Here