Discussion Starter
·
#1
·
I had been wanting to add a tritium dial Panerai to my collection for some time. Initially, I was leaning towards a 9 but the 360 filled my desire for a PVD base. I love the dial of the 2, but I really wanted a titanium case. Thus, the obvious choice seemed to be a 36. Then, someone suggested that I consider a 40. Hmmmmm. I didn't know much about the 40, so I did a little research. Many thanks to N and A for your invaluable information.
I discovered that there is very little information available about the 40 and it is somewhat mysterious. It does not appear in any Panerai catalogs, nor on the Panerai website (take a look).
The 40 was released in 1999 as a limited edition of 200 pieces. However, it was housed in a regular production box. The 40 is officially a B series. However, some consider it an A series (see e.g.,
Table Sorter Proof of Concept
).
The 40 was the precursor to the 36 (interestingly, the 36 is incorrectly shown on Panerai's website as a 1998 A series model -- however, the 36 was not released until 1999, after the 40, and is actually a B series).
The 40, along with the 25, were Panerai's first titanium watches. The 40 had very limited distribution and was only offered in a few countries (USA, Japan, France and Germany) as something of an experiment to gauge the viability of titanium cases.
Whereas the 36 has a sapphire case back, the 40 has a solid case back. I generally prefer sapphire case backs but, on the 40, the solid case back seems more appropriate to me.
After learning a bit about the 40, I was hooked. Many thanks to Robert for parting with his pristine 40.
IMHO, the 40 cries out for an ammo type strap. However, I wanted a black strap to compliment the black dial. I searched high and low for a black ammo strap that sang to me, but nothing hit the mark. Then, I stumbled across a listing from a skilled, but low volume, UK strap maker who had acquired a fantastic black ammo pouch and only had enough leather for three straps. He kept one for himself and offered the other two for purchase. By the time I saw the listing 45 minutes after posting, one of the two was already sold. I pounced on the other. Many thanks K for an amazing strap!
I have owned the watch for about a month and I am captivated by it. It has exceeded my expectations.
Here she is: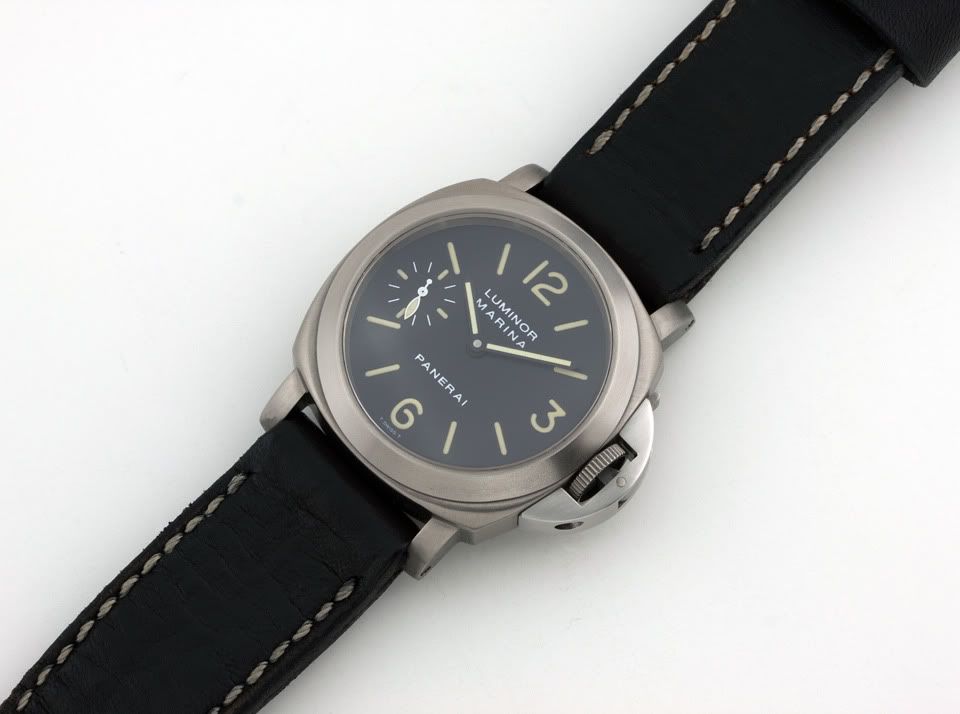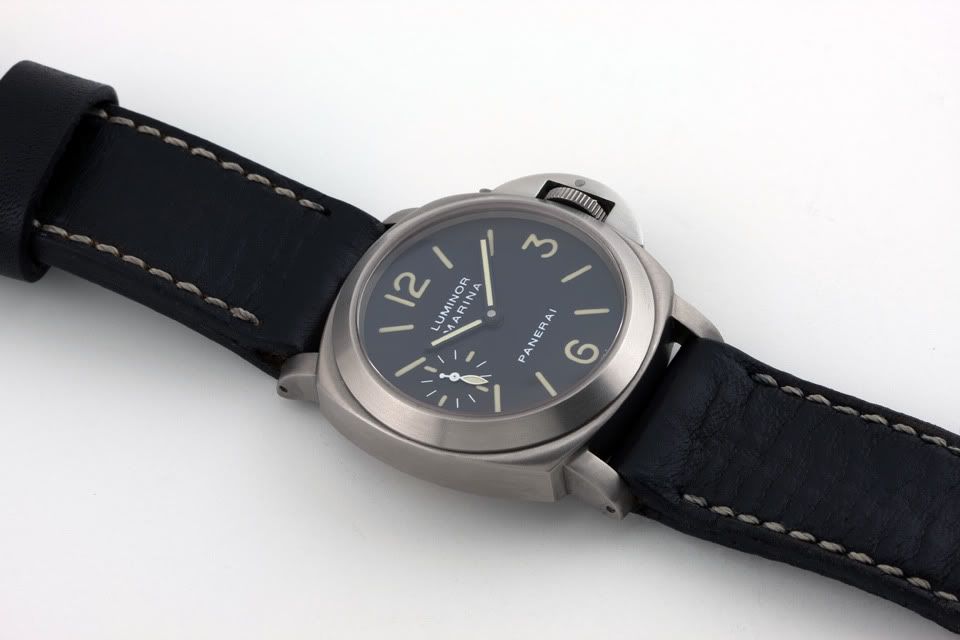 Regards,
Craig