Discussion Starter
·
#1
·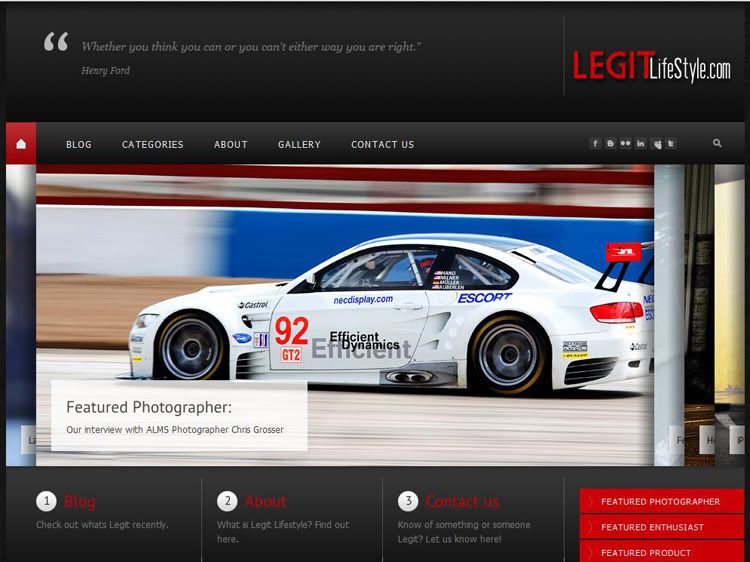 Who would be crazy enough to want to interview and feature an article on yours truly?!
I'm glad you asked!
One of our very own, Matt (daedalus), personally contacted me and thought that it would be a cool idea to interview me regarding my photography for his new website's official launch,
Legit LifeStyle
!
Specifically, my automotive racing coverage, knowledge, tips and tricks, and near death experiences almost getting completely run over by Danica Patrick as she crashed into the wall I was photographing from at 150mph. :lol:
Seriously though, the article is definitely a lengthy read but hopefully worth your time. I get contacted quite frequently regarding various photography questions. Within the article, I tried to incorporate everything that I've personally learned to try and help answer some of the questions that I've been asked by other photographers and compiled all the information into the article.
If even just one person takes something away from the read then it was more than worth my time to answer the questions.
With that said, the link to the article is located below:
Featured Photographer: Chris Grosser | LegitLifeStyle.com
Thanks for viewing and feel free to contact me with any questions or comments!
Enjoy,
- Chris